How to Choose a Good Dissertation Topic
Postgraduate dissertations are an important and demanding undertaking. Whether you're studying for a master's degree or working towards a PhD, you'll be expected to produce an original piece of work that offers a valuable contribution to your academic field. 
Arguably the most difficult part of the entire process is how to choose a dissertation topic. With so many competing voices, and a wealth of work that's gone before, it can seem impossible to find a niche.
Good dissertation topics are the ones that come as a result of thorough research and careful consideration. The following guide is designed to help kickstart your thought process and outlines the appropriate steps to develop a dissertation topic of merit.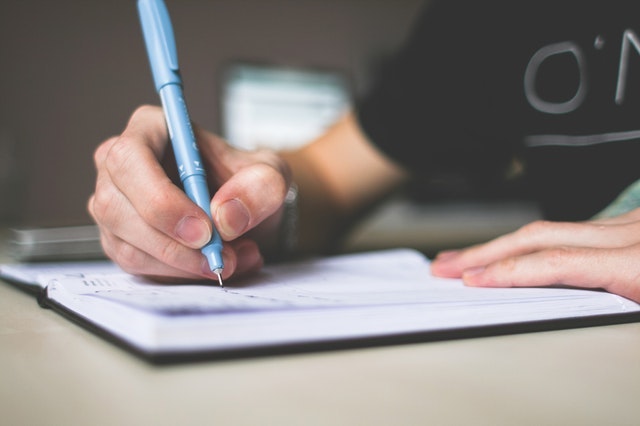 How to Choose a Good Dissertation Topic
Why Is Choosing the Right Topic Important?
For your postgraduate dissertation, you'll be required to submit a well-formulated proposal that pulls together your entire academic career. By far the most important part of this proposal is the dissertation topic you put forward and your justification for it.
Your chosen topic should:
Allow you to make good use of research skills you've been developing since the very start of your undergraduate studies.

Provide you with a platform to showcase your analytical abilities by questioning existing research.

Be strong enough for you to present an argument comparable to those offered by published academics.
In justifying your topic choice, you should be able to show how your past learning has culminated in a sound understanding of your field. Through timely, relevant and original subject matter, you can prove a level of knowledge appropriate for postgraduate study.
Your dissertation is not only a chance to show how far you have progressed academically. It is also your opportunity to delve into a subject that interests you and, in doing so, will significantly impact the outcome of your overall course classification.
As an example:
An average master's dissertation gives you between 15,000 and 20,000 words to discuss a topic of interest and accounts for one-third of your entire degree grade.

A PhD dissertation, or doctoral thesis, will be much more involved, with potential word counts of up to 80,000. Your pass grade is based heavily on the results of your research.
Your dissertation can also play a significant role in your future career, by demonstrating to potential employers that you are academically astute, can communicate complex information, and can develop appropriate research methodologies to form fact-based conclusions.
All in all, dissertation topics are hugely significant and your choice of such should be approached with the appropriate level of consideration.
How to Choose a Dissertation Topic
If you're unsure of where to start when choosing your dissertation topic, the following guidelines should give you some inspiration and help you narrow down your ideas to a clearly defined and relevant subject.
1. Choose a Subject You Know About
The best first step for how to choose a dissertation topic is to consider the areas in which you already have some existing knowledge. That's not to say you have to be an expert on the topic already, but having some familiarity with it will save you a lot of time in the long run.
Don't limit yourself to what you may have covered in your postgraduate study. If your undergraduate degree is in a related discipline, you'll have a minimum of three years' worth of material to draw inspiration from.
Of course, you'll need to delve much deeper and produce work of an appropriate academic level, but starting from what you already know gives you a strong foundation to build on.
It's a good idea at this stage to note down two or three potential areas and then relevant dissertation topics for each. As you progress through the following steps, you'll probably find that some work much better than others.
2. Think About What You Are Interested In
Now you have some rough ideas laid out, think about which of your proposed dissertation topics piques your interest the most. Keep in mind that you'll be spending an extended period of time on this project and it will count for a substantial percentage of your overall pass grade. 
Choosing a topic that's of genuine interest is the best way to keep yourself motivated and achieve a high score.
You might consider dissertation topics that align with your career aspirations, resulting in a piece of research that boosts your employability after graduation

Maybe you've been waiting for the opportunity to substantially expand on something you covered in your undergraduate studies

It might be that you've been inspired by a particular module of your current course
Wherever your passion comes from, look for dissertation topics that spark your curiosity.
3. Look at What Has Already Been Done
Next, you'll need to consider the elements of a good dissertation topic, most importantly, is it worth talking about?
Take the time to assess what's already been written in your broader subject area. Carry out research online and visit your university library. The latter should have the most up-to-date journals in your field, as well as copies of dissertations written by previous students.
Although it's important to find unique dissertation topics, if there's little to no discussion on your chosen subject it's a good indication that it's not relevant, or that there's insufficient research to use as a starting point.
It might be tempting to suggest a topic that is as yet uncovered, but you need to consider the time and resources available to you.
It's impractical to think that you could compile an entirely original piece of work from scratch in the given timeframe. Instead, take inspiration from what is already there and find a way to put your unique spin on it.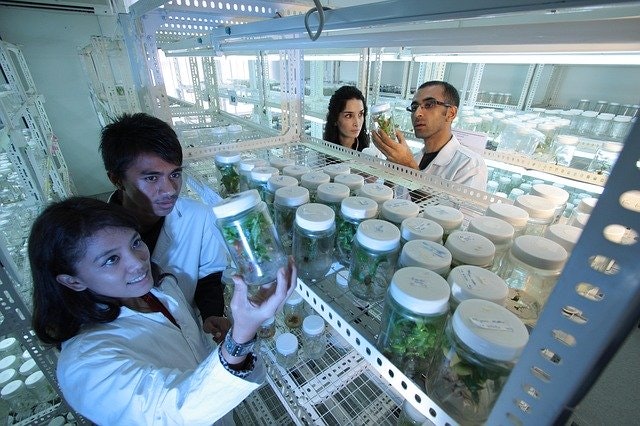 How to Choose a Good Dissertation Topic
4. Find Something Original
By this point, you should have narrowed down your dissertation topics to a more concrete idea based on what you're interested in and what's already been covered. Now you need to find an angle to ensure a unique contribution to your academic field.
Stay away from any area that's oversaturated with research, unless you can bring something of additional value to the discussion. If you've covered the last step effectively, you should be aware of the existing viewpoints on your chosen topic.
If you have a strongly opposing opinion that's yet to be voiced, chances are you've landed on a strong topic.
You could also assess how current social or economic factors have impacted the topic, and if you can cover it from an angle that is timely for the current landscape of your field. It's here that you'll probably need to refine your dissertation topic to ensure your research leads to unique conclusions.
5. Consider the Requirements of Your Course/University
Alongside elements of a good dissertation topic, such as relevancy and originality, it's vital that you also consider exactly what is required of you.
It can be all too easy to get carried away with your research, particularly when working on a topic you're passionate about, but keep practical considerations in mind. Your dissertation topic needs to be sufficiently covered in the given word count and by the assigned deadline.
Your chosen topic also needs to remain true to your field of study and meet any requirements laid out in your course, such as specific methods of research or use of resources.
It's a good idea to make a checklist of all the necessary requirements and assess it at intervals to make sure you stay on track.
6. Does the Topic Give You Sufficient Material/Data to Research?
To produce a strong dissertation that draws solid conclusions, it's important to make sure there's enough existing material or data for you to work with. 
As discussed, you have a fixed time in which to complete your project, so this should be taken into account early on in your planning stages. The last thing you want to do is to dive into your dissertation only to discover there's not enough material to support your argument.
While good dissertation topics are concise, a subject that is too narrow will leave holes in your final work. If you find you're lacking in resources, ask yourself how you can broaden your topic or shift its focus slightly.
7. Does Your Topic Have a Clear Direction?
As well as avoiding a topic that is too narrow in focus, you'll also want to steer clear of anything that is too broad or vague. You need to be able to state your academic claim in a well written piece of work with a logical structure.
If you're dealing with an overwhelming amount of information, you run the risk of your dissertation going off on a tangent.
It's fine to start with a broad area in mind; in fact it's probably beneficial to do so, as it leaves room for alteration, but you'll need to narrow this down as you go.
Plenty of preparatory research is required to help you fine-tune your dissertation topic to one that is succinct, with a clear direction.
8. Will You Have Enough Time to Complete the Research Necessary?
Research accounts for a large portion of the work involved in a dissertation. When deciding on your topic, be sure to look at how much research will be involved, and if you have sufficient time to do it. If you feel overwhelmed by the prospect, chances are your topic is still too broad and you'll need to fine-tune it further.
Depending on your topic of choice, you may also be required to conduct original research such as questionnaires, data gathering and analysis, or experiments. Make sure that you're able to complete any related requirements in time to bring everything together in your write-up.
9. Think About Who Your Supervisor Is
If you have been assigned a dissertation supervisor, consider their strengths and how much guidance they're able to offer on your chosen topic. If you're able to choose your supervisor, think about who is available, their areas of expertise and how well they align with your subject matter.
In either case, it's important to book in time with your supervisor as soon as you have some initial ideas. They'll likely have considerable experience in refining dissertation topics and are there to help you at every stage of the journey.
Remember that whilst you may think your topic is fit for purpose, it needs to be approved, so input from your supervisor in the early stages is imperative to avoid delays.
10. Can You Be Objective About Your Topic?
Finally, it's important to note that good dissertation topics are not ones you have a fixed, unwavering opinion on from the outset. They're the ones you can look at objectively to form logical conclusions free from bias.
When settling on your topic of choice, you need to honestly decide if you can approach it with an open mind. If not, you'll likely find yourself leaning towards existing materials that support your belief, instead of presenting a well-rounded argument that can stand up to academic scrutiny.
Final Thoughts
Your choice of postgraduate dissertation topic is one of the most important decisions you'll make in your academic career. A well-chosen area of research will make a highly demanding undertaking much easier to handle, significantly improving your chance of receiving a mark that reflects your efforts.
You'll gain far more from the whole experience by focusing your attention on something you have a vested interest in. By putting careful thought into your choice of topic, your dissertation is more likely to result in a contribution of worth to both your personal aspirations and your academic field.
---