The Best GRE Prep Courses in 2022
All products and services featured are independently selected by WikiJob. When you register or purchase through links on this page, we may earn a commission.
If you've decided to study for an MBA, you will need to consider the admissions criteria for your chosen business school.
Traditionally, many business schools would only accept applications from those with a high GMAT score. However, increasingly, many business schools are accepting GRE scores as a valid alternative.
In a previous article, we uncovered the primary differences between the GMAT and the GRE.
It is clear that whatever choice of admissions test you decide to take, you will need to prepare carefully to achieve the highest possible score.
At WikiJob, we want to help you in your preparation.
This article will reveal the best GRE prep courses which can be used as valuable study aids.
Everyone has a different learning style and a different learning budget. We've pulled together a comprehensive list of the best GRE prep courses which will work with your lifestyle.
Why Use a GRE Prep Course as a Study Aid?
There are many reasons why you would want to use a GRE prep course to help you prepare for your test.
Taking the GRE test can be expensive; you want to feel confident that you will get a high score on your first attempt.
Thanks to practice papers and sample exam questions, you can use your GRE prep course to establish areas of strength and weakness.
You can develop a suitable study program that works around your lifestyle, and you can access live support from study tutors who will be on hand to answer any questions that you may have.
With this in mind, let's take a look at the best GRE prep courses on the market.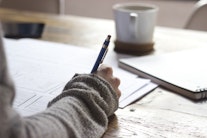 GRE Prep
Starting price: 149–179
Within the more affordable price bracket is the hugely accessible Magoosh GRE test prep course.
With video lessons, over 1,200 practice questions and comprehensive online email support, it's easy to see why Magoosh is so highly rated for GRE test prep.
The study course is completely online, and careful thought has been paid to the user experience.
It's easy to navigate, and users can quickly work their way through the study schedule. You can access video lessons that aid your learning and find out how your skills compare to others.
This gives you valuable insight into your strengths and weaknesses, allowing you to establish any particular areas of the GRE test which may need more focus.
We would have liked to have seen more practice questions available – compared to the 5,000 available from the likes of Kaplan, the 1,200 on offer from Magoosh feels low, especially as you can only access three practice exams.
However, the quality of the content available from Magoosh, including flashcards and study plans, makes it highly desirable at an affordable price.
The seven-day free trial and the five-point score guarantee means that you can subscribe to the GRE prep course with full confidence.
It's no surprise that Magoosh is regularly rated as one of the best GRE prep courses available on the market.
Starting price: 399–1,899
The Princeton Review offers a wide range of online and face-to-face learning for GRE students.
Thanks to an intuitive dashboard, it's easy to track your progress as you work your way through the 3,500+ practice questions.
We like the way that you can easily contact tutors outside of lesson times. It means that users can make the most of their learning and improve their chances of gaining a higher GRE test score.
There are over 175 hours of video content available on the program, and eight practice tests available.
The highlight of this GRE test prep course is undoubtedly the drill smart capability.
You answer questions and the program will automatically provide you with new practice questions based on your answers.
As your knowledge improves, the questions will become increasingly harder, giving you further confidence that you are progressing.
Starting price: 349–1,599
Like Kaplan, Manhattan Prep is a comprehensive GRE prep course that combines the flexibility of online learning with personal tutors.
With over 1,000 practice test questions and the ability to access up to six practice exams, there's plenty on offer to help users with their study.
The Manhattan Prep course is a good choice for those needing additional support with Math.
There is a dedicated GRE Just Math course available that focuses on this specific part of the GRE test.
For those who may not have taken a math class since High School, this could be hugely desirable. Although we felt that it was relatively expensive (it starts at $799) considering it's only applicable to one part of the GRE test.
However, we were extremely impressed with the free resources available to download on the Manhattan Prep website.
With a practice test, study tips and community forums, it's easy to taste a sample of what Manhattan Prep has to offer.
Starting price: 299–2,299
With over ten years of expertise in GRE prep, it's no surprise that so many students turn to Kaplan as a study aid.
The course has over 5,000 practice questions, allowing you to boost your knowledge in all areas of the GRE test.
It is Kaplan's flexible approach to study that helps it to stand out from the crowd.
You can choose to benefit from self-paced learning (starting at 449),∗∗liveonlineteaching∗∗withdedicatedteachers(startingat999) or live, in-person study sessions (from $2,299).
But the real benefit of the Kaplan GRE test prep course is the live practice option.
If you are nervous about test day, you can sit in an approved testing center, under exam conditions and practice the full GRE test. This is highly beneficial for those who may have anxiety over what the GRE test could bring.
Kaplan is so confident that users will benefit from a score increase that it offers a Higher-Score-Guaranteed program.
Users who do not score higher than their initial baseline test can either continue their GRE test prep for free, or they will receive their money back.
We're confident that the variety of resources available from Kaplan means that users will have the highest possible chance of achieving their best score yet.
Starting price: 99–399
Target Test Prep differs from many of the other GRE prep courses because it focuses solely on the quant section of the GRE test.
This is an effective use of your study budget if you know that this is your weakest area.
You will benefit from over 500 video lessons and 3,000 practice questions.
You can also split your learning into specific chapters, allowing you to create an effective study schedule.
Thanks to email and live chat, there are plenty of ways to speak to course instructors for personalized support. You can also work at a pace that suits you and use AI technologies to keep track of your progress.
If you know that the quant section of the GRE test is your weakest area, we highly recommend trialing Target Test Prep.
Thanks to their revolutionary $1 introductory offer, you can gain full five-day access to the Target Test Prep quant course. This is worthwhile to see if the study aid works well for you.
Starting price: $299
Priced at $299 for a full year's access, Achievable GRE is a self-paced, comprehensive GRE prep course well suited to those that prefer to learn through practice alone, rather than instruction.
Its online textbook offers strategies for each section of the GRE, alongside detailed explanations of a range of sample questions.
For verbal reasoning preparation, there are over 200 practice questions and 10 full-length practice exams. There is also an incredibly useful approach to vocabulary building.
With Achievable GRE, you'll see words with similar definitions grouped into clusters and learn to distinguish between them, as opposed to focusing on a single definition at a time.
What impressed us is the quant preparation since Achievable GRE offers an endless number of practice questions for this section, so you'll never answer the same one twice.
This allows you to focus on mastering concepts, rather than memorizing answers through repetition.
Another point of note is Achievable GRE's adaptive learning technology.
This creates personalized questions based on your performance, so you know you're spending your study time where you most need to improve.
Starting price: 38–345
PrepScholar is another affordable option for GRE test prep.
With a five-day free trial, and initial pricing starting at just $38, users can benefit from over 150 hours of interactive lessons and 2,300 practice questions.
There are also two official practice tests and an individual progress tracker.
PrepScholar is often referred to online as an 'elite' GRE test prep course, and it's not hard to see why.
The program is packed full of content and participants on the lifetime $345 package can access personalized scoring of four written essays.
The course offers a comprehensive seven-point guarantee and promises a full refund if you do not improve your GRE test score by seven points.
PrepScholar are transparent in their tutoring; they recommend that to gain the most benefit, users should put in between 40-100 hours of study when preparing for the GRE.
As well as the content for the test itself, they also teach strategies for the exam, giving users a well-rounded insight into what to expect when test day arrives.
Starting price: 395–795
PowerScore is an effective GRE test prep course for those looking for flexible study options. We were impressed by the variety on offer from PowerScore.
You can choose between an accelerated 16-hour course, specific online courses for math or verbal, or face-to-face tutoring.
This flexibility means that it's more likely that you'll find the right study aid to suit your learning style.
We were particularly impressed with the specific courses. Priced at $495, these seemed more affordable than the Manhattan Prep option.
The online courses take place in real-time (allowing you to ask questions to your tutors) but are also recorded. This means that you can go back and repeat your learning until you feel ready to move onto the next stage.
We were also impressed by the email assistance and support provided to users – it feels like you receive ample care and attention, giving you confidence that you will achieve your best possible score when test day arrives.
Starting price: $49
With a seven-point guarantee, it's hard not to be impressed by Empower Test Prep – especially at such an affordable price point.
As an online study aid, it's highly efficient. It works on all devices and has been designed to track your progress as you work your way through the program.
To make the most of the Empower GRE prep course, you will need to have a copy of the GRE Official Guide (which is available to purchase through Amazon).
Empower have built their GRE prep course based on the questions within this book.
Users can expect to find comprehensive video breakdowns explaining the correct answers to the questions found within the official guide.
With six study plans available at the push of a button, you can easily develop a study schedule that works for you.
What's more, you can practice for your GRE test thanks to the inclusion of five official Powerprep® practice exams.
Users can choose to purchase a rolling month-by-month study plan, or you can sign up for three-month access. Your first hour is free of charge – allowing you to test the user interface and check if the system works well for you.
Starting price: $950
Testmasters online resource center promises an array of content designed specifically to help you prepare for your GRE test.
Students are given access to real resources, comprehensive lesson plans and three hours of private tutoring from experienced teachers.
It's an effective blend of self-directed and teacher-led study and participants can take advantage of score reports which allow them to track their progress throughout.
The private tutoring service helps students improve their GRE test scores. With hourly tutoring (priced at $150 per hour) available face-to-face, via telephone or held online, there are plenty of opportunities to make the most of the study program.
Starting price: 599–2,650
Like many other GRE prep courses, Veritas Prep offers a range of self-directed study, online learning and face-to-face tutoring options.
Each option is priced differently, allowing you to find the most effective option for your study budget.
Participants on the self-directed learning program can take advantage of 10 detailed lesson books, two homework guides and effective instruction from qualified tutors.
As you move along the price range, the OnDemand plus Tutoring program ($999) includes three hours from a private tutor who will be able to analyze your strengths and weaknesses and establish a personalized study plan specific to you.
If you are looking for a face-to-face tutoring option, the OnDemand plus Admissions program is one of the best courses that we looked at.
Although it is expensive (starting at $2,600), you will receive a minimum of ten hours of private tutoring (up to a maximum of 40 hours) which is customized specifically to your capabilities.
For those with a budget to invest in their GRE prep, the Veritas Prep course could be highly effective at helping you to ace the exam.
Final Thoughts
More business schools (and even law schools) are now requesting GRE test scores as part of the admissions criteria, so proper preparation is increasingly important.
As you can see from our list of the top GRE prep courses, each program has its own specifications, strengths and weaknesses.
Before choosing to invest in a study aid, it's important to consider your preferred learning style. Do you want to focus on self-directed learning or do you need additional support from a qualified tutor?
We were impressed by the variety of courses offering face-to-face tuition (either in person or via video conferencing tools).
When choosing the best GRE prep course for you, it's important to make the most of any trial or introductory offers. It's also worthwhile checking out any money-back guarantees.
Each course has its own user interface; some you may find easy to use, whilst others may not work as well.
If you are investing significant money into your preferred study aid, it needs to be one that you feel can work for you.
PrepScholar recommended that you should put in between 40–100 hours of learning to see the biggest improvement. You may wish to factor this into your learning plan before you make your final decision.
---