Interview Questions on Career Motivation & Career Goals
The phrase 'career goals' refers to both your long- and short-term goals in employment. They can be as small as finding your first full-time job, or as large as starting your own company.
Career goals are a topic that potential employers might bring up at interview, so it's worth considering yours when applying for jobs.
For example, if you are a recent graduate, your short-term career goal might be finding a way into your chosen industry.
Your long-term career goal could be establishing yourself as an important player in that industry, making significant changes to the way things are run.
Career goals are also highly likely to fluctuate throughout your working life – and it is perfectly OK if your plans are not yet fully concrete – but you should be able to talk clearly and passionately about them when asked by a potential employer.
After all, questions about career goals are not necessarily difficult – the goals you discuss are ones you have set for yourself, so you are not limited to what you can say.
While it is important to be realistic, do not be afraid to aspire to great things either. Just be aware that your career goals take time and commitment, and you will need to show that you have thought about the steps necessary for success.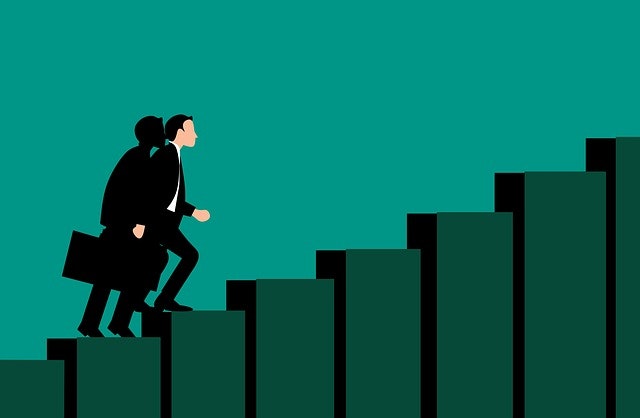 Interview Questions on Career Motivation & Career Goals
Why Employers Ask About Career Goals
Asking about your career goals gives an employer the opportunity to gain valuable insights into who you are on a personal and professional level.
It will help them judge how serious you are about the position and how it fits in with your future plans.
Discussing your career goals can also ensure that the company you are seeking employment with is right for you (for instance, you share the same ethos, or specialise in the same field).
If a job is a good fit for your future career goals, an employer will be confident that you will stick around.
In short, talking about career goals allows the employer to understand the kind of employee you will be, and what you can bring to the organisation.
Five Career Goal Interview Questions (And How to Answer Them)
Below are five common interview questions that, in one way or another, require you to discuss and reflect upon your career goals.
As with any interview, it is important to answer confidently, and with humility and assurance.
This question may not initially seem about career goals, but it's important to refer to your career progression when answering.
The company wants to know that you have a genuine interest in the company or role, and have done your research. You can impress them by relating your desire to work with them back to your longer-term career goals.
What to say: Start by discussing what drew you to this company in the first place – what is it about them that really impresses you?
What does the company offer you as a potential employee? How does this role fit into your long-term goals or help you achieve them?
Once you have discussed this, move on to what you believe you can offer the company, and how you can progress on a professional level during your time there.
When asking this question, employers are ensuring that you have done your research prior to the interview, and are giving you the opportunity to prove yourself.
What not to say: Do not simply recite information from the company website – demonstrate that you have thoroughly researched the organisation, its aims and successes, and you are genuinely interested in a career at the company and sector.
Try to keep up-to-date on news articles about the company and the industry it operates within, as well as following its social media accounts.
Do not come across as though you are crafting the answer you think they want to hear. There is no need to be overly dramatic – saying how much you love the company or how long you have dreamt of working there.
Instead, give relevant examples of what drew you to the company – perhaps you share a similar ethos, you like its commitment to sustainability, or you were impressed by its future expansion plans.
Look at it solely from a business standpoint – what career opportunities does the company offer you and what can you offer them in return?
2) Why Do You Want to Work in This Industry?
This question is similar to the one above but tests your commitment to the industry in general, as opposed to the specific company you are seeking employment at.
What to say: Here you can demonstrate your knowledge of the entire industry, so pre-interview research is critical.
If you are truly passionate about seeking a career in a specific industry, the likelihood is that you are already prepared for this question and will be able to answer it without difficulty.
However, if you are feeling uncertain, make sure you know of any recent developments in your chosen field, so that you can confidently bring them into the discussion. One way of keeping up-to-date on this is to set up a Google alert for relevant keywords.
What not to say: Ensure that your answer is brief. The employer does not need you to recite the complete history of the industry – they are already well informed themselves.
Do not give generalised or insincere answers; instead, discuss a few things that draw you into the industry and what you think you can bring to it.
This question refers to career goals in the longer term.
What to say: Discuss realistic goals – perhaps mentioning a specific position you would like to work towards and the steps you need to take to get there (dedicating time to the company, extra training, online courses, etc.)
You may also reference changes you wish to implement in the market or workplace, though be wary of criticising the company's current practises. Make sure to keep it brief – the interviewer does not need a blow-by-blow account of your climb to the top.
What not to say: While it's OK to be personable in an interview, don't take this as an opportunity to discuss where you see your personal life going – focus solely on your professional achievements.
Don't mention money (unless this is a specific focus for the role, eg a commission-based sales position). You're being evaluated on your suitability for the role, not how excited you are to receive your paycheck.
This question's association with career goals is very clear – your motivations will likely tie in with your career progression.
What to say: Use this as an opportunity to discuss what excites you about the industry you are working within and what your motivations are moving forward.
To demonstrate your dedication, reference previous achievements such as prior employment, education or training. Show how you have motivated yourself throughout your life to reach your long- and short-term goals.
What not to say: As with the prior question, do not answer in a way that could be considered unsavoury (for example, do not list money or fame as one of your motivators, unless this is a fundamental part of the industry).
Even if you are attracted to the job for its high salary, discuss instead how you are motivated when you are presented with a challenge, and how you are willing to put the hours in to succeed.
This gives you the chance to highlight how the role you are interviewing for will allow you to progress beyond the limits of your previous position.
What to say: Demonstrate your ambition. Discuss how the job you are applying for provides you with more opportunities than your previous employer.
Regardless as to why you are leaving your previous role, make sure you focus on the benefits of starting afresh somewhere else.
You may say that you are seeking a new challenge or a different working environment, or that you want to specialise in a particular field within the new company, for example.
What not to say: Although you may be leaving behind a job or company you disliked, don't let the negativity of the situation show in your answer. It is never a good idea to criticize or blame your previous employer.
Instead of focusing on the negative aspects of your last job, focus on the positive aspects of the job you are applying for, and how these will help you achieve your career goals.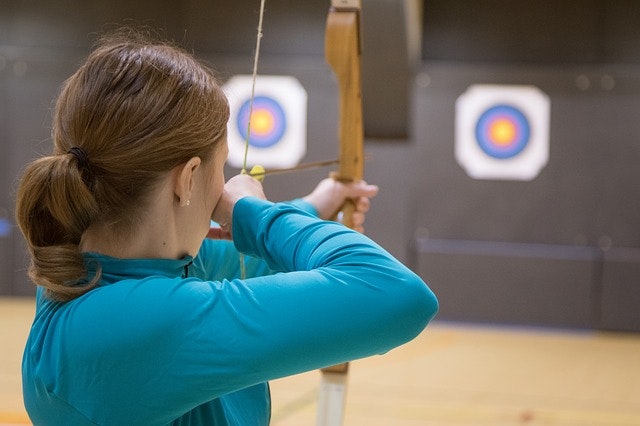 Interview Questions on Career Motivation & Career Goals
Final Thoughts
Understanding your career goals and the steps required to achieve them are a key aspect of impressing a potential employer.
Therefore, it is important to keep your answers focused, realistic and succinct. The clearer you are about what you want to achieve the better.
In addition, when discussing your career goals in an interview, make sure to tie them directly to the company you are applying for. Over-generalizations, such as 'I want to become a CEO' are not as impressive as saying, 'I want to improve the company's use of social media as a marketing tool and plan to do that by ____', for example.
As with many interview questions, the key to success when asked about your career goals or future aspirations is having carefully researched the company you are applying to – and the industry it operates within – beforehand.
Remember, it is fine if you have not yet figured out what your long-term career goals are; often they develop once you have a job in hand. If this is the case, discuss non-specific goals, such as wanting to become a better employee or learn a new skill. An interviewer will appreciate both your honesty and your willingness to learn.
Although it may seem difficult, answering questions on your career goals correctly could be a vital first step in reaching them, whatever they may be.
---