Vantage FX Review
Vantage FX is an Australian broker dealing in forex, indices, commodities, and share CFDs. Operating on a global basis, Vantage FX is based in Australia and was established in 2009. It has branches in the Cayman Islands, Vanuatu, and the UK.
Vantage FX is regulated by:
Australian Securities and Investments Commission (ASIC)
Financial Conduct Authority (FCA)
Cayman Islands Monetary Authority (CIMA)
Vanuatu Financial Services Commission (VFSC)
Vantage FX is considered an average-risk brokerage due to its many regulations and generally favorable reputation among traders.
There appears to be a lack of financial protection for many clients, however.
It is always advised that you check how your money is safeguarded before you open an account with Vantage FX, therefore.
Interested in forex trading but still not sure? Read What Are the Benefits of Forex Trading?
Who Is Vantage FX For?
Vantage FX offers a service that is suitable for traders at all levels of expertise who are interested in:
Forex
Indices
Commodities
CFDs
Social copy trading
Spread betting
Presently, Vantage FX does not accept US or Canadian clients.
Vantage FX Products and Services
Vantage FX offers a good variety of products and services, allowing for the opportunity to build a diverse portfolio.
Physical Products
Vantage FX offers the chance to trade in physical products, as opposed to trading through contracts for difference (CFD), in the following markets:
Forex: Over 40 currency pairs, ranging from major to minor, to exotic pairs
Stock exchange indices: With access to 15 major stock exchanges
Energy: Including oil, natural gas, gasoline, low sulfur GasOil and Cash Oil
Soft commodities: Ranging from cocoa to coffee, cotton, orange juice and sugar
Precious metals: Including gold, silver and copper
Vantage FX provides a convenient table for the trading hours for each of their products.
CFDs
Vantage FX offer CFDs in shares across the following locations:
USA: Including Apple, Google and Microsoft
Australia: Including Commonwealth Bank, Qantas Airways and Bluescope Steel Limited
New to CFDs or just want to find out more? Read Stocks vs CFDs: the Key Differences.
Spread Betting
Vantage FX also offers a spread betting service.
Spread betting is only legal in the UK and parts of Europe. Spread betting is not trading, It is a form of gambling on the performance of a market asset.
To find out how to get started with spread betting, read How to Spread Bet.
Vantage FX Platform Features and Tools
Vantage FX only provides one trading platform, MetaTrader; however, the accompanying features and other tools make this broker's offering suitable for most traders.
MetaTrader
Vantage FX offers two versions of this trading platform, MT4 and MT5. MetaTrader provides a good range of technical indicators, reports, and market analysis tools.
Both versions are easily customizable to suit your level of trading experience and personal preferences.
MetaTrader can be downloaded to Windows, Mac and most mobile devices.
WebTrader
WebTrader is Vantage FX's cloud-based platform for using MT4 and MT5 wherever you can access a browser. WebTrader can be downloaded to Windows, Mac, or Linux.
Vantage FX App
Ideal for trading on the go, the Vantage FX app offers all the functionality of MetaTrader through your mobile phone or tablet.
The app is compatible with Apple and Android devices.
Social Copy Trading
Vantage FX's social copy trading service provides you with the opportunity to copy the actions of experienced traders while learning through interaction with other traders and resources, such as newsfeeds.
Vantage FX offers social trading through:
ZuluTrade
AutoTrade (Myfxbook)
DupliTrade
To find out more, read What Is Social Copy Trading?.
Vantage FX Account Types
Vantage FX offers a wide range of account types to suit traders of all levels of expertise and varying trading quantities and products.
Demo Account
If you want to learn about trading, Vantage FX, or MetaTrader before you begin, the demo account can provide that experience.
It uses virtual money to help you learn how the process works.
The Vantage FX demo account is free and unlimited, which means there is no time limit.
You can continue to learn on a demo account for as long as you want before converting to a live account.
The only real downside to the Vantage FX demo account is that you can only practice using MT4.
Standard STP
This is the ideal account for new traders; however, it would also suit those with more experience who wish to benefit from its zero commission.
The standard account provides access to either MT4 or MT5 and the opportunity to trade forex, indices, commodities, or share CFDs.
The minimum deposit is $200, and leverage is available up to 500:1. Spreads range from 1.4 pips.
RAW ECN
The RAW ECN account is aimed at more experienced traders. The main differences between RAW ECN and the standard account are:
The minimum deposit is higher, at $500
Spreads range from 0.0 pips
This account carries commission starting at $3.00 per lot per side
PRO ECN
The PRO ECN account is ideal for professional traders who regularly make a high volume of trades.
The main differences between this and the RAW account are that the minimum deposit is $20,000, and the level of commission starts at $2.00 per lot per side.
Swap-Free
If you trade within the rules of Sharia Law, Vantage FX offers a swap-free trading account. Both the Standard STP and RAW ECN accounts are available swap-free.
Vantage FX Commissions and Fees
In comparison to many of its competitors, Vantage FX has generally low fees and commissions.
The commission per lot per side varies depending on the type of account:
Standard STP account – $0
RAW ECN – $3
PRO ECN – $2
Equally, the required minimum deposit varies too:
Standard STP account – $200
RAW ECN – $500
PRO ECN – $20,000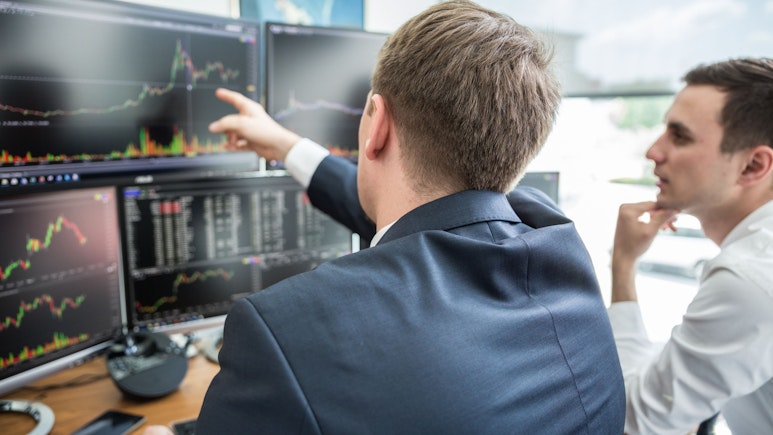 Vantage FX Review
The only area where Vantage FX fees are high is in connection to CFDs, for example, to hold a position overnight.
Vantage FX does not charge its customers to open an account with them, and there is no inactivity fee should an account be left dormant for any amount of time.
Vantage FX Research and Education
Like any broker, Vantage FX provides its customers with research and education resources to enhance the trading experience.
Research
The majority of research tools and resources offered by Vantage FX are sourced from third-party providers. The in-house offering is limited to several essential resources.
Vantage FX research resources include:
Forex economic calendar
Forex sentiment indicators
Daily YouTube videos
Pro Trader Tools client portal (only for clients with at least $1,000 in their account)
Analyst Views
Market Buzz newsfeed
Trading Central trader research tools
Education
Vantage FX's education offering is more generous, including:
Vantage FX demo account
Forex educational materials
MetaTrader manuals and videos
SmartTrader Tools educational resources
Vantage FX YouTube channel
Educational webinars
Advantages of Vantage FX
Before you decide whether or not to trade with Vantage FX, have a look at the advantages of choosing this broker over its competitors.
Regulated by FCA and ASIC
Although Vantage FX is also regulated by CIMA and VFSC, it is regulation by the FCA and ASIC, both tier-1 regulators, which is most reassuring for clients.
The FCA offers protection to UK customers. ASIC may advise and offer assistance to Australian customers.
Low Forex Fees
In comparison to many of its competitors, Vantage FX carries generally low fees, especially so when trading forex.
No Inactivity Fee
Should your account remain dormant for any amount of time, Vantage FX will not charge you an inactivity fee.
No Withdrawal or Deposit Fee
Vantage FX does not charge a fee should you wish to deposit funds into your account or make a withdrawal.
Good MetaTrader Add-ons
Vantage FX provides an excellent range of MetaTrader add-ons. SmartTrader includes:
Alarm Manager for notifications and automatic trading
Correlation Matrix to track all of your trading symbols
Correlation Trader for market chart comparisons
Market Manager for chart customization
Session Map for a visual market overview
Multiple Languages
MetaTrader is available in multiple languages, depending on how you access the platform, for instance, the mobile app or the desktop version.
Vantage FX customer service is also available in multiple languages.
Demo Trading
Vantage FX offers a demo account for traders who wish to familiarise themselves with the platform, the markets, and trading, in general, using virtual money before they try the real thing.
Social Trading
Vantage FX provides the chance to social trade.
This is a good method to learn as you trade by replicating the trades of more experienced traders and using Vantage FX's research and instructional materials.
Disadvantages of Vantage FX
Here are the disadvantages of Vantage FX:
Not Available to US Clients
Vantage FX accepts customers from many countries globally; however, it is presently unavailable to US clients.
It does not accept Canadian clients either.
High CFD Fees
Vantage FX generally has low fees, except regarding CFDs. CFD fees are high in comparison to many trading brokerages.
No Investor Protection
Unless you are a UK customer, you have no investor protection if you trade with Vantage FX.
The FCA offers protection to UK customers. ASIC may advise and offer assistance to Australian customers.
No Price Alerts
Price alert message notifications are not available regardless of how you access your Vantage FX trading platform.
You will, therefore, have to physically log in to monitor your trade performance.
No Two-Step Verification For Security
Vantage FX does not provide a two-step login verification. This obviously leaves your account vulnerable to being hacked.
No 24/7 Customer Service
The Vantage FX customer service is available 24 hours from Monday to Friday. This means that there is no weekend cover.
How To Set Up an Account With Vantage FX
The account opening process for Vantage FX is entirely online and relatively fast.
Use the 'live account' or 'demo account' buttons at the top of any screen of the Vantage FX website to begin the process.
When you click on either button, you will be asked to provide your name and contact details and state the type of account you would like to open.
You will be asked for more personal information, such as your financial situation. You will also be asked to complete a trading survey to indicate your level of education and expertise.
Select your preferred trading platform as well as your base currency.
Upload proof of your identity. This will generally be a photo ID, for instance, passport, driving license, or national identity card, and a form of ID to prove your residency, such as a utility bill.
You will be asked to make the minimum deposit for the type of account you have requested during the application process.
Your application could be approved in as little as a few minutes, depending on the account you apply for, your personal status, and the time it takes to verify your ID.
The acceptance process should take no more than 24 hours in most cases.
Final Thoughts
Vantage FX offers a good range of products and services for traders at all levels of experience.
However, the lack of financial protection for the majority of its customers is likely to be a deciding factor in whether or not this is the broker for you.
---