How to Use a Forex Demo Account
What Is a Forex Demo Account?
A forex demo account is a virtual trading account where you can trade virtual funds. It is connected to a live trading platform, so it still receives live market data. Most forex brokers offer a demo account when you sign up for an account.
If you want to start trading forex, it is vital that you learn how to use the features of your chosen trading platform.
Using a demo account means you can test out the features without risking any real money. Once you are familiar with basic trading terminology and you feel able to use the demo account confidently, you will be ready to move on to trading real money.
Each trading platform is slightly different, so even the most experienced traders can benefit from using a demo account before trading real money on their chosen platform. For example, they may wish to use a demo account to test out a strategy or enter a new market.
What Is a Demo Account For?
Using a demo account does not allow you to trade real funds. However, it does simulate the forex trading experience, allowing you to learn how to use the features and functionality of the platform.
You will be allocated with a generous sum of virtual money to trade with.
Although every trading platform is different, they usually offer the same basic features, including:
Forex quotes/prices
Technical analysis resources
Charts
News feeds
Historical data
Drawing tools
Functionality for buying and selling currencies
As a novice trader, you should aim to place a minimum of 50 demo trades before trading with real money.
Repeating the process many times will ensure you know how to quickly open and close a trade, allowing you to become proficient in placing orders.
What Else Can You Learn?
In addition to learning your way around the platform and tools, you should also use the demo account to learn about the following:
How to Use a Stop-Loss Order
A stop-loss order will protect you against significant losses when making a trade.
A sell-stop order allows you to specify the amount of money you are willing to lose in a long position trade before you incur any loss. You can then take a step back from the trade until the amount of loss reaches a level you feel comfortable with.
For example, you might choose to set a 4% loss level. A buy-stop order is used to protect short positions. You can set it above the market price, and it will be triggered should the price increase above the specified level.
How to Use Limit Orders
Using a limit order means you can set a minimum or maximum price at which you would be willing to buy or sell.
A limit order is similar to a stop-loss order. Setting a stop price means the system will trigger a sell order when the price reaches that point. Setting a limit order means the trade will only be triggered if the price reaches the limit price or higher.
With a limit order, there is no certainty that the order will be filled, particularly if the price is increasing or decreasing quickly.
Understanding Spreads
'Spread' refers to the trade's difference between the buying and selling prices in a currency pair.
In forex, the spread is determined at the point that a facilitator finds a buyer and seller for a currency pair.
The price is adjusted slightly on both sides, and the spread is paid to the facilitator in exchange for their services.
Understanding Lots
In forex, a lot is the size of a trade or the total amount that you trade at a particular time. The size of the lot has a direct impact on the level of risk.
The Best Times of the Day to Trade
The forex market is open 24 hours a day, five days a week. Between 8:00 a.m. and 12:00 p.m. EST is one of the best times to trade, as the USA/London markets overlap, leading to a high volume of trading.
Another good choice is between 2:00 a.m. and 4:00 a.m. EST, as this is when the Sydney/Tokyo markets overlap.
Choosing a Strategy
There are many different forex trading strategies to choose from. Some are suitable for beginners, whereas others are more appropriate for experienced traders.
Your priority should be to choose a strategy that suits your individual trading style and enables you to fit trading activity around your lifestyle.
Pros and Cons of Using a Forex Trading Practice Account
Pros of Using a Forex Practice Account
Find Out Whether You Enjoy Forex Trading
If you are new to trading or trading currencies, it is a good idea to find out if you enjoy forex trading before making any financial commitments.
Forex trading is intense and requires commitment and time. After learning more about trading forex and practicing with the demo account, you may decide that it does not suit your personality or fit in with your lifestyle.
Risk-Free Opportunity to Practice
Beginners to forex trading will feel more confident trading real money if they have had the opportunity to practice first.
A demo account simulates the forex trading experience and allows you to see how your trade choices are affected by changes within the live market. You will have the chance to make mistakes and learn from them without needing to worry about losing any real money.
Develop Strategies For Managing Your Emotions During Trading
Many traders find it difficult to keep their emotions in check when they win or lose trades.
Your goal should be to manage your emotional responses in ways that promote profitability.
Being able to cope with natural psychological responses – for example, hope, fear or greed – can set the successful trader apart from the unsuccessful trader.
Encourages Good Money Management
To become a successful forex trader, you will need to manage your money effectively.
Using a demo account will help you to practice money management techniques on real-life exchange rate changes, observing the impact of your actions and watching how they affect your virtual profits.
Risk-Free Opportunity to Try a New Strategy
Whether you are a new or experienced trader, you will need to test out new trading strategies before using them in a live trading environment.
Using a demo account for this purpose will help you to familiarize yourself with the system and identify any obstacles you might need to overcome.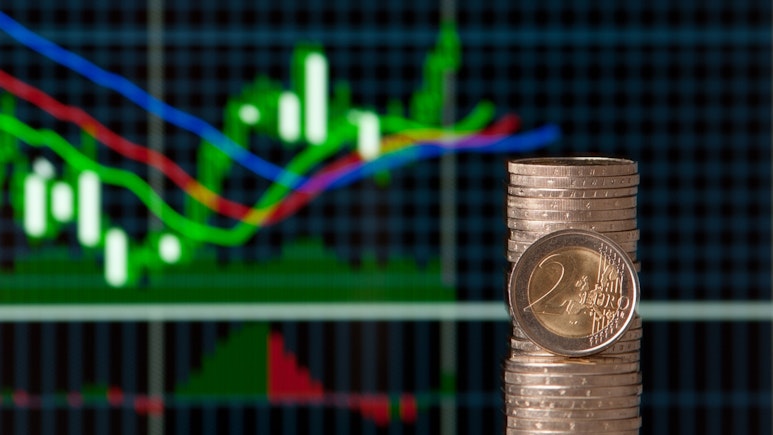 How to Use a Forex Demo Account
Sample a New Trading Platform
Many forex brokers support the MetaTrader platform. If your broker does not, you may wish to use their demo account to establish whether their platform suits your needs.
When opening a trading account with a new broker, they may give you access to special features if you open a demo account. These might include educational resources, news services or enhanced customer support.
Cons of Using a Forex Practice Account
Account Limitations
Forex brokers may limit the virtual funds available in your demo account or set a time limit on how long you are able to use it for.
Your demo trading records may disappear at an inconvenient time, so it is important to find out about any limitations in place before you begin using the demo account.
Requirement to Share Personal Details
When opening a demo account, you will be asked to share certain personal information with the broker. If you do not wish to do so, consider using an alias and a designated email address for demo trading activities.
The Trading Environment May Be Unrealistic
Forex brokers may reduce or eliminate order slippage from the system to make the forex trading experience more appealing to prospective traders.
They may also reduce or remove re-quotes from the virtual trading environment. In a live forex trading environment, re-quotes are common, as the market often changes as an order is being entered.
Order execution times are much faster when using a demo account, and spreads may be set artificially tight by the broker.
Temptation to Overtrade
For many, the trading experience is fun and thrilling. The excitement of risk-taking and entering a deal means some people are prone to excessive trading.
Since a demo account does not involve any risk of financial loss, you may find yourself making a high volume of trades. Repeating this pattern in a live trading environment will be financially risky.
Using Leverage Excessively
Some online brokers offer high leverage in their demo accounts. Traders can use this to take very large positions in comparison to the size of their virtual account.
Although this can bring significant virtual profits if the trade is successful, it could also mean they lose all of their virtual money if the trade is unsuccessful. Again, repeating this pattern in a live trading environment will be financially risky.
Lack of Consequences
A demo account is often considered to be a helpful way to avoid making mistakes in a real-life trading environment.
However, some traders do not learn from their mistakes if they have not lost any real money. This can lead to negative trading habits that they will need to address to become a successful forex trader.
Similarly, some people may not take virtual losses seriously, so they do not learn how to manage their emotions during trading.
Account Size
When using a forex trading demo account, it is wise to trade with the same investment capital and level of risk as you will be using in the live trading environment.
If you do not, you may find that the trading experience falls short of your expectations when it comes to using a live account.
How to Open and Use a Forex Demo Account
Opening a demo account is a straightforward process. Most brokers will ask you to provide basic information, including your full name, date of birth and email address. It is free to open a demo account, and it should be ready to use very quickly.
Using a demo account allows you to virtually trade forex without having to make a deposit. Novice traders can use a demo account to experiment with trading markets, trade at different times of the day and find an effective trading strategy. Experienced traders can use a demo account to try out a different financial market or use a newly developed trading strategy.
To get started as a forex trader, you will need to build a trading routine. This will help you to focus on your chosen path when planning trades. It will increase the likelihood of positive results and minimize the risk of making mistakes.
Writing a trading routine is simple, but you must remain committed to it. The main priority is to create a plan that complements your trading style and fits around your lifestyle.
Final Thoughts
Using a demo trading account is a useful way to learn the basics of forex trading. It provides an opportunity to practice strategies and gain an understanding of forex terminology.
A demo account allows you to trade using virtual funds, so there is no financial risk. Experienced traders may choose to use a demo account when they want to practice a new strategy, enter a different market or sample a new trading platform.
After you have completed 50 or more trades using your demo account, you may feel ready to progress to live trading.
Before doing so, ensure that you can confidently use stop orders and limit orders and you feel comfortable using your chosen trading platform.
There are many different forex demo accounts available, so it is important to try a few before deciding on the best one for you.
WikiJob does not provide tax, investment or financial services and advice. The information is being presented without consideration of the investment objectives, risk tolerance or financial circumstances of any specific investor and might not be suitable for all investors. Past performance is not indicative of future results. Investing involves risk including the possible loss of principal.
---