The 17 Best Day Trading Courses for 2021
All products and services featured are independently selected by WikiJob. When you make a purchase through links on this page, we may earn a commission.
Get better at trading with Thomas Kralow Course
For those wishing to enter the exciting world of day trading, a formal course is often the quickest and most accessible way to learn how the industry works and how to build a successful trading career.
Online education has grown over the last few years, meaning that students can learn about a whole new industry from their own homes, at their own pace.
Many established and reputable companies offer courses, all with varying structures, content and costs.
Day trading can be both lucrative and highly risky. It's beneficial to have a solid understanding and appreciation of how to invest, manage risk and monitor the markets.
Even if you have previous trading experience, this type of trading is constantly changing and evolving, so up to date knowledge and refreshing existing skills will always pay off in giving you the cutting edge against other traders.
What to Look for in a Good Day Trading Course
There are many day trading courses out there, but you should consider a few essential factors before deciding on one.
Legitimacy
The most important consideration is the legitimacy and calibre of the organisation or person providing the information.
Some courses are written by traders who have only a year or two of experience. Of course, they may have been successful for those couple of years, but trading is a long term pursuit and short term success doesn't always represent the level of skills and expertise needed to teach others.
Check that the creator of the course has been trading for at least five years before viewing them as a trustworthy source of information.
Content
Check that the course covers the areas of trading in which you are particularly interested. Look at online reviews and check out online forums for other people's experiences of various day trading courses.
Learning Style
You may also want to check the format of the course and how your learning will take place. The lessons could be self-directed or led by a tutor.
Find out whether you have easy access to a tutor for guidance and feedback. A good course will offer a way for you to connect with your fellow students, so look out for ways your course provider facilitates this.
You might also want to check if the course is run by a series of pre-recorded video lectures or slides, or if more interactive learning is available.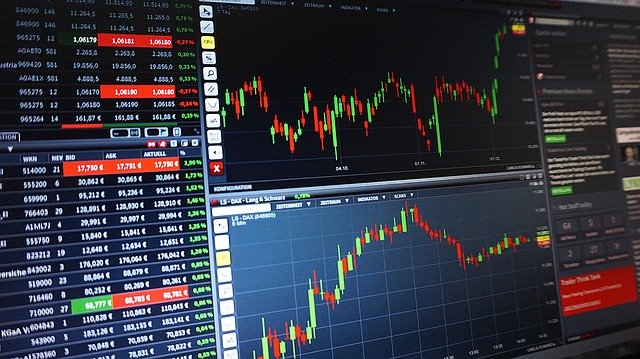 The 17 Best Day Trading Courses
To help you decide, we have rounded-up the 17 best day trading courses, with details such as cost and features.
This list is not exhaustive, but it gives you a great starting point to see what's out there. Conduct your own research too, to make sure you find the course that suits your needs.
Best for: Personal tuition
Thomas Kralow is a seasoned investor who has made more than $9 million in verified net profits over 7 years, and now offers an intense course in trading that includes video lessons, interactive tasks and a final exam.
Suitable for both beginner and experienced traders, the Complete Program is described as university-grade education in trading, including not only all the technical information you need but also the psychology behind personal barriers and how to overcome them.
A chance to work one-on-one with Thomas Kralow, as well as development of your own personal algorithm alongside what is described as the most extensive trading education available, culminates in a diploma plus lifetime support from the team and other alumni.
It might not be the cheapest option, but learners can choose to be personally guided by Thomas Kralow himself for 60% of the course.
If that is not the course for you, there is also a shortened version, with less focus on the basics, and a beginners course which is a 21-day course aimed at complete beginners who are not sure if trading is the right option for them.
Best for: Beginner to Advanced traders
Price: $997
Ezekiel Chew the founder at Asia Forex Mentor isn't your typical trainer. He is a recognized expert in the finance industry where he is frequently invited to speak at major financial events. His insights into the live market are highly sought after by retail traders.
Ezekiel is considered to be amongst the top traders around who actually care about giving back to the community. He makes six figures a trade in his own trading and, behind the scenes, Ezekiel trains the traders who work in banks, fund management companies and prop trading firms.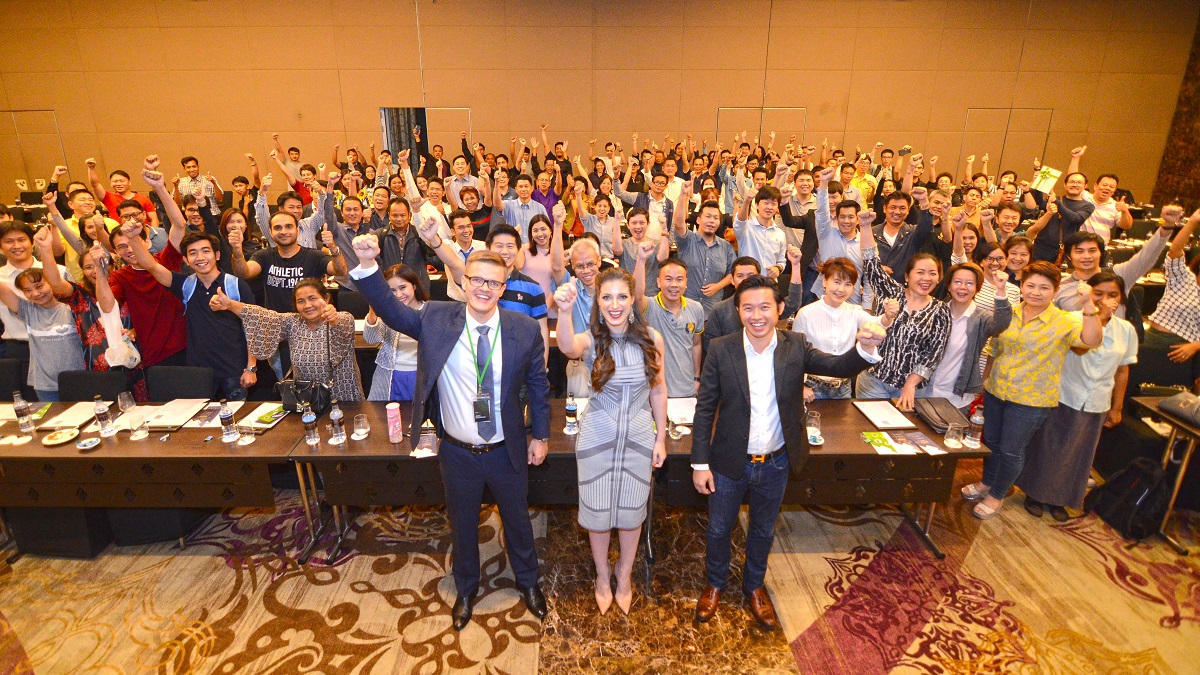 His highly regarded One Core Program teaches you how to trade not only forex but also stocks, commodities, crypto and more. To Ezekiel, it doesn't matter what vehicle it is. It's about trade selection and having various options opens up the best of the best trades.
The One Core Program covers:
The unique way he reads charts with a combination of price action and others.

His 16 high win rate strategies that work on every move the market makes.

The highly popular Road to Millions formula that turned many new traders into full-time traders.

The business behind trading, trade management methods, proprietary point calculation system and many more.
It's no wonder that the One Core Program is considered one of the best trading courses around.
Best for: Multi market overview
The one day eToro Trading School course covers multiple trading areas including forex, cryptocurrency and stocks.
In-person education is delivered by Henry Ward, a professional trader with over 10 years' experience under his belt.
Though the course claims to be suitable for traders of all levels, the content is well suited to beginner traders, or those looking to learn more before dipping their toes into the water.
You'll have an introduction to the financial markets, learn essential key terms and what they represent, and walk through the fundamental principles of trading.
Perhaps the most useful element of the course for beginners is the introduction of trading personalities. This should help you identify what type of trader you are and determine the most appropriate styles to suit.
In addition to the classroom-based course, held in London's Canary Wharf, there's also a library of webinars and podcasts for those interested in distance learning.
67% of retail investor accounts lose money when trading CFDs with this provider. You should consider whether you can afford to take the high risk of losing your money.
Not a trading platform as such, Forex Signals was founded in 2012 with the express intention of being an interactive 'trading room', where active users can interact and discuss the market, strategies and learn from mentors and experts.
Now with more than 500,000 members, Forex Signals has a 24/7 chat function that is overseen by trading mentors that have over 55 years of experience, mostly providing high-quality trading signals.
The interactive community feel is designed to give beginner traders the support they need through educational videos, discussions, live streams and trading tools. It is not a broker or a platform but could be considered to be a Forex social media site.
With three main strategies in use, Forex Signals is the place for a trader to get feedback on potential trade ideas, as well as checking out what other traders are doing – and then be able to comfortably follow the trading patterns of others to copy their success.
This is a subscription service, and there are three tiers available:
The cheapest option is a monthly subscription, named Apprentice, which gives limited access to the platform.
For the six-month subscription (Committed), more access is allowed.
For the top level (Professional), you get a year's worth of access to the whole platform, including the mentors.
Unlike more passive trading signal sources, using the Forex Signals chat is time-consuming, and you need to be prepared to get involved to get the most out of it – but with that being said, the signals and research that you can find here are usually dependable and useful.
With offices in London, Cyprus, Gibraltar, Belarus and Australia, Capital.com offers traders the opportunity to use award-winning AI technology to gain access to more than 3,800 markets.
The easy-to-use proprietary platform is available on the web, desktop and mobile, and you can trade indices, commodities, cryptocurrencies, shares and currency pairs with the best in technical indicators, charts and multiple order types at your fingertips.
In addition, the AI technology analyses your trading behaviour to help you make more powerful decisions.
Capital.com has no fees for traders – which means that you can deposit, withdraw and trade without commissions or costs. Capital.com make their money for the platform through the spread, which is like many other brokers.
The spread cost is completely transparent, with the costs incorporated into the quote, not as an additional cost.
There are three different accounts available, and the one you choose depends on the minimum deposit, which starts at just $20.
Standard accounts have a minimum deposit of up to $3,000
The Plus account is from $3,001 – $9,999
The Premium account is from $10,000
User experience is the same in all account types, so you will enjoy the same trading no matter what your deposit level.
One of the most impressive parts of the Capital.com offering, especially for beginners, is education. With a custom-built app called Investmate, users can set goals for their learning and the pace at which they want to learn – and have the trading knowledge that they need in their pocket.
30+ courses using varied learning materials are all in the application, to be used as and when they are needed.
You can also find a glossary, guides on different trading instruments and strategies – including how to trade using spread betting and margins.
The Capital.com trading platform is speedy, intuitive and simple, with a smooth interface and great customisation options, and with a demo account and premium research, education and trading experience it is an excellent choice of platform with minimal negatives.
76.72% of retail investor accounts lose money when trading CFDs with this provider. You should consider whether you can afford to take the high risk of losing your money.
Developed by Andrew Mitchem, who has been a Forex trading coach for more than 12 years, there are several training options available through this site – including several free resources.
With more than 3,000 successful students and a money-back guarantee if you do not make a 20% gain following the information given, The Successful Trader Course is a completely online system that comprises several video lessons that are designed to be beginner-friendly.
The course consists of 15 video lessons, lasting anywhere between five and 90 minutes long. These videos start at the beginning with learning about Forex trading (although Mitchem claims that you can use this process for trading commodities, too), and work through different trading strategies, tools and psychology.
Alongside these videos, learners also get access to 12 months of daily trade information, lifetime access to personal email support, use of the Trading Room and a student's-only forum site as well as custom-built trading software.
The course costs almost $3,000, but there are split payment options available if you contact customer services.
For those who need more of a personal touch, there is a one-on-one version of the online course available with exclusive access to the founder and his colleagues for personalised, structured learning – at a higher cost (but you need to apply to find out how much).
The free resources available are quite in-depth, from a Masterclass to an eBook and various webinars and seminars.
Best for: Training recommended by professionals.
This training, like many others available online, was created in response to the lack of reliable online training available.
The founder, Marc Walton, began to trade in 2002, but in less than three years he was ready to give up because there were too many unreliable 'mentors' available online.
Walton found a mentor and his trading knowledge expanded enough to successfully trade for a hedge fund as well as run managed accounts for private clients. As he grew, people began asking him for help and advice, and this led directly to the founding of Forex Mentor Pro in 2008.
There are three levels of training options available, and all three offer video training on three powerful trading systems and access to the members-only forum.
Students can pay monthly and receive all the above.
The annual plan offers more of a personal touch through priority support and a 30-minute phone call with a mentor.
For lifetime access, there is a one-time payment and a sixty-minute call with a mentor, as well as twice-yearly reviews of current performance and the creation of a personalized plan.
Reliable coaching-based training
Established in 2003 by veteran trader Peter Bain, Forex Mentor is based on the forex trading system that he developed and used through his training.
Through the Forex Mentor training, more than 27,000 people have learned to trade successfully and consistently using the Simple 1-2-3 method.
There are two routes that Forex students can take through Forex Mentor. The Coach's Corner is a series of live Forex videos based on Pre-Market Analysis and simple Forex patterns, and some of this content can be accessed for free using the CCStarter pack.
The Simple 1-2-3 (S123) coaching plan teaches a simple three-step system that is unambiguous, logical and objective, working on any trading pairs and based on mathematical waves and Fibonacci models.
The cost of the training is often on offer, and it can be paid in monthly installments or through six-months prepaid.
The Forex Mentor course founder Peter Bain claims that this is the most comprehensive and affordable Forex trading available on the Internet.
Best for: Those on a budget
Investopedia is a US-based organisation but students can access their courses from anywhere in the world.
The expert teachers are all featured on the Investopedia website, and it's evident that they have an extremely advanced level of experience and skill.
When you sign up to Investopedia, you get lifetime access to its online course materials, perfect for encouraging long-term learning and keeping up to date with industry changes.
The course uses a self-paced method of study which can be useful if you are learning whilst working a full-time job.
However, having no time limit can be unconducive to some personality types who benefit from a more rigid time frame. Make sure you have the motivation and commitment to complete the course before investing.
Lesson materials include video content, practice exercises, quizzes and exams. Trading courses are $199 each, with 11 to choose from.
HYCM was established in 1972 as a gold and silver trader in Hong Kong, and the HY Markets online trading platform was launched in 2007.
Henyep Investments (UK) is licensed by the FCA, and they provide access to trading services in 140 countries through five offices around the world.
Using HYCM, traders have access to more than 100 trading instruments including forex, CFDs, stocks, commodities and indices on the popular MetaTrader 4 and MetaTrader 5 platforms.
There are three levels of accounts available, each aimed at different types of traders. The Fixed Account offers fixed spreads form 1.8 pips and no commission, while the Classic Account offers variable spreads from 1.2 pips with no commission and offers the use of EAs. These accounts have a minimum deposit of $100.
For those that want the best price on the spread and would rather pay a set commission, the Raw Account offers raw spreads from 0.2 pips, but a $4 per round commission fee. EAs can be used on this account, and the minimum deposit is $200.
HYCM is regulated by both the FCA and CySEC and offers negative balance protection so it is considered a safe platform.
Education is provided in the form of a knowledge base, webinars, workshops and seminars, and research for traders is provided with a news feed and an economic calendar.
HYCM offers free self-paced education for traders to use the platform, including e-Books on the basics of forex, advanced trading, commodities and futures, and CFDs and stocks.
There are also seminars and other live training opportunities, including tutorials on using the HY Markets interface.
Trading psychology and capital management is also covered, as is different types of analysis and a wealth of information about different trading strategies, with helpful indications about the trading level that these strategies are aimed at.
Best for: Ongoing support
Investors Underground takes a slightly different approach to delivering lessons and supporting students.
As well as access to course materials, subscribers also gain access to a membership consisting of a daily recap of trading events, nightly watch lists, a live trading floor and more.
Learners also get access to chat rooms populated by a community of traders and other students.
Annual subscription, plus access to over 1,000 video lessons, costs $2,697, with payment options available for monthly or quarterly subscriptions too.
A membership-only option (without the course access) is also available, ideal for ongoing support when you've completed your learning.
Best for: Laying the foundations
The Udemy Complete Day Trading Course is a short course that consists of 7.5 hours of video lessons, articles and resources.
The course modules cover a breadth of topics including chart analysis, short squeezes, paper trading and trading strategies.
Listed at an RRP of £199.99, as is usual with Udemy, a significant discount has been applied and the course cost is £16.99 at the time of writing.
This course is suitable for beginners who need to learn the foundations of day trading, but it may be too basic for more advanced traders.
Best for: Tailoring to your level of expertise
The Day Trading Academy offers courses aimed at beginner, intermediate, advanced and pro levels of skill. As well as catering for individual experience, this also gives students a clear path of progression.
One of the standout features of this course is that it teaches traders to understand the markets themselves, rather than to rely on software. This foundational learning is considered crucial in giving traders the edge.
There is a substantial interactive element to the format of this course, rather than the self-directed online approach used by some others
Best for: Getting started
The IG Academy is a UK-based company with over 40 years' experience in the financial markets.
The organisation offers a range of courses and live teaching sessions for free, making it an ideal option for someone just starting out in the field of trading and wanting to find out more before committing to investing in an expensive course.
With course subjects including 'Introducing the financial markets' and 'How does trading work?' you can lay the foundations before moving on to something more advanced.
Its featured experts host round the clock trading webinars that are each then stored in a webinar library, of which you have constant access.
Best for: A free introductory course
The Online Trading Academy is a provider of financial education, offering a range of day trading courses covering stocks, forex, futures and options trading.
It has locations all around the world, including in the UK, and reports to have educated tens of thousands of students.
The courses are in-depth and comprehensive and span a good breadth of trading disciplines.
Students have the option to receive face-to-face or virtual training or to access video modules with accompanying assessments.
A great feature of this provider is that it offers a free half-day introductory course that outlines the basics of trading, so you can get to experience the teaching style and course content and decide whether it's a good fit for what you want.
There have been reports that Online Trading Academy is gaining a less than favourable reputation for hiding exact course costs and pressuring students to spend more than they had intended. Be mindful of this when researching this as an option.
Although this is an obvious negative, we have included the Online Trading Academy in this list as it is a vast and well-known organisation in this field. You may find that the free introductory course is valuable enough as a standalone resource, but be careful before signing up to paid study without finding out the costs involved upfront.
Best for: Range of Options
The Stock Whisperer is the nickname given to founder Stefanie Kammerman and is now the name of her quirky and fun organisation that offers a real span of products and services.
The business is upfront and clear about the courses it provides, although some course names are a tad unusual, with 'What's inside the candle?' and 'Finding the T-Spot' particularly intriguing.
The course formats include live workshops, coaching and digital download workshops. Some products are packaged together to create comprehensive and lengthy courses that cover all three lesson delivery methods.
Pricing is transparent and ranges from $99 for an hour-long workshop (on sale at $49.50 at time of writing) to $6,852 for the most substantial package (on sale at $4,999 at time of writing).
Best for: A no-frills experience without any fluff
TRADEPRO Academy invites you to 'become a successful day trader in just 90 days' with its community and learning membership.
Pricing is reasonable, with the Pro Trader membership at $179 per month and the Elite Trader membership costing $219 per month, both with a 14-day money-back guarantee if you're not satisfied after signing up.
The Day Trader course is included in membership costs and consists of 17 lessons, evening trading videos, checklists, templates, quizzes and resources.
The TRADEPRO Academy cuts out all the fluff and has a straight-forward membership model that encompasses learning and community support at an affordable price.
Best for: Top quality
Warrior Trading offers two levels of day trading course, alongside an option to access just the trading rooms for a smaller fee. It advertises a starter course, consisting of 15 chapters of course content, and a pro course, offering 50 chapters.
Learning materials include simulated trading, chat rooms, online lessons and scanning tools.
90-day access costs $4,297 (and rolls into a monthly subscription of $197 per month unless cancelled) and one year access costs $5,997.
Online reviews award 4.5/5 stars to this course.
Warrior Trading also provides a busy and active community of trading experts for ongoing support and development.
Final Thoughts
With an array of day trading courses available, choosing the right one is a big decision.
For maximum success, you need to make sure the lesson format and teaching approach suits your learning style, and that you are dealing with a reputable and trustworthy company.
None of the course providers offer the same, so research the course content and look into student reviews carefully.
Costs can vary hugely, so set your budget beforehand and don't be tempted by big promises.
Some of the strongest contenders in this list offer straight-forward teaching without any hype, and still get great results for their students.
As well as course costs, trading itself can be costly and requires some investment. Be prepared to work at honing your day trading skills to manage risk where possible, but remain sensible and thorough when selecting a course to help you get there.
WikiJob does not provide tax, investment, or financial services and advice. The information is being presented without consideration of the investment objectives, risk tolerance, or financial circumstances of any specific investor and might not be suitable for all investors. Past performance is not indicative of future results. Investing involves risk including the possible loss of principal.
---