What Are the Benefits of Forex Trading?
All products and services featured are independently selected by WikiJob. When you register or purchase through links on this page, we may earn a commission.
67% of retail investor accounts lose money when trading CFDs with this provider. You should consider whether you can afford to take the high risk of losing your money.
Foreign exchange trading, commonly referred to as forex trading, is the practice of buying and selling currency values with the aim of making a profit. As a global market, forex trading is conducted all over the world, with the largest markets located in major financial centres including New York, London, Tokyo and Hong Kong.
The forex market is vast and consists of numerous entities including banks, financial/business institutions and brokers, all speculating on the movement of currency pairs. It is also becoming increasingly popular with retail and hobbyist traders owing to its accessibility and suitability for beginners.
If you're interested in forex trading and are considering it as a potential investment, you'll need to make sure that it's the right market for your individual circumstances. This article will look at the main benefits of forex trading, hopefully giving you a good idea of whether or not it's right for you.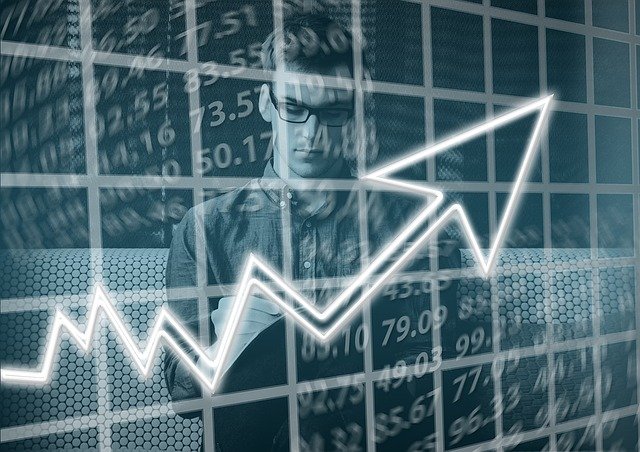 10 Main Benefits of Forex Trading
Every trader is likely to cite different reasons to trade forex, and there's a lot of information out there relating to this particular market. We advise that you reference multiple sources thoroughly before making any final decision on your next steps.
That said, here are our thoughts on the top benefits of forex trading.
1. It's a Large and Global Market
When it comes to the benefits of trading forex, its sheer size and scale sit at the top of the list.
As the world's largest financial market, in excess of $4 trillion USD is exchanged on average per day. Traders in all corners of the world are buying and selling currency pairs at all hours, making forex a truly global marketplace with plenty of scope for profitability.
It's the breadth of the market that contributes to many of the benefits of forex trading, including accessibility, liquidity, volatility, technology and trading hours.
2. It's Good for Beginners
Accessibility is one of the biggest advantages of forex trading. Compared to other markets, it is relatively easy to enter and does not require a large initial investment, explaining its popularity with hobbyist traders.
However, regardless of the amount of capital you put down, successful trading takes knowledge and skill.
Free demo accounts allow you to practice trading forex without risk, essentially providing a 'try before you buy' test run. By simulating a live trading environment, demo accounts give you the chance to get used to a trading platform, familiarise yourself with market movements and develop a risk management strategy, all without making any financial commitments.
Most brokers offer demo accounts so if you're considering trading forex, be sure to take full advantage of these tools first.
Learn Forex Trading with Asia Mentor
3. You Can Trade 24 Hours a Day
The rolling hours of the market are another of the main advantages of forex trading. Foreign exchange takes place over-the-counter (OTC), meaning transactions are made directly between trading parties, facilitated by a forex broker.
Since it operates this way, forex trading is not subject to the opening hours of any centralised exchange system. As long as there's a market open somewhere in the world, deals can take place.
In the UK, trading begins at 9 p.m. on Sunday with the opening of the Sydney market and rolls continuously until close of session in New York at 10 p.m. on a Friday.
While the forex market is closed to retail traders over the weekend, it's important to note that rates will continue to move, and you should factor this into your trading strategy to mitigate any potential risk.
4. There Are Low Transaction Costs
Not only does the forex market require little capital for entry, but there are also low transaction costs once you're in. Typically, brokers make money from spreads, which are measured in pips and factored into the price of a currency pair.
Note: Pip stands for 'point in percentage' and is the unit of measurement used to show a change in one currency's value against another.
When a broker offers you a currency pair, they'll quote a bid (sell) price and an ask (buy) price, the pip difference between the two indicates the spread, the associated value of which you'll pay the broker for facilitating the trade.
Spreads are usually low, making forex trading relatively cheap. However, you should look into all associated costs when choosing a broker, as some may also charge a flat fee or variable commission.
5. You Can Benefit From Leverage
Of all the reasons to trade forex, the availability of leverage is perhaps the most appealing as it allows you to open a high position with a relatively small amount of capital.
Most forex brokers permit retail traders to put down a deposit and borrow against this in order to control a much higher stake, similar to placing a deposit down for a mortgage when dealing in property.
Your available leverage will be expressed as a ratio, with most regulated forex brokers limiting maximum leverage for retail traders, with 1:30 and 1:50 being common. So, if you took advantage of 1:50 leverage, you could trade up to £50 for every £1 of capital in your account.
Whilst this opens up the potential for increased profit, it can also lead to greater losses, so leverage should always be used with caution.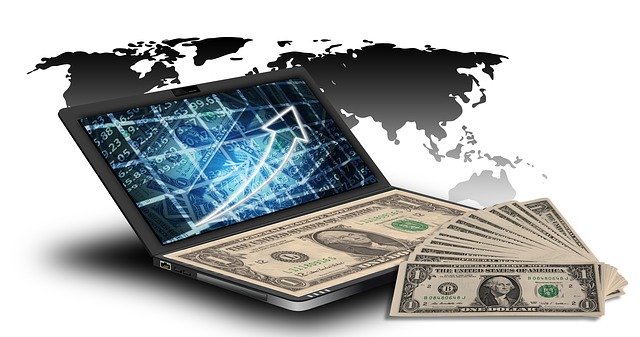 6. It's a Market With High Liquidity
In trading terms, liquidity refers to the ease with which an asset can be bought or sold with limited effect on its value. In a nutshell, this depends on how active a particular market is. The global scale of foreign exchange combined with the high volume and 24-hour activity, make the forex market the most liquid market in the trading world.
What this means to you as a trader is that if you're dealing in major currency pairs such as GBP/USD or EUR/GBP, your assets can easily be exchanged with little variance to their value.
This may seem counterproductive, as little variance means little profit, but with a strong trading strategy, this liquidity allows you to trade effectively with minimal risk. Forex liquidity falls when you move into minor or exotic currency pairs but equally, so potential profit margins can be much higher.
Ultimately, the path you choose to take comes down to your approach to risk management and your confidence in your market predictions.
7. Volatility of the Forex Market
The forex market is influenced by a number of external factors, including but not limited to:
The economic stability of a given country
The global economy as a whole
Political news, events and policies
Trade deals
Natural disasters
This can make it highly volatile at times, meaning there can be significant movements in currency values and, subsequently, the opportunity to make a substantial profit. Though this could be seen as one of the advantages of forex trading, it also comes with a high level of risk, since movement can occur in either direction.
Volatility is strongly linked to liquidity, and the more liquid major currency pairs tend to be less volatile. Some major currency pairs, such as Australian Dollar/US Dollar (AUD/USD) and Canadian Dollar/Japanese Yen (CAD/JPY) are subject to more volatility, as are emerging market currencies.
Ultimately, if you're looking to take advantage of market volatility, you need to tailor your strategy to any potential risk.
8. You Can Buy or Sell Currency Pairs Depending on the Market
The ultimate goal of any form of trading is to buy low and sell high, turning a profit on your initial investment. One of the benefits of forex trading is that you have the option to either buy or sell currency pairs depending on the state of the market.
In forex trading terms, this is known as going long or short.
If your instinct tells you a currency pair is likely to increase in value, you would go long; for example, you would buy the pair based on a prediction of the base currency rising against the quote currency.

You would go short if your predictions went the other way; for example, you would sell the pair if you thought the base currency was likely to fall in value against the quote currency.
In the stock market, this directional trading usually requires significant investments as it has high associated costs. Thanks to low transaction fees and liquidity, however, foreign exchange allows for easy directional trading in line with market trends.
9. There's Good Technology for Trading
Compared to other markets, such as those dealing in stocks and shares, forex trading is a relatively new practice. As such, it has been quicker to adapt to the technological advancements of the trading world.
Its decentralised nature means connectivity is vital to its existence and software developers continue to improve on the platforms available to forex traders.
Innovations in mobile applications, trading algorithms and global connectivity, including the rollout of 5G, continue to make it easier for individuals to trade effectively in real time from anywhere in the world, making technology one of the major benefits of forex trading.
10. It's Well Regulated
As it takes place in a global and digital landscape, the regulation of foreign exchange is no easy task. Thankfully, though, this works in a trader's favour and can actually be considered one of the advantages of forex trading. Since there's no centralised exchange system, independent bodies are responsible for regulation in respective countries. In the UK, this role falls primarily to the Financial Conduct Authority (FCA).
This consumer watchdog ensures that UK brokers are licensed and follow strict guidelines that protect the interests of forex traders using their services. So, although it comes with an element of risk, as with any form of trading, using a UK-regulated forex broker will give you peace of mind that its activities will be fair, transparent and tightly monitored.
Final Thoughts
There are many benefits to forex trading but, as with any market, there are also associated risks and it should not be entered into lightly. Whilst this article has covered the main advantages of forex trading, it's also vital that you familiarise yourself with the potential pitfalls to ensure it's the right decision for you.
Forex trading is not a get-rich-quick scheme. Rather, it is a long-term strategy that requires knowledge and a keen understanding of how global events can affect the market.
Before you commit to any form of financial investment, you should carry out extensive research and ensure you understand the ins and outs of the market, are familiar with all related technical terms and are comfortable taking speculative risks with your capital.
WikiJob does not provide tax, investment or financial services and advice. The information is being presented without consideration of the investment objectives, risk tolerance, or financial circumstances of any specific investor and might not be suitable for all investors. Past performance is not indicative of future results. Investing involves risk including the possible loss of principal.
67% of retail investor accounts lose money when trading CFDs with this provider. You should consider whether you can afford to take the high risk of losing your money.
---