The 10 Best Places to Buy Bitcoin
All products and services featured are independently selected by WikiJob. When you make a purchase through links on this page, we may earn a commission.
In 2009, Bitcoin launched the cryptocurrency phenomenon as we know it today, and it remains the most popular currency of its kind worldwide.
Bitcoin's popularity sets it apart from all other cryptocurrencies; over time, it has moved closer and closer to what we recognise as a currency, rather than a virtual anomaly.
Unlike many of its peers, bitcoin can be exchanged for fiat currencies like the US dollar and euro. It has greater liquidity than other cryptocurrencies, meaning the loss to its inherent value is minimal when it is converted.
Bitcoin is widely accepted and can be used to purchase many everyday items, from a holiday on Expedia to a website domain with WordPress. The virtual money can also be exchanged with other private users in payment for services, or perhaps to pay off a debt.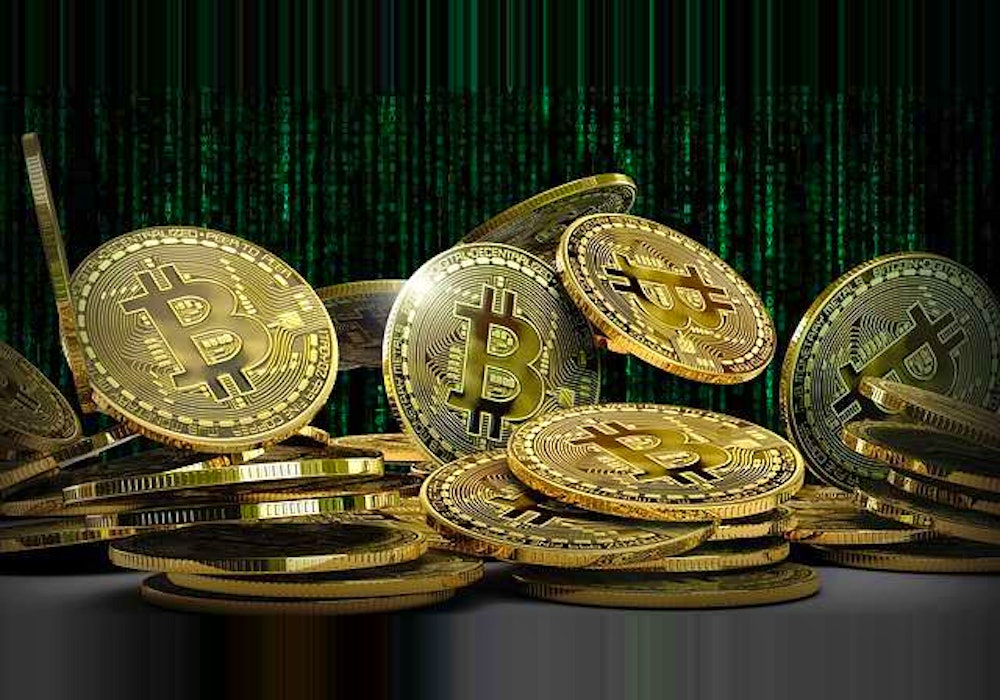 From a practical point of the view, bitcoin is often easier to use than fiat currencies. Its transaction fees are low when compared to institutions like PayPal or credit cards and, when making transactions that cross international borders, none of the additional fees usually associated with ATM withdrawals abroad, international money transfers or credit card payments apply.
Bitcoin is stored in digital wallets – coin storage which is secure and houses information surrounding ownership of the units being stored.
Those starting out need to make a decision on which wallet to store their funds in. Some exchanges offer a free wallet but other platforms that sell bitcoin may require you to have a wallet in place before you make a purchase.
Things You Need to Consider When Buying Bitcoin
Despite bitcoin not being recognised as a currency in every instance, it is still money and you should treat any bitcoin transaction with the same consideration as you would if you were signing up to a new credit card or loan – you'd want to know everything, from associated fees to security.
Fees
Different exchanges have different fees so it's very important to make sure you know this information before committing.
When deciding where to buy your bitcoin, it pays to consider things like currency; if you transfer GBP to an exchange which only deals in US dollars, you will immediately be charged a conversion fee. By choosing an exchange that accepts your currency, you can avoid these fees.
67% of retail investor accounts lose money when trading CFDs with this provider. You should consider whether you can afford to take the high risk of losing your money.
Liquidity
Liquidity varies depending on the cryptocurrency exchange and should be a crucial factor when it comes to deciding which exchange to use.
Liquidity is how many bitcoins the exchange can sell before the price is affected.
You can identify how good a company's liquidity is by looking at their trading volume (perhaps look at the number of bitcoins traded in the last month, for example); the greater the trading volume, the more liquidity the company has.
Speed
Different exchanges have different speeds when it comes to getting your bitcoins to your wallet and making transactions. Some could take five days to get the currency to your account whereas others will be far quicker.
Accessibility
Some exchanges differ in terms of platforms available for use – for example, some are solely mobile-based and, in this case, you would not be able to manage your money from a laptop.
In the same way that you probably wouldn't feel comfortable making a large bank transfer on a friend's mobile you're not used to, you shouldn't choose an exchange which operates from a platform you're not fully comfortable using.
Location
Consider your location and the location of the exchange and do some research as to how straightforward it will be to trade with that company.
Fees, especially, can change significantly from region to region – a US-based exchange, for example, may offer great rates to a selection of US states but the prices may ramp up for a European country.
Also, different countries have to adhere to different rules and regulations so it's important to make sure geographical location isn't enabling the exchange to be lax when it comes to security.
The 10 Best Places to Buy Bitcoin in 2021
We've put together a list of our top 10 places to buy bitcoin. Some are exchanges, some are platforms to buy from but not sell back to, and others are physical ATM-style structures.
Whichever way you plan to buy your bitcoin, you must do your homework to ensure you understand how the company operates.
We've listed the top 10 in alphabetical order and, for each entry, we've highlighted what we think the company does best.
There are numerous places to buy bitcoin available and we would always recommend that you conduct your own thorough research and due diligence before making your own personal choice.
Although we have listed several providers below, it should be noted that this is through online research, not personal experience. At WikiJob, we are not financial advisors and any information provided throughout this article is for educational purposes only.
Best for: Beginners
The eToro website contains a wealth of information on the details of buying bitcoin, making this exchange well suited to those just starting out in bitcoin trading.
Traders who sign up with eToro get a virtual trading account with $100,000 in it to allow them to practise strategies before trading with real money.
The company also offers trading courses and features a Learning Lab which houses a variety of tools to support clients with their trading experience.
In the UK, eToro is regulated by the Financial Conduct Authority (FCA) and money is kept in tier one European banks. Unlike other exchanges in this list, eToro supports deposits and withdrawals to and from external wallets and does not charge any trading fees.
Cryptoasset investing is unregulated in most EU countries and the UK. No consumer protection. Your capital is at risk. 67% of retail investor accounts lose money when trading CFDs with this provider. You should consider whether you can afford to take the high risk of losing your money.
Best for: CFDs
Having launched in 2010, Pepperstone is a relatively new broker. However, it has grown exponentially over the past 10 years to become a reputable, popular broker.
Pepperstone is known for its low trading fees and is regulated by the FCA, Australian Securities and Investments Commission (ASIC), and other regulatory bodies – all listed on its website.
It uses some of the best trading platforms available, such as MetaTrader 4, MetaTrader 5 and cTrader, available on mobile, tablet and desktop.
Pepperstone offers bitcoin trading on a CFD-basis (this means you are trading on the price movements of the currency and not buying/owning the coin itself).
Therefore, you will not need a digital wallet to trade with Pepperstone. A free demo account is available.
Cryptocurrency CFD trading with Pepperstone is only available for professional clients.
As well as bitcoin, you can trade other cryptocurrencies, such as Ethereum and Bitcoin Cash.
Trading Bitcoin CFDs is a high-risk product and your losses can exceed your initial investment. When you trade CFDs with Pepperstone, you won't own or have any rights in the underlying asset. 78.6% of retail investor accounts lose money when trading spread bets and CFDs with this provider.
Best for: Keeping your money safe
Based in California, Coinbase is one of the leading crypto exchanges in the world and a popular choice when buying bitcoin. The company offers both a wallet (which is free) and an exchange for customers.
According to Coinbase, 98% of digital currency is stored offline in vaults and safe deposit boxes. The company also has a 48-hour withdrawal cancellation option in place to protect users from fraudulent activity and offers investors the option of adding a second person's name to the approval list for added withdrawal security.
Coinbase accepts payment by credit and debit card and charges a flat fee of $3.99 for the privilege – low cost compared to other US and UK exchanges.
Best for: Speed and simplicity
Based in the heart of London, CoinBurp is rapidly growing towards being one of the best reviewed exchanges in the UK. An increasingly easy choice when buying or selling cryptocurrency and Bitcoin, the company is rated number 1 on Trustpilot UK.
CoinBurp prides itself in its instant GBP deposits, automated GBP withdrawals and excellent customer service. Security-wise, the company is partnered with BitGo, through which it is able to offer an up to $100M insurance guarantee on customer assets held in cold storage.
You can make deposits on CoinBurp via an instant GBP Faster Payments bank transfer or a speedy EUR SEPA transfer, with all withdrawals and deposits of £100/€100 or over being free and with no trading fees, making CoinBurp one of the least expensive cryptocurrency trading platforms in the world.
Capital.com is another online CFD and stock broker designed specifically for experienced investors.
Capital.com allows to pairings with the Bitcoin and many others. Study cryptocurrency price charts with Capital.com
The site makes the most of real-time data and promises fast execution speeds. This means that you can make the most of changing stock performances.
The dashboard allows users to make the most of technical indicators as well as risk alerts. This means that you can have confidence that you are making informed decisions.
A positive of Capital.com is its fees. This is a popular choice amongst traders because there are no fees for deposits/withdrawals, quotes, opening/closing time trades or educational material. The company makes its money through the buy/sell spread.
71.2% of retail investor accounts lose money when trading CFDs with this provider
Best for: Currency choice
Binance is one of the world's leading cryptocurrency exchanges.
Binance has free deposit and withdrawal fees for UK customers and a 0.1% trading fee.
The company is well known for supporting a wide range of digital currencies which means bitcoin traders have a vast array of options for trading multiple currencies.
Best for: Keeping costs to a minimum
Robinhood allows users to buy and sell bitcoin free of charge.
The company has only recently introduced a web version, having been solely mobile-based, so is better suited to those who are comfortable using their phone to manage their money.
Up to now, Robinhood has only been accessible in 16 states, but its website states that it is coming to the UK in early 2020.
Best for: Choice of payment method
Bitpanda serves a European customer base and has a good selection of payment methods. The cost of buying and selling bitcoin on Bitpanda is on a par with Coinbase (1.49%); however, a full fee breakdown is not easily found on the website and the fees are included within the buying price.
The level of privacy users receive depends on their usage; with a verified email only, you can buy bitcoin but have limits on the amount you can sell. By verifying your ID, you can buy bitcoin with a credit card and purchase substantially more using other payment methods.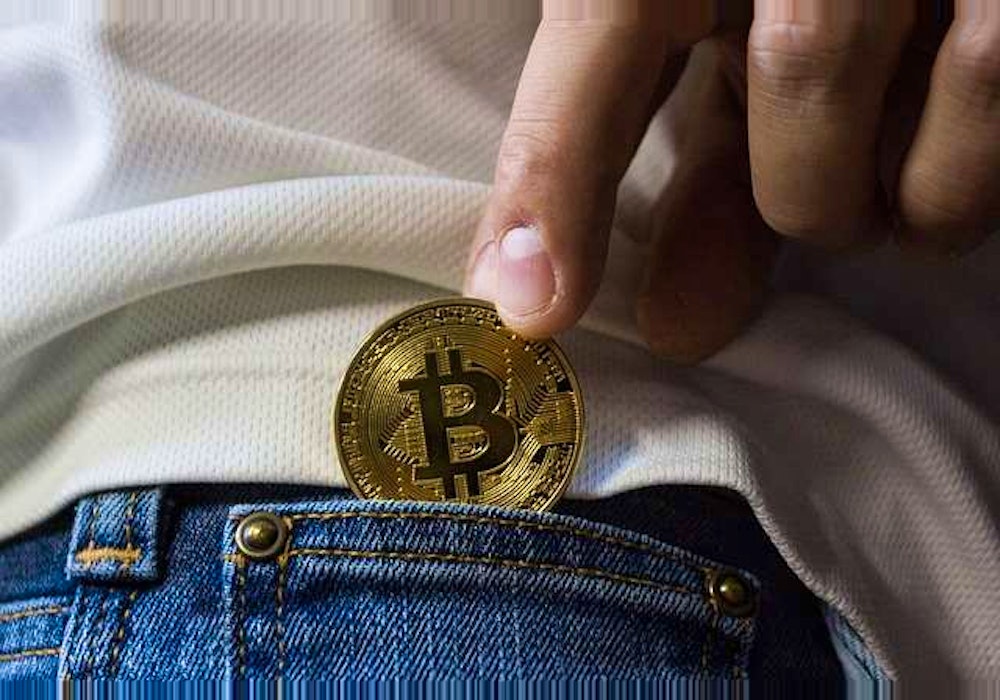 Best for: Anonymity
A bitcoin ATM, or BATM, is simply an ATM – a physical kiosk where you can buy bitcoin.
Just like a standard fiat money ATM, BATMs allow insertion of a credit/debit card or cash in exchange for bitcoin.
These machines allow users to buy and sell bitcoins anonymously – there are none of the 'Know Your Customer' (KYC) checks you will undergo if you're looking to buy bitcoins with the majority of other companies mentioned on this list.
Fees are on the high side for this service; the ATMs charge between 7% and 10% for buying and selling bitcoins.
Another potential issue is finding a machine which does what you want it to; some can be used to buy bitcoins and some to sell bitcoins, but machines that do both are scarce.
Remember, you need a wallet to store your bitcoins in; ATMs are just ATMs, they do not offer any kind of wallet storage facility.
Best for: Buying with credit card
CEX is a UK-based exchange. The company takes payment by credit and debit card as well as bank transfer for the purchase of bitcoin.
Payments with a credit card deliver the bitcoin to the user's account instantly and fees for the privilege are low compared to other exchanges.
The authorisation process for CEX is lengthy and requires a significant amount of personal information. Those wishing to buy large amounts of bitcoin by bank transfer will need top-level verification which involves photographs of several different identification documents, selfies with each and proof of address.
Best for: Privacy
Local Bitcoins is a completely different type of exchange to the others on this list. The company is a peer-to-peer exchange which supports users in posting an advert stating payment methods and exchange rates for buying/selling their bitcoins.
A reply to an advertisement opens a trade, and escrow protection (protecting both the buyer and the seller) is activated.
Bitcoins are stored in a Local Bitcoins wallet, and from there, the user can pay for their purchases directly.
It is free to register, buy and sell bitcoin. It is also free to make a transaction to the wallet of another Local Bitcoin user. A 1% fee is charged for every completed trade.
Final Thoughts
Deciding which cryptocurrency to go for is fairly straightforward but choosing an exchange and wallet is more complex. Choose well and you could enjoy a substantial return on your investment, safe in the knowledge that your funds are safe and secure; choose badly and your cryptocurrency experience could be an extremely negative one.
Reading reviews written by other traders can be very useful when it comes to making sure an exchange is as good as you think it is – pros and cons featured in comparison articles online can alert you to areas of the exchange's website you need to look at more closely to get the full picture.
WikiJob does not provide tax, investment or financial services and advice. The information is being presented without consideration of the investment objectives, risk tolerance or financial circumstances of any specific investor and might not be suitable for all investors. Past performance is not indicative of future results. Investing involves risk including the possible loss of principal.