The Top 10 Executive MBAs in the UK
When it comes to postgraduate study, there are plenty of options available within the UK which will allow you to develop new skills and enhance your career.
Many people think that the traditional MBA (Master of Business Administration) is the best way to gain new qualifications – after all, it's a highly sought-after qualification.
But in recent years, many have turned towards the EMBA (Executive Master of Business Administration) which is specifically designed for those with significant managerial and workforce experience.
For more on the key differences between an MBA and an EMBA see our dedicated article.
We've compiled a useful EMBA rankings list which will allow you to see at a glance the top 10 executive MBAs in the UK.
But before we get to that; let's take a few moments to explore what you should be looking for when it comes to choosing the right executive MBA course for you.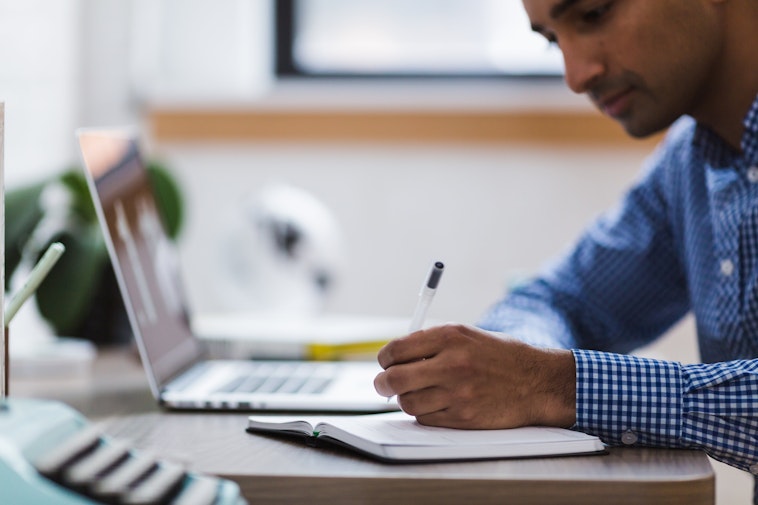 top EMBAs UK
How to Select the Best UK EMBA Course for Your Needs
The EMBA is a part-time qualification which is designed to allow participants to combine work and family commitments with study.
With a focus on executive leadership skills, the course should provide applicants with the necessary skills and expertise to move ahead in their careers.
Before applying for a specific course, we recommend that you look at the course structure and core modules to see if it works with your career needs and lifestyle.
An advantage of the part-time study of the EMBA programme is that you can quickly apply your new theoretical knowledge. With fewer elective modules, the core modules outlined within your course should be relevant to your current job role.
Many applicants are 'sponsored' by their employers who may have paid for the training. Therefore, they will need to feel confident that they will quickly see a return on investment through the new skills that you have acquired.
You may wish to also look at the quality of the curriculum:
Has it adapted to incorporate the new skills that current workplaces require?
Could it lead to you building new connections that could aid your career development?
Will the study programme fit in with your lifestyle and work commitments?
Once you've considered these options, you can make a reasonable decision on what the best EMBA course will be for you.
The Top 10 EMBAs in the UK
To help you with your research, we've compiled a top ten rankings list of the best EMBA courses available in the UK.
This list is in alphabetical order and is designed to provide a brief overview of the course content.
We highly recommend that before submitting your application, you undertake your due diligence to find out more information about the course content, teaching standards and potential return on your investment.
Study type: On-campus
Course location: Birmingham
Course duration: 2½ to 4½ years
Intakes per year: Two per year
Flexibility: Each module is taught on a four-day learning weekend (Friday to Monday) which is designed to be built around your work schedule.
Course focus: The University of Birmingham has six core modules on its EMBA course:
Accounting and Finance
International Business
Marketing
Operations Management
Organisational Behaviour
Human Resource Management and Strategy
Beyond this, students are expected to choose electives from a wide range of subject areas including (amongst others) Corporate Communication, Management of Change or Strategic Procurement and Supplier Management.
This structure means that you can find an elective that will impact your current working practices.
Once you've completed your modular learning, you will be expected to write an MBA dissertation or work-based project dissertation to complete your course.
Networking opportunities: The University of Birmingham is a Russell Group university. This means that you can build professional networks with others.
However, unlike many other EMBA courses, there is less focus on international learning, so your networking opportunities may be limited just to other peers.
University ranking: #18 in the Financial Times (FT) ranking of global EMBA programmes 2019
Study type: On-campus
Course location: Cambridge
Course duration: 20 months
Flexibility: The course is delivered via 16 weekends and four week-long learning blocks, taking place across five terms.
Course focus: The University of Cambridge describes its EMBA course as 'highly practical'. It is designed for those who have already reached leadership level and are looking to enhance their skills and capabilities.
The course is based on building management principles, understanding how these apply in a global context and facilitating entrepreneurship mindsets which can enable innovation.
The course has been designed to include core modules and elective choices that allow you to immediately apply what you learn to your day job.
Core modules include:
Microeconomics
Management Science
Managing Innovation
Corporate Governance and Ethics
Electives vary from year to year; the university chooses the range of electives to fit the needs of that particular group of students.
Networking opportunities: As you can expect from Cambridge University, networking is a core aspect of the EMBA course.
As well as building connections with other students, you will also build professional relationships with many of the local businesses and sectors affiliated with Cambridge Judge Business School.
University ranking: #3 in London (Financial Times EMBA ranking 2019)
Study type: On-campus
Course location: London
Course duration: 24 months
Flexibility: The course is delivered on Tuesday and Thursday evenings from 18:15 to 21:00. If you choose the modular course, you can expect to study one long, four-day weekend (Friday to Monday) per month.
Course focus: The first year of the EMBA course is designed to focus on your existing expertise and understanding.
You'll be given new knowledge that you can put into practice almost immediately, in subject areas which include accounting and financial reporting or operations management.
As you move into year 2, you'll focus more on your electives, which tailor your learning to your needs.
The key aspect of the Cass EMBA course is the Business Mastery Project. This is an individual research-led piece of work that you will need to deliver.
It is designed to showcase your knowledge of how to overcome a particular business challenge, by making the most of your new leadership capabilities.
There are also opportunities to gain global insights into business challenges through international study tours.
Networking opportunities: A key element of the Cass Business School EMBA programme is the continual learning that takes place long after graduation. Alumni can participate in one free elective every year. This will allow you to continually make new contacts and upskill yourself for many years to come.
University ranking: #21 in the world (The Economist, June 2020)
Study type: On and offline learning
Course location: Henley-on-Thames, London
Course duration: 21 to 30 months
Annual intake: 47
Intake month: October
Flexibility: Henley Business School has a wide range of EMBA courses that offer great flexibility when it comes to choosing the right study programme for you.
Participants can choose between the EMBA – Global, the Flexible EMBA or the Flexible EMBA – Senior Leader Master's Degree Apprenticeship.
If you know that you are looking to boost your global connections and understand more about an international perspective, then the Global course is a clear preference.
In contrast, the Flexible EMBA is more about learning theory and practice.
Taking place over a longer time frame, this specific course is designed for those who may not be able to take considerable time away from the office.
Course focus: Henley Business School is clear that applicants only need to have a minimum of three years' managerial experience to be considered for the programme.
This means that you can continue your study at a much earlier stage of your career development.
Much of the learning is based on strategic, holistic and integrated perspectives. There is also a great emphasis on personal development opportunities.
As a result, you'll complete the course much more aware of how to be an effective leader and how to work in different situations.
If you choose to participate in the global programme, you can expect to study internationally, at campuses in Denmark, Finland and Germany. You'll gain insights into global perspectives from a variety of sectors including charities, start-ups and large enterprises.
Networking opportunities: As a smaller cohort, you may find fewer networking opportunities than other EMBA courses, particularly if you choose to participate in the Flexible programme.
This is because a lot more of the study is completed off-line. However, those working towards the Global EMBA can expect to build a wide professional network from contacts that they meet across the different European campuses.
EMBA UK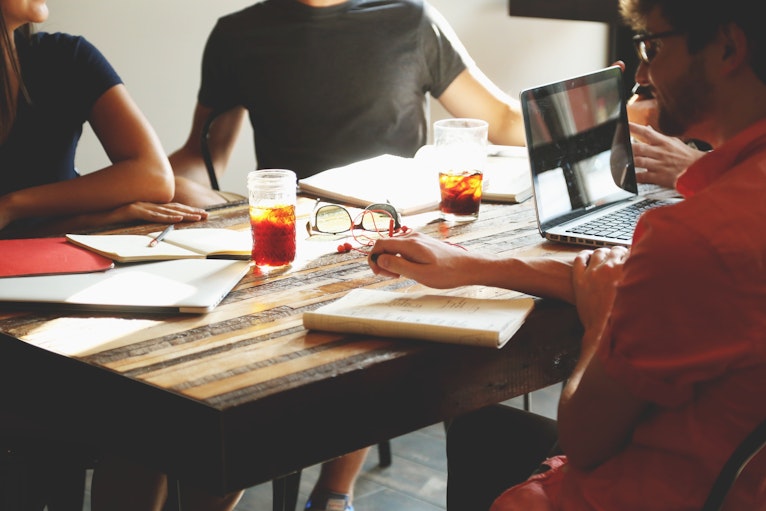 EMBA UK
University ranking: #31 in the world (FT EMBA Ranking 2019), #10 in the world (The Times Higher Education World University Rankings 2020)
Study type: On and offline learning
Course location: South Kensington, London
Course duration: 23 months

Flexibility: Students have three sessions on campus each month, typically held on a Friday and a Saturday.
Course focus: The course is built around a mix of core and elective modules.
As you would expect from a renowned business school, global learning is important. Therefore, all participants are required to participate in two international modules – one is a three-day residency in Berlin, learning about German manufacturing. The other is a one week trip to Hong Kong and Shenzhen in China where you learn about two of the world's most important economies.
Thanks to one-to-one teaching, you will be able to track your leadership potential and build on your strengths to maximise your capabilities and expertise.
Networking opportunities: The elective modules incorporate students from additional MBA programmes, allowing you to broaden your professional contacts.
University ranking: #59 in the world (The Economist, June 2020)
Study type: On and offline learning
Course location: Lancaster
Course duration: 24 months
Annual intake: 60
Intake month: September
Flexibility: Much of the learning is conducted virtually, whilst face-to-face learning will take place in three-day blocks (typically Thursday, Friday, Saturday).
Course focus: Lancaster University describes its EMBA course as 'focusing on capability, capacity and knowledge for career progression'.
The university focuses on six core modules which give an overview of a student's knowledge and insights into areas such as:
Leadership and organisational behaviour
Business ethics and sustainability
Marketing management
Beyond the core modules, you can then choose a distinct specialism. Specialisms include healthcare (which is specifically designed with the NHS in mind), leadership, strategy, finance and management.
Networking opportunities: Networking is an important aspect of the EMBA programme. The University has established its own EMBA network, which allows participants to learn from others and facilitate introductions to fellow professionals from a variety of sectors.
Beyond this, participants on the EMBA programme can benefit from a two-week study partnership with Peking University in China.
This international study programme works alongside the university's MBA cohort and allows participants to understand the Chinese market.
University ranking: #2 business school in Europe (ranked by the Financial Times)
Course location: London, Dubai
Course duration: 20 months
Intake months: January, September
Flexibility: The global aspect of London Business School's EMBA course is that you can choose to participate in either London or Dubai. In London, you can expect to complete your learning on Fridays and Saturdays on alternative weeks.
Course focus: London Business School focuses on being able to teach via 'world-class, thought-leaders'. You can expect to learn from those with considerable experience in a variety of sectors and industries across the world.
There are 15 core modules to complete which focus on full business acumen, whilst you can also tailor your EMBA course through a choice of 70 elective modules.
This is more choice than most other EMBA programmes, meaning that you can make sure that the learning is designed specifically for your career and your current job.
From the moment you start your course, you will be given support to excel in leadership. You will be given a personal development plan and career development sessions to ensure that your career journey is given extensive help and support.
Networking opportunities: You will be asked to work in small study groups of up to six people. Each group is chosen based on a balance of gender, educational and career background, and nationality. This means that you can start to build strong professional relationships with your peers.
---