The 10 Best GMAT Books for 2021
All products and services featured are independently selected by WikiJob. When you make a purchase through links on this page, we may earn a commission.
The Graduate Management Admission Test (GMAT) is a requirement for prospective candidates applying for a Master of Business Administration (MBA) and some other graduate management degrees.
It is a computer adaptive test (CAT) with four sections:
Analytical Writing Assessment
Integrated Reasoning
Verbal Reasoning
Quantitative Reasoning
Most institutions have a minimum score requirement. To be accepted into a program, a GMAT score of 600 or above is commonly needed. For admission to a top school's MBA program, a score of 700 will be required.
A strong study plan can help you practice all four skill areas that will be tested, building on your strengths and improving on your weaker areas.
There is a wide range of GMAT study books available to help with your GMAT prep. Look for a focus on strategy as well as a wealth of practice questions to work through. The most useful guides tend to also include online access to practice CAT tests and tutorial lessons.
It is helpful to purchase a guide that breaks down the questions and their answers, providing detailed explanations of how the correct answer is reached. Understanding where you went wrong is the key to building your GMAT competency and improving your score.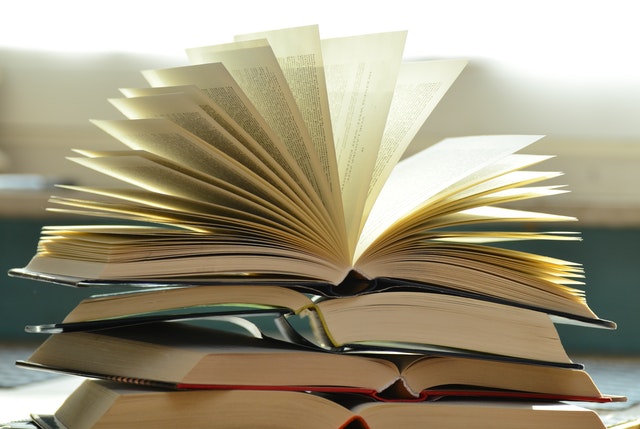 The GMAT format changed in April 2018, so it is important that the study guides you use are up-to-date for the new format where possible. Older books referring to the previous iteration of the GMAT are by no means useless, as they still cover the key skills needed and can be good for those on a budget.
Whilst the list below does not cover all the GMAT study books available, it does provide a helpful overview of a selection of the highest-rated and regarded guides to help you achieve the score you need.
This list of the top ten books to use when preparing for the GMAT contains a review of the key features and benefits, and lists the price of each publication.
The 10 Best Books to Prepare for the GMAT
To start with, we list five of the best overall GMAT Study Guides – which cover all of the sections of the test – and then continue with study guides that cover specific sections of the GMAT.
RRP £62.08, 1,760 pages
The GMAT Official Guide 2021 is the only study guide available from the Graduate Management Admission Council, the makers of the GMAT. In three printed books, it contains over 1,895 real past exam questions with explanations on how to answer them.
The book features include:
An overview of the format and content of the exam
Essay topics for the analytical writing assessment
Sample responses
Practice questions for all areas of reasoning
Information on scoring
Verbal and Quantitative Review supplements
Questions are usefully organized in order of difficulty to allow you to test yourself incrementally.
Purchasing this book also gives you online access to the GMAT Online Question Bank and a mobile app for flexible practice. There is also the option to download material, for when you are offline.
In this latest edition, there are many new online resources which include:
Online flashcards
Performance metrics
Exam mode for a real test experience
This book is particularly valuable because it is produced by the company that created the test. This means that you can be confident that it provides accurate insights into how to approach questions and reach the correct answers.
It is a great starting point for GMAT study and will help you to practice the types of questions you will encounter on the test.
This is the first book you should invest in for your GMAT study. If needed, it can then be supplemented with another guide from a different study provider or with a section specific guide to improve your score on a particular area of the GMAT. These additional guides are explored below.
RRP £189.99, 1,912 pages
The Manhattan Prep All the GMAT is an updated and expanded edition of the 10-book Complete GMAT Strategy Guide Set. The previous guides have been reviewed and streamlined into three books that are tailored to cover GMAT content and strategy.
The three books are:
GMAT All the Quant guide
GMAT All the Verbal guide
GMAT Integrated Reasoning & Essay guide
These guides, tailored to each subject, are comprehensive and focus on developing methods and practicing the skills needed to improve your performance across the sections, rather than on quick tips to superficially enhance performance without the certainty of solid base skills.
Access to the Atlas online learning platform provides you with two e-books covering harder Quant and Verbal questions; ideal if you are aiming for a top score on the test. It also gives you access to six full-length CAT tests that simulate the real GMAT.
This guide's online access also contains a study syllabus to help you organize your study and access to Manhattan Prep's GMAT Navigator, which gives solutions for all the problems that are found in the main GMAT Official Guide (this book is sold separately, see above).
This Manhattan Prep guide and its online components make a good accompaniment to the GMAT Official Guide.
It is fairly pricey, but comprehensive and good value for money overall, considering what is included for the price.
RRP £22.95, 420 pages. Authored by Brandon Royal
This GMAT guide works on the assumption that by learning how to solve what it deems to be the most important recurring problems on the GMAT, you can achieve the high score you require.
It focuses on how to master the seven main GMAT question types:
Integrated Reasoning
Reading Comprehension
Analytical Writing
Problem-Solving
Instead of general answer explanations, the questions in the book are categorized by type and difficulty level, and each comes with its own problem-solving strategy. This helps to organize study across all difficulty levels.
The guide aims to structure your study to achieve the best results and contains a 40-day checklist to track your study progress.
The topics and sections of the book allocate an average amount of study time for their completion to keep your work focused and advancing at a steady pace.
Note that this book was published before the updates to the GMAT were introduced – if you are using this study guide, ensure you are aware of the most recent changes to the test format and content.
RRP £11.99, 248 pages
Produced by Manhattan Prep and part of the GMAT strategy guides series, this guide is aimed at students trying to score in the top percentiles who are just beginning their GMAT study journey.
This guide advertises that it helps students to pin down the strategy to succeed in the GMAT, not just knowledge of the content of the test. It explains how the test works and what to expect, with an overview of the whole test as well as tips for each question type.
The book is well written and grounded in how to apply current learning techniques to GMAT preparation.
Purchase includes online access to six adaptive (CAT) tests, and the guide includes:
Study routine advice
Tips from others who have taken the test
Pointers from instructors
A good section on timing
Some advice is cited by reviewers as too obvious and the section covering FAQ for the day of the test is brief, but overall this is a solid and comprehensive introduction to studying for the GMAT.
Bear in mind that this study guide was published before the changes to the GMAT were introduced in 2018, so it will not contain the most up-to-date information about format and content.
It is, however, included in this list for its value for money and good reviews. The book can still be useful for strategy, content and practice – just be sure you are fully aware of what is included in the current GMAT exam you will be sitting.
RRP £34.99 (paperback and ebook in the US, ebook only in the UK), 1,176 pages
This study guide from Kaplan contains over 1,200 practice questions and six full-length online practice tests which reflect the most recent revised version of the GMAT test.
It covers Analytical Writing Assessment, Integrated Reasoning, Verbal Reasoning and Quantitative Reasoning questions, providing detailed answers to the questions posed.
Access to an online quiz bank of 200 questions is also provided, allowing those studying for the GMAT to select questions by topic. This enables targeted practice on the areas that most need improving.
Kaplan has 80 years of experience in preparing exam and study guides for students and its books are written by veteran GMAT teachers and tutors. Academic support is also provided via its Facebook page: facebook.com/KaplanGMAT.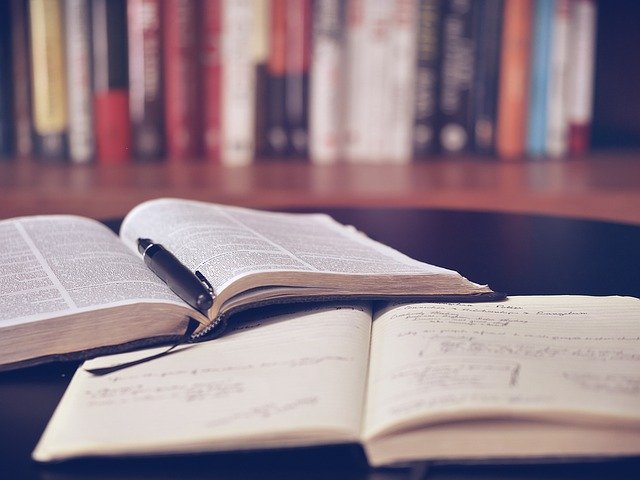 From £16.99, 312 pages
This is a Kaplan guide specifically tailored to the Verbal section of the GMAT. It intends to help GMAT students build up the essential verbal and writing skills needed to succeed in the exam.
The guide contains reviews of the essential concepts involved:
Reading Comprehension
Analytical Writing Assessment (AWA)
There are hundreds of practice questions covering each skill, alongside detailed explanations.
To help you prepare for the Analytical Writing Assessment (AWA), the guide contains sample essays and scoring guides. To get accustomed to the format of the AWA and to practice timing, this Kaplan guide also contains ten practice essay prompts for structured and realistic writing practice.
There are also reference sections to help sharpen your grammar and style for different writing purposes.
Kaplan is so confident that students will achieve a higher score after using its guides that it offers a money-back guarantee on the purchase of its GMAT study books.
This guide is a great choice if you are focusing on trying to improve your score in the Verbal and Analytical Writing Assessment sections of the GMAT. It is focused, detailed and in-depth.
RRP £19.37, 480 pages
This Manhattan Prep book provides an overview of the Quantitative section of the GMAT and will help to improve your math score.
The guide contains:
Over 700 practice questions
Online access to the Foundations of Math homework banks, providing access to further questions
Online access to a practice test and interactive video tutorials
Useful strategy skills
The guide breaks down fundamental math concepts with easy-to-follow explanations. Its logical approach will help both your speed and accuracy on the test.
This guide is clear and straightforward, great for those who wish to substantially improve their Quantitative GMAT score. It is, however, specifically aimed at those seeking to build their basic math skills to raise a low to mid-level performance to a good solid result.
It covers the basic math skills of geometry, algebra and arithmetic, but does not comprehensively cover more advanced areas such as statistics and probability. It also lacks the more advanced quantitative questions needed to practice these more complex skills, as it is not pitched at this advanced level.
If you are already scoring highly in the Quant section and are seeking a top percentile score, it would most likely not be worth investing in this book. An advanced Quant guide (like Manhattan Prep GMAT Advanced Quant below) would be better suited to your study needs.
RRP £19.99, 350 pages
The guide is aimed at students trying to secure a high GMAT Quant score. The guide is written by instructors who have scored a perfect score of 51 on the GMAT Quant section and includes:
Strategies for problem-solving
Questions for intensely practicing your quantitative skills
250 questions to work through – including 55 questions that are new to this third edition
The purchase of the guide is accompanied by access to the online learning platform, Atlas. This includes:
Additional practice questions
Interactive video lessons
Time management strategies
A full-length practice CAT exam for paced practice in a different format
It is worth noting that this guide is most suited to those who are already scoring 47 in the Quant section of the GMAT.
Manhattan Prep also has a guide aimed at improving your Quant score up to 47 – see below.
RRP £79.99, 800 pages
This guide is an expanded and updated version of the five-book GMAT Quant Strategy Guide Set (6th Edition). The five guides have been consolidated and merged, and the content and strategies expanded.
Online materials include:
Additional practice questions
A full-length adaptive practice test
Access to an e-book covering harder quant content, for those aiming for very high scores
The guide includes the following math practice areas:
Geometry
Number properties
Algebra
Decimals
Word problems
Data sufficiency
As with all Manhattan Prep guides, it is written by expert instructors with 99th percentile GMAT scores, so you can be confident that you are learning from those who know what it takes to succeed in the GMAT.
10. Critical Reasoning – Powerscore GMAT Critical Reasoning Bible (2019, 2nd Edition)
RRP £27.80, 422 pages. Authored by David Killoran
Critical Reasoning questions can be particularly tricky if not adequately practiced. This comprehensive guide covers the best strategies to approach each of the different types of questions you will encounter on the test.
It contains a multitude of realistic practice questions, clearly broken down into sections. It guides you through:
The concept of reasoning
The critical reasoning question types
Strategies and answer explanations
Common mistakes made
The majority of reviews online concur that this guide does not require supplementation with any other critical reasoning guide and can hold its own alongside the Official GMAT Guide. It is generally considered to be the best book for critical reasoning preparation.
A potential downside to this guide is that it does not provide any online learning, so if you are after online extras – such as interactive practice tests, question banks and tutorials – this may not be the guide for you.
Final Thoughts
The appropriate study guide for your GMAT preparation will depend on your skill level, your strengths, the score you are aiming for and the amount of time you have left to study before your exam.
It is important to choose a guide that reflects your learning style, as some people will learn better via digital media and others will prefer the classic approach of a textbook. The majority of the options listed here provide both, which often represents good value for money given the extras that are offered online.
Be sensible about your budget and the books that are worth investing in. If you have little time left and know you are weaker in a particular area of the GMAT, it makes sense to purchase a targeted guide to improve your score, rather than a set of books that you may not have time to digest or reap the full benefits of.
It is important to ensure the guides you purchase are at the correct level for you. This will be a personal choice but bear in mind that a guide that is tailored to the correct level of study will help to improve your score, whereas a guide that is ill-matched will under stimulate or overwhelm.
Achieving a high score in an exam like the GMAT is all about preparation through practice and a focused commitment to study. With a proactive approach, any one of the GMAT guides above will help you to improve your test score and achieve the result you require.
---