The 24 Best Universities in the UK
What Is Russell Group?
The 'Russell Group' is the term given to the collection of the most prestigious universities in the UK. It is the British equivalent to the American Ivy League of top-performing higher education institutions.
The universities that qualify as part of the Russell Group are known for their high standards in academia, sports and research. Places at one of the 24 universities included in the Russell Group association are highly sought after and attract the best talent from around the world.
The Russell Group was founded in 1994 and takes its name from the location of its early meetings – the Russell Hotel in Russell Square, London.
In 2007, the group registered as a professional, incorporated organisation.
The Russell Group universities have the ultimate goal of making economic, cultural and social impacts with their work and, to that end, they share common aims:
Carry out world-leading research from the UK
Work to make education accessible to students from varied backgrounds
Reduce the environmental footprint of their establishments and pioneer research into new green technologies
Attract global talent to the UK
Provide a high-quality experience for students
Partner with international institutions to increase global opportunities
It is worth noting that despite the impressive accolades of the Russell Group universities, depending on the course you wish to study, you might be better suited to a different university altogether.
Universities that do not feature in this list are not necessarily lower-performing or less desirable, and they should not be automatically discounted.
Many other university groups serve different functions or bring together institutions based on different criteria.
They include:
MillionPlus – A group of UK universities that declare themselves the voice of 21st Century higher education, sharing best practice and research to improve higher education across the board.

GuildHE – A membership group representing some of the newest universities and university colleges in the UK, including smaller specialist institutions such as music, arts and business schools.

N8 Research Partnership – The N8 Research partnerships brings together the eight universities in the North of England that produce the most research. They are the Universities of Liverpool, Manchester, Sheffield, York, Newcastle, Durham, Lancaster and Leeds. They collaborate, carry out and publish world-leading research.

Alliance Group – The University Alliance brings together over 20 British universities and university colleges that are outside of the Russell Group. They include Coventry University, Liverpool John Moores University and Oxford Brookes University.

Red Brick Universities – The original nine 'red brick' universities were founded in 19th century England. The term was coined from the red bricks used to build the impressive, imposing structures of the early institutions. Eight of the original nine red brick universities are now also part of the Russell Group.
Each of these groups has its own positive features and offer students a good standard of education. When deciding which university to attend, these groupings can be taken into consideration but should not be the deciding factor.
Who Are the Russel Group Universities?
The Russell Group universities list currently includes the following:
University of Oxford and University of Cambridge (considered the two most prestigious universities in England)
Queen Mary University of London
King's College London
Imperial College London
LSE (London School of Economics & Political Science)
UCL (University College London)
University of Edinburgh
University of Birmingham
University of Bristol
Cardiff University
Durham University
University of Exeter
University of Glasgow
University of Leeds
University of Liverpool
University of Manchester
Newcastle University
University of Nottingham
Queen's University Belfast
University of Sheffield
University of Southampton
University of Warwick
University of York
Each one is explored in more depth below.
Why the Russell Group Universities?
All Russell Group universities strive for academic excellence. They maintain high standards across the board and remain relatively exclusive.
The average Russell Group student has an entry score equivalent to three As and one B in the UK system, which is equal to 38 points or more in the International Baccalaureate, or scores of 5, 5, 5 in AP exams.
As a result of their high standards and commitment to excellence, Russell Group universities award 60% of all doctorates and produce 80% of doctors in the UK.
This performance is partly enabled by the excellent funding the Russell Group universities receive from the UK government's Research Councils and research charities.
Generous funding also means that they can afford to employ more staff, resulting in a high teacher-to-student ratio, which contributes to better outcomes.
Upon graduating from a Russell Group university, simply having its name on your resume puts you at an advantage with employers, who recognize the high standards and excellence associated with these institutions.
Top 24 Universities in the UK – The Russell Group Universities List
Here you can take a closer look at the 24 Russell Group universities:
University of Oxford
As one of the two top Russell Group universities, and the oldest university in the English-speaking world, the University of Oxford is world-renowned for its excellence.
In fact, the Times Higher Education has ranked it first in the world for the past five years running.
Around 45% of Oxford attendees are international students, and it welcomes talent from the US.
As you can imagine, demand for entry is high; it receives, on average, 7 applications for every available place.
Famous alumni include Stephen Hawking, Oscar Wilde and Bill Clinton.
University of Cambridge
As the second-oldest university in the English-speaking world, the University of Cambridge is as equally impressive and renowned as its cousin in Oxford.
Cambridge has a strong history of mathematical and scientific excellence. It welcomes students from around the world into its unique collection of 31 autonomous colleges.
Famous Cambridge alumni include Charles Darwin, Isaac Newton and three of the Signatories of the American Declaration of Independence: Thomas Lynch Jr, Arthur Middleton and Thomas Nelson Jr.
Queen Mary University of London
This university prides itself on an inclusive admissions process and a diverse student body. It operates across five London campuses and has sites in Asia and Europe.
With a strong focus on science, medicine and healthcare, QMUL works closely with the NHS and global pharmaceutical companies to undertake pioneering research.
It has produced an impressive nine Nobel Prize winners.
King's College London
Based in the heart of London, King's College is rated among the top 10 universities in the world.
It boasts a distinguished reputation in the humanities, law, social science and health sciences, including medicine, psychiatry, nursing and dentistry.
King's has played instrumental roles in advancing science, such as the discovery of the structure of DNA, and pioneering research that led to the development of radio and radar.
Notable alumni include Thomas Hardy, Desmond Tutu and 'Father of Modern Surgery' Joseph Lister.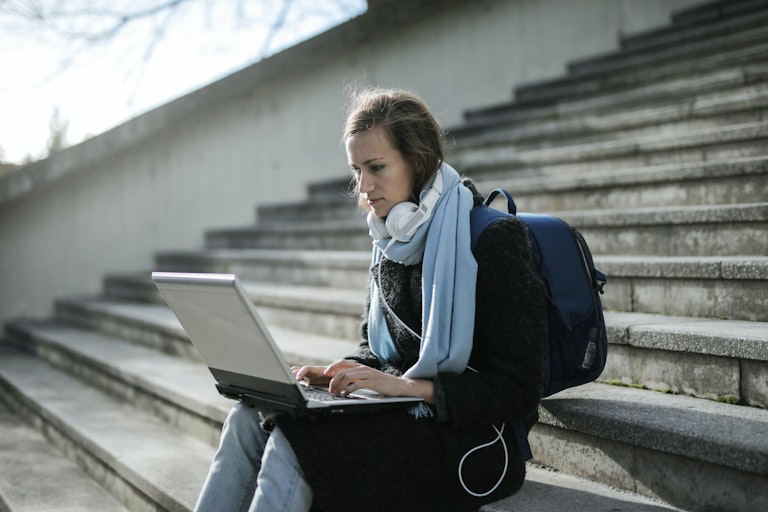 Top 24 Universities in the UK
Imperial College London
Another famous London university is Imperial College London. It focuses on four main disciplines – science, engineering, medicine and business – and has a solid track record in championing female students.
ICL has an international community made up of undergraduates from over 125 countries.
Notable alumni include Alexander Fleming, known for discovering penicillin, and H.G. Wells.
With a keen focus on social science, LSE has a proven track record of excellence.
It was founded in the late 1800s and has grown to a strong 150,000 alumni from 200 countries across the world.
Entry is highly competitive, with over 12 applicants, on average, for every available place.
LSE has impressive alumni, boasting 18 Nobel Prize winners and 37 world leaders among its former staff and student base. 10% of LSE students come from the US.
UCL (University College London)
Although UCL is another Russell Group university based in central London, it has an international mindset, referring to itself as 'London's Global University'.
Founded in 1826, UCL has always had a progressive outlook.
It was the first university in England to welcome students from any religion or social background and to allow women to study in Higher Education.
It focuses on English, law and medicine and leads the way in research.
Famous alumni include Alexander Graham Bell and Ricky Gervais.
University of Edinburgh
The University of Edinburgh was founded in 1583 and is currently ranked as one of the best universities in the world.
It hosts students from over 156 countries who have the pleasure of studying in this beautiful and historic Scottish city.
Famous alumni include Robert Louis Stevenson and J.K. Rowling.
University of Birmingham
Birmingham is a major city in central England and its university was established over a century ago. It is known for innovation and research in the areas of astronomy, science and history.
The University of Birmingham welcomes international students and currently has over 200 US students in attendance.
University of Bristol
Bristol is a vibrant and dynamic city located in the south-west of England.
The University of Bristol is a long-established institution that features in the UK's top 10 university listings.
Competition for admission is high, with, on average, eight applicants per place. It welcomes international students and offers over 200 degree-level courses.
Cardiff University
Cardiff is the capital city of Wales and is in the south of the country. Its university was founded in 1883 and consistently ranks among the top 20 in the UK.
Cardiff University excels in innovation and research and welcomes international students from over 100 countries, including the US.
Durham University
Located in the north-east of England, Durham University is a well-established and highly respected institution.
It prides itself on inspiring its students to be extraordinary and ranks among the top 10 universities in the UK. Over 30% of the student base is from outside of the UK.
University of Exeter
Exeter is a city located on the south coast of England. Its university was founded in the late 1800s as an art school, achieving full recognition in 1955.
It is acknowledged as a leader in research and joined the Russell Group in 2012 as one of the newer member institutions. It has since been named one of the top 10 UK universities.
University of Glasgow
Located in the busy and vibrant Scottish city of Glasgow, this university provides a taste of city life while you study.
It welcomes over 1,000 American students every year and provides a taste of home with American football and acapella clubs.
Glasgow University also has strong links with US colleges and runs a 'Study Abroad' program that allows students to try out student life in Glasgow.
University of Leeds
Leeds is a city in northern England and the 100-acre university campus is a 10-minute walk from the city centre.
The University of Leeds was established in 1904 and now welcomes over 38,000 students, 9,000 of whom are international.
Along with the other Russell Group universities, Leeds has a solid reputation for pioneering research.
University of Liverpool
Founded in 1881, the University of Liverpool produces research that is recognized as world-leading and internationally excellent. Liverpool itself is a bustling city in the north-west of England and the birthplace of The Beatles.
It has had strong ties with the US for many years as a point of access between the UK and the US and both the city and the university welcome US students.
Student life here is focused around the city centre campus and there are over 250 undergraduate degrees to choose from.
University of Manchester
The University of Manchester was founded in 1804 and is a pioneering force in the fields of science, medicine and engineering. It is responsible for such achievements as isolating graphene and splitting the atom.
The University of Manchester is also home to a globally recognized cancer research centre that works with six NHS organizations alongside further charities, scientists, clinicians and pharmaceutical companies to produce ground-breaking treatments and initiatives that save lives globally.
Manchester itself was the world's first modern industrial city and the birthplace of the Industrial Revolution.
The University of Manchester welcomes international students and regularly holds events in the US to meet prospective students.
Newcastle University
Newcastle is a city in the north-east of England. It is known for its welcoming, friendly, safe community.
The university is ideally located: close to the city, beach and countryside.
It offers hundreds of courses and has excellent student support services. It takes international students from over 120 countries and has partnerships with several US colleges.
University of Nottingham
The University of Nottingham was founded in 1881 and has grown into a distinguished and respected institution.
It is known for its award-winning campuses in Britain and abroad and is a welcoming, supportive place for students.
As well as offering high-calibre courses, the University of Nottingham also has a vibrant performing arts scene and strong sporting culture.
Queen's University Belfast
Located in Belfast, Northern Ireland, Queen's University was founded in 1845 and now features as one of the top 200 universities in the world.
It has strong links with the EU and leads international research projects.
Belfast is a safe, modern, affordable city, close to stunning countryside.
University of Sheffield
Founded in 1905, the University of Sheffield is a well-respected institution and carries out valuable research, particularly in the fields of science and health.
It has been repeatedly voted as the number one Russell Group university for student experience, helped by Sheffield being a friendly, welcoming city.
University of Southampton
The University of Southampton is located on the south coast of England and is rated in the top 15 universities in the UK.
It aims to make an impact through research, with recent advances in sustainable power, drone technology and treatments for cancer and Alzheimer's Disease.
It welcomes international students from over 135 countries and has a campus in Malaysia, offering some students the opportunity to study there as part of their course.
University of Warwick
Located in central England near Coventry and founded in 1965, the University of Warwick is a relatively new member of the Russell Group.
It is ranked at number eight of UK universities and has strong links with commerce, linking with over 400 companies across various industries.
University of York
York is a city in the north of England. Established in 1963, York University is another fresh face in the Russell Group of top UK universities.
It focuses on seven areas of research:
Creativity
Culture and communication
The environment
Health and wellbeing
Justice and equality
Risk, evidence and decision making
Technology
The University of York is made up of over 25 departments and offers a broad range of undergraduate and postgraduate courses.
Key Things to Consider When Choosing a Russell Group University
The Russell Group universities are all excellent options for gaining a world-class education at a prestigious establishment. However, the academic aspect is not the only factor in your decision about which university is the right one for you.
You might also want to consider the following:
Which subject you want to study – Different universities specialise in different subject areas and you might find that one Russell Group uni, in particular, stands out in your field.

Entry requirements – Obtaining a place at the top Russell Group universities can be challenging. They demand high-level grades and often ask for extra-curricular achievements besides. If you have an idea of how well you are likely to perform in your exams, you can get a better idea of which universities might be on the table.

Campus or city life – UK universities tend to either have their university buildings and student accommodation located in one enclosed campus or spread around a city. The former often brings a quieter, more student-focused way of life; the latter allows full immersion into city life as you travel around it between your accommodation and your course venues.

Which one feels right to you? – A lot can be said for following your gut feeling about which university will be right for you. Ideally, take the chance to visit the universities you are interested in. It is even better if you can time your visit with their open days. If an in-person visit is not possible, you can take online virtual tours, have a good look around their websites and read up on other students' experiences on places like The Student Room.

Your hobbies and social life – You have to build a life at your chosen university, so you need to think about more than just learning. Choose a university that allows you to continue with your hobbies and interests and has a social scene that you think you will enjoy. Consider both university clubs and social events outside the academic environment.
Final Thoughts
The UK's prestigious Russell Group universities are world-renowned for their excellence in research and education. Some have been around for hundreds of years and have gained a reputation that means simply having their name on your resume means you stand out to employers.
If you decide to attend a Russell Group university, you can almost guarantee a positive academic experience, whichever you choose.
However, also think carefully about the other factors involved in your decision, like the location, social scene and types of courses they offer, to give yourself the best chance of a happy and successful student life.
---