Top 11 CV Writing Services in the UK
All products and services featured are independently selected by WikiJob. When you make a purchase through links on this page, we may earn a commission.
What Is a CV Writing Service?
Your CV, often submitted alongside a cover letter or application form, is central to the first impression an employer gets of your character and abilities.
In a competitive landscape, a well-written and structured CV can help you to secure a spot in the next round of the job application process.
A professional CV writing service can take some of the stress out of job seeking by crafting a strong CV that will ensure you stand out in the recruitment process. A good resume writer should be able to help you tailor your CV to suit the sector and roles for which you will be applying.
CV writing services aim to help their clients secure a greater number of interviews through the high quality of their CVs. Most also offer cover letters and LinkedIn profile makeovers as part of their packages, as it is now just as important to stand out online.
Why Should You Try a CV Writing Service?
If you have been applying to different job roles for a while but are yet to gain any traction or interest in your offering, this may indicate that your CV could do with a revamp.
Employers receive many applications for each vacant role – often in the hundreds – so your CV must be concise and impressive. Poorly written, lengthy CVs are much less likely to catch the eye of recruiters.
If you feel you might be underselling yourself with a stale CV but are unsure where to start with improvements, a CV writing service may be the right choice for you.
If you are not confident in your writing and feel your CV is acting as a barrier to adequately conveying your talents, a CV writer will be able to help you by crafting a document that properly showcases your work history, education and key skills.
CV writing services are also able to produce CVs that perform favourably when scanned by applicant tracking system (ATS) software. They have experience in formatting CVs and including keywords so that the document appeals to this technology.
What Should You Think About When Selecting the Right CV Writing Service for You?
CV writing services vary in terms of pricing, turnaround times, customer service and the overall quality of their product.
When selecting a CV writing service, consider how much you are willing to pay.
CV writing services tend to have different plans to choose from – at different price points – so consider how much you are happy to invest. The cost will vary depending on whether the CV is being written from scratch or has an existing document as a basis.
Look at the turnaround times offered – these may differ depending on the amount paid.
If you need a CV for an upcoming deadline, then the turnaround time may be of great importance to you. Check that the service you select can fulfil your order within the time frame you require.
It is also worth noting the number of edits that the service will offer after they have emailed you the final version of your CV.
Some will allow you to request unlimited further edits, whilst others place a strict time frame or number on the adjustments that can be made.
To ensure you receive the product you want, look for flexibility and company willingness to produce work the customer is happy with.
It is always worth looking at the reviews of the service left online by other customers.
Consider satisfaction in terms of the final product and regarding customer service and the work process. If customer satisfaction appears high across several independent review sites then you will have greater confidence in the quality of the service and product produced.
If samples of the CV writing service's work are available to view online, check out the quality of the writing and whether you are happy with the style.
Although your CV will be tailored to you and your needs and requests, viewing sample work gives an indication of overall quality. If samples are not freely accessible on the service's website, you may be able to request a sample via email.
Top 11 CV Writing Services
James Innes Group CV consultant offers CV writing services, cover letter crafting, application form completion, LinkedIn profile writing and interview coaching services.
The company prides itself on delivering high quality, tailored CVs through a wide array of sector expertise and for an affordable price.
It works across 12 countries, providing knowledge of the best CV structure and style for each of these job markets.
You can be confident when investing your money, as the James Innes Group offers a 100% satisfaction guarantee. This means that the company will work with you to revise your CV until you are happy with the outcome. Unlike some CV writing services, there are no limits to the number of revisions accepted.
There are three main packages on offer:
A CV Writer Bundle, including a CV, LinkedIn profile and cover letter is available for £99.
If you wish to be connected with the most experienced in-house experts, a senior CV Writer bundle will set you back £199.
The star package, though, is the £399 James Innes Premium Bundle, which includes a CV, LinkedIn profile and cover letter, along with a 30-minute chat with James Innes himself.
As a best-selling careers author, access to James' expertise sets the premium James Innes Group's offer apart from those of other CV writing companies.
Visit James Innes Group (AKA The CV Centre)
Top CV is one of the most well-known CV writing companies.
It offers three CV writing packages:
A basic £99 Professional Growth package providing just a CV
A £129 Career Evolution package with a CV, cover letter and the option for two revisions
A £219 Premium Plus option providing an additional LinkedIn profile and the services of one of Top CV's executive writers (from the top 10% of their network).
The turnaround time, at 1–2 weeks, is slightly longer than that of other companies on the list, but Top CV is known for producing high-quality products that appeal to CV scanners and hiring managers. Also, consider that this includes time for feedback and revisions.
Customers communicate with their dedicated CV writer via Top CV's secure dashboard. Telephone communication may be available for an extra fee.
Top CV offers a reassuring 60-day guarantee – if you are not securing double the number of job interviews within 60 days, it will rewrite your CV once more, free of charge.
Note, though, that there are conditions to this guarantee, and it is only applicable to the two most expensive packages.
If you require a niche CV, Top CV can provide CVs specific to sectors such as academia or government.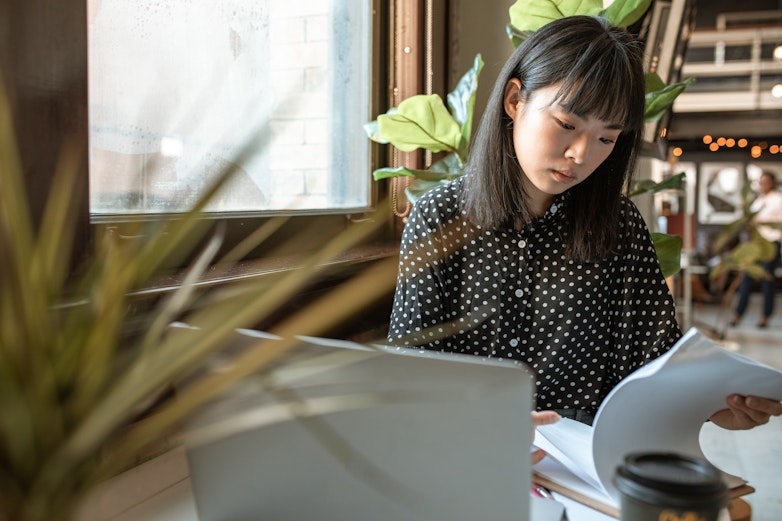 Top 10 CV Writing Services in the UK
Careers Expert has a great CV writing service available in several countries, with great success rates improving the chances of job hunters getting hired in their dream role.
Established in 2011 with offices around the world, this is a top-rated CV service with a 100% satisfaction guarantee from more than 100,000 happy candidates.
Through its premium, bespoke CV writing service, candidates get 3x more interviews, negotiate a 24% salary increase and get hired twice as fast.
The CVs created are suitable for graduate, professionals, management and executive candidates who want to have a professional rewrite of their current resume – or those who might not have one at all.
The CVs are ATS and keyword optimised so that they hit all the right notes in the initial screening and highlight the key skills and competencies that are mentioned in the job description.
They focus on achievements while presenting all the relevant information in a bespoke, modern design.
There are four different levels of CV available, and three packages for each.
You can decide if you want:
A simple CV
A CV with a cover letter
A CV, a cover letter and a rework of a LinkedIn profile
Graduate-level CVs are aimed at those who have just left education or who have less than two years of work experience.
Professional CVs are for skilled or unskilled candidates who have more than two years of experience.
Managers are considered to be team leaders, as well as mid-level team and department leaders.
Executives include those who are looking for a new C-suite-level role, like directors, VPs, presidents and general managers.
The pricing of the service depends on the level of CV that you need, and payment is taken through a secure server in either one single payment or by spreading the cost in three equal parts.
Prices start at just £99.
Once you have chosen your package and completed the checkout process, you will receive a link to securely upload your current CV.
If you don't have one, there are a few basic questions to be answered on a short form that will take about five minutes.
You will then be assigned a writer who most suits your profession, career level or industry, who will consult with you either over the phone, or through email or live chat to find out about your aspirations and your requirements.
You will receive a first draft within two business days, and there are unlimited revisions until you are completely happy.
The Fuller CV provides professionally written, ATS-optimised CVs with a five-day turnaround time.
Clients are matched to CV writers appropriate for their requirements and industry (depending on the price of package selected). An initial free CV review is available.
The Fuller CV offers cover letter writing and LinkedIn profile optimisation alongside CV writing. It does not use templates but, through consultation with each client, produces bespoke products which highlight individual experience and achievement.
There are several packages available at different price points:
The Career Booster package includes a CV rewrite and is priced at £115
The Professional package costs £185 and includes both a CV and cover letter
The most expensive Executive package is priced at £299 and includes an additional LinkedIn profile and the services of an industry-specific consultant
Note that this means the other packages will not ensure your CV is written by an industry expert.
Free alterations are only available for a maximum of nine days after your new CV is downloaded. For the basic packages, this is reduced to seven days and even down to three days.
These are the shortest amendment periods of all providers we explored. As these basic packages start at £115, they are not cheap and fall short next to other offerings in this list.
It is worth considering this before using The Fuller CV, particularly if having the flexibility to make subsequent revisions (depending on CV performance) in the months to come is important to you.
Career Addict offers ATS friendly CV upgrading. Its packages include a one-to-one consultation about your needs (this information may also be gathered in the form of a questionnaire) and ongoing email support.
In terms of turnaround time, the first draft of your CV will be delivered in 3–7 business days. To ensure you are satisfied with the final product, free unlimited revisions are available for 30 days.
Packages are offered according to career level:
Early Career (less than 4 years' experience)
Mid-Career (5–10 years' experience)
Professional (10 plus years' experience)
Executive (for specialist and executive roles)
Prices range from £69.95 for the Early Career package, to £209.95 for the Executive offering.
Additional products such as a cover letter, one-page CV or LinkedIn profile can be flexibly selected as extras for less than £35 each across all packages.
Monster offers a selection of CV and cover letter tips and samples for free but, for those who are seeking a greater level of input, it also provides professional CV writing services.
Monster's services aim to help you secure a greater number of interviews and come with a 60-day 100% satisfaction guarantee on all packages (or a rewrite for free).
If you are seeking only a CV overhaul, it offers a $129 Basic package. The Deluxe $169 package includes a cover letter, whilst the $349 Premier offering also includes a LinkedIn profile makeover.
Note prices are quoted in US dollars.
Turnaround time for the products is decent, with first-draft delivery within five business days (two days for the Premier option).
If you are unsure as to whether your CV needs optimisation or a significant upgrade, Monster also offers a free professional CV assessment to see if your CV passes the 'six-second test' and is likely to capture an employer's attention.
Purple CV's writing services are individually tailored, ATS friendly and available 365 days a year.
Each CV is handled by a specialist writer, with no cookie-cutter templates used.
So you can feel reassured your investment will result in a CV you are proud of, Purple CV offers a satisfaction guarantee with unlimited revisions for 12 months (the joint longest amendments time frame of the CV writing services explored).
The turnaround time is fast, with CVs delivered in two days. Bear in mind, if you have requested a specialist CV, this may be up to five days to ensure the best quality product.
Like many providers, Purple CV delineates packages according to career level. Prices for CV writing range from £25 (for early career) to £175 (for niche professions).
A mid-career CV – for those who have between three and 10 years' experience – is available for only £45.
Bundles with CV, cover letter and LinkedIn profile are also available. The mid-career bundle is an investment of just £85.
CV People prides itself on matching writers with specific industry knowledge to the right clients to produce tailored CVs.
Its products are ATS and keyword optimised, aesthetic and concise – with a 100% satisfaction guarantee.
Packages are split between four career levels:
Prices differ depending on level and range – for a CV and cover letter package – from £139 for graduates to £305 for executives.
For these prices, you will get a two-day turnaround on your first drafts and unlimited document amendments until you are satisfied.
Your dedicated CV writer will be your point of contact, via phone or online chat through your CV People account.
CV People also offers a free initial CV review.
The CV Store provides CV writing and optimisation, along with targeted or speculative cover letters.
Packages are offered according to career level – split into:
Prices start at just under £70 and rise to just under £200 for an Executive CV.
Cover letters are free with any CV package, whilst a LinkedIn profile can be added for £37.99 (note that the Executive package is already inclusive of all extras).
There is also a Career Change package, specifically for professionals seeking a change in career direction.
Out of the other CV writing services explored, only Careers Booster also offers this as an explicit option.
Rapid turnaround times are available for those with tight application deadlines, the quickest fulfilled within 24 hours. The express 12-hour service is a CV revamp, rather than a full rewrite (available for just under £60).
With unlimited adjustments for a year, you can feel confident you will be happy with the result. You will also have the flexibility to update your CV with any new jobs or qualifications for free.
The CV Store also offers the useful ability to upload your CV for a free review. Feedback is usually received within four hours.
Whilst the CV Store's services will be recommended alongside feedback flagging any issues with grammar, structure, layout and content, there is no obligation attached to the service.
Grieves Pryce offers executive CV services for the UK and overseas.
The company is set apart by the fact that all its consultants have worked in the recruitment sector for a minimum of 15 years, so bring established insights into employer preferences to inform CVs.
Further specialist industry knowledge means Grieves Price is a strong choice for high-level, sector-tailored CVs.
Services include writing CVs, LinkedIn profiles and cover letters. Interview coaching is also available.
Grieves Price covers three executive levels of recruitment:
Prices are available through contacting Grieves Price with your requirements. They appear to be salary dependent and begin at £495, ranging up to £5,000.
Visit Grieves Pryce Executive CV Services
Careers Booster assigns clients to experienced writers with knowledge of the relevant industry to produce CVs that will result in more interview invitations.
It also writes cover letters and LinkedIn profiles to improve your chances of creating a strong first impression.
If you have not secured an interview within 30 days of using your new CV, Careers Booster will make any revisions free of charge (note, though, that this is less than the amendments time frame offered by many CV companies in this list). Customer service support is available 24/7.
There are a variety of packages on offer, according to desired product and career level:
The most popular packages are:
The £139 CV, LinkedIn profile and cover letter bundle
The £99 CV and cover letter bundle
The addition of follow-up letters to the latter package for an extra £26
If you have a smaller budget and an existing CV that just needs a few tweaks to become application ready, professional CV editing is available from £59.
Final Thoughts
Creating a strong impression rapidly is key to impressing at the initial application stage for any job.
If your CV is outdated, lack-lustre or simply failing to deliver results, using a CV writing service can be an excellent choice for improvement.
The services seek to ensure that your job application makes it through screening, impresses recruiters and results in more coveted interview invitations.
There are a many CV services out there, targeting different career levels and sectors, so it is possible to find a company and writer to match even the most niche requirements.
When choosing CV services, it is important to remember that the cheaper products will likely mean compromises in quality. As CV writing services either employ or hire professional writers on a freelance basis, the experience and quality of the individual allocated often depends on your price point.
Ensure, though, that you are getting the most for your money.
More expensive packages should include multiple products and a substantial timeframe for requesting any adjustments. These guarantees surrounding amendments are your peace of mind that the final product will reach and exceed your expectations.
---