Plus500 vs eToro: Fees, Pricing, Features & Key Differences Explained
All products and services featured are independently selected by WikiJob. When you register or purchase through links on this page, we may earn a commission.
Should you trade with Plus500 or eToro?
One specializes in CFDs, while the other focuses heavily on social copy trading.
You'll also need to consider things like fee structures, available assets, customer support and ease of use to pick the platform best suited to your needs.
Plus500 and eToro are both online brokers that give traders access to various financial markets and instruments.
In this Plus500 vs eToro comparison, we explore key considerations like fees, ease of use and customer support to help you make an informed choice on which platform might suit you best.
What Is Plus500?
Founded in 2008, Plus500 is a global online brokerage platform operating in multiple regions worldwide, including Europe, Asia, Australia, South Africa and the Middle East.
In the UK, it operates under the subsidiary Plus500UK Ltd., with its head office based in the City of London.
What sets Plus500 apart is its specialization in Contracts for Difference (CFDs).
CFDs are derivative contracts that enable traders to profit from price fluctuations in various markets, such as stocks and commodities, without owning the underlying assets.
This approach offers traders the potential for flexibility and leverage in their trading strategies.
The platform primarily targets retail traders and investors who are looking for a simplified and intuitive trading experience.
CFDs are complex instruments and come with a high risk of losing money rapidly due to leverage. 81% of retail investor accounts lose money when trading CFDs with this provider. You should consider whether you understand how CFDs work and whether you can afford to take the high risk of losing your money.
What Is eToro?
Established in 2007, eToro has a global presence to rival that of Plus500, again with multiple offices throughout Europe, Australia, Asia and the Middle East.
Its UK subsidiary, eToro (UK) Ltd., has its head office in Canary Wharf, London.
eToro's hallmark is social trading, a method that allows users to interact, follow and even replicate the trading strategies of experienced traders.
eToro copy trading fosters a sense of community and knowledge sharing among eToro users, making it an appealing broker to both novice and experienced investors alike.
Don't invest unless you're prepared to lose all the money you invest. This is a high-risk investment and you should not expect to be protected if something goes wrong. Take 2 mins to learn more.
etoro vs Plus500: A Comparison
Below, we look at Plus500 vs eToro in some key areas:
Fees
Ease of use
Available assets
Minimum Deposits
Customer support
Educational resources
Regulation
Online ratings
Plus500. vs eToro: Fees
Both eToro and Plus500 offer competitive pricing structures.
Neither platform charges commissions on trades, which can be an attractive feature for traders. However, there are differences in how they generate revenue.
eToro typically has slightly wider spreads compared to Plus500, which means that you might pay a bit more for each trade on eToro.
In contrast, Plus500 charges overnight financing fees (swap fees) on positions held overnight, which can affect the overall cost of trading.
These overnight funding fees are important to consider for traders who hold positions for extended periods.
Both platforms charge currency conversion fees when trading assets in a currency different from your account's base currency.
They also both have an inactivity fee. This is $10 per month if you don't use your Plus500 login for three consecutive months.
The eToro inactivity fee is also $10 per month but is applied only after 12 months of no login activity.
It's essential to be aware of these inactivity fees if you plan to use the platform infrequently.
Another key distinction is withdrawal fees. Plus500 does not charge any, while eToro, on the other hand, applies a $5 withdrawal fee.
etoro vs. Plus500: Ease of Use
When it comes to ease of use, eToro and Plus500 both offer user-friendly interfaces but with distinct focuses and nuances.
eToro boasts an exceptionally user-friendly platform featuring a visually appealing and intuitive interface that caters to both beginners and experienced traders.
It stands out for its innovative social trading aspect, which allows users to follow, interact with and copy the trades of seasoned investors.
The emphasis on social trading and collaboration makes eToro an excellent choice for traders seeking an engaging and educational trading experience.
On the other hand, Plus500 provides a straightforward and utilitarian platform that prioritizes ease of trading execution.
While it also offers a user-friendly experience, it lacks the social trading features that define eToro.
Plus500's design is more minimalistic and focuses primarily on facilitating efficient order placement and portfolio management.
Plus500 vs eToro: Available Assets
When looking at the assets available, both eToro and Plus500 offer a diverse range of financial instruments catering to a variety of trading preferences.
These cover commodities, Forex, stocks and shares, cryptocurrencies, exchange-traded funds (ETFs) and more.
However, there are notable distinctions in the number and types of assets available on each platform.
Plus500 offers a selection that includes:
Indices (exact number unknown)
Forex (over 60 currency pairs)
Commodities (approximately 20)
Shares (over 1,000)
Options (around 20)
ETFs (approximately 90)
Cryptocurrencies (exact number unknown)
Plus500's asset offerings span various asset classes, making it suitable for traders interested in a broad spectrum of financial markets.
While the exact number of available indices and cryptocurrencies is not specified, the platform provides ample choices for trading in these categories.
eToro, on the other hand, provides a diverse range of assets that include:
Stocks (3,205 individual stocks)
Cryptocurrencies (74)
Commodities (32)
Forex (52)
Indices (20)
ETFs (approximately 420)
eToro offers a substantial selection of individual stocks and all of the best cryptocurrencies to buy.
Notably, eToro allows users to buy and hold actual cryptocurrencies, providing a unique opportunity for long-term cryptocurrency investment in addition to trading CFDs.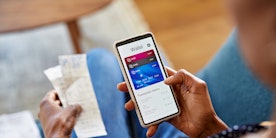 Plus500 vs eToro: Fees, Pricing, Features and Key Differences Explained
Plus500 vs eToro: Minimum Deposits
Both Plus500 and eToro have varying minimum deposit requirements depending on your location and how you choose to deposit funds.
For most funding methods, such as debit or credit cards and electronic wallets, the Plus500 minimum deposit is £100 if you're based in the UK.
However, for bank transfers, a higher minimum deposit of £500 applies.
With eToro, traders in the UK must put down a minimum initial deposit equivalent to $50 USD unless funding via bank transfer, which requires a minimum deposit equivalent to $500.
After your first deposit, there is a minimum deposit amount of only $10.
Plus500 vs eToro: Customer Support
When it comes to customer support, you have various contact options, whether you're using Plus500 or eToro.
eToro's support includes:
Access to a chatbot for quick assistance
Live chat support for real-time communication with customer service representatives
The option to open a ticket in the customer service centre for specific queries or issues
For eToro Club members, the additional option of using WhatsApp for direct contact
eToro's customer support is well-regarded for its responsiveness and helpfulness, making it a suitable choice for traders seeking efficient and effective assistance.
Plus500's support includes:
Live chat for instant contact
Email for inquiries and assistance
WhatsApp for direct communication with their support representatives
However, Plus500's availability of live support may vary depending on your location, potentially limiting this option for some users.
Plus500 vs eToro: Educational Resources
All of the best online brokers look to enhance the trading experience through educational resources and tools.
This is a particularly important feature to look for if you're new to trading.
eToro offers a range of options for you to build on your knowledge and inform your trading strategies:
eToro Academy – A comprehensive educational platform offering a wide array of articles, tutorials and courses to help traders learn about various aspects of trading and investing.
News and analysis – Regularly updated news articles and market analysis to keep traders informed about the latest developments in the financial markets.
eToro Plus – An in-depth analysis service that provides valuable insights and analysis for traders looking to make informed decisions.
Digest and Invest Podcast – An informative podcast series covering various topics related to trading, investing and financial markets.
Meanwhile, Plus500 offers the following educational resources:
+Insights – A platform providing traders with insights and analysis on various financial instruments and market trends.
Plus500 Trading Academy – A resource center that includes educational articles and video tutorials covering essential trading concepts and strategies.
Economic calendar – A calendar that displays upcoming economic events and releases, helping traders stay updated on potential market-moving events.
News and market insights – Regularly updated news and market insights to keep traders informed about current market conditions and developments.
You'll also find both eToro and Plus500 demo accounts are available.
This is particularly valuable as a beginner trader, as it allows you to apply your learning and test trading strategies in a risk-free environment before committing to live trading.
Plus500 vs eToro: Regulation
Regulation is a fundamental consideration when selecting an online broker, as it directly impacts the credibility and security of the platform.
The operation of both eToro and Plus500 is authorized and overseen by multiple regulatory bodies.
eToro Regulation:
CySEC – Cyprus Securities and Exchange Commission
FCA – Financial Conduct Authority (UK)
ASIC – Australian Securities and Investments Commission
FSAS – Seychelles Financial Services Authority
Plus500 Regulation:
FCA – Financial Conduct Authority (UK)
CySEC – Cyprus Securities and Exchange Commission
ASIC – Australian Securities and Investments Commission
FSCA – Financial Sector Conduct Authority (South Africa)
FSAS – Seychelles Financial Services Authority
MAS – Monetary Authority of Singapore
DFSA – Dubai Financial Services Authority
EFSA – Estonian Financial Supervision and Resolution Authority
FMA – Financial Markets Authority (New Zealand)
These regulations ensure a high level of investor protection whether you're using Plus500 or eToro.
Plus500 vs eToro: Online Ratings
Online ratings and reviews for eToro and Plus500 are mixed.
eToro often receives positive feedback for its innovative social trading platform, educational resources, and user-friendly interface.
However, some users have raised concerns about eToro's wider spreads and occasional delays in withdrawal processing.
Plus500 is praised for its straightforward trading platform and ease of use.
Still, it has faced criticism regarding customer service quality, occasional trading restrictions during periods of high market volatility and the complexity of its fee structure.
When considering online ratings, it's essential to weigh both positive and negative feedback and consider how the factors mentioned may align with your own trading priorities.
Plus500 or eToro: Which is Best?
When looking at Plus500 vs. eToro, there is very little distinction between the key features of each platform.
Both are well-regulated, have affordable minimum deposit requirements, and offer a range of educational resources to support your trading journey.
Whilst there is a slight difference between the Plus500 fee structure and eToro UK fees, these differences may well balance each other out depending on your trading style.
In terms of available instruments, both brokers offer a range of options, enabling you to build a diverse investment portfolio.
The primary consideration really is whether you prefer to trade CFDs, allowing you to speculate on price movements rather than investing in actual assets - or whether you want to leverage the experience of others by engaging in social copy trading.
Ultimately, the 'best' platform will vary from trader to trader, making it crucial to evaluate your unique requirements and preferences to make an informed choice.
Frequently Asked Questions
To initiate a withdrawal, log in to your eToro account and navigate to the 'Withdraw Funds' section.
From there, you can specify the amount you wish to withdraw and choose your preferred withdrawal method, such as bank transfer or e-wallet.
Ensure that your account is verified and compliant with eToro's regulatory requirements to avoid any withdrawal complications.
If you have funds in an eToro ISA, it's important to understand that ISAs have specific rules and tax advantages, so consult with eToro or a financial advisor if you plan to withdraw funds from your ISA.
While trading does not guarantee profits, there are practices you can implement to safeguard your investments and enhance their potential.
Conduct thorough research and analysis to make informed trading decisions and develop a well-defined trading plan that includes clear objectives and risk management strategies like stop-loss orders.
Diversify your portfolio across various assets to spread risk and make use of eToro's social trading features to learn from experienced traders.
To trade with eToro, you'll need to create an account and complete the verification process.
Once your account is ready, you can deposit funds and start exploring the platform's wide range of financial instruments.
From there, you can execute trades by selecting the asset you want to trade, specifying the trade size and choosing between buying (going long) or selling (going short).
eToro's user-friendly interface and tools make it easy to analyze markets, track assets, and manage your trades efficiently.
eToro doesn't charge commissions on trades. Instead, it makes its money through spreads - the differences between the buy and sell prices for assets.
These can vary depending on the asset class and market conditions.
UK eToro fees also include currency conversion fees if trading in a different currency and a $5 withdrawal fee.
You'll also be charged $10 per month after 12 consecutive months of inactivity.
Plus500 is an online brokerage platform known for its accessibility and wide range of financial instruments.
It primarily targets retail traders and investors, offering a straightforward interface for trading stocks, commodities, forex, cryptocurrencies and more.
Plus500 specializes in Contracts for Difference (CFDs), which enable traders to speculate on price movements without owning the underlying assets.
To use Plus500, begin by registering for an account, verifying your identity and making the minimum deposit required.
Select the financial instrument you want to trade, then decide on your position and the size or quantity of the CFDs you want to trade.
Confirm your trade by clicking the appropriate button (for example, 'Buy' for a long position or 'Sell' for a short position). This action will open your CFD position.
Once you've placed a trade, you can monitor its real-time performance and decide when to close it to secure profits or limit losses.
To make money on Plus500, you'll need to trade responsibly.
Analyze the markets and assets you intend to trade, use technical and fundamental analysis and implement risk management measures.
You should also stay informed about market news and events that can impact your chosen assets, including economic indicators, geopolitical developments and industry news.
Remember that CFD trading can be highly speculative and volatile, and it's possible to incur losses greater than your initial investment.
It's crucial to approach trading with caution, discipline and a well-thought-out strategy.
Final Thoughts
Both Plus500 and eToro provide distinct approaches to online trading, with Plus500 focusing on CFDs for asset speculation and eToro leading the way in social copy trading.
Ultimately, the choice between the two will depend on your trading goals and preferred strategy, but you should also consider things like the assets you wish to trade, fees and customer support.
Before you make your final decision, it's advisable to open demo accounts on both platforms to experience their features and assess which one aligns better with your trading strategy and needs.
---