The 18 Best Forex Trading Courses
All products and services featured are independently selected by WikiJob. When you make a purchase through links on this page, we may earn a commission.
Learn Forex Trading with Thomas Kralow
If you are thinking of getting involved in forex trading, taking an online course is a great place to start.
Whilst independent research is valuable, an online course allows you to gain a comprehensive introduction to the forex market whilst avoiding some of the costly mistakes beginner traders make.
Forex trading is particularly fast-paced and risky, so it is especially important to have a solid base knowledge before trading with your hard-earned cash.
In forex, traders make money through currency fluctuations. It is crucial to have an operational knowledge of investment strategies and predicting currency trends, as well as a logistical knowledge of brokers and trading platforms, spreads, transaction costs and leverage.
Understanding the risks involved and how to set up a forex risk management strategy – including stop-losses – is also integral to forex success over the long-term.
As an extremely volatile market, without adequate knowledge or training, it is easy to make large losses in forex very quickly.
Online forex courses are delivered in different ways, some as MOOC style courses, some with smaller cohorts and some with accompanying mentorship options.
The content may be wide-ranging to give a general introduction or tailored to focus on a particular technical aspect of forex trading. Prices vary, as does value for money.
It can be difficult to know where to start when looking for a course, particularly if you are very new to the subject area. This article will give a run-through of the 18 best online forex trading courses.
What to Look for in a Good Forex Trading Course
There are a wide variety of online courses available so it is important to review each offering carefully against certain criteria before deciding to invest your time and money.
Below are some of the main aspects to consider:
How Does the Course Deliver the Learning?
We all learn best in different ways, whether this is visually, aurally, through practical experience or with a more theoretical approach.
Some forex courses will deliver content via video and practical demonstrations, some through written explanations or a mixture of practical and theoretical tasks to work through.
Some may also have social/support platforms where students can learn from each other.
The online educational tools on offer will vary according to the course provider. Look for a course which appeals to your learning style.
An engaging course which delivers content in innovative ways will help to keep the learning experience enjoyable and hold your attention.
Who Is Teaching the Course?
If you are investing in an online course, you'll want to know that it's being delivered by a reputable provider and taught by an experienced forex trader with demonstrable success in the forex market.
Credentials are key and should be carefully checked, as should the reliability and quality of the content they are delivering.
Before signing up to any course, ensure the offering is legitimate.
Cross-checking reviews from a variety of websites is a good way to confirm the veracity and quality of a course.
The aesthetics of a course website are often an indicator of the professionalism of the offering – spelling and grammar mistakes, odd formatting, illogical structuring or poor design are all red flags – but it is worth doing some background research on the provider and tutor to ensure you are placing your money and learning experience in reliable hands.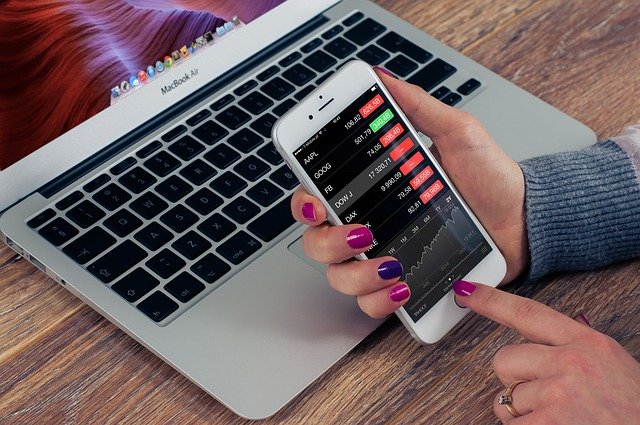 What Content Is Included?
Check the content being offered carefully to see if it suits your needs.
Some courses are tailored to complete beginners, whilst others assume an existing level of forex knowledge.
It is sensible to conduct your research with an idea of the topics you would like to cover, then you can sense-check the course content against your expectations for a forex course.
You might want to focus on strengthening a particular aspect of your trading; if so, look for a course with tailored content.
Another important aspect to check is that the course is up to date. Content should be refreshed regularly to capture new developments and learning.
It is also worth seeing if the content is downloadable so you can learn on the move. If needs be, check that the course materials are optimised for and will open on mobile devices.
The best courses will provide a channel for you to ask questions before purchase. Make sure you ask any questions you have upfront to ensure you are signing up for the experience you expect and investing wisely in your forex future.
What Is the Support Package Like?
The best online courses create a reciprocal and active learning environment.
This is often achieved through chat rooms or support platforms that provide space for students to raise any questions in a safe space. This provides an invaluable opportunity to connect and learn from each other.
Check the access agreement to the course.
The most valuable courses provide access to the course after completion (sometimes lifetime access) so, if you ever need to, you can return and review what you have learned at a later date.
Some courses will also provide access to particular trading simulators or platforms. Look into the access being offered and whether this is in line with your expectations.
The one-on-one time you have with the course tutor will also differ greatly. It is good to know how much of the course will be delivered by the advertised tutor, whether they will be the one marking your tasks/overseeing your progress and how much of an opportunity there will be for interaction and personal feedback.
The Best Forex Trading Courses
To help with your research, below is our list of the 18 best forex trading courses.
Whilst being the product of extensive research, it is recommended that you supplement this guidance with your own research to help you find the best course for your circumstances.
Best for: Personal tuition
Thomas Kralow is a seasoned investor who has made more than $9 million in verified net profits over 7 years, and now offers an intense course in trading that includes video lessons, interactive tasks and a final exam.
Suitable for both beginner and experienced traders, the Complete Program is described as university-grade education in trading, including not only all the technical information you need but also the psychology behind personal barriers and how to overcome them.
A chance to work one-on-one with Thomas Kralow, as well as development of your own personal algorithm alongside what is described as the most extensive trading education available, culminates in a diploma plus lifetime support from the team and other alumni.
It might not be the cheapest option, but learners can choose to be personally guided by Thomas Kralow himself for 60% of the course.
If that is not the course for you, there is also a shortened version, with less focus on the basics, and a beginners course which is a 21-day course aimed at complete beginners who are not sure if trading is the right option for them.
Best for: Beginner to Advanced traders
Price: $997
Ezekiel Chew the founder at Asia Forex Mentor isn't your typical trainer. He is a recognized expert in the finance industry where he is frequently invited to speak at major financial events. His insights into the live market are highly sought after by retail traders.
Ezekiel is considered to be amongst the top traders around who actually care about giving back to the community. He makes six figures a trade in his own trading and, behind the scenes, Ezekiel trains the traders who work in banks, fund management companies and prop trading firms.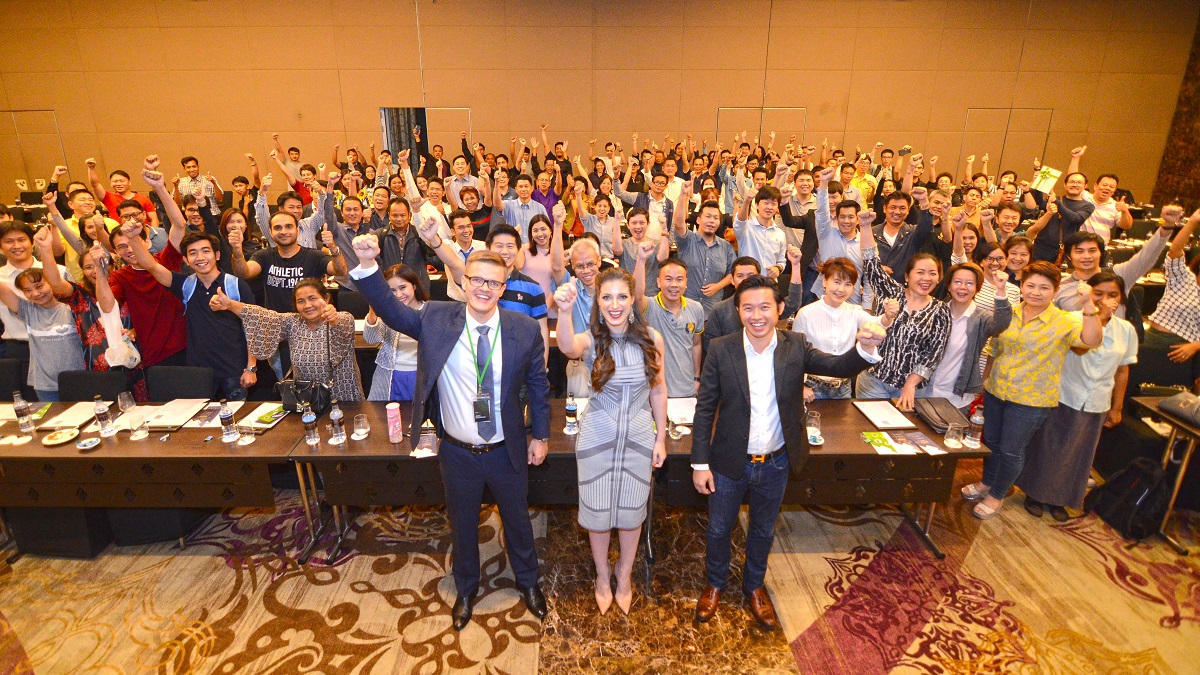 His highly regarded One Core Program teaches you how to trade not only forex but also stocks, commodities, crypto and more. To Ezekiel, it doesn't matter what vehicle it is. It's about trade selection and having various options opens up the best of the best trades.
The One Core Program covers:
The unique way he reads charts with a combination of price action and others.

His 16 high win rate strategies that work on every move the market makes.

The highly popular Road to Millions formula that turned many new traders into full-time traders.

The business behind trading, trade management methods, proprietary point calculation system and many more.
It's no wonder that the One Core Program is considered one of the best trading courses around.
Best for: Multi market overview
The one day eToro Trading School course covers multiple trading areas including forex, cryptocurrency and stocks.
In-person education is delivered by Henry Ward, a professional trader with over 10 years' experience under his belt.
Though the course claims to be suitable for traders of all levels, the content is well suited to beginner traders, or those looking to learn more before dipping their toes into the water.
You'll have an introduction to the financial markets, learn essential key terms and what they represent, and walk through the fundamental principles of trading.
Perhaps the most useful element of the course for beginners is the introduction of trading personalities. This should help you identify what type of trader you are and determine the most appropriate styles to suit.
In addition to the classroom-based course, held in London's Canary Wharf, there's also a library of webinars and podcasts for those interested in distance learning.
67% of retail investor accounts lose money when trading CFDs with this provider. You should consider whether you can afford to take the high risk of losing your money.
Best for: Live Streams, Strategies and Pro Mentorship
ForexSignals.com is one of the oldest and most well-known trading education platforms out there. A serious contender for those searching for a reputable place to learn about forex trading; and its thousands of 5-star reviews confirm this.
Inside its easy-to-use Trading Room, you'll find three professional trading mentors with over 50 years of experience teaching traders of all levels how to read, understand and trade the financial markets.
Membership to the Trading Room starts at just $47 per month and you'll get access to:
5 daily live streams with real-time market commentary
1 on 1s with professional trading mentors
Strategies for you to learn and apply
Trading tools and EA packages
Daily trade ideas and analysis
350+ hours of educational video lessons
24/7 live chat with fellow traders
It's easy to see why 83,000 use ForexSignals.com as the go-to place for education and real-time market opportunities.
Visit ForexSignals.com – Trading Room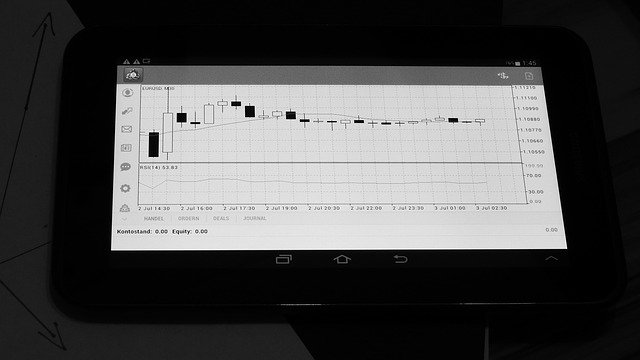 With offices in London, Cyprus, Gibraltar, Belarus and Australia, Capital.com offers traders the opportunity to use award-winning AI technology to gain access to more than 3,800 markets.
The easy-to-use proprietary platform is available on the web, desktop and mobile, and you can trade indices, commodities, cryptocurrencies, shares and currency pairs with the best in technical indicators, charts and multiple order types at your fingertips.
In addition, the AI technology analyses your trading behaviour to help you make more powerful decisions.
Capital.com has no fees for traders – which means that you can deposit, withdraw and trade without commissions or costs. Capital.com make their money for the platform through the spread, which is like many other brokers.
The spread cost is completely transparent, with the costs incorporated into the quote, not as an additional cost.
There are three different accounts available, and the one you choose depends on the minimum deposit, which starts at just $20.
Standard accounts have a minimum deposit of up to $3,000
The Plus account is from $3,001 – $9,999
The Premium account is from $10,000
User experience is the same in all account types, so you will enjoy the same trading no matter what your deposit level.
One of the most impressive parts of the Capital.com offering, especially for beginners, is education. With a custom-built app called Investmate, users can set goals for their learning and the pace at which they want to learn – and have the trading knowledge that they need in their pocket.
30+ courses using varied learning materials are all in the application, to be used as and when they are needed.
You can also find a glossary, guides on different trading instruments and strategies – including how to trade using spread betting and margins.
The Capital.com trading platform is speedy, intuitive and simple, with a smooth interface and great customisation options, and with a demo account and premium research, education and trading experience it is an excellent choice of platform with minimal negatives.
76.72% of retail investor accounts lose money when trading CFDs with this provider. You should consider whether you can afford to take the high risk of losing your money.
Best for: Traders of all abilities looking to improve
Price: Not stated, enquires about the course to be made via an online contact form
The Successful Trader System: Online Forex Course teaches its students how to identify trading opportunities based on price action.
The course includes easy to follow training videos, daily trading suggestions and market analysis, weekly live trading room webinars and access to The Forex Trading Coach membership site.
The course is split into 15 lessons, each an average of 45 minutes in length.
The lesson topics include:
Money Management
An introduction to the Metatrader 4/5 Platform and its indicators
Support and Resistance
Candle Patterns
Trading with Fibonacci
Bollinger Bands
It also provides unlimited follow-on support to help sustain your development.
The Forex Trading Coach was established in 2009, making it one of the longest-running forex courses. The daily trade suggestions the site provides (which you will have access to for 12 months when signing up to this course) have been profitable every year since 2010.
Refreshingly, this course does not pretend that trading is easy or that taking the course is a quick-fix to making a fortune.
Instead, it claims to provide the knowledge and support which, alongside dedication and investment in your personal development, can enable you to become successful in trading forex.
It suggests that learning to trade using the systems taught can take between one and three months, with students taking the time to carefully absorb the knowledge provided by the course and regularly attending The Forex Trading Coach trading room webinars.
To enquire about signing up for the course, complete the contact box on the website.
Best for: Reliable coaching-based training
Established in 2003 by veteran trader Peter Bain, Forex Mentor is based on the forex trading system that he developed and used through his training.
Through the Forex Mentor training, more than 27,000 people have learned to trade successfully and consistently using the Simple 1-2-3 method.
There are two routes that Forex students can take through Forex Mentor. The Coach's Corner is a series of live Forex videos based on Pre-Market Analysis and simple Forex patterns, and some of this content can be accessed for free using the CCStarter pack.
The Simple 1-2-3 (S123) coaching plan teaches a simple three-step system that is unambiguous, logical and objective, working on any trading pairs and based on mathematical waves and Fibonacci models.
The cost of the training is often on offer, and it can be paid in monthly installments or through six-months prepaid.
The Forex Mentor course founder Peter Bain claims that this is the most comprehensive and affordable Forex trading available on the Internet.
HYCM was established in 1972 as a gold and silver trader in Hong Kong, and the HY Markets online trading platform was launched in 2007.
Henyep Investments (UK) is licensed by the FCA, and they provide access to trading services in 140 countries through five offices around the world.
Using HYCM, traders have access to more than 100 trading instruments including forex, CFDs, stocks, commodities and indices on the popular MetaTrader 4 and MetaTrader 5 platforms.
There are three levels of accounts available, each aimed at different types of traders. The Fixed Account offers fixed spreads form 1.8 pips and no commission, while the Classic Account offers variable spreads from 1.2 pips with no commission and offers the use of EAs. These accounts have a minimum deposit of $100.
For those that want the best price on the spread and would rather pay a set commission, the Raw Account offers raw spreads from 0.2 pips, but a $4 per round commission fee. EAs can be used on this account, and the minimum deposit is $200.
HYCM is regulated by both the FCA and CySEC and offers negative balance protection so it is considered a safe platform. Education is provided in the form of a knowledge base, webinars, workshops and seminars, and research for traders is provided with a news feed and an economic calendar.
For those new to forex, there is a free self-paced beginner's course on forex available on HYCM that allows newcomers to get to grips with what trading forex is about.
This self-taught course takes the beginner trader through everything they need to know, with modules about terms and concepts, understanding order types and types of forex trading, as well as tactics and strategies.
Alongside this is educational materials regarding trading strategies and different types of analyses.
There is also a forex eBook available to download.
Best for: Training recommended by professionals.
This training, like many others available online, was created in response to the lack of reliable online training available.
The founder, Marc Walton, began to trade in 2002, but in less than three years he was ready to give up because there were too many unreliable 'mentors' available online.
Walton found a mentor and his trading knowledge expanded enough to successfully trade for a hedge fund as well as run managed accounts for private clients. As he grew, people began asking him for help and advice, and this led directly to the founding of Forex Mentor Pro in 2008.
There are three levels of training options available, and all three offer video training on three powerful trading systems and access to the members-only forum.
Students can pay monthly and receive all the above.
The annual plan offers more of a personal touch through priority support and a 30-minute phone call with a mentor.
For lifetime access, there is a one-time payment and a sixty-minute call with a mentor, as well as twice-yearly reviews of current performance and the creation of a personalized plan.
Best for: New traders
Price: £199
BizInTra's beginner trading course helps new traders enter the forex market. The course teaches trading strategies and background knowledge, effective risk management and technical expertise on how trades are best executed.
The course contains four education training videos to help beginners grasp what trading in the forex market is like. These videos provide learning through live demonstrations.
Ten trading mini-videos are also included. Each focus on different technical topics such as margins, correlations or leverage.
The course also offers access to the BizInTra Internal Traders Network, which provides live Q&As and daily access to professional live traders. It also gives an introduction to getting the best out of BizInTra's live trade review classes, which are held multiple times a week and provide live analysis of the markets.
The course also has some limited sponsored places available. This means that those without the funds to commit to the course have the chance to gain access to the expertise of seasoned traders and build their forex skills.
Best for: Those on a budget
Price: Free
Forex School Online offers an in-depth introduction to forex trading for beginners. The course is structured to deliver content step-by-step in a simple format and easy to digest chunks.
The course is educational but remains light in approach, testing knowledge through quizzes and helping to cement it through downloadable cheat sheets.
The course covers:
What is Forex and How the Markets Operate
How to Calculate Trading Costs Including Commissions and Rollover
Different Types of Market Analysis and How to Use Them
Money Management and How to Calculate Position Sizing and Risk Reward
How to Create Rule Set & High Probability Edge Over Market
The course prides itself on having been updated and expanded over time to include the freshest knowledge for forex beginners.
Best for: Complete beginners on a budget
Price: Free, if you register for an FX Academy online account
FX Academy's introductory course for complete forex beginners teaches the basics of forex, the motivations for choosing to trade in the forex market and the logistics of forex trading.
The course is split into the following six lessons:
What is Forex Trading?
Why Trade Forex?
More Reasons to Trade Forex
Trading Currency Pairs
Market Price Basics
Choosing an Online Broker
Each lesson contains a short, animated tutorial video and a lesson quiz to test your knowledge. There is also a written transcript of the video's text for those who prefer to learn by reading.
The lessons finish with some additional reading on the selected topic.
The FX Academy also offers more advanced courses, with the Introduction to Forex Trading course providing the background knowledge needed to progress to the higher-level courses.
Other more advanced courses on offer include:
Risk Management
Volatility Studies
Fundamental Analysis
Scalping
A range of more technical courses include:
Applying SR and Candlesticks
Support and Resistance Basics
Advanced SR and Trend Lines
Fibonacci Retracement Levels
Moving Average Crossovers and Momentum
Trading with Price Action
The wide range of courses on offer has the potential to greatly supplement and grow your knowledge of operational trading in the forex market.
Best for: Beginner traders
Price: £162 for lifetime access. Payment can also be made in US dollars ($199)
Further notes: Certificate of enrolment provided
This beginner course teaches those new to forex trading how the market works.
It looks at how economic factors impact currency values, how to analyse forex pairs and how to build strategies for long and short-term forex trades.
It also covers topics such as:
Choosing a forex broker
Understanding commissions and fees
Implementing advanced orders
Applying comprehensive risk management strategies
The course is divided into 60 lessons which are delivered through on-demand videos, exercises and interactive content.
Live examples of forex trades allow students to see the principles in action, whilst downloadable worksheets help to structure theoretical learning.
These lessons are split into the following overarching sections:
Getting Started in Forex
Leverage, Margin & Risk Control
Fundamental Market Forces
Safe-Havens, Support and Resistance
Intermarket Analysis
Technical Strategy: Price Patterns
Technical Strategy: Oscillator Divergences
Position Sizing & Money Management
Lifetime access means that all lessons are available to re-watch whenever you need a refresh.
Best for: Developing your skills
Price: Initially free, there may be some paid features later
This Learn to Trade course gives a guide to finding, executing and automating successful trades, provides live currency trading experience, and investigates forex trading strategies. It also prioritises risk management and time efficiency when trading.
It explores four trading strategies which Learn to Trade refer to as the 180 Phase Change, the T Wave, the Forex Inter Bank Radar and the Money Market Breakout.
The course provides one-to-one coaching and has a graduate login area.
It appears that the starting point for this course is to enrol in Learn to Trade's free two-hour workshop via their website.
Pricing information is not forthcoming, but it appears that initial sign up to Learn to Trade's package is free. The Learn Forex Kit is also available free of charge.
More interactive training and mentor support seems to require payment. Ensure you understand all costs up-front before committing to further learning.
Best for: Long-term investment
Price: Payment is taken as membership to the platform and includes the 14-day course. Lifetime access is £800 or can be paid in monthly installments of £97 over 12 months.
Six Figure Capital's Master the Art and Science of Trading 14-day course claims to teach you how to profit from the natural order of financial markets.
It is designed for all experience levels and teaches practical expertise to save beginner/intermediate traders both time and money learning the forex market.
The course content is delivered through 19 videos spread across the two weeks, with a new overarching topic daily. This delivery model aims to hold attention and maintain enthusiasm, without becoming overwhelming.
It features live trading sessions, allowing you to gain real-time forex trading experience.
Access to four bonus modules and extra material such as e-books and spreadsheets is included.
The course offers access to a private Slack community for networking and learning from fellow course mates.
The lifetime membership also gives access to any future updates to the course material and ongoing support.
As a membership platform, Six Figure Capital provides access to a forex trading community and the support that this structure brings.
Best for: Big investors in their forex education
Price: Professional Forex Trader course – $5,500; XLT – Forex Trading course – $9,350 for the first three months and $700/month each month thereafter; or $13,750 for the first three months and the ability to retake the class for life.
Trading Academy offers different forex trading courses depending on your level of expertise.
These are the introductory Professional Forex Trader course, and XLT – Forex Trading, an advanced course to be taken on completion of the first.
The Professional Forex Trader course is designed for traders at all experience levels who are serious about improving their forex performance.
It teaches you about currency pairs, conducting technical analysis so you can track and capitalize on market movements, and helps you to build a personalised trading plan with performance benchmarks.
As the course is split into ten three-hour sessions, the workload is heavy but targeted.
Each session contains two or three interactive lectures and one or two live trading or analysis sub-sessions, depending on the topic.
Class sizes are small, with a maximum of 22 students, which allows the course tutor to provide individual attention to all.
To enrol onto the course, students must first attend a free introductory class. They will then need to complete an Online Student Orientation and a Platform Orientation.
The more advanced XLT – Forex Trading course focuses on how to implement a forex trading strategy, how to recognise market turning points and understanding forex futures.
Best for: Forex beginners looking for a comprehensive start
Price: Usually £44.99 (appears to sometimes be on sale for £19.99)
Further notes: Comes with a 30-day money-back guarantee, certificate of completion included
This forex trading course by Udemy offers beginners the background knowledge they need to start forex trading. It covers the detail of forex basics such as currencies, charts, short-selling and explains forex brokers.
It also provides information on how to stay up to date with economic news via a calendar of economic events.
The course content is split into nine sections:
Forex Basics
Forex Acronyms and Jargon
Forex Analysis
Fundamental Analysis
Technical Analysis
MetaTrader 4
Calculating Risks the SMART Way
Examples Using REAL Money
Bonus Lectures
You can view the titles of the content sub-sections on the website.
In terms of content delivery, this course is heavily delivered via video. The topic sections contain a total of 57 short video lectures, making up 5h 20m in total length. Content is accessible on mobile and TV devices to allow for flexible learning.
The course provides full lifetime access and all additional future lectures and bonuses will be available free of charge to students who have taken the course.
The course appears to have hands-on support, with the tutor available to contact if you are stuck or have any questions.
Due to the breadth of the course, some students feel that some detail is missed (such as in the live trading sessions) but also claim that this was not a major problem overall. Achieving a balanced compromise between content scope and detail is something every online course contends with.
Visit Udemy Forex Trading A-Z™
Best for: Automated trading (those who want to use forex robots)
Price: Usually £44.99 (appears to sometimes be on sale for £18.99)
Further notes: Comes with a 30-day money-back guarantee, certificate of completion included
This course includes a forex robot for you to practice on a demo account and reveals techniques you can apply when using any forex robot.
You will learn how to optimise and perform back and forward tests of forex robots, as well as apply stability criteria.
You will also learn how to comprehensively use MetaTrader 4 (MT4) with topics covering:
The Strategy Tester
MT4 Optimizations
Demo Tests
Importing historical data
The MT4 Genetic Algorithm and 2D-surface
The course is split into six sections:
Introduction
Theory
Preparation
Optimization, Demo and Real Testing
Optimization Tips and Tricks for Success
Course Summary
Again, content sub-sections can be viewed on the website. It consists of 44 bite-sized lectures, making up a total of 5h 19 of learning.
The course comes with full lifetime access and accessibility via mobile and TV devices.
Visit Udemy Forex Robots: Automate Your Trading
Final Thoughts
An online forex trading course is an excellent starting point for boosting your forex knowledge and improving your trading.
Course content is delivered in easy to follow sections arranged in a logical manner and students benefit from the expertise of professional forex traders and access to live trading demonstrations. This saves both time and money when compared to relying on independent forex research.
From our research into forex courses, the most highly reviewed course providers deliver their material through a membership-style platform. This creates a supportive community, delivering regularly updated content and an evolving learning process that ensures you are supported well beyond the length of the original course offer.
Lifetime access to a course is repeatedly found to be particularly valuable as it means you can return to review the material.
Interaction with the course tutor during the course and follow-on support after completion sets courses apart and helps to ensure trading success over the long-term.
Choosing the right forex trading course for you will be a personal choice based on your own criteria and learning preferences.
It is worth remembering that all paid course websites are trying to sell you their particular course, so researching independent reviews and gaining insight into the experience of previous students is invaluable. It is important to make an informed decision on which course to invest your time and money.
Taking an online trading course should only be the beginning of your forex education. To be successful in the market long-term, you should continue to be an active learner, keeping up to date with economic news and developments that may impact and require a refresh of your trading strategies.
WikiJob does not provide tax, investment, or financial services and advice. The information is being presented without consideration of the investment objectives, risk tolerance or financial circumstances of any specific investor and might not be suitable for all investors. Past performance is not indicative of future results. Investing involves risk including the possible loss of principal.
---