The 11 Best Bitcoin Trading Bots 2021
All products and services featured are independently selected by WikiJob. When you register or purchase through links on this page, we may earn a commission.
As the bitcoin market has grown in popularity, so has the use of bitcoin trading bots.
These are software programmes that interact with bitcoin exchanges to analyse trading data and then use this information to place buy or sell orders on behalf of the user.
The bots act on a predetermined and pre-programmed set of rules to monitor activity in the markets.
Bots may come with trading strategies ready installed, but the user can also customise the bot according to their preferences.
There are now many bitcoin trading bots available, some for free and some in exchange for a subscription fee.
In this article, we have brought together 11 of the best bitcoin trading bots.
We also look at some of the advantages and disadvantages of using a bot and explain what to look for when choosing a programme.
Why You Should Consider Using a Bitcoin Trading Bot
The cryptocurrency market is known for being highly volatile. It also never closes.
This can make bitcoin and other cryptocurrencies very profitable when traded wisely but also increases the risk of significant losses.
A bitcoin trading bot can help to mitigate some of these risk factors.
Unlike humans, bots will only make trades based on the data and trends available, so emotions and impulses are eliminated from the decision-making process.
Bots can also operate around the clock, so the user can continue trading even while they are asleep or otherwise occupied.
Trading bots also have the advantage of being able to work faster and more efficiently than a human trading manually.
When specified correctly, they can analyse data and execute trades across multiple exchanges and multiple cryptocurrencies.
What Are the Pros and Cons of Using a Bitcoin Trading Bot?
It is important to remember that a trading bot is not a silver bullet.
The right bot used effectively may help to increase your profits but there are also several drawbacks and risks to consider before deciding to install a bitcoin trading bot.
Pros
They eliminate emotion. Huge price fluctuations in the bitcoin market can lead human traders to make erratic and impulsive trades. Trading bots remove this risk by placing orders only according to the data available and their predetermined set of parameters.

They are highly efficient. While human traders can only study one cryptocurrency market at a time, bots can scan and analyse several simultaneously, spotting opportunities that a trader might otherwise miss.

They are fast. Speed is of the essence in the fast-moving world of cryptocurrency. It can take time for a human to carry out a trade, and all the while the trade may be losing its value. But bots can place orders instantly, taking advantage of opportunities as soon as they arise.

They run around the clock. Even the most dedicated bitcoin trader cannot sit in front of their computer all day and all night. A bot will carry on monitoring the market and making orders in their absence, so they never have to stop trading.
Cons
They need monitoring. You can't just set a bot running and forget about it, you will still need to keep an eye on how it's performing and make adjustments as needed. Also, a bot will not take into account external factors that may affect the market, such as world events or breaking news, so may make poor trades without input from a human trader.

They require some experience and knowledge. Although bots may come pre-set with trading strategies, most perform best when reconfigured to the user's specifications. So the user will need to have an understanding of how the market works and the technical aspects of trading with a bot.

They can present a security risk. Bitcoin trading bots communicate with exchanges through Application Programming Interfaces (APIs), which means two machines are working together without human intervention. The centralized nature of bots and exchanges can make them vulnerable to hackers so you will need to take steps such as keeping your API key secret and switching off automated withdrawals. You should also check the security record for any bot you are considering.
Coinrule - The №1 Bitcoin Trading Bot
Things to Consider When Choosing a Bitcoin Trading Bot
Reliability
One of the key attractions of a bot is its ability to continue trading around the clock.
If your bot keeps going offline or suffers from other glitches, you will miss out on opportunities.
Check its reliability by reading reviews from other users.
Security
As mentioned above, hackers target trading bots and exchanges so it's crucial to ensure that your bot is as secure as possible.
Look for one that has a good track record for security.
Check that the team behind the bot is credible and legitimate and that there is an active community of satisfied users.
Ease of Use
Most users want a bot that will make trading easier for them, so look for one with an intuitive interface that suits your level of expertise.
You should also check the level of customer support, how updates are rolled out and whether bugs are solved in an efficient and timely manner.
It is also important to find a bot that best aligns with your trading strategy and to check how much customisation will be required.
Profitability
A bot is only effective if it is consistently achieving profits for its users.
Before investing in a bot, you should read reviews to assess its success rate.
Price
Some bots are available for free, while others will come with a significant price tag.
Generally speaking, a paid-for bot offers superior features and a higher level of service, but you should weigh up what you are getting for your money and whether it is worth the investment before making a decision.
The 11 Best Bitcoin Trading Bots 2021
Fee: Free with a starter account or from $29.99 per month
With its simple, intuitive design, Coinrule is a good choice for those who are new to bitcoin trading as well as more advanced traders.
Users don't need to know any code to set their trading rules.
Coinrule is web-based and works across several cryptocurrencies as well as supporting some of the most widely-used exchanges, such as BitMex and Coinbase Pro.
Fee: Starting from $19.99 per month
Another cloud-based bot, Cryptohopper is easy to set up and start trading with a range of cryptocurrencies.
One notable feature is the ability to integrate with professional traders and trade in line with their trading signals.
More experienced users can programme the bot according to their own strategy.
Cryptohopper works with most of the popular exchanges.
Fee: $15.99 per month
This is another cloud-based trading bot and a relatively new entrant to the market.
With no limits on the cryptocurrencies you can trade, Zignaly offers a high level of freedom.
Another attractive feature is the ability to follow professional traders and integrate their analysis of market fluctuations.
The bot only supports Binance and KuCoin at present but developers promise that other exchanges will follow soon.
Zignaly prides itself on its transparency and users can easily communicate with the developers, as well as taking advantage of a 30-day free trial.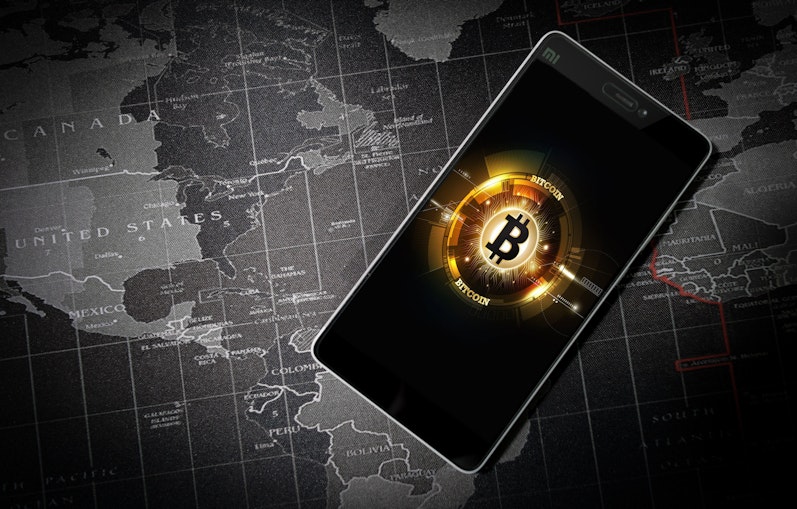 bitcoin trading bots
Fee: A free package offers access to portfolio tracking features. Professional packages start from $13 per month.
Shrimpy was created for traders who can't afford the more expensive bots, so aims to offer a good range of free services.
The main feature is Shrimpy's built-in auto trade algorithm.
Other tools include backtesting to compare your strategy with historical results and social trading, which allows the user to follow and copy other traders on the platform.
The bot supports some of the main exchanges, including Kraken and Binance.
Fee: Starting from $22 per month
This cloud-based bot has an intuitive interface and a wide range of tools.
Its key feature is the ability to backtest strategies on the portfolios of other traders. This allows you to learn from the successes of the best traders on the platform and incorporate their approach into your own strategy.
3Commas works on a range of exchanges, including Bittrex, KuCoin and Binance and can trade multiple cryptocurrencies simultaneously.
Fee: Starting from around 0.073 BTC (bitcoin) for three months
This cloud-based bot offers a marketplace where users can buy and sell trading strategies, along with backtesting tools.
It also provides text and email updates on the market throughout the day and is supported in most of the major exchanges such as Coinbase and Bitstamp.
CryptoTrader works best for users with some knowledge of coding, although less experienced users can access a variety of free or paid for strategies.
Fee: The starting plan is free and is not limited by time. It covers the full range of features Trality provides. Paid plans start from €9.99 per month.
Trality is the platform for anyone to create and invest through automated crypto trading bots. Creators can build the sophisticated bots using two state-of-the-art tools:
Trality Rule Builder – A simple yet powerful drag-and-drop UI to develop trading bots with the help of pre-defined strategies and technical indicators. No programming skills are required to use the Trality Rule Builder, making this tool suitable for both beginners and advanced traders.

Trality Code Editor – A powerful in-browser console to code bots using Python. It includes all necessary libraries and technical indicators needed to craft the perfect algorithm.
The platform is fully cloud-based, meaning that your bots will run 24/7, has a blazing-fast backtesting tool and allows live trading as well as paper trading on the most popular exchanges connected via API.
Fee: Starting at 0.01 BTC for a lifetime licence
Gunbot must be downloaded onto the user's machine and comes with several built-in strategies. These can also be customised according to the user's trading preferences.
Gunbot is known as a highly flexible and efficient trading bot, offering good value for money.
It can be used to trade with a variety of cryptocurrencies and supports most of the large exchanges, including KuCan, Kraken and Bitfinex.
It is relatively complex to use, so is best for those with some experience of trading with bots.
Fee: Starting from 0.073 BTC for three months
Haasbot is run on the cloud so, like other cloud-based bots, can continue operating even when the user's computer is switched off.
It comes with a pre-configured strategy but can also be customised.
One of its key features is the ability to access a number of bots that can trade with different currencies and on different exchanges at the same time.
This bot requires more input from the trader than some of the others on the market so is more suited to those with a good knowledge of the bitcoin market.
Fee: Free
Zenbot is an open-source trading bot, so the code is available for traders to download and modify for free.
As there is no user interface, it does require technical skills, but it provides access to ready-made strategies as well as features such as paper trading – simulated trading which allows users to try out strategies in real-time.
Zenbot can handle high-frequency trading and supports several cryptocurrencies alongside bitcoin.
Fee: Starting from $14/month
TradeSanta is an automated trading platform. Its distinguishable feature is a powerful yet easy to use interface.
Traders can set up bots from templates or from scratch, powering them up with advanced tools such as stop loss or trailing take profit.
TradeSanta incorporates several trading strategies. On top of that, it offers a manual trading terminal, virtual trading bots and a solution to buy or sell big amounts of currency.
TradeSanta supports major exchanges, including Binance, Huobi, Okex and HitBTC.
Frequently Asked Questions
Which trading bot is the best?
There are many different trading bots to choose from. The best trading bot is one that suits your individual preferences and trading style.
When choosing a trading bot, you should consider reviews from other users, security features, customer support, usability, profit-making potential and price.
Highly regarded trading bots include Coinrule, Cryptohopper and Zignaly.
Which is the best automated crypto trading bot?
Before choosing an automated crypto trading bot, you should allow yourself time to research the different options. The best automated crypto trading bot is one that meets your needs and suits your trading style.
When looking at the different options, it is important to consider user reviews, security features, availability of customer support, ease of use, the potential for making a profit and the price, including one-off costs and monthly subscription fees.
3Commas, Shrimpy and CryptoTrader are good options to consider if you want to start using an automated crypto trading bot.
How do I automate bitcoin trading?
To automate bitcoin trading in the volatile cryptocurrency market, you might consider using a bitcoin trading bot. There are many different options available, so it is important to choose a trading bot that suits your trading style.
A bitcoin trading bot works quickly and efficiently around the clock, making trades on your behalf based on the relevant trends and data. Using a bot can also help to reduce the risk of emotional trading.
If you decide to automate bitcoin trading by using a bot, remember that it will need to be monitored. You should also research how to use your chosen bot and minimize any associated security risks.
How do you make a crypto trading bot?
To create a crypto trading bot, you will need a team of experienced coders and traders. Popular programming languages for crypto trading bots include Javascript, Python and Perl.
Make a list of the different exchanges that you want your crypto trading bot to work with, then create accounts on each of the exchanges. Decide on your bot trading strategy and the type of data that you want your bot to work on; for example, past trends or market analysis.
You will need to work closely with a development team to bring your crypto trading bot to life.
Once coding has been completed, you will need to test your bot before using it. This will involve checking the bot works as it should and making sure there are no bugs. Once you are sure that it works, you can fine-tune its performance and optimize the parameters.
Does Coinbase have automated trading?
The basic Coinbase platform does not support an automated trading bot. However, it is possible to automate trading by connecting a third-party trading bot to your Coinbase account with API keys. If you have a Coinbase Pro account, you can use a free Coinbase Pro trading bot with 3Commas or Cryptohopper.
Final Thoughts
A bitcoin trading bot can never completely replace a human trader but, used correctly, it can reduce some of the risks and help you to trade more efficiently and effectively.
With so many bots now available, it is easier than ever to find the tools you need to automate your trading according to your personal preferences and level of experience.
WikiJob does not provide tax, investment, or financial services and advice. The information is being presented without consideration of the investment objectives, risk tolerance, or financial circumstances of any specific investor and might not be suitable for all investors. Past performance is not indicative of future results. Investing involves risk including the possible loss of principal.
---