The Bank of England Graduate Scheme
What Is the Bank of England?
The Bank of England is the central bank of the UK and, while it does not offer consumer banking services, it could be considered the most important financial services company because of the impact it has on both the British economy and the global financial markets.
Originally established in 1694 to be the official bank for the English Government, the Bank of England today is designated with one overarching aim – to provide monetary stability for the UK.
The Bank of England is responsible for printing banknotes and authorizing electronic payments, ensuring that you can pay for things when you need to.
Responsible for regulating and monitoring other financial institutions to reduce risks to the economy, the Bank of England keeps money moving and works to ensure that there are no more financial crises.
By holding all banks to the same standards, not only are individual banks (and the money held in them by customers) safe, but it ensures that people can trust the financial system in general.
All the gold reserves in the UK, and some from other countries too, are under the guardianship of the Bank of England. They are estimated to be worth over £200 billion – the second-largest holding of gold bars in the world, behind the New York Federal Reserve.
The Bank of England is perhaps best known for setting the base interest rate for loans or savings.
This 'Bank Rate' is decided as part of monetary policy for the country and is used by other financial organizations to set the interest rates that they pay for savings and that are charged for loans.
Being part of an internationally recognized financial institution – one that is the model on which modern central banks are based – is one of the reasons that the Bank of England is a destination for graduates interested in a career that helps make money and other financial institutions work.
What Graduate Opportunities Are Available at the Bank of England?
At the heart of the UK economy, careers with the Bank of England can range from research and data, HR, IT, communications, law and audit.
Early careers are an important part of the employment process at the Bank of England, and school leavers, students, graduates and postgraduate students can take advantage of a range of programs that combine a competitive salary with extensive training and development, including further qualifications.
Every employee gets an opportunity to earn performance awards, a generous non-contributory pension, annual leave, private health care programs and flexible working options.
Early career options include:
Higher Apprenticeships (Level 4)
Degree apprenticeships (Level 5)
Actuarial apprenticeship
Internships (suitable for first-year, penultimate-year, postgraduate and PhD students)
Graduate development
PhD Research Program
The level of the early career program that suits you will depend on where you are in your studies, whether you are a school leaver looking for an alternative to university or have completed studies for a relevant PhD.
What Are the Prerequisites?
To be considered for one of the graduate placements at the Bank of England, there are a few criteria that you must meet.
As a general rule, all graduates must be on track to achieve or have already achieved a 2:1.
For generalist roles, any degree discipline is acceptable, but in some graduate streams there are requirements for a specific type of degree – for example, for a data stream, you would be expected to have achieved a 2:1 in math, engineering or something similar.
You will also have accrued at least 120 UCAS points (based on the 2017 tariff) from three or more A-Levels or equivalent (not including General Studies).
Graduate programs are open to students about to graduate and recent graduates who have less than two years of experience in the workplace.
For all employment streams, the Bank of England is looking for applicants who are motivated – not just to work in finance, but specifically for the central bank of the UK.
Successful applicants must be able to learn quickly, getting stuck in and setting their own targets.
Graduates are expected to show initiative and passion, as well as having the necessary inherent traits and work behaviours that are best suited to the role they have applied for.
All applicants need to go through a rigorous vetting process, which includes identity, credit and criminal record checks, as well as a medical questionnaire and National Security Vetting.
What Are the Bank of England's Core Values?
Candidates who are applying for graduate positions should be able to demonstrate that they share the values of the business – the guiding principles that the bank use in their day-to-day operations that are part of the wider mission for their success.
Bank of England's values are:
Collaborative
Inclusive
Empowering
Decisive
Open
What Are the Graduate Program Streams?
All graduate applicants need to choose a program stream – this is the area of the bank's operations that you want to develop in.
Graduate program streams can be chosen based on your interests and future career aspirations, but there is a handy questionnaire available on the Bank of England career page that can help you hone in on what would suit you best, based on your qualifications, experience and passion.
Graduate programs last for 27 months and all graduates will achieve a Postgraduate Certificate in Central Banking and Financial Regulations from the University of Warwick, as well as other qualifications and business skills related to the area they are working in.
Operations
The operations stream is considered to be the most generalized access point and needs no specific degree to apply.
Operations control the way the bank works on a daily basis, and in this stream, you will be focusing on ensuring that money moves smoothly.
Those in the operations stream will be assigned to one of several business areas, including Markets, Internal Audit or Financial Stability, Security and Risk division.
Economist
The economist stream is suitable for candidates who have a degree in either economics or finance.
Graduates in this stream will be placed either in the Prudential Policy directorate or the Financial Stability, Security and Risk division.
Despite not offering consumer finance or banking services, the brightest economic minds are still important to the central bank.
Risk
Protecting the wider economy from risk needs great analytical skills, and graduates in the risk stream may be placed in the Supervisory Risk Specialists Directorate.
As has been seen in financial crises, risk management is so important, especially when it comes to making sure that banks and other financial institutions are doing what they need to do to protect the economy.
Data
For graduates with a passion for detail, the data stream offers those that have a degree in a quantitative subject like maths or engineering to develop skills in the Data and Statistics division or Finance.
Data and analysis drive decision-making, so understanding all the information that is gathered about local and even global economies and news is essential to protecting the value of the currency.
Technology
This stream will place applicants in a variety of teams, such as systems development or project delivery.
It offers a further qualification of a Level 7 (MSc) Apprenticeship in Digital and Technologies Solutions.
As the Bank of England deals with authorising billions of electronic payments, strong technical knowledge and cutting edge innovation is needed for security and to keep up with developing software like AI.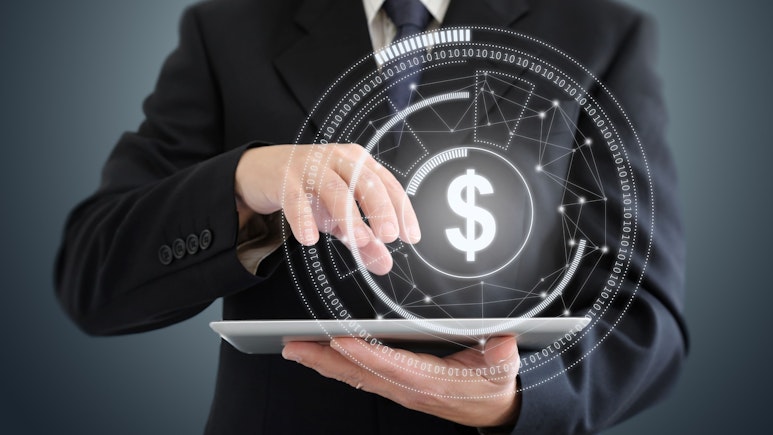 Bank of England Graduate Scheme: What You Need to Know
Supervision
The supervision stream is an important part of the daily business of the Bank of England, and graduates from any degree background that meet the minimum criteria are invited to apply.
You could be placed in many sections – Authorizations, Financial Markets Infrastructure, International Banks Supervision Directorate, Insurance Resolution or to monitor UK Deposit Takers.
Banks and other financial institutions in the UK and worldwide require regulation and supervision to ensure that they are meeting requirements for the economy's safety. In this supervision stream, graduates can get involved in deciding, negotiating and implementing such regulations.
Postgraduate
There is a specific graduate stream for students who are completing (or have recently completed) a master's in either economics or finance.
In this stream, you will be placed in either Monetary Analysis, Financial Stability, Security and Risk or the Prudential Policy directorate.
What this means is that you will get the opportunity to be deeply involved in the business area that you are working in, gaining invaluable experience of how the Bank of England works on a departmental level and learn from experts in the field as you develop new skills while earning.
The Recruitment Process
All early careers, including the Graduate Program Streams, have the same recruitment process, which consists of:
How to Stand Out as an Applicant
The application process for a graduate placement with the Bank of England is rigorous – as a business, it wants to encourage applicants from the best of the best.
There could be potentially thousands of applications from similar educational backgrounds – so you must do everything to ensure that you stand out as an ideal candidate and make the right impression to be taken forward towards your desired career.
To make the best impression when you apply, here are a few tips from successful applicants and from the recruitment team that you can use.
Do Your Research
To be considered as a credible candidate, knowledge about the Bank of England, the wider financial industry and global financial news will be necessary.
Research where the Bank of England is positioned in the industry and what news has come out recently about the company. Then use this information to craft thoughtful answers when quizzed on your motivation for applying.
This research also demonstrates that you are serious about working for the Bank of England and will give you some good ideas for insightful questions to ask during interviews.
According to successful applicants, the recruitment team are looking for candidates who know about the daily business of the Bank of England and can understand the importance of the role they are applying for in keeping the economy safe.
Get The Grades
While a predicted or achieved 2:1 in any degree is a good start for most graduate placements, aim high in your studies.
Hard work and a higher grade are a great way to stand out among the competition, especially if you are taking a relevant degree.
Your time at university can help you get some talking points for your CV in general – taking part in extra-curricular activities is a great way to get experience and examples to use in interviews to demonstrate your aptitude.
Take an Interest in Interest Rates
One of the main functions of the Bank of England is to use data and risk assessments to set the Bank Rate for interest.
Therefore, understanding how this works is a great way to demonstrate how motivated you are and that you have already some knowledge.
Brush up on banking knowledge, learn about regulations that govern banking and you will set yourself ahead of the competition.
Prepare Good Answers
You might not know exactly what you will be asked throughout the application process, but if you can think of some examples where you had to lead a team, work on your initiative, or even deal with something that has gone wrong, you will be more prepared to answer these questions.
These are soft skills that are not usually taught in education, so finding examples of these before you are put on the spot will make you feel more prepared.
When thinking of these answers, you might find it helpful to use the STAR mnemonic (Situation, Task, Action, Response).
Be Enthusiastic
The Bank of England has an important role to play in the stability of the UK (and worldwide economy) – and this means that they are actively looking for applicants who are enthusiastic about a safer economy for all.
Enthusiasm for the business as a whole, and specifically the graduate program stream that you have applied for, is something that previous applicants have said made a difference in their process – so be prepared with a great answer about why you want to work in the career area that you have chosen.
For most applicants, the online assessments can be the first major hurdle in the graduate recruitment process, but there are a few things you can do to ensure success here.
First, understanding the test itself will make a real difference. The Bank of England uses Korn Ferry (also known as TalentQ) to publish the blended assessment that is used.
The Korn Ferry assessment is split into three distinct parts.
In this untimed assessment, you will be presented with several realistic, work-based scenarios and need to choose the best course of action to take based on the given information.
There is often more than one answer that might work, but this is an assessment of your decision making and work behaviour.
This test is also untimed. It is a self-assessment exercise where you will be presented with a number of statements and need to decide how well they describe you.
There are no right or wrong answers in a personality assessment; your answers are compared to an 'ideal candidate' profile based on personality traits, motivators, stressors and behavioural preferences at work.
This is the timed portion of the test. You will have 21 minutes to answer two different types of questions, developed to assess your ability to read, understand, analyze and manipulate information.
In the verbal reasoning test, this information is provided as passages of text, with a statement that you have to decide is 'true', 'false' or 'cannot say'.
In the numerical reasoning section, the information is presented as numerical tables or charts, and some simple calculations need to be completed to find the right answer.
These are not necessarily assessments of your English or maths capabilities, but rather the way you approach problems logically and make decisions based on the given information.
If you are just getting started on your graduate career, you may not have completed tests like these before, so the unfamiliarity can make them more difficult. This makes practice very important.
Practice
Korn Ferry has practice tests available on its website so you can get used to the structure and layout of the assessments and can practice completing some questions to get an idea of how complicated they are or are not.
Take the practice as seriously as you would the real thing – including using a timer where appropriate. Make sure you are somewhere with a good, strong internet connection where you will not be disturbed and turn off all your notifications.
Practice helps you feel more familiar with the test environment and can also help you identify if there are any areas where you might need a little more study.
Final Thoughts
The Bank of England directly produces the country's currency while it looks after the second-largest amount of gold in the world and regulates the economy for the UK and beyond.
Being part of this institution means having an impact on legislation, protecting the finances of businesses and individuals and shaping the future of the economy.
For graduates, a role in this British institution is a way to become part of history – but, to be successful, you need to be focused on the career path you want and to show them that you have your sights set firmly on working with them.
---