Course
overview
Do you have a passion for IT and a desire to embark on a career in tech? Whether you dream of being a data scientist or want to work in IT management – this collection is for you. Learn how to maximise your data using Microsoft, Oracle and Cloud technologies.
Learn how to extract the most from your data and validate your big data skills, with industry-leading courses from Microsoft, Oracle and EMC².
This collection includes everything you receive from:
MTA Database Fundamentals
OCA Database 11g Administrator
OCP Database 11g Administrator
OCA Database 12c Administrator
SAS Certified Base Programmer | SAS 9
Our dedicated Career Services team will provide you with the tools needed for a successful career in tech. Receive expert guidance for your career, learn how to navigate the job market and be equipped with the knowledge and confidence to dive into a role that suits you.
Expand all and read more
Recognition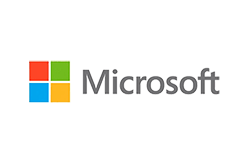 Accredited by Microsoft , Oracle Authorised Training Centre
Awards
Trailblazer Award 2020
Entry
requirements
Find out more about the entry requirements for this course
Course
features
12 months unlimited access
Training aligned with what employers are looking for
Award-winning student support
Career Services – expert career advice exclusive to students
A global community of peers
Ongoing progress reports
Exam booking support
91% pass rate
All UK students receive a TOTUM student discount card
Professional
recognition
MTA Database Fundamentals
Oracle Database 11g
Oracle Database 12c
Testimonials
Alex Thomas

Big Data Collection
Who's it for?
Database Adminsitrators
Database Developers
Data Scientists
Data Analysts
Career services
During your studies, the Career Services team will equip you with the knowledge needed to tackle the complex jobs market and boost your employability.
By the time you've completed your course, you will have the tools and confidence to dive into a role that suits you.
You will receive a dedicated Careers Service eBook, divided into 3 phases. Each phase will give insight into the jobs market with tailored support to guide your job search. You must complete the work included before unlocking the next phase of our Career Services.
About
Learning People
At Learning People, we are tech career experts with a mission to demystify the technology industry.
With ten years of industry experience, we're advocates for career-ready education. We provide industry recognised certifications in cybersecurity, coding, IT and project management, to help advance or start your career in tech.
We're committed to delivering the best possible student experience whilst you're completing your studies. This includes our exclusive Career Services, which will give you all the tools needed to maximise your employment potential.