What Is an Executive MBA?
An Executive Master of Business Administration (EMBA) is a two-year degree program targeted towards business executives with significant managerial and workforce experience.
Often wrongly considered to be a superior form of the Master of Business Administration (MBA), an EMBA actually has many similarities to an MBA program. The differences come in terms of delivery, structure and fees.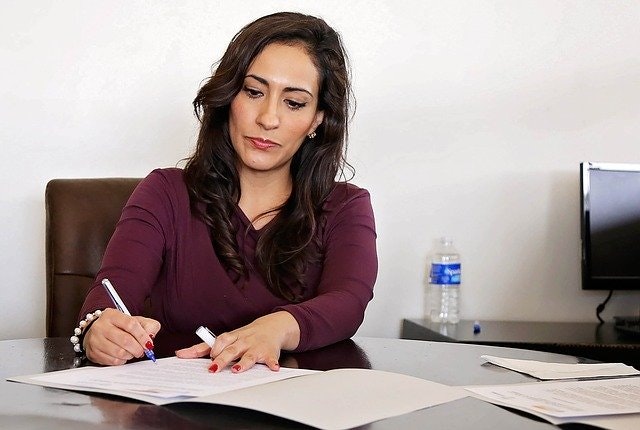 What Is an Executive MBA?
What Is an EMBA?
Structure and Content
As an EMBA is aimed at senior professionals, commonly with an average age of 38, it is designed to be a part-time course taken alongside your salaried job.
The course is delivered in a modular format. Study comprises online modules, with face-to-face classes in the evenings or at weekends.
There are fewer electives and options to specialize than within a full-time MBA course. This is mainly due to the fact an EMBA is already fairly specialized, as it has a strong focus on executive leadership and high-level managerial skills.
EMBA modules are intended to reinforce expertise and fill knowledge gaps. As EMBA candidates are also working, they can apply and test the management techniques and best practice they are learning in a practical environment as they progress through the course, adjusting their day-to-day work practice accordingly.
Core coursework covers a variety of topics, often including:
Strategic management
Finance and accounting
Operations management
Human resources
Marketing
Whilst EMBAs tend to lack the highly specialized pathways a larger MBA program can offer, a degree of specialization may be available. This will vary from institution to institution, so do your research as to what is possible on your program.
Examples of specialized EMBAs include those focused on sustainability or healthcare.
It is common for an EMBA program to have an option to gain some type of international experience; check individual program specifications to see what is on offer.
Assessment for EMBA courses is commonly a combination of examinations plus group and individual assignments.
Sponsorship and Fees
The cost of an EMBA can be up to $200,000, particularly for a coveted spot on a program at a top-ranking school.
The majority of EMBA candidates are sponsored by their employers to complete their degree, which means that they do not have to pay fees and can continue earning a salary. However, funded EMBAs can come with a cost:
Funded EMBA students tend to be limited when choosing where to take their EMBA, as they require an institution close to their employer.

Employers often require an employee to put in a minimum of two years at the company upon the completion of their EMBA; if you leave before this time, you may have to pay back the cost of your course.
If you are hoping to self-fund your EMBA, many schools now offer EMBA scholarships to help with fees and living expenses.
Commitment
An EMBA is fast-paced and aims to be as unobtrusive as possible, to minimize distraction from work and family.
Despite having a degree of flexibility to fit around your job so you can continue earning, an EMBA is still a big commitment that needs careful consideration:
It may disrupt your work and family routines.

You will need to study in the evenings and at weekends.

Depending upon the distance of your university from your home and workplace, you may be committing yourself to a much longer commuting schedule.
Schools often require a letter of support from your employer alongside your application to confirm they approve the time demands the course will require. This is the case whether or not they are sponsoring the place, as undertaking an EMBA will inevitably put an extra strain upon employee time and may prevent candidates from working late nights or taking business trips due to study commitments.
This means that, although an EMBA may result in higher earning potential upon successful completion, balancing the commitment may prevent candidates from making the most of opportunities to lead new accounts or secure new clients at work.
Consider carefully whether you will be able to balance your work, study and family responsibilities.
What Qualifications Do You Need to Take an EMBA?
To be considered for an EMBA program, you must have significant professional experience.
Candidates tend to be senior professionals and universities look for at least five years of managerial experience, which often equates to 10 to 15 years in the workforce. EMBA admissions teams often favor candidates with a varied professional background and a diverse range of work experience to back up their extensive business knowledge.
The EMBA selection process places more emphasis upon experience than tests or exam results, so you will only need to take the GMAT if you do not hold an undergraduate degree in business. Some schools have begun to ask prospective students to take the Executive Assessment, a new entrance exam specifically for the EMBA program.
If you are an international student, you may be required to display your English language proficiency by taking the language proficiency test chosen by your course provider.
How to Apply for an EMBA
Spots on EMBA programs at highly regarded schools are extremely popular and the admissions process is competitive.
To apply, you will need to prepare your official documents such as academic transcripts and proof of identity. You will also be required to present your resume displaying your professional experience.
Ensure your resume is clear, concise and up-to-date to sell your experience and capabilities to the admissions board.
It is also likely that you will be asked to write a professional motivation essay to complement your application. This essay will need to be well written and convey why you want to undertake an EMBA with your chosen university.
You will also require one, if not multiple, letters of recommendation conveying your talent, commitment and drive.
Choosing an EMBA course is often more restrictive than selecting an MBA would be, due to limitations on location and travel distance. Nevertheless, it is important to comprehensively research the options in your area to ensure you are getting the best experience and teaching.
The Economist updates their EMBA course rankings every three years, their latest list being from 2020.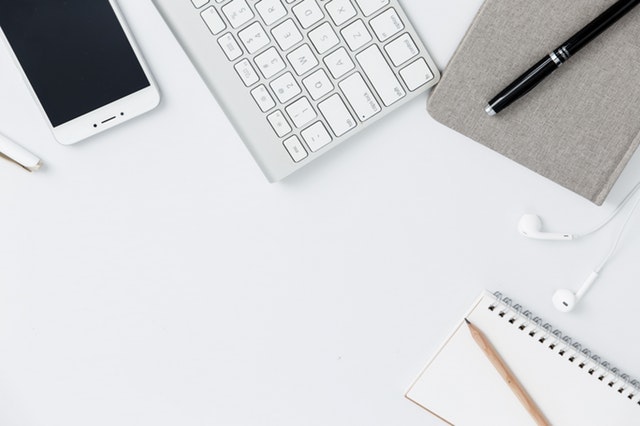 What Is an Executive MBA?
Who Should Consider an EMBA?
EMBA qualifications offer candidates an enhanced skills base to advance their career prospects within their current organizations and beyond. They are well suited to a mid-career business executive who wishes to consolidate their skills and experience to boost their capability, confidence, prospects and earnings.
Whether an EMBA is the right choice for you will depend upon your personal and career goals, needs, existing commitments and lifestyle – both the lifestyle you have and the one you aspire to.
EMBAs can rapidly lead to increased responsibilities and hold the potential to secure promotions. EMBAs are best suited to executives who wish to move up within their current company, rather than elsewhere – as an EMBA is an investment for both employee and employer.

EMBAs are designed to make high-level employees more efficient and effective leaders. If your employer has offered to sponsor your course, this is a clear sign of their confidence in your potential to advance.

An EMBA is a good choice if you don't want to stop working to undertake study. It allows you to keep your existing job and momentum at your company, so again, is ideal if you are looking to stay on with your employer and advance your career with them.

An EMBA not only gives the prestige of a master's degree but is good for those who are looking to increase their access to professional networks. Upon completion of the course, you will likely also have access to the university's EMBA alumni network. These networks commonly hold events that provide opportunities for building further business relationships outside of your EMBA cohort.
Final Thoughts
EMBA degrees are well suited to mid-career business professionals who are looking to enhance their existing knowledge and career potential. As candidates continue to work full-time during the EMBA course, they can rapidly action the tangible takeaways the program offers.
Common employer sponsorship and the ability to continue earning a salary while completing the course makes an EMBA an attractive and lower-risk study option.
EMBA degrees consolidate previous management experience and offer increased earning potential, but are a significant commitment. Each prospective candidate should carefully judge whether undertaking an EMBA is the correct decision for their career and personal life.
---