EMBA vs MBA: What Are the Key Differences?
It is often incorrectly assumed that an EMBA is a superior form of MBA, but this is not the case.
The two degrees are similar in content, with differences in terms of structure, delivery, cost and entry requirements.
An MBA is:
A full-time university program
Aimed at recent graduates and early career professionals
An immersive graduate school experience and commonly only requires work experience of up to three years
By contrast, an EMBA is:
A part-time program
Aimed at mid-career business executives with significant work and managerial experience
Designed to allow study alongside earning a salary with their current employer
Ideal for professionals who wish to enhance their leadership skills to progress within their company
Both degrees enrich a candidate's business and management skills base, improving their career prospects and earning potential. Which program is the correct choice for you will depend on your personal and career goals, existing commitments and lifestyle.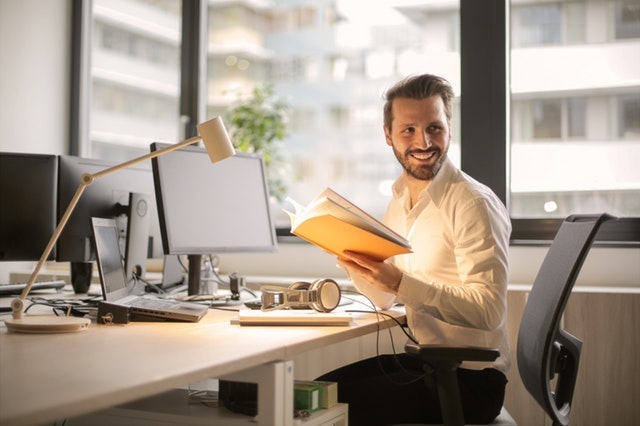 EMBA vs MBA: What Are the Key Differences?
Below we will explore the key differences between MBA and EMBA degrees, to help with the decision between the two programs.
Five Key Differences
1. How You Will Study
MBA
An MBA is a full-time study program, which means candidates will have a full class load spread across the week. It is in a modular format and offers different electives and choices for specialization.
There will be some flexibility to organize your schedule based on the classes you choose to take, but due to the workload, it is extremely difficult to maintain a job outside of an MBA program.
MBA candidates tend to live on or near campus and gain an immersive graduate school experience. This means there are options to socialize with the wider student body and get involved in extracurricular offerings such as university clubs, sports and other student events.
MBAs tend to have a larger cohort than EMBA programs, with the group of students you take your classes with varying from module to module.
In terms of content, MBA programs tend to have a focus on both theoretical and practical knowledge.
EMBA
As a part-time program designed for working professionals, the teaching on an EMBA is made up of online modules and classes during evenings and weekends. It aims to fit around job and family responsibilities, but still requires significant time investment outside of timetabled classes to complete assignments and consolidate knowledge.
An EMBA has more core modules and fewer elective options than an MBA as it has an in-built focus on executive leadership and high-level managerial skills. As EMBAs have smaller student intakes and fewer electives, classes tend to be with the same group of students.
EMBAs comprise more distance and out-of-hours learning than MBAs and, as candidates often have extremely busy work, study and family schedules, EMBAs do not supply the immersive graduate student experience provided by an MBA program.
An EMBA tends to focus on practical knowledge to enhance problem-solving and decision-making skills. As EMBA candidates are still in their senior company roles, they can rapidly apply the knowledge and best practice they gain from the program in their day-to-day work and gain fast benefits.
2. Program Length
The program length differs between MBA and EMBA programs:
An MBA tends to be for a duration of two to three years full-time
An EMBA commonly lasts for one to two years of part-time study
Which course is more intense is up for debate as there are many factors to consider alongside the factor of duration, such as:
Class load
School environment
External commitments
As EMBA programs are shorter, however, they are often found to have a more intensive pace.
For exact course durations and start dates, research the program at your preferred school.
3. Entry Requirements
MBA
Applicants require less experience in the workforce than EMBA applicants. MBA candidates tend to have between three and five years of experience.
Prospective candidates are required to sit the Graduate Management Admission Test (GMAT). A GMAT score of 600 or above is needed; a score of 700 is required for admission to a top school. It is worth noting that GMAT results are valid for five years, so you can take the test and then apply to an MBA program in due course.
Due to the lower workforce experience requirements and nature of the program, the average age of an MBA student tends to be 28 years old.
EMBA
An EMBA is aimed at professionals who are senior in their fields and have a minimum of five years' managerial experience, which usually equates to around 10 to 15 years of experience in the workforce. This means that the average age of an EMBA student is 38 years old to reflect the experience level required.
EMBA admissions prefer candidates to be able to back up their extensive business knowledge with diverse experience from a varied professional background.
The EMBA admissions process places an emphasis on experience rather than test scores or essays, so applicants are not usually required to take the GMAT. An exception to this might be if you did not study business as your undergraduate degree.
Some schools require applicants to sit the Executive Assessment. This recently introduced entrance exam, launched in 2016, is designed specifically for assessing applicants for EMBA programs. Its use varies, so contact individual programs to see if you will need to sit an Executive Assessment as part of your application.
4. Fees
MBA
The cost of taking an MBA is substantial and is, on average, **60,000∗∗.Thisfigurecanbeover100,000 for a place on a program at a top school.
MBAs are self-funded programs but scholarships are available depending on your school and personal circumstances. These are often limited and extremely competitive.
If you do not qualify for a scholarship, an MBA is likely to be a significant financial commitment that should be carefully considered in terms of return on investment.
EMBA
EMBAs tend to be slightly more expensive than MBA programs. The average cost is around **150,000∗∗,whilstthecostofanEMBAatatopschoolcanbeupto200,000.
The difference is, however, that the majority of EMBAs are sponsored by the candidate's employer. This means that students personally pay no tuition fees and can continue to earn a salary while studying.
An EMBA, therefore, puts much less financial strain on candidates – but will put pressure on work commitments, a strain that MBA students often do not have to contend with.
There are ties involved with the employer sponsorship option, however. Employees being sponsored to complete their EMBA are often required to commit to working for their current company for at least two years on completion of their EMBA.
This is to ensure the company gets a return on its investment. This is not usually an issue, as the majority of EMBA candidates wish to take their EMBA to secure increased responsibility and promotion within their current organization.
Self-funded EMBA students are becoming increasingly common. This means that there are now some EMBA scholarships available. If employer sponsorship is not an option for you, it is worth researching whether the schools you are interested in offer scholarships for EMBA programs.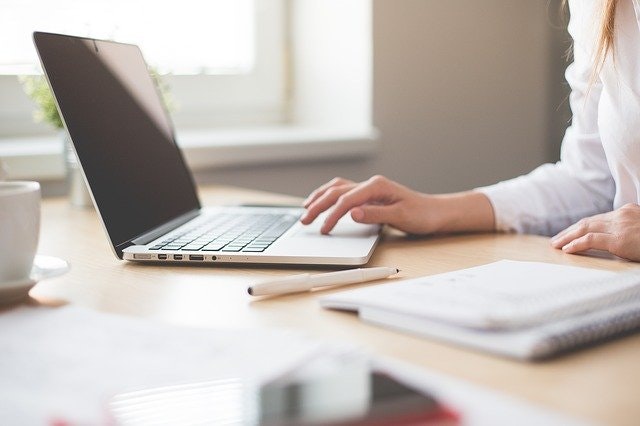 EMBA vs MBA: What Are the Key Differences?
5. Future Prospects
Both the MBA and EMBA are master's degrees in business administration. Previously, it was feared that an EMBA may be viewed as a diluted version of a full-time MBA, but an EMBA is now an established course for boosting the skills of senior executives.
The two courses are tailored towards people at different stages of their professional careers, so prospects and professional arcs following each can differ due to context.
MBAs are intensive, challenging and well-regarded degrees. Completion of an MBA will likely help a graduate to obtain a higher-level job as a business professional, commonly with a higher salary than would be secured without the MBA qualification. This is due to the enhanced business knowledge, practical skills, personal growth and, potentially, the networking opportunities the course will have provided.

Having completed an EMBA, a senior professional will be in a much stronger position to gain a promotion within their existing organization. As EMBAs are commonly company-sponsored, paying for an employee to undertake their EMBA is a sign of company confidence in their ability and potential. This is likely to be capitalized upon and rewarded on completion of the program.

As it displays transferable high-level practical leadership and managerial skills, an EMBA qualification will also be beneficial if an employee seeks to move firms after their two-year sponsorship commitment to their current company lapses.
Final Thoughts
Ultimately, whether an MBA or an EMBA program is right for you will depend on your stage of career and existing commitments.
If you are at the beginning of your professional career, you won't have the necessary managerial and workforce experience to take an EMBA, but you will likely have the ability to commit to an intensive full-time graduate school program. In this case, an MBA will provide you with the same level of education and key business skills that may well springboard your career at an earlier stage.
If you are a senior executive with significant experience and family commitments, then it is likely that a sponsored EMBA degree – which allows you to continue to work whilst enhancing your leadership and managerial skills for the benefit of both yourself and your employer – is the best fit.
The degrees may vary in terms of financial commitment, depending on individual sponsorship and scholarship situations, but both degrees can prove to be a significant undertaking in terms of money, time and effort.
Although this investment is likely to pay off in the long term, it is important to consider whether it is the right choice for you at the current time. If you are not currently in a situation to be able to take an MBA degree, remember an EMBA may well be an option in the future.
---