3M Application Advice, Interview Questions and Answers 2022 Update
What Is 3M?
Based in North Minnesota and established in 1902, 3M is a mining and manufacturing company.
The company started with small-scale mining and eventually grew into a Fortune 500 company using scientific and technological developments to facilitate its growth.
Today, over 60,000 3M products are used in various commercial and private properties across the globe.
3M's areas of expertise are:
Healthcare
Manufacturing
Safety
Automotive
Electronics
Energy
Commercial solutions
Transportation
Consumer
Design and construction
What Job Opportunities Are Available at 3M?
As 3M has corporate operations in 70 countries, sales in 200 and a wide range of expertise, plenty of career opportunities are available.
The four core groups that the careers are housed under are:
Safety and industrial – Focused on serving global electrical, safety and industrial markets. Areas include adhesives and tapes, closure and masking systems, and automotive aftermarkets.

Transportation and electronics – Focused on global transportation and electronic origin equipment. Departments include aerospace and automotive, commercial solutions and advanced materials.

Healthcare – Focused on helping the global healthcare industry. Departments include oral care, food safety, drug delivery systems, and separation and purification sciences.

Consumer – Home improvement, office supplies and stationery, home care and consumer healthcare.
Job roles include:
Marketing and communications
Legal
Supply chain
Research and development
Sourcing and operations
Human resources
Information technology
Finance
Engineering: Corporate
Engineering: Quality and manufacturing
Global Network
The 3M global network includes:
Americas – US, Canada, Brazil, Chile, Columbia, Costa Rica, Dominican Republic, Ecuador, El Salvador, Guatemala, Honduras, Jamaica, Mexico, Nicaragua, Panama, Paraguay, Peru, Puerto Rico, Trinidad and Tobago, Uruguay

Europe – UK, Germany, France, Italy, Spain, Sweden, Switzerland, Belgium, Netherlands, Austria, Bulgaria, Croatia, Czech Republic, Demark, Estonia, Finland, Greece, Hungary, Ireland, Latvia, Lithuania, Norway, Poland, Romania, Russia, Serbia, Slovakia, Slovenia, Turkey, Ukraine

Africa – Egypt, Kenya, Morocco, Nigeria and South Africa

Asia – India, China, Hong Kong, Indonesia, Japan, Malaysia, Pakistan, Singapore, South Korea, Sri Lanka, Taiwan, Thailand, Vietnam

Middle East – Oman, UAE, Kuwait, Qatar

Australia and New Zealand
What Are the Benefits of Working at 3M?
As an employee of 3M, you can expect:
A regular salary and financial incentives that depend on your job role
Free life assurance
Employee discounts
Bike to work scheme
Employee assistance program
Paid time off
3M Application Process
The application process at 3M has four stages:
Online application
Online aptitude tests
Telephone interview
Assessment centre
1. Online Application
Candidates must complete the online application form found on the 3M website. The application form is relatively standard, with a few background and competency-based questions.
2. Online Aptitude Tests
Aptitude tests are an excellent tool for recruiters to narrow the recruitment pool, as only the top scorers are invited to the interview stage.
You can expect to complete these tests several times during the recruitment process to ensure your results are consistent.
The two tests you will need to complete are:
Numerical reasoning – Using the Saville version of the numerical reasoning test, this computer-based test will measure your ability to understand facts and figures given in statistical charts and graphs.

Verbal reasoning – The goal of the verbal reasoning test is to assess your expected work level. 3M only wants the best, so it is essential to perform well on this test.
3. Telephone Interview
The telephone interview will take around 20 to 30 minutes and is generally straightforward.
You should expect questions regarding your CV and application form, as well as your general background.
The interviewer may also ask competency-based questions about your skills and capabilities.
There will also be questions about the company and why you want to work there.
4. Assessment Centre
The final stage of the assessment process is the assessment centre. This may last for up to 24 hours and could be held over two days.
The assessment centre consists of:
Numerical reasoning and verbal reasoning tests
Technical Interview specific to your role
You may also be asked to prepare and give a presentation.
In addition to these activities, there will also be opportunities to meet current trainees and other graduates from the speciality you have applied for.
3M Interview Questions
Below are six different common interview questions that you may be asked during the recruitment process and the best ways to answer them.
Why Do You Want to Work for 3M?
This question is asked in almost every interview. It has two purposes.
The first is to see how well you know the company. Those who have done extensive research will be able to give in-depth and unique answers.
The second is to see if your values and goals align with the company.
When answering this question, think about where you are in your career, what your career goals are and where your values match.
Example One
As a marketing assistant, I have always wanted to design campaigns for a global company such as 3M. The products you create are often life-changing, and it would be an honour to be part of the team that shares them with the world.

A standout campaign for me was [give details about a product launch you loved].

3M also has a commitment to innovation and gender equality, which are two values I treasure most.
Securing sales is so much easier when you are passionate about and believe in a product.

I have always admired 3M and the technology they develop. I believe my passion will be heard by potential clients.

[Insert favorite product] in particular is a favorite of mine, and I imagine it would have been quite rewarding telling people about it, particularly as it [insert problem it solves].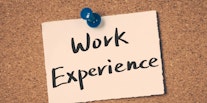 3M Application Advice, Interview Questions and Answers 2022 Update
Tell Me About Your Experience/Background
This question is about getting to know your work experience better and how it relates to the job role.
To effectively answer this question, make a list of the roles and responsibilities listed in the job description and write any occasions you demonstrated them.
Your experience should always demonstrate skills relevant to your new role.
Try to use the exact words and phrases used in the job description to explain your experience.
Example
The job description notes that you will be selling healthcare products. You are expected to achieve your targets, and you will be using a specific type of software.

In my previous role, I was a sales representative for a tech firm – the products were not the same, but the terminology is very similar. I achieved all my targets and on a lot of occasions surpassed expectations.

Partway through my previous job, the company changed to a new software, and my aptitude for new technologies meant I was able to adapt quickly and even help my colleagues.
I believe the best way to cope with adversity and stress is to react to situations rather than let them overwhelm you. This way, I can get a hold of a situation before it runs away from me.

For example, when dealing with a difficult customer, rather than letting their anger take over, I take a few seconds to just breathe and remind myself of the goal of the interaction.

I lower my voice, change my posture to a more open and welcoming stance, and start empathizing with that customer.

By refusing to let myself get flustered, the customer feels they can be less defensive because they are being heard.
I am very aware of the people around me, especially when managing a team, so I can usually sense it if someone is stressed.

In these situations, I try to actively listen to everyone's concerns and ask open-ended questions if I feel someone is particularly suffering.

Once I understand the problem, I can take steps to help with their workload so the stress doesn't escalate.

I believe that, as a manager, the most crucial part of your role is ensuring your team is happy and thriving.
Tell Me About a Time You Dealt With Conflict in the Workplace
This type of behavioral question is asked because it allows the recruiter to see more of your strengths.
Answer this question by using a relevant and successful example of conflict and finish with the outcome and learning points.
Avoid examples where you caused the conflict or placed the blame on someone else.
Example
In my previous role, there was an issue with a colleague.

He started demonstrating disruptive behavior and would very quickly get angry.

I noticed that this behavior came on suddenly and was not typical.

After one particularly challenging morning, I bought him a coffee, sat with him, and asked him if there was anything he wanted to talk about.

At first, he was hesitant, but when I reiterated that I was worried about him and wanted to help, he started to open up. The reason for his outbursts was that he was looking after his mother following an operation, so when he was at work, all he could think about was her safety.

Following that conversation, we spoke to our manager, and he was given a flexible working schedule so he could be home with his mother while she recovered.

Now, I make it part of my practice to buy my colleagues a coffee and ask them if they are ok.
Why Are Diversity and Inclusion Important?
In today's world, diversity and inclusion in the workplace are essential.
When a recruiter asks this question, they want to know that you fully understand what it means to be diverse and inclusive and that you support it.
When answering, briefly explain what each term means to you and why you champion it.
Example
Diversity and inclusivity are important, and essential, to the workplace because they ensure that everyone is included in the decision-making process, that everyone has the same opportunities, that everyone is heard and understood and that everyone is fairly compensated for their work.

To me, diversity means representation across all genders, religions, cultures, backgrounds, traits and experiences. Inclusion is an environment where everyone feels safe and that they belong.

When we engage with those different from ourselves, we learn different perspectives and ultimately become better people with greater empathy.

Additional perspectives also allow us to achieve our goals and create better products.

It is important to me that my colleagues feel safe, accepted and are comfortable expressing their unique opinions and experiences and that those opinions are valued and considered by others.
Tell Me About Your Leadership Style
Not everyone will be asked this question. But those who are expected to manage or lead a team will be asked questions about leadership in some capacity.
With this question, the recruiter is looking for your leadership experience and how you respond and manage people.
The key to answering this question well is to know what type of leader you are and why you believe it is effective.
Example
Looking at how I was in previous roles, I would describe my leadership style as hybrid leaning towards active.

I enjoy being part of a team, and I want my colleagues to feel that they can come to me with anything.

I'm not someone who will delegate a list of tasks and sit back until the deadline. I'm proactive, and I enjoy people succeeding.

I also love extracting potential from my team, especially when they initially thought they couldn't do it.

So while I do take a more coach-like approach and lead by example, I am also able and willing to be firmer when needed, and I have done in the past. If someone is slacking or continuously making mistakes or being disruptive, then I will take the necessary steps to maintain my team's motivation and success.
Tips For Getting Hired at 3M
Tips for the Online Application
Tailor your resume to the job description and use the exact words and phrases they use.
Research the company and role.
Tips for the Online Aptitude Test
Complete as many practice tests as you can, so you become comfortable with the timing and question format.
Develop your mental maths ability.
Read more literature.
Tips for the Telephone Interview
Double-check your research to ensure company information and industry news is up-to-date.
The recruiter can't see you, so have your prepared answers and any additional notes with you.
Answer using the STAR technique – Situation, task, action, result. This will help you give more concise and focused answers.
Have the questions you want to ask the recruiter ready.
Relate all your answers back to the roles and responsibilities in the job description.
Practice interview techniques.
Learn calming techniques.
Tips for the Assessment Centre
Ask the recruiter what you might need to better prepare, such as giving a presentation or doing a role play.
Dress the part and remember your grooming.
Bring additional copies of your resume and work examples (if applicable).
Bring the correct documents, such as your ID.
Pay attention to your body language and non-verbal communication.
After the interview and assessment centre, send follow-up emails thanking the recruiter for their time.
Final Thoughts
Going through any recruitment process is difficult, especially when there are so many stages and multiple aptitude tests.
The best way to ensure success is to be prepared:
Take the time to understand the company and the industry.
Practice interview questions and interview techniques.
Prepare everything, including your assessment centre outfit, way ahead of time.
Learn calming techniques if you suffer from anxiety.
Believe in yourself and your skill set.
---