What Is Private Equity in 2022?
What Is Private Equity?
Private equity is an investment strategy where capital investment is made into private companies – those that are not publicly traded.
Away from the public market, institutional and retail investors can directly invest in both new and mature businesses, giving them funds that can be used for modern technologies, bolster the balance sheet or make acquisitions to expand the business.
This investment is made in exchange for a stake in the business (equity), which in most cases is a majority share.
Private equity portfolios are funded by high-net-worth individuals and businesses, with the minimum amount to join a fund varying from just $250,000 up into the millions. The fund is a pool of money that is invested into several businesses, forming a portfolio of investments.
Private equity funds are like hedge funds in that accredited, high-net-worth investors are invited to pool capital. However, hedge funds specialize in investing in the public market, rather than in private firms.
The private equity fund is usually a limited partnership, made up of limited partners and general partners.
Limited partners own 99% of the shares in the fund with limited liability, while general partners have 1% of the shares with full liability and oversee creating and operating the investment. The general partners in a private equity fund are usually a section of an investment bank or a resolute independent private equity firm.
There are well-known investment banks that have private equity funds, like Goldman Sachs and Citigroup, and there are also independent firms that specialize in private equity, like TPG Capital.
The private equity investment strategy that can be used can be separated into four main types:
Venture Capital – With significant stakes available in a young company or a less mature industry, venture capital funds are aimed at entrepreneurs who are known as 'angel investors'. There are three distinct types of funding in the venture capital space. Seed funds are designed to take an idea from prototype to product; Early Stage is designed to grow a company; Series A is to give a business the capital to compete in a market (or create a new one).

Leveraged Buyouts – This is one of the most popular private equity strategies. A struggling company is bought out by the fund, which assumes control of the company, with the purchase being financed through leveraged debt. The fund managers will take the measures necessary to bring the business back to financial health, whether that is restructuring, slashing employee costs or removing inefficient practices. The idea is for the business to be sold on for a profit once it has bounced back.

Real Estate – This strategy became more popular following the 2008 financial crisis that crashed real estate prices, making investing in property more alluring and a great long-term strategy with a better return on investment (ROI). Private equity firms focus on investing in commercial real estate and through real estate investment trusts (REITs). With real estate investment, there is a higher minimum capital needed and a longer investment window, but the returns can be incredibly high.

Growth Equity – This is a great strategy that offers investors a minority share in an established, growing company. Growth equity allows for more thorough research, including financial history – and in some cases, investors can even try the product or service before they invest so they are more confident about getting a return. To be considered for growth equity investment, businesses should have a robust growth strategy.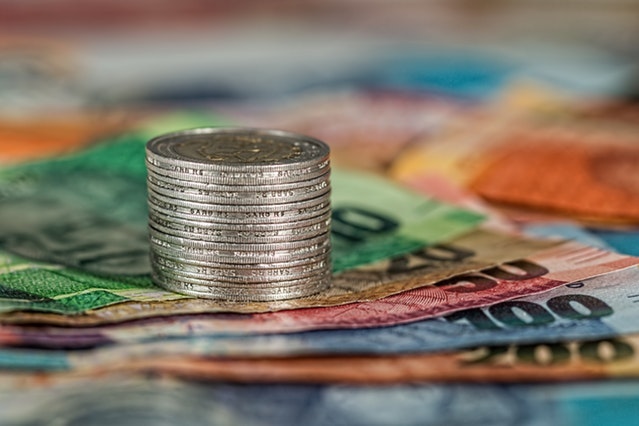 Private Equity
What Do Private Equity Firms Do?
Private Equity firms are companies that work as a general partner in a fund, creating and managing the investments, sourcing leads for further investments and ensuring that businesses in the portfolio are operating as they are meant to.
The role of a private equity firm combines several actions and assumes the responsibility of sourcing investment opportunities, managing the portfolio and ensuring that there is an adequate return on investment for the limited partners.
This means that the private equity firm combines the following roles:
Deal origination – By creating and maintaining quality relationships with investment banks and intermediaries, using internal staff to reach out to company owners to generate leads.
Oversight and Management – Specifically in business growth investments, the private equity firm needs to take ownership of financial planning and strategy to increase efficiency and profit.
The ongoing business relationship between the private equity firm and the companies in the portfolio is a lasting one – with the average investment period somewhere around 4-7 years.
Some of the best-known private equity firms are Blackstone Group, which participated in buyouts of Orangina, Michaels and Hilton International, as well as investing in Madame Tussauds and Legoland in the UK. Additionally, there are other less well-known firms that are still effective, such as Carlyle Group and TPG Capital.
How Do Private Equity Firms Make Money?
Private equity firms make their money through this period in a number of ways.
Transactional Fees
This is a one-time fee charged at the beginning of a deal to bring a firm's investment into the portfolio and is usually somewhere around 1% of the deal amount.
Management Fees
The annual payment of management fees is taken from the fund at an agreed rate, and this is payable whether or not the fund is making money.
This management fee is a reliable and consistent source of funding that supports the 'back-office' work that goes into the day-to-day running of the business, salaries and business operations.
While the rate differs across firms, the usual management fee is about 2% – a significant amount of money in a fund that could be worth billions.
Performance Fees
This is a percentage of the final revenue, once the fund is closed and the investment is returned. The profit here is important, as the usual performance fee is about 20% of the revenue.
This is the bonus to the already high salary that can make a private equity firm millions of dollars, shared between the associates, principals, managing directors and partners. It is the aim of the private equity firm to make as much money for the limited partners (the investors) as possible.
Dividend Recapitalization
Although given a negative reputation from the media as a way for a private equity firm to 'pay themselves,' dividend recapitalization is a way to raise money to distribute to investors during the investment period.
It means adding new debt to a portfolio company, so one must be able to absorb that debt without it causing a problem in the long run.
Key Skills Required for a Career in Private Equity
If you are considering a career in private equity, there are a few key skills that you need to possess to be considered.
Analysis
The team at a private equity firm need to have excellent analysis skills, applicable to subjects from business to financial strategy.
An eye for detail and skills to create spreadsheets, databases and reports are part of these necessary analytical skills.
Financial Modelling
Taking previous performance and using it to forecast future change is an important skill used in private equity firms. A private equity investor needs to be able to produce accurate forecasts.
Financial modelling is something that is usually taught as part of a financial or accounting degree and helps form the basis of the decisions that are made – where to invest and how best to do it.
Soft Skills
So-called soft skills are those intrinsic traits that cannot be taught – and there are certain aptitudes and personality details that make for a successful private equity investor.
Communication – The best investors build quality relationships and networks with business owners, investment banks and their own partners in the fund, through excellent communication and negotiation.
Ambition – There are limited roles in a private equity firm, and for those who want to be involved in this lucrative business ambition is incredibly important. Competition is rife and the role is tough specifically because there is so much money at stake.
Management – Not only must you manage the expectations of the investment group but also your own time and workload; management in finance is extremely important.
What Is It Like to Work at a Private Equity Firm?
Working at a private equity firm can be fast-paced and brutal, but it is a destination career for those who have cut their teeth in the investment banking sphere. There is a good reason the application process for roles in this industry is so cut-throat – and that is because there are so many benefits.
The first benefit is the salary. Starting salaries for associates can be over $100k a year, with top-level Managing Directors and Partners can earn millions including bonuses every year.
The work is interesting and varied, thanks to the different investment opportunities that a fund can get involved in – there are no specific business types that are more acceptable for investment, although some firms do specialize in certain industries.
Career progression is directly linked to performance because the firms tend to be small – so that means the harder you work, the more you will be rewarded.
Another great bonus of working in a private equity firm is that because it tends to be smaller, there is a better working culture and atmosphere – fast-paced and energetic, ambitious and enthusiastic.
Working in private equity rather than for bigger investment banks or other financial institutions usually means better working hours.
Alongside the high salaries – the highest in the finance sector – is the potential bonuses. These could be in the millions depending on the performance of the portfolio. They might take a while to materialize, as the usual investment horizon can be up to ten years, but with a 20% performance bonus and 20% carried interest available when the fund withdraws from the company in the portfolio, the payday can be enormous.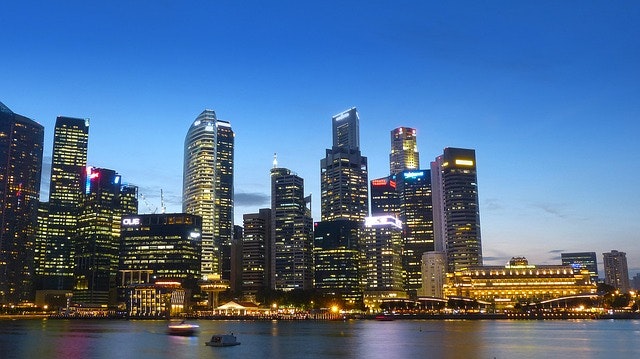 Private Equity
How to Start a Career in Private Equity
If private equity sounds like your dream role, then you are going to need to work hard to get on the right career path.
Private equity firms will rarely hire graduates straight from university – even if they have the right degrees in finance or accounting.
It is more usual that junior associates will be recruited following a couple of years of experience in investment banking or directly headhunted from the top MBA programs in the country instead.
The typical career path is a simple development through the various positions, from Associate to Senior Associate, through to Vice Presidents and Principals, and finally Managing Directors and Partners.
It can take a long time to grow through these positions – you can expect to be waiting for more than 15 years to have enough experience for the more senior roles. This is normal for a business that is built around long-term investment strategies.
Tips for Students
There are several degrees that could help you be successful in the world of private equity – from finance to accounting. However, it is important to think about a broad base of experience and skills in financial modelling, data analysis, business know-how and forecasting.
The acquisition of an MBA is a crucial step in being successful in private equity investing. In some cases, the firm will only look for those that have achieved an MBA, while others will allow Junior Associates to get on-the-job training while working towards an MBA.
As a destination career, it is more likely that you will be accepted for a role in a private equity firm if you have experience in investment banking or elsewhere in the private finance world.
Salary and Typical Career Development
Associates
Junior associates are at the bottom of the ladder and usually spend about five years developing the skills that are needed to progress to become senior associates. In this position, tasks usually involve research, due diligence, report writing and financial modelling.
Senior Associates monitor portfolios, source new leads and take or make important phone calls.
The salary for this position ranges from 115,000–160,000.
Vice-Presidents and Principals
Several separate roles are encompassed in this level of private equity, from supervising the work of associates to assisting the Managing Directors and Partners.
This is where crafting investment strategies and negotiating deals come in, with significant responsibility for managing negotiations, establishing, and maintaining relationships – and this level of involvement means a significantly bigger portion of the profits.
Salaries at this level are usually 150,000–300,000, including bonuses.
Managing Directors and Partners
This is the top level of the business.
The final decision about where and how to invest rests in the responsibility of the partners, while the managing directors are the ones who work to provide direction for the portfolio companies.
There is potential for almost unlimited earnings at this level – upwards of $3 million including profit shares and performance bonuses.
Those that leave private equity firms usually take positions in a portfolio company or go on to run their own private equity firms.
Final Thoughts
Private equity is an alternative investment strategy that helps high-net-worth individuals be part of a find that can help develop and grow businesses. It involves making tough decisions about where and how to invest, learning about how a company is performing, and how a company could perform better.
Working in private equity as an investor is lucrative and a highly sought after role that is most suitable for those ambitious and financially driven individuals that want something more from their financial knowledge.
With very few roles available in private equity firms, competition is fierce for positions, so a proficient level of experience and top qualifications are needed to stand out from the crowd.
---