Master's in Management (MiM): Everything You Need To Know in 2022
What Is a Master's in Management?
The Master's in Management (MiM) is a postgraduate degree common throughout the UK, USA and Europe.
It is similar to an MBA degree and is designed to develop business intelligence and get candidates to the standard demanded by top employers.
After a year of study, students graduate with either a Master of Science (MSc) or a Master of Arts (MA) degree.
Depending on the curriculum and the institution, the Master's in Management can also be referred to as:
MSc Management
MSc International Business
Master in Business and Economics
Master in International Management
Is MSc the Same As an MA?
Traditionally there was a difference between an MSc and an MA.
The MSc was designed for students with economics or business degrees and was more technical or scientific.
MAs were for those with other and often unrelated degrees, and the course program was typically more liberal, with less of a focus on science.
Today that is not the case, and there isn't really a rule for the classifications anymore. Though if you are taking an MSc Management program, be prepared to write a scientific-based dissertation.
Why Take a Master's in Management Course?
The MiM course covers a diverse set of topics that help candidates develop their understanding of business and organizational behavior.
Students will graduate with a strong basis in management and an exceptional understanding of how a business operates.
During your MiM course, you will:
Analyze the latest trends and theories in management
Critically assess how social, political and economic factors impact organizations globally
Develop practical skills in management – learn how to manage people and be an effective leader
In some instances, candidates use an MiM as a precursor to an MBA, with some institutions allowing the MiM to replace the first MBA year.
Reasons why someone will take a Master's in Management are:
It is internationally oriented – Over 85% of MiM courses are taken across Europe by students of all nationalities. The course case studies are typically global and international businesses, with theories being applicable to most markets.

The international partnerships – A large element of business courses is practical experience. As such, the best business schools have partnerships with global brands for you to intern and network with.

Work experience isn't an entry requirement – This means that you can take the course immediately after your undergraduate degree is finished. An MBA applicant needs three to five years of work experience before applying, making the MiM more accessible.

The course content is more varied – To keep up with new trends, MiM courses offer a range of elective modules such as languages, psychology of money, e-commerce and ethics. This allows you to gain knowledge in areas that interest you and may become your speciality.

It gives you a great management skill set – MiM courses focus on leadership and personal development, allowing you to develop a great set of useful skills that will serve you in your personal and professional life.

They are more affordable – Depending on the school you choose and your residency status, MiM courses cost between 2,000and30,000. An MBA will set you back a minimum of $50,000.

It is available to all students – This postgraduate degree does not require you to have a bachelor's in business or economics. All bachelor's degrees are welcome, so long as you pass your GMAT.
Who Would Take a Master's in Management?
MiM applicants are typically graduates with little or no professional experience. They don't have a business-related degree, and the average age is 23.
On the other hand, MBA applicants range from 27 to 32 years and have three to five years of professional experience before applying.
As MBAs are so competitive, business schools favor those applicants with international business experience.
Roles After Graduation
In terms of future prospects, MiM students typically secure roles in management once they have graduated. The nature of that role, however, can vary vastly.
This is a huge positive for MiM graduates. It means that they can either specialize and focus on being a manager in one specific area or develop their skills by moving across different sectors.
Here are a few different sector roles you might want to consider once you have gained your MiM:
General Manager
A general manager oversees operations in a company and is usually in charge of one or more departments. In a small company, they are in charge of the whole organization.
General managers need to ensure that the company is working in unison and goals are being met. This role requires strong leadership skills and the ability to manage a group (or groups) of people.
The role will involve overseeing company finances, making decisions about the daily running of the business and ensuring targets are met.
Academic Management
This role involves research in the theory of management.
In this position, you will evaluate existing management strategies and techniques and develop new ones.
The theories you studied in your MiM were originally devised by someone. As an academic in management, it would now be you creating new theories alongside your peers.
Management Consultancy
Here, your role would be to offer management advice and guidance to organizations.
Using the expertise and skills of its managers, a management consultancy can:
Help clients add value
Maximize growth
Streamline operations
Improve performance
Often, it will be your responsibility to provide support in the form of evaluation to ensure the new strategy and structure you have implemented is effective.
How Does a MiM Differ From an MBA?
The key differences between an MiM and an MBA are:
An MiM degree focuses on the academic discipline of management, while the MBA degree focuses on the academic discipline of business administration. Thus, the MiM focuses on research in a specialized area, while the MBA degree emphasizes strategy.

An MiM is an academic degree with no requirements for previous job experience. The MBA is a professional degree for those with a minimum of two to three years of job experience.

An MiM is theory-oriented and tends to focus on the use of case studies. The MBA degree is more vocational and practice-oriented. This means that the MiM prepares students for entry into academia. In contrast, the MBA prepares them for managerial positions in the industry. In reality, both degrees contain a strong professional focus and are very well suited for students wishing to gain positions in the industry.

The MiM takes a year to complete, whereas the MBA is two years.
Where Can I Study a Master's in Management? A List
The MiM originated in Europe but is now available to study worldwide.
The top 10 business schools for a Master's in Management are:
1. HEC Paris 2. London Business School 3. ESSEC Business School – Paris and Singapore 4. INSEAD, France 5. IE Business School, Madrid 6. Escade Business School, Barcelona 7. Copenhagen Business School – campuses in Copenhagen, London and Milan 8. ESCP Europe – Locations include London, Madrid, Paris and Berlin 9. University of Virginia, Charlottesville 10. Imperial College Business School, London
As you can see, the top-performing schools are in Europe.
For those wanting to study in the US, Michigan Ross, Duke and Boston University all ranked in the top 50.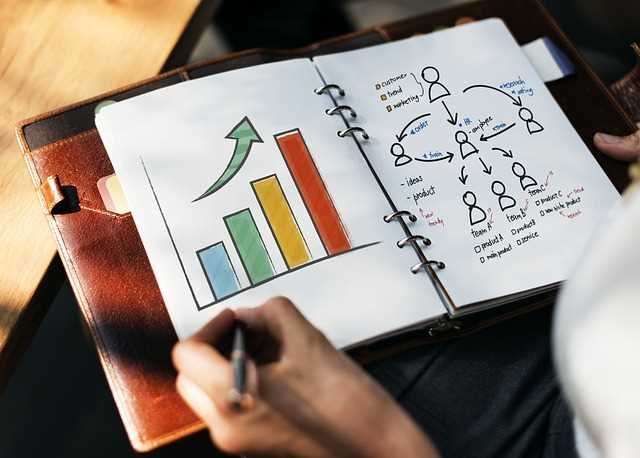 Masters in Management
What Are the Entry Requirements for a MiM?
Most institutions require candidates to have achieved a 2:1 or above/GPA of at least 3.0 at degree level to secure a place on a MiM course.
Many providers also require candidates to have graduated recently – in the last two or three years.
Candidates with non-business-related undergraduate degrees are widely accepted onto MiM courses but, if this is the case, you will need to work harder to prove your understanding of business and your ability to work with numbers.
Some institutions advise that candidates complete the GMAT to have a better chance of securing a place on the course.
The target GMAT score is 640, though some schools may ask for higher or lower.
Often, candidates will be required to submit a CV/resume with two references (academic and/or employer) and provide a personal statement.
If English is not your first language, you will need to take an English proficiency test:
TOEFL guideline score – 95 minimum
PTE guideline score – 64 minimum
IELTS guideline score – 7 minimum
Graduates with a decade or more of experience in the workplace can be accepted onto a MiM course. In these cases, the program is tailored to their expertise and is structured similar to an MBA.
Make sure you check the accreditation of the course.
A mark of quality in the form of certification from AMBA, AACSB or EQUIS is a good place to start.
What Will It Be Like to Study a MiM?
A MiM is usually a one year, full-time course. In some cases, the course can run for two years.
Alternative study structures may also be available, such as part-time or online.
Those with a non-business background will have the opportunity to complete free courses before starting a MiM course.
These courses are designed to help you think more analytically and be ready for the demands of the program.
Students on a Master's in Management course will typically study:
Business ethics
Corporate and business strategy
Engineering management
Entrepreneurship
Finance
Finance management and managerial accounting
Human resources management and organizational behavior
Management theory
Marketing and branding
Marketing or marketing management
Operations management and supply chain management
Personal student dissertation (thesis)
In addition, students can usually pick electives that will support their chosen speciality. Modules may include luxury brand management, psychology of money and consumer behavior.
Some MiM courses require a second language to be learned as part of the program.
There are also travel opportunities with the MiM in the form of research field trips, work placements or exchanges.
Historically, MiMs have been case study-based and focused on theory. However, in recent years, they are becoming much more like MBAs.
Therefore, you might find you are offered practical experience in the form of:
An internship
Guest lecturers from top organizations
Personal Development Program (PDP)
Company-sponsored projects
Although often seen as a lighter version of an MBA, a Master's in Management can be full-on, and you can expect to develop a skill set that includes:
International awareness
Problem-solving
Leadership
Personal development
Time management
Project management
Research
Data interpretation
Master's in Management Application
The Master's in Management application has several elements:
Application essays – You typically need to submit two essays that focus on your goals and motivations. Each school has a different requirement – some may ask for a 1,500-word personal statement, others may have specific questions and a 600-word limit for each. The questions may be along the lines of, 'how will this course help you achieve your goals'?

GMAT/GRE score – Most business schools will ask for a GMAT score, as this test is specifically for business school admissions. However, as this course doesn't require a business background, they may accept GRE scores.

CV or resume

Proof of English proficiency – Some scores are only valid for a short time, so check they are still in date before submitting.

Copy of university transcripts

Application fee

References – Depending on the school, you may have to submit two or three separate references. The school will have a list of acceptable referees. However, they normally include ex-professors/teachers, employers, and a non-family member who knows you well. Referees may have to answer specific questions.
If your application is accepted, you will be invited for an interview with a member of the business school alumni.
Tips for a Successful Master's in Management Application
To ensure your application is successful:
Know Your Career and Academic Goals
This will help you write your application essays, as they generally focus on your motivations.
As MiM places are so competitive, admissions teams want only the best students with the highest chance of success.
They want to know that their students are going to have a positive impact on the world. Having clearly defined career goals and motivations demonstrates resolve and indicates that you will work hard to achieve them.
Have High Scores
Again, only the top performers are likely to be accepted.
Your degree result, GMAT scores and English proficiency scores need to be in the top percentile.
Take Your Time to Practice
The GMAT is not an easy test to sit. Make the time to properly practice and understand the test before taking it. Understand the question format and time limit.
If you can, invest in preparation material. You don't want to have to factor in resits when you have your degree to finish or a job.
Take Your Time With the Essays
Prepare your essays as far in advance as you can and keep working on them until they are perfect.
Before submitting:
Check you have followed the rules – format and word count
Check for spelling, punctuation and grammar
Have someone else read it
Think about the structure and tone of voice
Ensure it isn't predictable or ambiguous
Show your personality – the admissions team read a lot of essays, so it needs to stand out.
Have Strong Letters of Recommendation
Similar to the personal essays, your letters of recommendation need to follow the rules.
Some schools will accept any format, while others may want to know specific things. Ensure you have met the requirements and the word limits.
You should also carefully consider who your referees are. You want them to be people who know and fully support you.
Have Extracurricular Experience
This course doesn't require you to have professional work experience, but demonstrating leadership qualities and business understanding will help you.
Volunteering or leading a club are great ways to boost your resume, knowledge and experience while in university.
Final Thoughts
There are a lot of steps involved when applying for a Master's in Management, but if you succeed, all the work will be worth it.
This course will give you the skills and resources to build a wonderful and successful career.
Before making your submission:
Give yourself enough time to fully prepare for all the sections, especially the GMAT
Take care and attention with your application essays
Consider your references carefully
Show your personality and what makes you special
---