Saxo Bank Review
Founded in 1992, Saxo Bank is a well-established investment service and online trading provider operating on a global scale.
Headquartered in Denmark, it caters to clients around the world through its various subsidiaries, including Saxo Capital Markets UK, Saxo Capital Markets Australia and multiple other subsidiaries across Europe and Asia.
A privately-owned company, Saxo Bank is considered a safe broker, with tier-1 regulation in six jurisdictions, including that authorized by the Financial Conduct Authority (FCA), the Australian Securities and Investments Commission (ASIC) and the Swiss Financial Market Supervisory Authority (FINMA).
In this Saxo Bank review, we will cover its products and services and look at the advantages and disadvantages of its offering; therefore, you can compare it against other online stockbrokers .
Who Is Saxo Bank For?
With an award-winning proprietary platform, an extensive range of financial instruments to trade and competitive pricing, Saxo Bank is widely regarded as a premium broker.
This reputation is reflected not only in its service but also in its accessibility. Minimum deposits for account opening are high, and platform tools and features are designed for advanced-level trading.
With that in mind, Saxo Bank is not an ideal fit if you are new to the financial markets.
However, if you're an experienced trader with the capital to fund an account, Saxo Bank provides access to industry-leading technology, cutting-edge market analysis and a broad range of investment opportunities.
Saxo Bank Products and Services
Saxo Bank's product offering is diverse, and includes both leveraged and investment products.
In the first instance, clients have access to:
180 forex pairs , made up of majors, minors and exotics
Over 9,000 CFDs, including forex, commodities, indices, bonds and single stocks
Options, futures and stocks for all the top commodities to trade
Over 200 futures contracts
Upwards of 1,200 listed options from 23 global exchanges
In terms of investment products, Saxo Bank's portfolio includes:
Over 19,000 stocks and 3,000 exchange-traded funds (ETFs) in both established and emerging markets
Over 5,000 corporate and government bonds
Saxo Bank Platform Features and Tools
When it comes to online trading platforms , Saxo Bank has some impressive technology under its belt.
Its award-winning proprietary platform is available in two variations, a web-based version and as downloadable software for desktop.
SaxoTraderGO
SaxoTraderGO is the broker's web-based platform. It is designed to be both powerful and user-friendly, with an intuitive interface and a range of innovative features.
For order placing, the Trade Ticket function streamlines the process to just a few clicks without losing access to important information.
You can choose from multiple order types, including market, limit, stop, stop limit, trailing stop and OCO (one-cancels-the-other).
Users have access to multiple chart types complemented by over 40 technical indicators, as well as automated trade signals, equity research and sentiment analysis.
You can manage your account and track performance with ease with both current and historical trade data, profit and loss, and returns breakdowns available through your account dashboard.
There is also a section dedicated to research, complete with news, analysis, educational resources and trade ideas.
SaxoTraderGO is available as a mobile version for both iOS and Android. The user experience is pretty much identical to that of the web-based platform, with all the same useful tools and features for trading on the go.
SaxoTraderPRO
SaxoTradetrPro, Saxo Bank's desktop platform, gives you everything the web version does and more.
Users get access to an increased number of drawing tools and technical indicators, and automated trading options with algorithmic orders.
SaxoTraderPRO also supports use across up to six monitors, and additional features such as Level 2 order books and time and sales data are available through subscription.
The desktop version offers far more in terms of customization than its web-based counterpart and is a true trading powerhouse for experienced traders with the knowledge and skill to make use of everything it has to offer.
MetaTrader4
For those who prefer the MetaTrader platform, MT4 is available through Saxo Bank; however, it comes at a cost.
You will need to fund your account with a minimum of £15,000 or $20,000, depending on your country of residence.
In addition, users of MT4 can only trade on the forex market at present, though Saxo Bank is looking to add CFDs on commodities and indices to the MT4 portfolio.
Saxo Bank Account Types
Saxo Bank offers its clients three account tiers: Classic, Platinum and VIP.
The Classic account is the most accessible of the three, with a minimum deposit requirement of $10,000 for most countries, or £500 for UK-based account holders.
This entry-level option comes with average pricing, access to Saxo Bank's powerful trading platforms and customer support accessible 24/5.
To open a Platinum account, you will need to deposit £200,000 or $200,000, depending on your country of residence.
Though this is a steep jump, the Platinum account offers better commissions and tighter spreads, up to 30% lower than those of the Classic account.
Platinum account holders also benefit from priority support in their local language.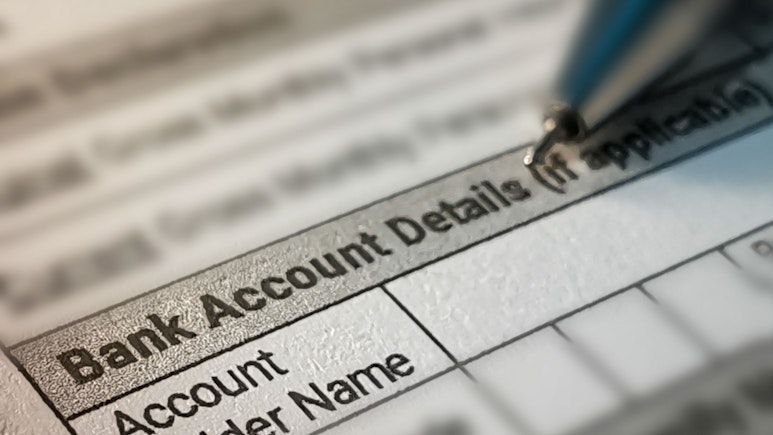 Saxo bank Review
Finally, the exclusive VIP account comes with a hefty £1,000,000 (or $1,000,000) minimum deposit, but also the best prices Saxo Bank has to offer.
Designed for elite investors, VIP account holders receive the support of a personal relationship manager and get one-to-one access to the broker's in-house team of expert strategists, known as SaxoStrats.
It is worth noting in this Saxo Bank review that the broker also operates a loyalty program, allowing clients to upgrade through the account tiers based on trading activity.
Saxo Bank Commissions and Fees
Saxo Bank fees are promoted as 'market leading', though its pricing structure is quite complex and could easily trip up beginner traders.
In general, spreads on forex pairs are on par with average market rates for Classic account holders but become more competitive as you move through the tiers.
For example, spreads on EUR/USD currently stand at 0.8, 0.6 and 0.5 for Classic, Platinum and VIP respectively.
Commissions are only really market-leading for high-volume elite traders. Classic account holders will pay 0.20% on bonds, for example.
Commissions on futures and options are also quite high, averaging around $3 per lot for UK-based clients.
There are also several other fees to take into account, which Saxo Bank refers to as 'general charges'.
These include conversion and holding fees and a $25 platform fee applied every quarter for inactive clients with cash funds in their accounts.
Saxo Bank Research and Education
Content provided by a broker is one of the best ways to learn about trading forex and other financial instruments.
In this case, it is the SaxoStrats referred to earlier in this Saxo Bank review that offers expert analysis and daily commentary on all the major markets, as well as a host of educational resources.
Users will find a range of articles, videos, webinars and podcasts, and short courses on trading all the assets offered by the broker, from beginner to advanced level.
There is also an in-depth market analysis section on the website and a regularly updated news feed.
Advantages of Saxo Bank
Heavily regulated – Regulation is one of the top things to look for when choosing an online broker. It ensures they operate to the highest standards and that your funds are afforded a level of protection. Saxo Bank is regulated not only by the FCA but also by several other authorities across the globe.

Good product portfolio – Saxo Bank has one of the most diverse product portfolios of any online broker, making it a good option for those looking to trade in multiple assets.

Low forex fees – In terms of forex, Saxo Bank fees are competitive, with tight spreads available even with its entry-level Classic account. For those that can afford the higher minimum deposit, it is Platinum and VIP accounts offer some of the lowest forex fees on the market.

No withdrawal fee – You will not be charged to withdraw funds from your Saxo Bank account; however, this only applies if you use its online withdrawal module. If you request a funds withdrawal form, a processing fee will be applied.

Negative balance protection for EU customers – For added peace of mind, Saxo Bank offers negative balance protection, meaning your account will not fall into arrears if the market suddenly moves against you.

Impressive trading platforms – Saxo Bank's trading platforms are among the best on the market, with award-winning features and functionality delivered through a user-friendly interface. For advanced traders looking to increase capacity even further, the platforms support several third-party integrations.

Two-step verification for account security – For increased security, users can enable two-step verification for access to their accounts, using both a usual password and a securely generated one-time access code to log in.

Demo account available – You can test drive both SaxoTraderGO and SaxoTraderPRO with a free 20-day demo account. You will be provided with $100,000 of simulated funds to try out the platforms and your trading strategies before committing to an active account.

Customer support available in multiple languages – As Saxo Bank caters to clients in over 180 countries, its customer support is offered in multiple languages.

Good educational videos and webinars – The broker's range of educational resources are diverse, developed by market experts and designed for all levels of trading experience.
Disadvantages of Saxo Bank
Does not accept US clients – Despite a major global presence, regulatory constraints mean that Saxo Bank is not currently able to accept clients based in the US.

High fees for options, futures and bonds – Though it is competitively priced in terms of forex trading, Saxo Bank fees on other assets including options, futures and bonds are a little steep, particularly for Classic account holders.

High minimum deposit – One of the biggest downsides to Saxo Bank is its high minimum deposit requirements. These make the broker somewhat inaccessible for those just starting in the financial markets.

Limited customer service options and hours – Unfortunately, Saxo Bank's customer service is somewhat limited compared to other brokers, with a lack of live chat functionality through its website; however, clients with funded accounts can access 24/5 support online through its trading platform.
How to Set Up an Account With Saxo Bank
To open an account with Saxo Bank, you will need to complete the online application process, which should take no more than 15 minutes.
You will need to fill out a few simple details and upload proof of your identity and residential status.
The broker will then conduct a background check to approve your application. Once this is complete, you will need to deposit the required funds to activate your account.
Final Thoughts
Saxo Bank is best described as an exclusive broker catering primarily to high volume, experienced traders.
While it certainly has a lot to offer, its high minimum deposits are somewhat restrictive, and the advanced capabilities of its trading platforms may be overwhelming for beginners.
That said, its diverse portfolio makes it a versatile broker, and if you do have the funds and knowledge required, its advanced technology and competitive fees make it an attractive option.
Before making any decisions on whether Saxo Bank is the right broker for you, be sure to do your due diligence, and take full advantage of its free 20-day demo account.
WikiJob does not provide tax, investment, or financial services and advice. The information is being presented without consideration of the investment objectives, risk tolerance, or financial circumstances of any specific investor and might not be suitable for all investors. Past performance is not indicative of future results. Investing involves risk including the possible loss of principal.
---