The Best Stock Trading Courses
All products and services featured are independently selected by WikiJob. When you register or purchase through links on this page, we may earn a commission.
Trading on the stock market is a high-risk activity, one that can lead to substantial financial loss without proper preparation.
If you're new to trading, you must equip yourself with the relevant skills and knowledge to help mitigate that risk, and online stock market courses are one of the best ways to do so.
At the very least, you'll need to understand the basics of how to use a trading platform, how to find investment opportunities and measure return, how to interpret charts and financial data, and how to execute a variety of trading setups.
On top of that, you'll need to stay up to date with market trends and evolving strategies and develop a good understanding of trading psychology.
There's a vast array of online trading courses available, each with their own merits and each suitable for different types of traders. Many of them are also quite costly, so you'll need to conduct thorough research before you make any kind of commitment.
What to Look for In an Online Trading Course
First, you'll know your preferred learning style – whether visual, practical or theoretical – so keep this in mind when conducting your research as different courses take different approaches to content delivery.
In addition, assess each course on the following criteria:
Who Is It Taught By?
If you're investing a lot in an online trading course, you need to be sure it's taught by an experienced trader with demonstrable success in stocks.
Do a background check to ensure the course leader is legitimate and trustworthy.
Thomas Kralow – Our Recommended Trading Program
What Topics Are Covered?
Complete beginners will need to start with the basics but if you already have some experience, you may be ready to dive into more complex subjects.
Read the course curriculum thoroughly and make sure the topics covered are relevant to you.
What Support Is on Offer?
The best stock trading courses come with additional resources and support, like live chat rooms and forums, ongoing webinars, access to trading simulators and mentorship.
Check the full details of exactly what's on offer for maximum value.
The Best Stock Trading Courses
To help you narrow down your search, we've compiled a list of the best online trading courses for 2021.
Most require a one-off payment or monthly subscription. Pricing details for each can be found on the relevant course page.
It should be noted that this list has been compiled through extensive online research, but we highly recommend that you carry out your own assessment to find the right course for your circumstances.
Best for: Personal tuition
Thomas Kralow is a seasoned investor who has made more than $9 million in verified net profits over 7 years, and now offers an intense course in trading that includes video lessons, interactive tasks and a final exam.
Suitable for both beginner and experienced traders, the Complete Program is described as university-grade education in trading, including not only all the technical information you need but also the psychology behind personal barriers and how to overcome them.
A chance to work one-on-one with Thomas Kralow, as well as development of your own personal algorithm alongside what is described as the most extensive trading education available, culminates in a diploma plus lifetime support from the team and other alumni.
It might not be the cheapest option, but learners can choose to be personally guided by Thomas Kralow himself for 60% of the course.
If that is not the course for you, there is also a shortened version, with less focus on the basics, and a beginners course which is a 21-day course aimed at complete beginners who are not sure if trading is the right option for them.
Best for: Beginner to advanced traders
The highly regarded One Core Program teaches you how to trade stocks, commodities, crypto and more.
The founder, Ezekiel Chew, isn't your typical trainer. He is a recognized expert in the finance industry where he is frequently invited to speak at major financial events. His insights into the live market are highly sought after by retail traders.
Ezekiel is considered to be amongst the top traders around who care about giving back to the community.
He makes six figures a trade in his own trading and, behind the scenes, Ezekiel trains the traders who work in banks, fund management companies and prop trading firms.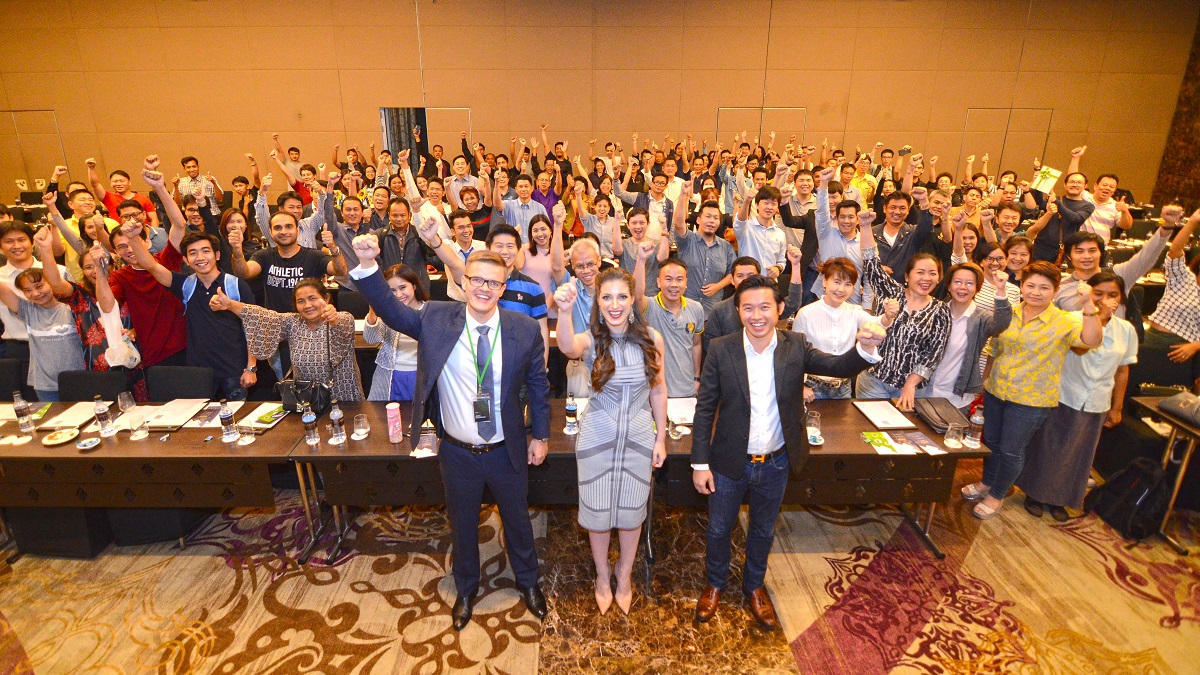 To Ezekiel, it doesn't matter what vehicle it is. It's about trade selection and having various options opens up the best of the best trades.
The course doesn't specifically cover how to choose the right stocks to trade, but if you want to learn how to trade, it is a great choice.
The One Core Program costs $997 and covers:
The unique way Ezekiel reads charts with a combination of price action and others.

His 16 high win rate strategies that work on every move the market makes.

The highly popular Road to Millions formula that turned many new traders into full-time traders.

The business behind trading, trade management methods, proprietary point calculation system and many more.
It's no wonder that the One Core Program is considered one of the best trading courses around.
Best for: Multi market overview
The one day eToro Trading School course covers multiple trading areas including forex, cryptocurrency and stocks.
In-person education is delivered by Henry Ward, a professional trader with over 10 years' experience under his belt.
Though the course claims to be suitable for traders of all levels, the content is well suited to beginner traders, or those looking to learn more before dipping their toes into the water.
You'll have an introduction to the financial markets, learn essential key terms and what they represent, and walk through the fundamental principles of trading.
Perhaps the most useful element of the course for beginners is the introduction of trading personalities. This should help you identify what type of trader you are and determine the most appropriate styles to suit.
In addition to the classroom-based course, held in London's Canary Wharf, there's also a library of webinars and podcasts for those interested in distance learning.
67% of retail investor accounts lose money when trading CFDs with this provider. You should consider whether you can afford to take the high risk of losing your money.
Best for: Live streams, strategies and pro mentorship
ForexSignals.com is one of the oldest and most well-known trading education platforms out there. A serious contender for those searching for a reputable place to learn about forex trading; and its thousands of 5-star reviews confirm this.
Inside its easy-to-use Trading Room, you'll find three professional trading mentors with over 50 years of experience teaching traders of all levels how to read, understand and trade the financial markets.
Membership to the Trading Room starts at just $47 per month and you'll get access to:
5 daily live streams with real-time market commentary
1 on 1s with professional trading mentors
Strategies for you to learn and apply
Trading tools and EA packages
Daily trade ideas and analysis
350+ hours of educational video lessons
24/7 live chat with fellow traders
It's easy to see why 83,000 use ForexSignals.com as the go-to place for education and real-time market opportunities.
Visit ForexSignals.com – Trading Room
HYCM was established in 1972 as a gold and silver trader in Hong Kong, and the HY Markets online trading platform was launched in 2007.
Henyep Investments (UK) is licensed by the FCA, and they provide access to trading services in 140 countries through five offices around the world.
Using HYCM, traders have access to more than 100 trading instruments including forex, CFDs, stocks, commodities and indices on the popular MetaTrader 4 and MetaTrader 5 platforms.
There are three levels of accounts available, each aimed at different types of traders. The Fixed Account offers fixed spreads form 1.8 pips and no commission, while the Classic Account offers variable spreads from 1.2 pips with no commission and offers the use of EAs. These accounts have a minimum deposit of $100.
For those that want the best price on the spread and would rather pay a set commission, the Raw Account offers raw spreads from 0.2 pips, but a $4 per round commission fee. EAs can be used on this account, and the minimum deposit is $200.
HYCM is regulated by both the FCA and CySEC and offers negative balance protection so it is considered a safe platform.
Education is provided in the form of a knowledge base, webinars, workshops and seminars, and research for traders is provided with a news feed and an economic calendar.
HYCM offers free self-paced education for traders to use the platform, including e-Books on the basics of forex, advanced trading, commodities and futures, and CFDs and stocks.
There are also seminars and other live training opportunities, including tutorials on using the HY Markets interface.
Trading psychology and capital management is also covered, as is different types of analysis and a wealth of information about different trading strategies, with helpful indications about the trading level that these strategies are aimed at.
Best for: Beginner traders
A self-made millionaire well known in the trading world, Tim Sykes began making his fortune trading in penny stocks as a teenager.
Though he has since expanded his trading strategy, his educational content still has a heavy focus on the penny stock market, making it ideal for beginner traders with small accounts.
Tim's Alerts is available on a monthly subscription for $74.95 per month, giving you access to a daily chatroom, watchlists and real-time trade alerts.
However, beginner traders will benefit much more from the PennyStocking Silver subscription ($149.95 per month), which gives all of the above, as well as over 6,000 video tutorials with new lessons released each week.
Video lessons are short and organized by topic so you can easily focus your attention on a particular element of trading.
Categories include:
Day trading basics
Short selling
Fundamental analysis
Technical analysis
Swing trading
Put and call options
Breakouts
There are around 50 topic categories in total.
Compared to other stock trading courses, subscription to the Tim Sykes program is an affordable way to start your trading journey.
Best for: Practical learning
Run by professional trader, Kunal Desai, Bulls on Wall Street offers educational resources for day and swing traders alike, but it's the Live 60-Day Boot Camp that makes our list of best stock trading courses.
Taught by Kunal himself, live classes are held online four nights a week for the first four weeks. These cover topics including trading styles, charting and technical analysis.
The course is designed to offer practical experience through remote group exercises and individual assignments, and all classes include a live trading component, where Kunal actually executes and explains his trades in real time.
For days 31 to 59 of the boot camp, students come together online to discuss the day's market activity and how it relates to the principles previously taught.
You'll also have access to a trading simulator and receive professional feedback on your practice trades.
Classes are streamed live from the US, some after market close at 4 p.m. EST. So, if you're studying in the UK, you'll need to be prepared to do so in the late evening.
Best for: Reliable coaching-based training
Established in 2003 by veteran trader Peter Bain, Forex Mentor is based on the forex trading system that he developed and used through his training.
Through the Forex Mentor training, more than 27,000 people have learned to trade successfully and consistently using the Simple 1-2-3 method.
There are two routes that Forex students can take through Forex Mentor. The Coach's Corner is a series of live Forex videos based on Pre-Market Analysis and simple Forex patterns, and some of this content can be accessed for free using the CCStarter pack.
The Simple 1-2-3 (S123) coaching plan teaches a simple three-step system that is unambiguous, logical and objective, working on any trading pairs and based on mathematical waves and Fibonacci models.
The cost of the training is often on offer, and it can be paid in monthly installments or through six-months prepaid.
The Forex Mentor course founder Peter Bain claims that this is the most comprehensive and affordable Forex trading available on the Internet.
Best for: Training recommended by professionals
This training, like many others available online, was created in response to the lack of reliable online training available.
The founder, Marc Walton, began to trade in 2002, but in less than three years he was ready to give up because there were too many unreliable 'mentors' available online.
Walton found a mentor and his trading knowledge expanded enough to successfully trade for a hedge fund as well as run managed accounts for private clients. As he grew, people began asking him for help and advice, and this led directly to the founding of Forex Mentor Pro in 2008.
There are three levels of training options available, and all three offer video training on three powerful trading systems and access to the members-only forum.
Students can pay monthly and receive all the above.
The annual plan offers more of a personal touch through priority support and a 30-minute phone call with a mentor.
For lifetime access, there is a one-time payment and a sixty-minute call with a mentor, as well as twice-yearly reviews of current performance and the creation of a personalized plan.
Best for: Theoretical learning
If you're a beginner trader that prefers a self-paced, academic approach to learning, Coursera's Trading Basics course could be a good fit. The syllabus consists of four modules, each taught through on-demand video, accompanying reading and a practice exercise.
With a slightly different approach to other stock market courses, modules cover the following:
Basics of financial statements
Financial statement analysis
Asset pricing theories
Basics of market microstructure
On completion, you should have a sound theoretical understanding of how to assess a company's financial performance, how to measure return on stock and how to apply the right strategy at the right time for profitable trading.
The downside here is the lack of applied instruction. So, if you're a practical learner, you may want to combine this course with something more hands-on.
Best for: Intensive training
One of the best stock trading courses for starting from scratch and advancing to expert level is the Day Trading Academy programme.
This course consists of four stages – beginner, intermediate, advanced and pro.
Lessons are taught live and online during trading hours to give a real world view of principles in practice. They're also recorded and available on-demand if you can't make the lesson or want to review the class again in your own time.
Course content is heavily focused on price action and aims to educate traders to build successful strategies without an over-reliance on indicators and software.
The Day Trading Academy offers a university-style approach, with content separated into modules, homework assignments and assessments to ensure you fully grasp what you've learnt before moving on to the next level.
It's a fully comprehensive course designed to take you from beginner to pro in as little time as possible. However, owing to its structure, a limited number of students are accepted at any one time.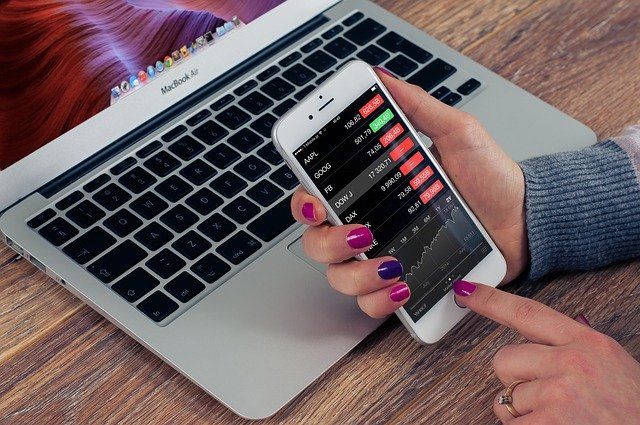 Best for: One-to-one tuition
There are two stock market course available from Investors Underground, both suitable for entry-level traders:
Textbook Trading provides over eight hours of video content covering all the technical theory you need to get started, from basic terminology to a range of trading setups and styles.

Tandem Trader combines theory with execution, explaining technical concepts through live trading examples.
You can purchase each individually or both as a bundle.
Alternatively, you can pay an ongoing membership fee to join IU Elite which gives access to both courses, as well as regular webinars, nightly watch lists and weekly online study groups.
As a member, you'll also be able to take advantage of the Mentorship Programme, which offers one-to-one support from an experienced trader.
If you're looking for ongoing education with personal tuition, Investors Underground offers one of the best stock trading courses around.
Best for: Basic beginner overview
If you've yet to have any experience of trading and want to learn the basics without too much time or financial commitment, you might want to consider the Beginner Stock Market Day Trading Course from Skillshare.
This two-hour course covers the fundamentals of:
Platform setup
Price action
Risk management
Beginner psychology
It also offers an introduction to paper trading and finding a broker.
Each lesson is taught via a short video, with a student project to complete as you learn.
This is one of the best stock trading courses for those looking to test the water, since a Skillshare subscription is relatively cheap, so there's no major financial outlay.
However, if you've already decided you're serious about the stock market, the content of this course alone is not sufficient to prepare you fully for live trading.
Best for: On-demand learning
As an online learning platform, Udemy offers several stock market courses, but for the best stock trading courses for beginners, we recommend the Complete Foundation Stock Trading Course.
You'll learn everything from the evolution of the stock market and how it operates to technical analysis, psychology, strategy, risk management and short selling.
For a one-off payment, you'll have full access to a library of on-demand videos and downloadable resources so you can learn at your own pace and to your own schedule.
Course materials also include tips, tricks and stock market insight from experienced, profitable traders.
As well as being a great resource for beginners, the Complete Foundation Stock Trading Course is also valuable for intermediate traders looking to increase profitability and is suitable for day and swing traders alike.
Best for: Customer support
The last on our list of best stock market courses is Warrior Starter from Warrior Trading, a comprehensive online trading course that provides all the necessary knowledge to get started as a day trader.
For an initial payment followed by an ongoing monthly subscription, you'll get access to around 20 hours of video content covering topics including:
Identifying an opportunity
Technical analysis
Risk management
Trading psychology
There's also a host of additional resources and quizzes.
On course completion, you'll have access to a trading simulator and the Warrior Trading live chat room, as well as the option to progress to Warrior Pro to further develop your trading skills.
In addition, Warrior Trading offers an impressive level of customer support, with experienced traders on hand to help with technical issues, course queries or trading-related questions in quick time.
Frequently Asked Questions
Which is the best course for stock trading?
Online stock trading courses are designed to help reduce the risk of substantial financial loss during stock trading. The best course for stock trading will depend on several different factors such as your existing knowledge level, learning style and budget. WikiJob recommends the Thomas Kralow course, which is suitable for both novice and seasoned traders. It offers university-grade education in trading leading to a diploma and lifetime support from the course team and alumni.
How can I learn stock trading at home?
Enrolling on an online stock trading course is a useful way to learn the basics of stock trading. An online trading course will help you to understand trading platforms and learn more about finding investment opportunities and measuring return. It will also provide key information on interpreting charts and data, plus how to execute a range of different trading commands. In addition to a course, it is important to stay up to speed with market trends and evolving trading strategies. Finally, you will need to research trading psychology and understand the impact this can have on stock trading.
Can you make a living day trading?
Yes, it is possible to make a living day trading. However, it is certainly not easier than working in a 'normal' job, and you will need to have the high initial capital to get started. Some of the benefits include being your own boss, working your hours whenever you want, reducing your daily overheads and being able to work from the comfort of your own home. On the other hand, your gains are likely to fluctuate significantly and there are no guarantees that you will make money.
How do day traders make money?
Many day traders make money by taking small, regular profits from their accounts. The amount of money that they make is variable according to their trading strategy, initial capital and risk management plan. Day trading is a risky business, so you must educate yourself before you start trading stocks.
Final Thoughts
Choosing the right online trading course for you requires an in-depth analysis of what each course has to offer and how relevant it is to your personal circumstances.
Whilst some may come at a high cost, it's important to remember that trading stocks is high risk and preparing yourself fully before entering the market is well worth the investment in the long run.
Two final points well worth noting are that any course that promises overnight success is likely to be a scam. Successful stock trading takes commitment, practice and ongoing education so steer clear of any training providers that offer instant financial freedom.
The second point is that online trading courses do not constitute financial advice, no matter how respected and trustworthy the source. They are designed for educational purposes only, and any financial decisions and associated risk are yours alone.
WikiJob does not provide tax, investment, or financial services and advice. The information is being presented without consideration of the investment objectives, risk tolerance, or financial circumstances of any specific investor and might not be suitable for all investors. Past performance is not indicative of future results. Investing involves risk including the possible loss of principal.
---