Customer Service Software: 8 of the Best
What Is Customer Service Software?
Customer service software is a system a company uses to handle large amounts of customer queries, complaints or requests.
The changing relationship between consumers and businesses means the overall experience is prioritised over agreeable price point.
A Microsoft survey found that 90% of Americans consider customer service as a deciding factor when choosing a company to conduct business with.
Approximately 58% stated they would switch companies if they experienced bad customer service.
Traditional methods, such as shared inboxes and spreadsheets, are laborious, particularly in regards to time consumption.
A recent survey revealed 60% of respondents consider 10 minutes or less to be an immediate response.
A response within 10 minutes is not always feasible when answering thousands of queries, however.
Therefore, customer service software helps by:
Providing a ticketing system that streamlines all communication channels

Providing the customer service team with the customer background. For example, who is the customer? What is their query? Has there been any past communication?

Integrating with a CRM to provide details from other locations, such as billing systems
Customer service software features that improve efficiency are:
Phone support – Recordings, internal routing, automated ticketing
Email – Automated responses with FAQs
Live chat – Around the clock help, helps resolve issues before an agent becomes available
Knowledge base – Customer portals, community forums
Messaging apps – Facebook Messenger, WhatsApp
What Are the Benefits of Using Customer Service Software?
Approximately 80% of customers say they will move to a competitor if they experience terrible customer service.
The cost of investing in new customers averages at five to 25 times more than maintaining existing ones; therefore, flawless customer service is paramount.
Customer service software:
Streamlines customer service procedures saving time and money – 33% of customers say the most frustrating part of a complaint is the wait. A further 33% say that having to repeat themselves increases their frustration. Customer service software helps alleviate these issues.

Allows staff to focus on customer satisfaction – Automated procedures resolve smaller issues and direct customers through the correct channels; customer service agents can therefore resolve more complex issues without the pressure of large hold queues.

Improves customer experience – Customers can discover a solution much quicker through bots and automated procedures than if they had to call or email. The ease at which they find resolution improves their experience.

Improves customer loyalty and retention – 52% of customers admit that they purchase from a brand they are loyal to. Customers are more likely to stay when they know they can get help when it is needed.

Generates reports and insights – This can be used to improve and develop business strategy and customer service procedures. The data originates from consumer behaviour; therefore, strategies and procedures become more customer-oriented.
What to Look Out for When Choosing Customer Service Software
Growth – Customer service software should facilitate business growth. Therefore, consider if the software can handle increased operations and evaluate the cost of upgrades before investing.

Mobility – Is the software optimised for all devices and operating systems? Do you want it to work offline and automatically sync? These improve the user experience tremendously.

Functions – Before making a final decision, decide what features and functions your business requires. A small business with few needs will find that buying the most comprehensive software is not cost-effective.

Free trial – Take advantage of any free trials the software might have and ask your team to try every feature to see how it works in real situations.
Customer Service Software: 8 of the Best
Best for: Ease of use
Features:
Alerts
Live chat
Knowledge base
Queue management
Performance metrics
Price:
Free – $0 for up to three agents and limited features
Standard – $12 per month per agent
Professional – $20 per month per agent
Enterprise – $35 per month per agent
Zoho Desk is one of the best at identifying trends, managing tickets and integrating with other applications. It offers a wide range of support networks that allow your customer service agents to deliver timely results that build better operations.
The analytics tools also offer insight into customer service agents' performance, as well as reporting on consumer behaviour.
Zoho Desk can unify different departments to allow the entire workforce to work as one cohesive team.
However, the software interface lacks customisation and has a dated aesthetic.
The pricing structure ensures that smaller businesses with small budgets have to sacrifice some of the more advanced features. Team management, live chat and AI are only available in the Professional and Enterprise packages.
Best for: Free service
Features:
Alerts and escalations
Live chat
Performance reports
Queue management
Knowledge base
Price:
Free – $0 and includes ticketing, live chat, team email, time-to-close reports and closed reports
Starter – $40 per month for two users, agent reports, scheduling and calling
Professional – $320 per month for five users, surveys, customer reporting, knowledge base, and ticket status and routing
Enterprise – $1,200 per month for 10 users, integration, playbooks, user roles and teams
The free version of HubSpot has everything required to start, including live chat, ticketing, email, phone system integration and more. It is the most comprehensive free system on the market.
While it offers many features, they are limited in their functions, and upgrading can become expensive, with the cheapest package being $40.
Subscription options are limited, and there is no cancellation or downgrade option.
Best for: Customisation
Features:
Customisation
Third-party integration
Custom ticket fields
Live chat
Self-service portal
Price:
Professional Support Suite – $89 per month per agent
Enterprise Support Suite – $149 per month per agent
Zendesk is favoured among big brands such as Uber, Shopify and Slack because of its detailed reports, integration options and advanced customisation.
As a product, Zendesk offers everything needed to run a superior customer service strategy.
However, it is very expensive, especially for small businesses. Add-ons and enhanced features are costly; therefore, it is nearly impossible to purchase the software on small budgets.
There have been reports that their customer service is inadequate, and it is difficult to cancel a subscription.
On the technical side, the ticketing system can be challenging to manage. The Zendesk system does not appear to adapt to queries that do not follow protocol.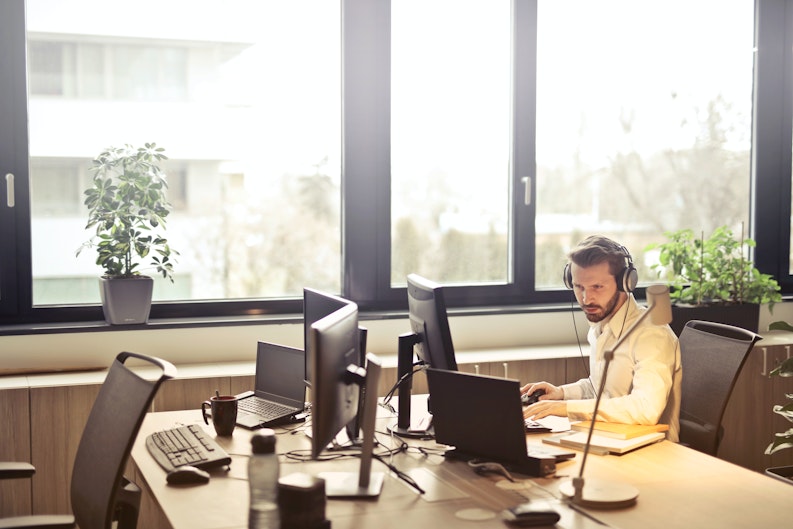 Customer Service Software
Best for: Growing businesses
Features:
Knowledge base
Integrations
Reports
Shared inbox
Live chat
Price:
Starter – $9 per month per user and includes live chat and knowledge base
Plus – $19 per month per user and includes integrations, reports and five mailboxes
Pro – $29 per month per user and includes 25 mailboxes, teams and WhatsApp
Company – Custom pricing, unlimited mailboxes and priority support
Groove is a lesser-known software company; however, it is widely recommended for small businesses and start-ups.
It is easy to use, fast and intuitive.
Groove's selling point is its accessible price points, beautifully designed interface and team collaboration tools.
Best for: Non-profits
Features:
Live chat
Integrations
Reports
Custom teams
Automated workflows
Price:
Standard – $20 per month per user with three mailboxes, reports and integrations
Plus – $35 per month per user with ten mailboxes, custom teams and HIPAA compliance
Company – Custom pricing with concierge service, flexible users and unlimited mailboxes
Help Scout is another boutique company that offers a high-quality product.
Help Scout's selling point is that it is a Certified B company. Its goal is to positively impact the environment, and it supports companies that share the same values.
Non-profit working organisations in the field of underrepresentation in tech, environmental sustainability or human rights will be offered Help Scout's packages at a largely discounted rate or for free.
As a product, the focus is on email; therefore, automated ticketing services are not as developed as other providers. The interface also lacks customisation.
Best for: AI
Features:
Customer self-service
Automation
Reporting
Ticketing
Queue management
Price:
Sprout – Free; includes unlimited agents, knowledge base and social ticketing
Blossom – $15 per month per person; includes automation, marketplace apps and help desk
Garden – $29 per month per person; includes time tracking, performance report and session replay
Estate – $49 per month per person; includes custom agent roles, multiple time zones and custom portal
Forest – $109 per month per person; includes skill-based ticket allocation, IP Whitelisting and HIPAA compliance
Fresh Desk is easy to use and favoured by companies such as American Express and Panasonic.
It is considered one of the best available on the market. It offers a wide range of features, plenty of technical support and is web-based.
Other than some need to update the interface and minor upgrade issues, there are no negatives for Fresh Desk.
Many user reviews claim that the price is worth the service.
Best for: Live chat
Features:
Universal inbox
Live chat
Performance metrics
Integrations
Knowledge base
Price:
Free – $0 and includes one live chat button, one email address for ticketing and seven-day ticket history
Ticket – $15 per month per user and includes multi-brand support, unlimited ticketing history and unlimited email ticketing
Ticket + Chat – $29 per month per user and includes unlimited live chat, chat invitations and real-time visitor monitor
All-inclusive – $39 per month per user and includes unlimited call centre support, gamification and video calling
Live Agent excels in live chats, customisations and integrations. The software is proven to be time effective and can manage all customer requests in a single platform.
As a service provider itself, Live Agent has an excellent relationship with its clients and boosts its own excellent customer service team with 24/7 support.
However, there are many add-ons for features like time tracking and audit logs which can increase the price of the subscription.
Best for: Social
Features:
Analytics and reports
User roles
Automation
Monitoring
Customisation
Price:
Standard – $99 per month per user and includes social media calendar, all-in-one social box and five social platforms
Professional – $149 per month per user and includes reports, 10 social profiles and customisable inbox
Advanced – $249 per month per user and includes custom chatbots, custom ULR tracking and advanced customer care tools
Sprout Social is for social media customer service only. There are no additional communication lines, such as live chat and ticket automation.
It is for companies that are highly active on social media and handle most of their customer queries via those channels.
The software manages all social media needs, including scheduling and campaign creation.
However, an additional software provider is needed to deliver a comprehensive customer service strategy.
Sprout Social is quite costly; therefore, the addition of another subscription may not be cost-effective.
Final Thoughts
Deciding on the right product for your company can be challenging. You need to consider:
The costs of the subscription, upgrades and add-ons
If the software can grow with you
What you want from the software and what it offers
The software company themselves and the service they provide
If your team will be able to use the tools
Before making any final decision, take advantage of all the free trials. Test as many features as can be tested and ask for feedback from prior customers.
Excellent customer service is essential for your profit and reputation. Investing in the appropriate software for your company's needs may seem costly; however, it will develop income in the long-term.
---