How to Get into Business School
When it comes to choosing the right business school for your MBA, you must do your due diligence. MBAs are a big commitment.
You may wish to look beyond campus prospectuses to find out what former MBA graduates are saying about their course.
Use social media sites such as Glassdoor, LinkedIn and even Twitter to start conversations with alumni about their experiences.
You can also use resources such as The Financial Times, which regularly publishes global MBA rankings of the best business schools internationally.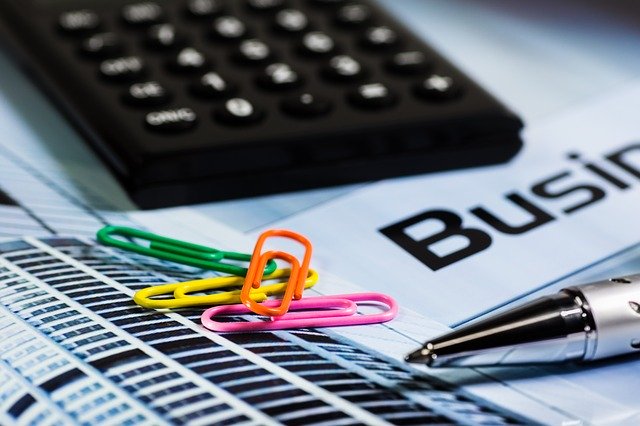 What Type of MBA Should You Do?
Of course, choosing to apply for an MBA isn't straightforward. There are many different variations of the MBA so you need to choose what type is most relevant for your career, your experience and your future ambitions.
There are a few different types of MBA to consider:
General MBA – This is for those who want to quickly progress into management. Most participants have a few years of experience and are using the MBA to take the next step on their career path.


Executive MBA – These are generally part-time degrees and are often chosen by those who have already progressed in their careers but want to move away from middle management.


Specialist MBA – These tend to be niche and relevant to specific industries or professions.


Online MBA – Also known as a distance-learning MBA, this is a great option for someone who wants to complete a qualification but isn't necessarily able to attend university full time.


Mini MBA – This is a short, fast-track course which condenses MBA content into around a week's worth of classes. While this course won't ever be equivalent to studying for a full MBA, it is an option if you just want to brush up on your skills.
As you can see, with all the different options available, you may need to reassess what qualification is right for you and your career before you start to consider how to get into business school.
What Is the Application Process?
Applying for business school is competitive. The reason MBAs are so highly sought after by employers is that entrance criteria to courses are heavily managed.
Course numbers are deliberately kept low to maintain an element of desirability and exclusivity – particularly at prestigious business schools.
Whilst each business school will have its own entrance criteria, there are broad similarities when it comes to applying for an MBA:
First, you will need to have completed an undergraduate degree – whilst some general MBAs may accept you with a 2:2, you have a higher chance of success if you have achieved a 2:1 or a 1st class honours.


Second, as we've already mentioned, the MBA isn't an entry-level qualification. To get into a top business school, you will need to have a minimum of at least three years of professional experience, and that's just for a general MBA. For those who want to work towards an executive MBA, you may be required to have up to ten years' experience.


Third, you will need to pass the GMAT. The Graduate Management Admission Test is an international test which is designed to assess a candidate's suitability for the course programme. Pass scores are typically between 200 and 800. You may find that your chosen business school has published details of the latest intake, which will allow you to determine what score range you may need for your application to be a success.
For more detail, see our comprehensive article on: What Is the GMAT Test?
Most applications take place online. You can expect to have to provide details of your career history, your academic achievements (including your GMAT score) as well as two referees who will vouch for your capability.
In some instances, you may be required to write an admissions essay – this could be focused on why you would like to undertake an MBA, or it could be a theoretical statement focusing on a specific business-related scenario.
Once you've been shortlisted, you will be invited to attend an interview, where you will be further assessed on your personality, work ethic, leadership potential and academic prowess.
The interviewing panel will be looking for stand-out candidates who have the potential to be great future leaders.
10 Important Tips for Getting into Business School
By now you should have greater clarity on what is involved in applying for an MBA and how to get into business school.
To sum up the process, below are our key ten tips for ensuring that your application to business school is successful.
1. Be Clear About Your Outcomes
Choosing to undertake an MBA is a serious commitment. Not just in terms of time (if you're studying full time, it can take between 12 and 15 months to complete) but it may involve a significant financial outlay as well.
You, therefore, need to be clear about what you want to achieve with your MBA – what are your career goals and how will the qualification help you achieve them?
It's a simple question but one that many people forget to ask themselves. Once you're fully aware of the reasons behind your decision to study for an MBA, you can feel more confident in your decision-making processes as you make your application.
2. Make Sure You've Undertaken Due Diligence
You may anticipate that the MBA will only take you a year, but you need to consider how it will impact all areas of your life, both personally and professionally.
If you're considering full-time study, can you afford to live as a student for the duration?
Do you have family commitments that may interfere with your study?
Are you aware of how long the application process will take and how it may affect your family life?
There are all sorts of considerations that you may need to think about before making the final decision to apply for business school.
If you're sure that it's something that you want to do, you need to be confident that it's a qualification which is well regarded within your specific profession.
For instance, if you're working in an IT or technology-related field or a finance/investment sector, then it may be extremely beneficial. If you are in a more creative occupation, such as marketing, it might be less so.
You may wish to research salary levels before and after MBA qualifications, which may allow you to attribute a baseline ROI to your investment.
3. Check Any Application Deadlines
This may sound obvious, but applying for business school can take a lot longer than you think. You will need to apply promptly to allow yourself enough time to prepare and focus on each stage of the application.
If you're applying to more than one business school, you should make sure you are aware of each establishment's deadline dates and work backwards. You need to allow enough time to prepare for (and take) the GMAT, as well as prepare any application essays and source suitable referees.
What's more, if you're applying for an MBA, you will likely be managing your application while working a full-time job. Therefore you need to ensure that you can balance your time effectively.
4. Take Your GMAT Early
The best advice that we can give is to take the GMAT as early as possible. Once you know what score you have achieved, you will know what business school you can apply for.
The GMAT can be taken at a time convenient to you, but as with any in-depth, comprehensive exam, preparation is key.
You will want to do as much advance study and preparation as possible; not just to help you with the answers, but also to practice your pacing so that you can finish the test in the time allowed.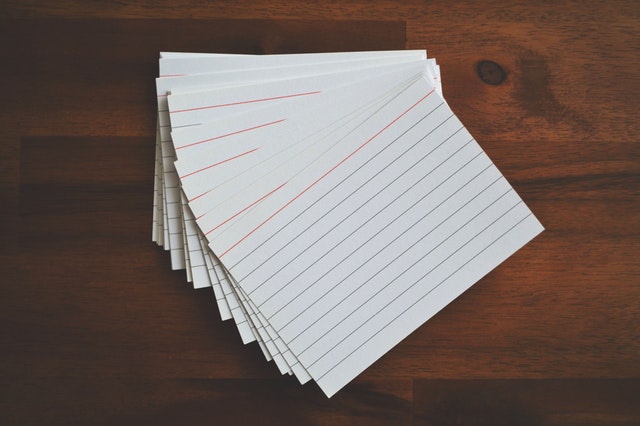 For help with your GMAT preparation, see our article: How to Develop a GMAT Study Plan.
You might find that booking your GMAT test is the kickstart you need to begin studying. For some people, having a looming deadline can be a huge motivator, whilst others may prefer simply to wait until they are ready to take it.
GMAT scores are valid for five years, which gives you plenty of time to prepare the rest of your application.
5. Make Sure You Have Valid, Relevant Experience
Entry criteria for MBAs require professional expertise and experience. You will be required to prove your capability and showcase what impact you've had upon the professional world, so your resume must do this.
You need to demonstrate your professional relevancy and demonstrate how the MBA will increase your skill set. We've already mentioned that applications for MBAs are highly competitive, so make sure you have the 'wow' factor within your resume.
6. Visit Schools in Person – Ask to Speak to Lecturers and Alumni
Each business school will have its own merits and you need to find the one which will fit in with your lifestyle. Consider questions such as:
Is the school the best choice for your sector?
Is it easily accessible from your home?
Does the school have a good track record of postgraduate success?
How have alumni fared since completing their qualifications?
Make sure you visit as many business schools as possible and keep an open mind. Try to speak to the lecturers to find out more about the course content, the teaching style and the feedback process.
You should also talk to current and/or former students (if possible) to find out their thoughts about the school and the course.
7. Perfect Your Essay
If you are asked to submit a written essay, you will need to write something which will excite the selection panel and pique their interest. They need to feel confident that you are a strong potential candidate, so it needs to show your values and your attributes.
It should highlight both your professional and academic expertise and help set you apart from other candidates.
If you have been given a clear brief, make sure you stick to the topic at hand. Always bring your answer back to the question and, if required, make use of academic referencing for any quotations or citations.
The article needs to be flawless in terms of spelling and grammar. Use free tools such as Grammarly to help you minimise any mistakes, and always ask a friend or family member to proofread it before you submit it.
8. Find the Perfect Referees
A core part of your application will be the references provided by two people of your choice.
It may be tempting to ask a friend to vouch for you but your referee needs to be someone you've had a professional connection with. They need to know you in the workplace and see the potential in you as a future leader.
Here are a few tips:
Professional endorsements will always enhance your application. If you have a connection with someone in a boardroom position or affiliated with a professional body then don't be afraid to ask them.


Of course, recommendation letters take time to craft, so it pays to ensure that the letters are not rushed. Your referees are likely to be busy people so you should ensure that they have ample time to write the recommendation. Try to allow them at least four weeks (or even longer) before your deadline – and make sure you factor this time in when it comes to knowing your application dates.


Speak to the business school to find out the preferred format of the recommendation – if it suits their systems and processes (which may well be automated) then you'll be highly regarded.
9. Prepare for Your Interview
If you've made it this far in your career then you'll know and understand the value of a positive interview. Take the time to prepare fully before you arrive – think about what they may ask you and how you may respond.
You want to seem confident and self-assured (but not arrogant).


You need to show your eagerness to continue your learning and you need to demonstrate what you want to achieve with your MBA.
If you do not speak English as your first language, make sure that your proficiency is fluent and that you're not caught out by any cultural or language barriers.
Some interviews may be held in person on campus, whilst others may be held virtually using systems such as Skype or Google Hangout.
If you're making use of video technology, remember that you are in a professional situation and still need to focus on making a positive impression. Think about your clothing choices (don't be casual just because you're sat in your kitchen) and think about background noises and what the interviewer can see behind you.
10. Learn from Your Feedback
Finally, if you are unsuccessful, ask for feedback throughout the application process. Don't be afraid to ask why the successful candidate stood out from the crowd. You should always try to learn from constructive feedback and use it to improve yourself.
If you are unsuccessful, you can use the feedback to improve your application the following year or even use it to improve your interview practice as you continue your career development.
Final Thoughts
Hopefully, this article will have given you some insights into what to expect if you're considering applying for an MBA. We know that there's a lot to think about and the application process may feel as daunting as the course itself.
For those who do succeed and complete their MBA, the payoff is worth it, so prepare thoroughly for the application process to have the best chance of success.
---