The Best Free University and College Courses for Cybersecurity
The Best Free University and College Courses for Cybersecurity
Best for Beginners
Course provider – edX and the University of Washington
Course length – Two to five hours per week, approximately six weeks to complete
Self-paced or instructor-led – Self-paced
Cost – Free (upgrade to a verified certificate for £145)
Enrolment requirements None, suitable for beginners
Course Content
This course is an entry point for people who are looking for their route into cybersecurity.
It focuses on one of 32 Digital Pathways of Cybersecurity, including a self-assessment to find your specialism by understanding the different opportunities available in cybersecurity to assess knowledge, skills and abilities to demonstrate what your next steps should be.
This then helps learners to identify the next steps in their training.
Course provider – Coursera and New York University
Course length – Four hours a week, approximately four weeks to complete
Self-paced or instructor-led – Self-paced
Cost – Free (certification costs extra – starts at $49, financial aid is available)
Enrolment requirements – None, suitable for beginners
Course Content
This specialization is offered as a series of courses with hands-on projects:
Introduction to Cyber Attacks – Baseline understanding of common cyber threats, vulnerabilities and risks, as well as analytical models based on the CIA model (confidentiality, integrity, availability)
Cyber Attack Countermeasures – Basics of defending against cyber-attacks, authentication methods, cryptography
Real-Time Cyber Threat Detection and Mitigation – TCP/IP protocol suites, stateless and stateful firewalls, packet filters and proxies, DDOS and third-party attacks
Enterprise and Infrastructure Security – Understanding of advanced and current topics, compliance frameworks, cloud security, practical advice for planning a career in cybersecurity
Upon completion of this course, you can apply for a certificate for a cost – starting at $49 per item.
Course provider – edX and the University of Washington
Course length – Two to five hours per week, approximately six weeks to complete
Self-paced or instructor-led – Self-paced
Cost – Free; add verified certificate for £145
Enrolment requirements – None, suitable for beginners
Course Content
This course is a top-level overview of cybersecurity aimed at complete beginners.
It has an international flavor that includes the different approaches and policies to cybersecurity around the world.
The course offers the following content:
Key terms and concepts
Identifying threat actors and motivations
Matching appropriate controls to actions
Describing different challenges to international agencies
Course provider – Coursera and the University of California, Irvine
Course length – Two hours per week, approximately three months to complete
Self-paced or instructor-led – Self-paced
Cost – Free (upgrade to a certificated course from $49)
Enrolment requirements – None, suitable for beginners
Course Content
This is a case-based specification focusing on case studies that apply concepts and tools introduced in the learning.
As a Coursera specialization, there are three courses included:
Security Governance and Compliance – The CIA triad, security governance, NIST framework and relevant laws, regulations, policies, strategies and procedures
Introduction to Risk Management – Techniques for risk assessments, implementation of strategies, relationships between assets, vulnerabilities, threats and risks. This includes threat modeling and business continuity planning
Personnel and Third-Party Security – The process of implementing effective training and awareness for employees as well as effective vendor risk management
This is a cybersecurity course that focuses on the application of security principles in businesses.
Best for Intermediate Knowledge
Course provider – Coursera and the University of Maryland
Course length – Two hours a week, approximately eight months to complete
Self-paced or instructor-led – Self-paced
Cost – Free (add verified certificate from $49, financial aid available)
Enrolment requirements – Intermediate: some related knowledge needed in programming, scripting and algorithms
Course Content
This Coursera specialization is a series of courses in which you will work through all areas of cybersecurity, culminating in a final hands-on project.
The courses included are:
Usable Security – Principles of human-computer interaction to design secure systems with a human-centric focus
Software Security – Important software vulnerabilities and defenses that mitigate attacks, focusing on building security into each phase of development
Cryptography – Practical applications of modern cryptography
Hardware Security – Focus on how security starts from hardware design
Capstone project – Each student builds a system intended to be secure, then finds flaws in other students' projects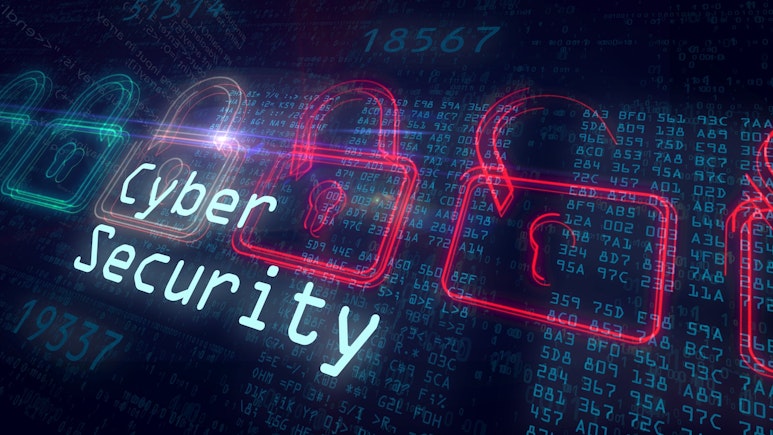 The Best Free University and College Courses for Cybersecurity
Best for Specialisms
Course provider – FutureLearn and Coventry University
Course length – Three hours a week, approximately two weeks to complete
Self-paced or instructor-led – Self-paced
Cost – Free (upgrade to a print/digital Certificate of Achievement for £52)
Enrolment requirements – None, suitable for beginners
Course Content
This course focuses on the environment of cybersecurity, including hardware, software, apps and operating systems. You will learn about:
Current and emerging security threats
Apps, tablets and smartphones as corporate technology
Client-side threats – web applications and web servers
Modern technology and the relationship with concepts, problems and issues
This is a selection of a wider set of courses available on FutureLearn, part of a program on Digital Security Risk, leading to a degree in Master of Business Administration (Cyber Security Management) – for a fee.
Course provider – FutureLearn and Coventry University
Course length – Three hours per week, approximately two weeks to complete
Self-paced or instructor-led – Self-paced
Cost – Free (upgrade to certification for £52)
Enrolment requirements – Suitable for beginners
Course Content
This course is aimed at people who are interested in cybersecurity purely from an automotive perspective – protecting vehicles from attack.
Contents include:
Basic concepts around automotive cybersecurity and levels of automation
AUTOSAR/J1939
Real-world case studies and types of attacks
It forms part of a degree course that leads to an MSc in Cybersecurity.
Course provider – Coursera and the University of California, Davis
Course length – 13 hours to complete
Self-paced or instructor-led – Self-paced
Cost – Free (certification for a further cost, starting from $49)
Enrolment requirements – Intermediate; one to two years' experience in scripting and programming, especially in C/C++ and Java.
Course Content
This course is part of the larger Specialization in Secure Coding Practices. It is based on cryptography knowledge that learners already have through coding, and applies further practices:
Threat modeling
Trust boundaries
Encryption and secure hashing
Injection problems like SQL and scripting
Authentication/session management/access control
Storage of password-related information
As with other Coursera offerings, there are hands-on projects throughout the course.
Why Take an Online Cybersecurity Course?
The digital revolution has brought countless benefits. Unfortunately, it has also attracted countless cybersecurity threats.
To counter this, businesses of all sizes are looking for the best cybersecurity professionals and are willing to pay excellent salaries to ensure that their physical assets and intellectual property are kept safe.
Salaries in cybersecurity have a greater growth potential than in 90% of other industries.
By gaining skills and expertise in cybersecurity, you can choose to beef up your knowledge for your current career – whether as an IT professional or running your own business.
Understanding the risks facing a business that uses the internet for any reason can help mitigate the threat posed to both digital and physical assets.
If you are considering a career change to become a cybersecurity expert, it's important to brush up on technical knowledge like programming and the architecture of operating systems, as well as scripting language, threat modeling and vulnerability assessments.
Of course, learning about cybersecurity is an ongoing process.
As the digital revolution continues to develop – the Internet of Things (IoT), artificial intelligence, automation and virtual reality – there are new challenges for cybersecurity.
Even for those already in a career involving cybersecurity, continuous learning and development are necessary to keep ahead of the risks.
Who Might Benefit From Taking a Free University Cybersecurity Course?
Free courses available on the internet are known as Massive Open Online Courses (MOOC), and they don't come with officially recognized certifications like an undergraduate degree.
However, that doesn't mean that a free, non-certified course does not have any benefits.
To expand your skills and knowledge as part of your career, taking free short courses online can give you specific knowledge about different facets of cybersecurity. This learning can improve your performance as an IT consultant or other professional.
If you are looking for a promotion or aiming to specialize in your role, building your knowledge base by taking specific courses could give you the edge.
Taking the time to learn outside of the requirements for the promotion, for example, shows your dedication to development that could make a difference to your application.
For those looking to become a specialist and therefore claim the highest salaries, choosing to take on extra learning will ensure you know everything there is to know about your preferred specialism.
If you are trying to decide whether to undertake certified training, starting with a free course allows you to 'test the waters' without too much investment other than your time.
Online courses are generally self-paced, so you can study the course in your own time – perfect if you have other commitments, like a job.
MOOCs can also offer you the opportunity to learn some fundamentals before you begin a degree or other advanced course – so that you can ensure you have a solid base of knowledge to enter your certified learning.
What Should You Expect to Gain From Your Cybersecurity Course?
As cybersecurity is a relatively young educational discipline, the actual course contents will vary depending on the organization.
The National Security Agency (NSA) has released some academic criteria for people looking for a career in cybersecurity.
While these are from 2014, they are still relevant:
Basic data analysis
Basic scripting and programming
Cyber threats and defense
Cryptography
Networking concepts
IT systems components
Fundamental security design principles
Details about policies and legal obligations
Information about ethics and compliance
The other content to look for in a cybersecurity course is hands-on experience. While degrees and formal education might be a good route into IT security, for most roles, actual experience is also important.
Unless you take on an entry-level role or find a cybersecurity apprenticeship, getting involved in cybersecurity to put your learning into practice is not easy.
Degrees and courses in IT and cybersecurity will not teach you everything you need to know to be a successful cybersecurity expert. Developing skills outside the academic environment is important.
Other Skills for a Career in Cybersecurity
Aside from technical knowledge – which can be learned, there are other soft skills that can be transferred from other experiences.
These soft skills tend to be inherent traits that can be improved with practice, like effective communication and big-picture thinking.
The skills needed to be a perfect fit for cybersecurity roles include:
Detail-oriented thinking
Methodic analytic and diagnostic skills
Ability to articulate complex concepts, both written and verbal
Knowledge of common operating systems like Linux and Windows
Programming and scripting languages like Java, C/C++, Python, etc.
How to Improve Your Cybersecurity Learning Alongside Your Course
If your chosen course includes hands-on experience, this will allow you to put into practice the skills you have learned, and make you more employable.
Some courses are based on case studies, which allow you to see how the strategies you are learning can be applied to a real-world situation.
If you are serious about learning all you can about cybersecurity – without having to pay for it – then there are many resources online that can help.
You can find many webinars and training videos.
For instance:
IT security podcasts, like Unsupervised Learning by security expert Daniel Miessler, that can help you expand your knowledge in a real-life way
Videos suitable for helping small businesses
Theoretical discussions from top universities
Several open-source tools are available that could make good additions to your cybersecurity toolbox; these include firewalls and VPNs, as well as phishing prevention.
There are also templates for security frameworks that are designed for various industries.
Final Thoughts
Pursuing a career in cybersecurity or improving your knowledge for a current career, such as in IT, doesn't mean you need to spend thousands on a degree.
Massive Open Online Courses (MOOCs) are both a great introduction to cybersecurity learning and a free way to gain specialized knowledge.
It is worth noting that while these courses have great content and can teach you a lot about the principles of cybersecurity, you may still need a recognized certification to pursue top jobs in the bigger companies.
It is up to you to decide whether you want to pursue a degree qualification or get some real-world experience through internships and apprenticeships.
Adding free courses to demonstrate your commitment to ongoing education and continuous professional development can only improve your chances of a promotion or better prospects.
---