The Best Free University and College Courses for Writing
Whether we realize it or not, most of us apply our writing skills on a daily basis. Academic essays, reports, emails – even social media posts – all require a strong command of language to make them effective.
This makes writing one of the most important key competencies to have, both in a professional and personal context.
If you're looking to brush up on your technique for any reason, there are plenty of free online university writing courses, covering a wide range of writing disciplines and all offering the convenience of remote learning.
Who Might Benefit From Taking a Free Online University Writing Course?
Many people may benefit from free online writing courses, whether it be to meet a professional or academic requirement, or to pursue a long-term career goal.
School Leavers Preparing for University
University-level study requires a more advanced writing technique than school leavers are typically used to adopting.
While the early stages of your degree program will introduce you to this, taking a free course beforehand is a great way to get ahead of the learning curve.
Graduates Entering Employment
In a similar vein, professional writing differs greatly from academic writing, and if you're preparing to enter the business world, you might benefit from an introductory crash course on writing in this context.
Since these courses are free, you may even consider taking one to improve your ability to write a resume that makes you stand out in a competitive job market.
Non-Native English Speakers
Some of the courses we've listed below are specifically designed for those with English as a second language.
Though it's likely you have a good command of English already, a free writing course can help you brush up on the complexities of written English in preparation for either study or employment.
Those Looking for Career or Creative Progression
If you're looking to climb the career ladder but feel your English is holding you back, a free online university writing course is a good option, since you can take it alongside any existing work commitments.
You could also benefit if you have a writing hobby that you'd like to turn into a professional opportunity, like becoming a published novelist or screenwriter, for example.
What Should You Expect to Learn on a Free Writing Course?
The exact skills you'll learn on a free writing course will depend on its nature, and whether it's creative, academic or professionally oriented.
That said, there are characteristics across the board that make for a good writer, and a writing course will help you develop the following skills:
Grammar and Syntax
Correct use of grammar and strong sentence structure are key skills in any writer's toolkit.
On beginner-level courses, this will form a core part of the content, but even experienced writers can benefit from guidance on the use of language.
Vocabulary
The ability to express thoughts and ideas without being repetitive is key to good communication, no matter the form.
Free writing courses will encourage you to expand your vocabulary, adding interest and effectiveness to your work.
Reflectiveness
Good writers are capable of reflecting on and critically evaluating their own work.
Not only will free writing courses prompt you to do this, but they will also give you the tools you need to proofread, edit and revise your writing.
Observation
Regardless of whether you're writing a dissertation methodology, business report/letter or fictional short story, good writers are observant and pay attention to detail.
You'll learn how to use powers of observation to become a more descriptive writer, and how to ensure your work is error-free.
Clarity
Writers are often full of thoughts and ideas, but those who excel have the ability to relate these with clarity.
A free writing course will teach you the art of condensing your ideas into coherent and accessible content.
How to Improve Your Writing Skills Alongside Your Free University Writing Course
Practice – Your free course on its own will not transform you into a professional writer. Like any skill, writing takes practice to master, so write as much as you can.

Read – Good writers are also avid readers and learn from the materials they consume. Make this a regular hobby with a particular focus on reading work relevant to the writing discipline of your course.

Seek out feedback – If you're taking a free writing course, this may not come with an opportunity for feedback on your work. Ask friends, colleagues or tutors to take a look at your writing and provide constructive criticism.

Start with an outline – Whatever you're writing, always begin with a basic outline. Having a structure laid out helps you organize your thoughts clearly and gets the creative juices flowing. Visual learners in particular, will benefit greatly from this technique.

Be critical – Whether of your own work or that of others, critical reading will help you become a better writer, alerting you to areas of weakness and ways to improve them.
10 Best Free University and College Courses for Writing
All of the courses listed below are Massive Open Online Courses (MOOCs). This means that they are free to access, but you will have to pay for a certification if you want to show a credential for your work.
MOOCs are a great option for anyone looking to broaden their knowledge with a free writing course, whether as part of a career development plan, in preparation for advanced study or simply for personal pleasure.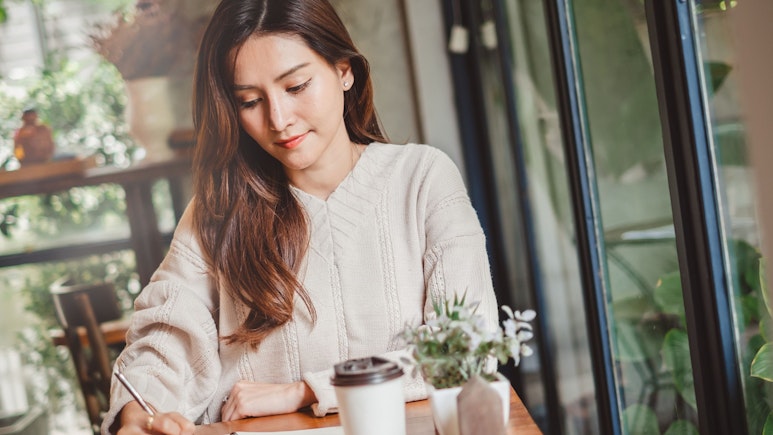 10 Best Free University and College Courses for Writing
Academic and Professional Writing Courses
The first on our list of the best free writing courses is designed to improve the academic writing abilities of those with English as a second language.
It teaches the fundamentals of essay writing for university-level study including topic and title selection, structure and content.
You'll learn how to use appropriate language and tone, how to organize and express your ideas in a persuasive manner and how to back these up with strong supporting evidence.
This is a self-paced course that can be completed in around five weeks with an average of three hours of study per week.
It's recommended that you hold at least a score of 4.5 from the International English Language Testing System assessment (IELTS) or a recognized equivalent.
Visit Reading University: A Beginner's Guide to Writing in English for University Study
Another option for non-native English speakers wanting to improve their academic writing skills, this course requires around five hours of commitment per week to complete in five weeks.
Course content is delivered through video lessons and reading materials that can be accessed on demand and worked through at your own pace.
You'll learn how to construct an essay, the principles of effective sentence structure and how to write compelling introductions and conclusions.
You'll also be given guidance on how to condense your work into a thesis statement, and explore various essay writing strategies.
To complete the course, you'll need a good standard of both spoken and written English. If you wish, you can purchase a verified course certificate for $169.
Visit Berkeley: How to Write an Essay
For anyone interested in business writing, this free online course from Coventry University is a good option.
It covers how to write academic and professional reports, and how this practice differs from essay writing.
With around just six hours of study required, you'll develop an understanding of how to structure business reports fit for purpose, and how to adopt an appropriate style for specific organizations and audiences.
You'll review real-world examples and complete a reporting exercise of your own.
There are no prerequisites for enrollment, but some experience of formative writing would be advantageous.
Visit Coventry University: Report Writing at University and in the Workplace
This is a self-paced introductory course on academic and business writing for non-native English speakers.
Through instructional videos, reading materials and assignments, you'll learn to write effectively for both academic and professional purposes, with a focus on correct grammar, vocabulary, style and tone.
You'll also learn the skills required to proofread, edit and revise your own work.
The course is six weeks in duration with a time commitment of between three and five hours per week.
While there are no specified criteria for enrollment, it's advisable that your English skills are advanced enough for you to undertake university-level study.
On successful completion of this course, you can obtain a verified certificate at a cost of $199.
Visit Berkeley: Academic and Business Writing
For those with a specific interest in the art of journalistic writing, this five-week course could well be a good fit.
Topics covered include ethics and fairness in reporting, effective interview techniques, vocabulary, grammar and common challenges, all with a focus on producing more engaging, informative journalistic content.
It's an ideal course for anyone currently studying or interested in the study of journalism, with a maximum of four hours required each week.
You can take the course completely free of charge, or opt to receive a certificate for $99.
As an intermediate-level course, you will need foundational knowledge of journalistic concepts and practices to make the most of the program.
Visit Berkeley: English for Journalists, Part 1
Creative Writing Courses
This free online university college writing course is aimed at those with an interest in fiction, from beginner writers to anyone looking to improve their skills.
Video content is available on demand, with established novelists offering guidance on approaches to fiction writing.
Topics covered include research sources, character and plot development, creative observation and productive writing rituals like journaling.
You'll also take part in peer reviews, evaluating the work of other course participants, as well as having your work reviewed in return.
The course teaches not only approaches to fictional writing, but also the importance of self-editing and harnessing your talent through constructive criticism.
There's no prior experience needed, and based on three hours of study per week, the course can be completed in eight weeks.
Visit The Open University: Start Writing Fiction
This free online creative writing course takes a practical approach, and by the end of it, participants should have a completed novel ready for submission.
It's designed as a 26-week program, each week consisting of short video tutorials and around five hours of writing commitment.
In week one, you'll devise a concept and share a pitch document for review, as well as review concepts submitted by others on the course.
Week two will see you building character profiles, and from there onward, you'll start writing one chapter per week, interspersed with weeks dedicated to reading your work.
Once your novel is complete, you'll write both a prologue and synopsis, packaging it up ready for submission.
Visit Michigan State University: Write Your First Novel
This course is a little different in that it approaches literature from a reader's perspective, so is more about literary criticism than writing technique.
That said, it's still a valuable resource for aspiring writers wanting to understand how literature is consumed in the digital age, and how this affects interpretation.
Across eight weeks, you'll explore the evolution of reading strategies, from traditional close reading methods to distant, surface, hyper and social reading.
You can work through course materials at your own pace, and on completion, you will have gained a comprehensive understanding of reading strategies, which you can use to improve your own writing with specific media in mind.
Visit University of Basel: Literature in the Digital Age: from Close Reading to Distant Reading
Through a series of short videos, assigned readings and practical exercises, this course is designed to give you the knowledge you need to compose powerful poetry.
A beginner-level course that takes just eight hours to complete, you'll learn about the impact of the poetic line, explore rhyme and rhythm, as well as poetic techniques like metaphors and abstraction.
You'll also learn how to critically evaluate and revise poetic drafts.
Along the way, you'll study the work of established poets, and compose your own pieces from a series of prompts that will be reviewed by your course peers.
Visit California Institute of the Arts: Sharpened Visions: A Poetry Workshop
The last on our list of the best free university writing courses is aimed at aspiring screenwriters.
You'll need to commit around 93 hours of your time to work through this 20-week course, but should have a submission-ready feature-length script by the end of it.
In the initial weeks, you'll cover concept creation, character profiles and the three-act story arc, outlining the first act of your script.
In week five, you'll get an introduction to screenplay software, before commencing with your writing in week six.
Each week from there you'll be tasked with writing a certain number of pages, reviewing as you go, working your way to a final polished script for either film or television.
Visit Michigan State University: Write a Feature Length Screenplay for Film or Television
Final Thoughts
Writing may be a part of our daily lives, but it's not a skill that comes naturally to everybody.
When you consider how many writing styles there are, it's important to understand the nuances between them and how to write appropriately for different situations.
Whatever your learning objectives are, there's a free university writing course that can help you become a more accomplished writer, be it for study, work or pleasure.
---