The Best Free University and College Courses for Law
Why Take an Online Law Course?
The rule of law is fundamental to society; it implies that no-one is above the law. Everyone should benefit in a society with rules and laws, and the law is generally considered to be a key dimension of a fully functioning and well-governed country.
Lawmakers, judges, governments and law enforcement officials are equally bound by the rule of law while providing an essential service.
Studying lawbrings many benefits, including specific legal knowledge in applying and upholding the law, as well as teaching you key skills such as critical thinking, reasoning, debating and writing.
Many study law out of a desire to make a difference to the society in which they live, perhaps to work with specific underrepresented groups, such as those who qualify for legal aid or are migrants and immigrants.
For others, a career in law might offer prestige or status. Corporate or business law might be more of a draw, as it involves working with large businesses and organisations, or it might simply be an academic or intellectual challenge to understand and advise in relation to niche or complicated areas of the law.
Who Might Benefit From Taking a Free University Law Course?
Traditionally, the route into law was through attending the best schools, gaining the right qualifications and then beginning work.
As the concept of access to the workplace has evolved in recent years, the traditional way is no longer the only approach and there are a number of ways to access a career in the law.
For some, the first step in studying law will be to enrol in an free online law course.
These courses do not give a specific certification, so do not confer legal status or allow you to work as a lawyer once completed, but that does not mean that there are not many compelling reasons to take an online legal course.
Reasons to Take a Free Law Course
Considering a Career Change to Work in the Law
For those that might wish to change career paths and work in the law, trying a free course before leaving your current role could be a good idea.
It can help you understand whether you are merely interested in the subject or whether you have the drive, grit and determination to see through studying for a new law qualification.
Gaining Knowledge Ahead of Starting a Degree or Advanced Course
You may just be starting out on your career path after leaving school and want to acquire knowledge ahead of starting a degree, or even making an application for a degree.
Much like those making a career change, understanding what you are committing to and what you might learn can be crucial to be confident that you are making the right decision.
The knowledge gained on a free course can also be useful when completing applications, giving you an edge over other candidates.
Expanding Knowledge Alongside Your Law Degree
You may have already started your law degree and realised that perhaps your basic knowledge is a little lacking or requires revision.
You could read books, but you may gain more insight from a free online law course, which can boost your knowledge and confidence.
Becoming a Legal Apprentice
You may wish to qualify as a lawyer through a non-traditional route such as a legal apprenticeship, but want some quantifiable back-up for your application to show that you have a basic understanding of what is required and have a commitment to succeeding.
An online legal course can be helpful.
Personal Development and Knowledge
You may have no interest in working in the law but want to further understand your own rights and responsibilities, or just gain more academic knowledge for personal development.
Free courses can be an excellent way to gain insight and learning without commitment or acquiring qualifications.
Try Before You Buy
Before you make a financial commitment to a course, it can be a good idea to make sure the content meets your own objectives by reviewing materials for free.
Many free online courses are run by well-regarded universities and can be a great way to experience their teaching.
What Should You Expect to Learn on Your Law Course?
The exact skills you will learn on a free law course will depend on its nature, and whether it is academic or professionally oriented.
That said, there are key skills that lawyers benefit from and you will likely encounter or cover some of the below:
Communication
One of the key skills that a lawyer or any law professional requires is communication, both written and verbal.
On a free law course, you would expect to learn skills related to constructing legal arguments, how to present arguments in a court or mediation setting, writing legal documents and statements to back up cases and understanding case law and legislation.
Problem Solving
Another key legal skill is that of quickly getting to the root of a complex problem, and then working out potential ways to solve it, as well as selecting the best solution for your client.
Understanding of the Law
Before you can apply the law, you need to learn to understand the law, and a free legal course will give you a basic overview of how the law works.
This may be in the form of the history of the law or more specific to one area (for example, understanding contracts).
Personal Skills
There are a number of personal skills which are essential to the study and practice of law, including but not limited to self-awareness, time management, self-study, motivation and self-reliance.
Free online legal courses will help you begin to develop and improve these skills.
How to Improve Your Learning Alongside Your Course?
As the saying goes, work smarter, not harder, for both work and study.
Approaching the free online legal course in a methodical way will allow you to get the most from the course and improve your learning.
This includes having a clear idea of why you are taking the course and what you hope to gain from it, and then having a plan that you execute throughout.
Make sure that you attend and are prepared for every session, have done the pre-reading and any assignments in advance of each class, and then after each class type up your notes and consolidate your learnings in advance of any revision required.
There is a lot of reading required for any law course, online or otherwise, and it is essential to keep on top of this without falling behind.
Make sure you know what you will be covering and break up the reading into manageable chunks – little and often is key.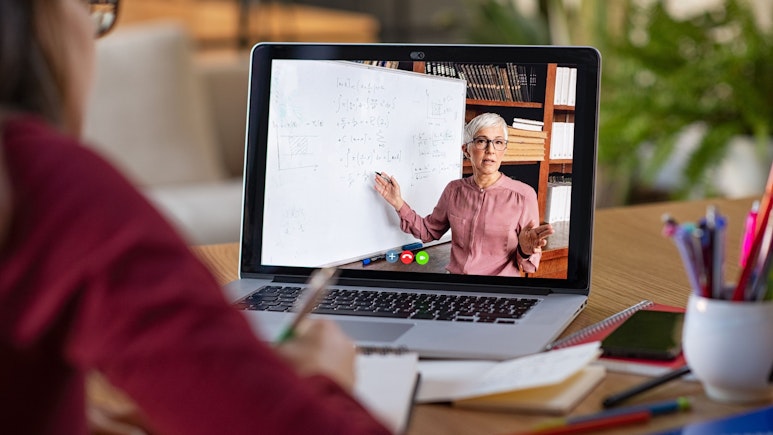 The Best Free University and College Courses for Law
The Best Free University and College Courses for Law
These are mainly MOOC (massive open online courses) courses, meaning that they are free to access by auditing the course, but you do have to pay for a certification if you want to show a credential for your work.
A free foundation course offered by Yale Law School, as a review or introduction for law students, covering terminology, concepts and 'tools lawyers and legal academics use to make their arguments', available in a number of languages.
Fully online and covers 16 hours of learning, flexibly to suit you, with the course presented over three weeks.
A paid option includes a shareable certificate at the end of the course.
Visit Yale – A Law Student's Toolkit
The moral and political philosophy module is one of the most popular at Harvard Law School and this free online course offers an introduction for interested parties and those wishing to apply.
A more limited free version is offered, or for a small sum, access to the full course, graded assessments and a shareable certificate on completion.
The course takes 12 weeks with three to six hours study a week required.
Visit Harvard University – Justice
This eight-week, self-paced course from Harvard Law School offers an introduction to contracts – what they are, how they are constructed and what remedies are available when they are invariably broken.
For an upgrade fee, the full course materials and shareable certificate on completion is available.
Visit Harvard University – Contract Law: From Trust to Promise to Contract
Designed for lawyers and law students, this course is an introduction to Harvard Law School's course on computer science, offering a top down approach on the legal implications of technological decisions made by clients.
Self-paced, this online course requires three to six hours per week to study over 10 weeks.
For an upgrade fee, the full course materials and shareable certificate on completion is available.
Visit Harvard University – CS50 for Lawyers
Of interest to law students, lawyers and also those affected by the issues relating to the legal implications, this self-paced online course gives an overview of the legal, medical and ethical questions around reproduction and human genetics.
Requiring one to two hours per week over 10 weeks, this course is offered in English, for free, although a small fee is required to upgrade to the full version with graded assessments and shareable certificate on completion.
Visit Harvard University – Bioethics: The Law, Medicine and Ethics of Reproductive Technology and Genetics
If you are interested in an overview of the American government and how it functions, as well as public policy and the intersection of religion and politics, this month-long course from Harvard is for you.
You will need to dedicate two to four hours per week to self-paced study and, as with the other Harvard courses, if you would like the graded assessments and shareable certificate on completion you will need to upgrade from the free version for a small fee.
Visit Harvard University – US Public Policy
UCLouvain is one of Europe's oldest universities and this online course in international human rights is suitable for those who have studied law at graduate level or taken one of UCLouvain's beginner courses.
As this is more advanced, there is more study, with six to eight hours per week recommended over the 12 week duration.
The course is in English and, as with the Harvard courses, a fee is payable to access the graded assessments and completion certificate.
Visit UCLouvain – International Human Rights
This is an advanced level specialist course in international investment law and students will learn about the history and objectives of history of international investment law, as well as learn the tools and skills to comment on current controversies and criticisms.
Prerequisite knowledge of international law is required for the 10-week course, where students should commit to six to eight hours per week of private study.
As with the International Human Rights course, the course is in English and a fee is payable to access the graded assessments and completion certificate.
Visit UCLouvain – International Investment Law
An entry-level course into English common law, this online course will take around 20 hours to complete over four weeks of flexible tuition.
The paid option includes a shareable certificate at the end of the course, with the free version giving access to the online teaching.
Visit University of London – Introduction to English Common Law
This is an entry-level course from the University of Pennsylvania, looking at American law.
Each week considers a different area, including Tort Law, Contract Law, Property, Constitutional Law, Criminal Law and Civil Procedure.
Requires approximately 12 hours of time over the six weeks.
Visit University of Pennsylvania – An Introduction to American Law
If you have already completed some entry-level courses and are looking for more specific knowledge in niche areas, then this could be the right course for you.
At intermediate level this course requires two to three hours per week over six weeks, and again offers a free and paid for version.
Visit University of Pennsylvania – Intellectual Property Law and Policy Part 1
This short two-week online course is suitable for anyone looking to learn more about the ethics of imprisonment and identify prison alternatives – from law students to social workers, or those researching and advocating for better rights.
There is a small fee to access the accredited version, or the free version allows access to the pre-recorded online teaching, allowing participants to learn at their own pace.
Visit University of Leeds – Incarceration: Are Prisons a Suitable Punishment?
This beginner-level course explores the concept of human rights and how those rights are enshrined in law across various countries, including the European Convention on Human Rights.
It requires around 14 hours of teaching at your preferred pace.
Again, the free version allows access to the teaching and a small fee gives you a shareable completion certificate.
Visit Utrecht University – Human Rights for Open Societies
No prior knowledge in European Business Law is required for this three course bundle but you will need to dedicate some time.
Although you can work at your preferred pace, it is suggested that, at two hours per week, it will take five months to cover all the knowledge required, including writing the required essay assessments.
Visit Lund university – European Business Law
Learn the art of strategic negotiation in 17 hours.
Aimed at law students but really relevant to anyone who might carry out a negotiation – including buying a car, saying yes to a new job or gaining traction for promotion.
Simply watch the videos, learn the steps and practice, plus take the final Mastery Exam as many times as you need until you are there.
Free, with a small fee payable for the shareable certificate.
Visit University of Michigan – Negotiation Skills
Final Thoughts
Aimed at law students and those wanting to learn more, online free legal courses can be a great way to upskill yourself and broaden knowledge, either in advance of an application to law school, or to consistently revise skills during or post education.
Free online legal learning can be an excellent way of finding out whether you have the aptitude or prolonged interest in studying law.
---