Morgan Stanley Technology Roles
The financial services industry is heavily reliant on innovative technology. As a leading global firm, Morgan Stanley welcomes graduates onto its technology programme each year, providing successful applicants with the opportunity to launch their career in financial technology (FinTech). It also offers additional placement opportunities for undergraduates.
All roles, for both graduates and undergraduates, are paid placements that offer hands-on experience in this rapidly evolving sector.
As a growing industry that looks to continually improve financial activities through innovation, FinTech is an appealing career path for many graduates. Places on the Morgan Stanley technology programmes are highly sought after and competition is fierce.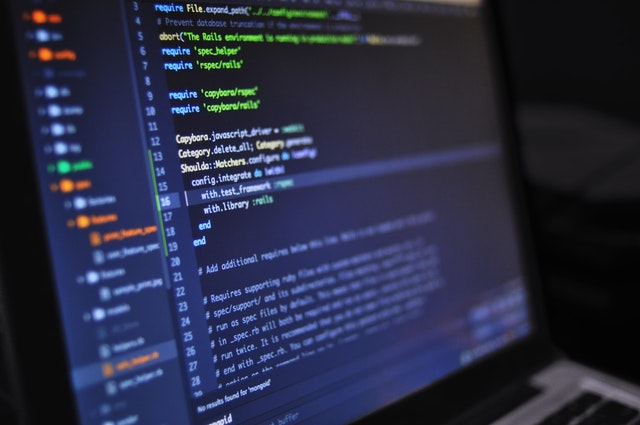 What Technology Graduate Schemes Are Offered at Morgan Stanley?
The Morgan Stanley technology programmes offer placements of varying lengths. In the EMEA region, placements can be undertaken in London or Glasgow, with some opportunities also available in mainland Europe.
The placement types on offer are:
Full-time analyst
Seasonal analyst
Morgan Stanley Technology Full-Time Analyst
Full-time analyst roles are permanent job openings available to graduates who have achieved the relevant qualifications (generally a 2:1 Bachelor's degree or above in a computer-science-related subject).
They typically last for a minimum duration of three years before career progression becomes available.
Full-time analyst roles are offered in London, Glasgow and Budapest, with two recruitment drives taking place in February and August.
Morgan Stanley Technology Industrial Placement
Industrial placements offer participants hands-on work experience within the firm's technology department. Successful applicants will work on actual projects and gain first-hand insight into the realities of a career in financial technology.
Industrial placements are available to undergraduates studying on a sandwich degree course and last for 12 months in Glasgow, with the option of 4-, 6- and 12-month placements in London.
Morgan Stanley Technology Seasonal Analyst
Seasonal posts are available in London, Glasgow and Budapest and typically take place in either summer or winter (check the Morgan Stanley programme finder for current opportunities).
As with industrial placements, they are temporary posts designed to provide participants with valuable knowledge and experience in preparation for a full-time career.
There are some distinctions in duration on the seasonal analyst programme. For example, the summer analyst programme lasts for 12 weeks in Glasgow, and 10 weeks in London and Budapest.
Specific duration and start dates will be detailed under each opening as they become available.
Morgan Stanley Technology Internships
A Morgan Stanley internship can crop up at any time and in any location, so be sure to keep a continual watch for available opportunities.
Internships are generally part-time posts that allow undergraduates to combine academic study with practical experience in a technological environment.
Morgan Stanley's technology division is subdivided into multiple teams:
Development
Enterprise engineering
Business analysts
The team within which you are placed will be dependent on your technical skills, abilities and interests, as well as which placement type you undertake.
Development Teams
The development teams are responsible for supporting the firm's various business units (Investment Management, Institutional Securities, Wealth Management, etc.) through the development, implementation and maintenance of innovative applications.
Your role within this team will include regular meetings with clients from these various departments to discuss and evaluate their needs. You'll be involved in translating their requirements into software solutions that meet their objectives and streamline processes.
The type of projects you can expect to work on include the development of algorithmic trading systems and the advancement of life-cycle management applications.
Enterprise Engineering Teams
The enterprise engineering teamsare involved in the development of Morgan Stanley's operating systems and platforms.
You'll be involved in improving and maintaining internal networks, databases, hardware and systems that support the firm's various trading, mobile and end-user applications.
The type of projects available to those in the enterprise engineering teams include company website enhancement and the management of internal operating systems.
Business Analyst Teams
As a business analyst, you'll work in collaboration with other technology teams and end clients, providing data analytics and data science support to assist with the development of cutting-edge technical solutions.
Only participants on the full-time or seasonal analyst programmes are eligible to work as part of the business analyst teams.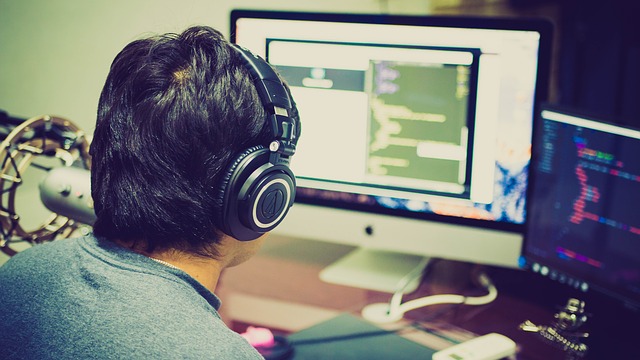 How Will I Be Supported on the Technology Graduate Schemes?
Each of the Morgan Stanley technology schemes provide a period of classroom-based learning along with ongoing development opportunities.
The specifics of this training and the additional support given will be relevant to the level and duration of the placement in question:
Full-Time Analyst Training
On joining Morgan Stanley as a full-time technology analyst, you will receive ongoing support designed to equip you with the skills and knowledge needed to kickstart your career.
This begins with an intensive 15-week global training courseoffering a firmwide orientation, followed by an introduction to Morgan Stanley's in-house tools, systems and applications. The last four weeks of the course will be spent working on a group project.
This initial training course is split into two individual tracks: 
Infrastructure Engineering
Application Development
The track you attend will be relevant to your technical abilities.
On completing the initial training course, you will join your chosen business unit and begin work as a valued member of the team.
You will receive ongoing support from experienced colleagues, as well as networking opportunities and access to further educational and career development resources.
Training For Seasonal Analyst, Industrial Placement and Internship Positions
Participants on any of the three other technology programmes will partake in a short company inductionthat provides insight into Morgan Stanley as a firm and its technology department.
Continued development will come in the form of involvement in a project as part of your business team or, for interns, supported on-the-job training relevant to your position.
Throughout your placement, you will receive guidance from experienced employees and be offered access to team building and networking opportunities, and an expert speaker series.
Who Can Apply for the Technology Graduate Schemes?
The Morgan Stanley technology programmes require applicants to come from a computer science background (or a related discipline such as information systems or software engineering).
Full-time analyst roles are available to graduates that have achieved a 2:1 honours degree or higher. You are welcome to apply as an undergraduate, provided you are on track to complete your course (and receive a minimum of a 2:1) before the role commences.
For all other programmes, you must, again, be on track for a 2:1 classification in a relevant discipline and be able to demonstrate a strong academic record.
For those looking to join the development or enterprise engineering teams, you need to demonstrate a sound knowledge of:
Operating systems
Various programming languages
Algorithms
Scripting and coding
Complexity theory
Data structures
Full-time analysts wishing to join the business analyst teams are required to have a keen understanding of technical, functional and business-related IT requirements, as well as the skills to identify, document and implement appropriate solutions.
For all applicants, regardless of programme or business team, there are additional skills that you should look to highlight throughout your application. As the FinTech industry is constantly evolving, you need a willingness to learn and the ability to adapt quickly in a fast-paced environment.
Investment banking is also an unpredictable environment, so you need to be able to think on your feet and effectively respond to changing demands.
In addition to the above, Morgan Stanley is also looking for applicants that demonstrate particular soft skills and personality traits.
These are detailed further in The Morgan Stanley Graduate Application Process.
How to Apply
The Morgan Stanley technology application process follows the same steps as other Morgan Stanley graduate schemes. This includes:
An online application
An interview 
Our article on the Morgan Stanley Graduate Application Process talks you through each stage in detail and offers advice on how best to prepare.
Although the application process itself is the same for each graduate scheme, the particulars will vary, such as the focus of your aptitude tests, interview questions and assessment day activities.
As an applicant to the Morgan Stanley technology scheme, be prepared to answer questions on specifics such as operating systems including Windows and Linux, as well as your experience with various programming languages, algorithms and concurrency.
Investment banking technology requires creative thinkers that can develop innovative solutions and translate these into practical applications. Be sure to demonstrate both your analytical skills and problem-solving skills, as these are key requirements for success.
Also, whilst your academic background will be computer science and not finance-related, you must be able to demonstrate a sound understanding of and interest in financial services and investment banking, as well as technological advancements in each.
What Happens After I Complete the Technology Graduate Scheme?
The next steps taken on completion of your Morgan Stanley technology placement will depend on which programme you undertook and your level of success throughout.
Successful interns that demonstrate commitment and excellence during their placement may be invited to join the full-time analyst programme after graduating from university. The same applies to seasonal analysts.
If you do not receive an offer, you are still welcome to apply for the full-time analyst programme if you wish to do so. Alternatively, you may choose to start your graduate career with another financial services firm; in which case, your experience will provide you with a competitive edge in the application process.
For those already on the full-time analyst programme, Morgan Stanley's career opportunities are vast. The firm actively encourages progression and, if you are dedicated and committed to your role, you will find ample opportunities to climb the ladder.
Typically, on successful completion of the analyst programme, employees rise to the level of associate, taking on further responsibility while receiving continued development opportunities and training.
As Morgan Stanley is a global firm, there is often an opportunity to travel and spend time working with technology teams in other countries.
Since the FinTech industry is constantly evolving and adapting to change, Morgan Stanley careers in the technology division can be varied and provide open-ended possibilities for those that have the vision and skills to develop innovative ideas into practical applications.
---