Unstructured Interviews
In this article Skip to section
An unstructured interview is a flexible method of interviewing that uses a conversational approach rather than pre-planned interview questions.
The conversation is led by the interviewer, but can change direction as the interview progresses – depending on where the conversation goes or how the interviewer decides to steer it.
Also referred to as an 'informal interview' or a 'discovery interview', this method helps the interviewer to find out more about the candidate as a person. The interviewer's role is to guide the candidate through the interview via a conversation, asking questions to extract the information needed to make a well informed assessment.
This technique was first used as a qualitative research method by sociologists looking for a deep understanding of their subjects or, sometimes, by psychologists assessing child patients.
Recognised as a way of exploring the subject's personality and attitudes, job recruiters have since adopted the unstructured interview as a viable alternative to the restrictions of the traditional structured method of interviewing.
As this approach allows for a deeper understanding of the interviewee, it is particularly beneficial when competing candidates are equally qualified for a job role but their soft skills and personality also need to be considered.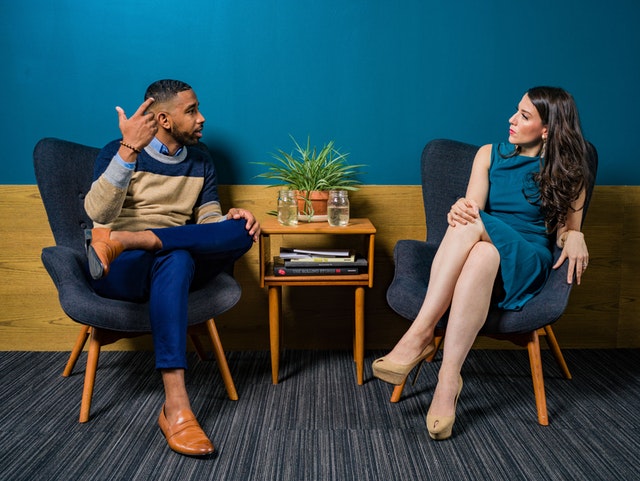 What Is the Difference Between a Structured and an Unstructured Interview?
A formal structured interview is commonly used by employees during the application process for jobs. It has several distinct characteristics:
In contrast, an unstructured interview is defined by the following key features:
Unstructured Interview Pros and Cons
An unstructured interview can be an effective way to encourage job candidates to perform at their best, but there are pros and cons to consider before deciding if this is the right interview technique for you.
Pros
Cons
Unstructured Interview Examples
There are various ways an unstructured interview can be undertaken, and these are often influenced by how far along the recruitment process they come. Each method has its pros and cons, and should be led by experienced and skilled interviewers.
Telephone Interviews
Once applications have been received and a shortlist drawn, a telephone interview may be the next step. Recruiters often use this stage to determine which candidates are suitable to move on to a face-to-face interview.
A telephone interview tends to be conversational by nature. A candidate might be asked to "Tell me about yourself" to open the conversation. The chat might then be steered to cover any important issues that will determine whether or not they will move forward in the process.
Panel Interviews
Panel interviews can follow the unstructured format, with a team of interviewers working together to question individual candidates. Often, one interviewer will ask an initial question, with another following up on the answer with further probing.
The interviewers may have agreed on a plan beforehand and will have the same outcome goals. They may even allocate certain roles to each other – for example, one to make introductions and put the candidate at ease, one to focus on a particular area of questioning, and so on.
Once all the interviews are complete, the interviewers will decide as a group which candidates they think should move forward in the selection process. This method of interviewing can help create an interesting dynamic and can reduce the risk of interviewer bias.
Group Interviews
Another way of performing an unstructured interview can be in a group situation. This is where several hopeful candidates come together in an interview process led by the interviewer(s).
The group works together on various tasks, giving each member the chance to demonstrate their leadership qualities, confidence and ability to get on with others, in a more natural social environment.
A group interview may take place over several hours, or even days, to allow each candidate the opportunity to be heard and get involved.
Face-to-Face Interviews
A face-to-face interview will take place as you would expect: the interviewer and interviewee seated at a desk or table, or even in a less formal, low-key environment.
The tone will be conversational to follow the unstructured format and to allow the conversation to develop naturally, with some guidance from the interviewer.
Unlike traditional formal interview methods, the relaxed feel of this type of interview means that the candidate is more likely to be themselves and give an accurate impression of who they are.
Final Thoughts
An unstructured interview is an approach that allows recruiters to get to know their candidates better.
Without the restrictions of pre-planned questions, the interviewer can adapt and steer the interview to obtain specific information. This can be particularly useful in the final stages of recruitment if the remaining candidates have similar qualifications and experience.
An unstructured interview allows the interviewee to demonstrate their personality and soft skills, whilst allowing the interviewer to gain clarification and a deeper understanding of the candidate as a person.
---