Procter & Gamble Application Process
All products and services featured are independently selected by WikiJob. When you make a purchase through links on this page, we may earn a commission.
Procter & Gamble Practice Test
In this article Skip to section
Procter & Gamble (or P&G) is one of the world's largest consumer goods companies, with numerous household brands including Oral-B, Gillette and Pantene.
P&G prides itself on its 'build from within' approach, which means that most employees start at entry level and then progress within the company.
The company aims to present its new recruits with varied challenges from their first day on the job, as well as giving them real responsibility alongside support and training.
P&G's training programmes – applications to which are covered in this article – are tailored to individual employees, with a '70/20/10' approach to learning:
70% of learning is experience-based
20% is from mentors, peers and colleagues
10% is through structured courses and materials
P&G also offers a range of internships, co-ops (paid work experience that counts towards an academic qualification) and development programmes.
When Do I Apply?
Deadlines will vary depending on the position. Graduate programmes are often screened on a rolling basis, so you should apply as early as you can to avoid missing out.
You can search for current vacancies on the P&G careers page . It's also worth setting up a job alert , so that you will be among the first to hear about opportunities that match your criteria.
What Qualifications Are Needed?
These will vary depending on the job or programme applied to.
Many will require specific academic qualifications, such as a degree, but P&G states that it considers a 'full range of data' when assessing candidates, including performance during the application process, unique skills, work experience and more.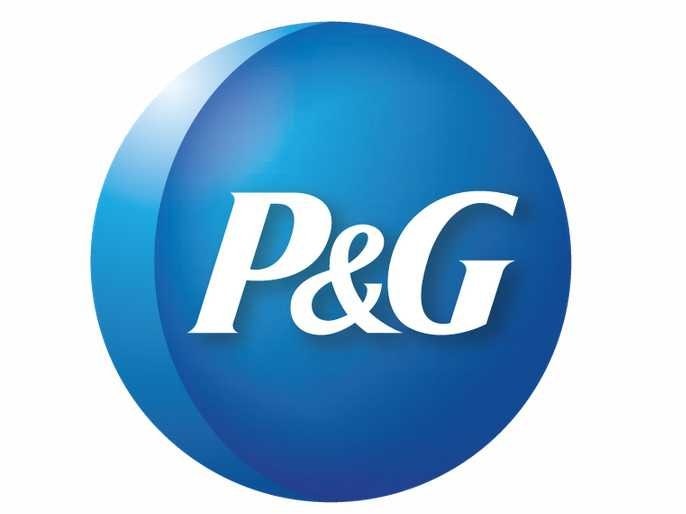 Procter & Gamble Application Process
PEAK Performance Factors
P&G's PEAK Performance Factors are the characteristics the company has identified as key to its success.
They are used to measure performance within the company, form the basis of its career system, and describe the attitudes and behaviours it is looking for in all candidates.
Throughout the application process, you should try to align your skills and experiences with these factors.
The PEAK Performance Factors are:
Lead with courage
Innovate for growth
Champion productivity
Execute with excellence
Bring out our best
P&G's Purpose, Values and Principles are at the core of the PEAK Performance Factors, and form the foundation for the company's working culture:
Purpose
To provide high-quality branded products and services that improve the lives of consumers.
Values
Integrity – Being honest, doing the right thing and operating firmly within the law.
Leadership– Every employee is a leader in their own area of responsibility. The company has a clear vision of where it is going, and focuses resources to achieve its leadership objectives and strategies.
Ownership – This includes personal accountability and an emphasis on every employee acting as an owner of the company, with its long-term success in mind.
Passion for winning – The desire to improve, innovate and excel in the marketplace.
Trust – Respect for all colleagues, customers and consumers, and confidence in the intentions and capabilities of others.
Principles
We show respect for all individuals
The interests of the company and the individual are inseparable
We are strategically focused in our work
Innovation is the cornerstone of our success
We value mastery
We seek to be the best
We are externally focused
Mutual interdependency is a way of life
Application Process
The application and assessment process at Procter & Gamble is as follows:
Online Application
Assessment
Interview
Career Academy (for graduate programmes in manufacturing and logistics, sales, branding, and finance)
Offer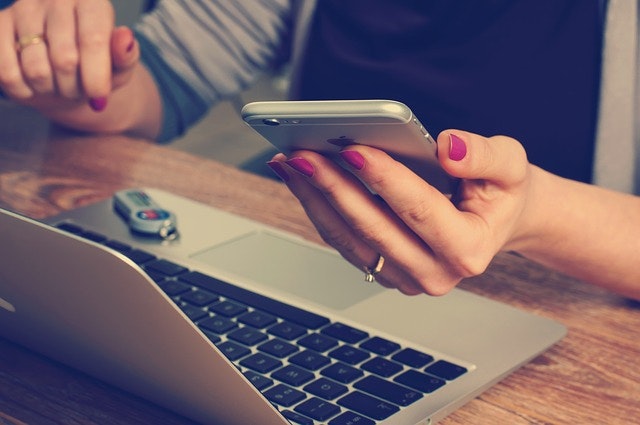 Procter & Gamble Application Process
1. Online Application
You will need to apply online for a graduate position at Procter & Gamble. Visit the P&G careers page and check for current job vacancies.
If you find a position that suits you, click 'apply now' to begin your application.
You will need to complete the following sections:
Contact details – All the usual information such as name, email address and so on.
Education – You will be asked to select your university, subject and education level from a list. If your place of education does not appear in the list given, type 'not in list' into the box provided and then select from the drop-down menu.
CV – You can type, paste or attach your CV in the relevant field. The maximum length allowed in the type field is 64,000 characters and attachments are limited to 500 kilobytes. You can attach up to five documents in Word, Text or PDF format.
Questionnaire – A set of questions relating to the specific skills required for the role.
Confirmation – Confirm that all the information you've provided in the application form is accurate.
Summary – A final chance to review all your information before officially submitting your application.
At the start of the process, you will create an account; you can save your application as a draft at any point and return to it later.
If your application is accepted, you will be contacted by email with information about the next phase of the recruitment process.
After each stage, you will receive an email informing you of your updated status and any tasks you now need to complete.
You can also check the status of your application by logging into your account.
2. Assessment
After submitting your application form , you may be required to take one or more of Procter & Gamble's online assessments. The tests you are asked to take will vary depending on the role you have applied for.
All tests are fully mobile-enabled and will take between 20 and 60 minutes to complete, depending on the role. Some include timed sections.
All the assessments are designed to be challenging and will require sustained periods of reading and concentration, so find somewhere quiet, comfortable and free from distractions to complete them.
We recommend undefined .
If you have a disability that may affect your ability to do the tests, you should contact P&G through its help site to request reasonable adjustments.
PEAK Performance Assessment
The PEAK Performance Assessment takes about 20 minutes and is designed to assess your experience, background, interests and work-related attitude.
Your responses will be measured against P&G's key competencies , or PEAK Performance Factors.
For example, you may be asked, 'How would you behave in a social setting?', with a choice of responses ranging from 'Introduce yourself to others' to 'Sit by yourself trying not to disturb anyone'.
Your task is to select the answer that most accurately reflects your own personality.
Other questions may ask you to rate statements relating to interests and preferences – such as reading or listening to the news – on a sliding scale.
There are no right or wrong answers; you should give responses that most accurately reflect you and your interests.
Interactive Assessment
This test measures cognitive ability and takes around 30 minutes.
Depending on the role you have applied for, you may be presented with numerical and/or logical reasoning tests. These could involve completing the missing number in an equation, or identifying patterns in a series of symbols.
You should complete the assessment on your own without any assistance from others – if you move forward in the application process, P&G may check your ability to answer these types of questions under supervised conditions.
Once you have answered a question, you will be moved forward to the next one and will not be able to go back to previous questions.
You should only use the navigation arrow provided on each page as using your browser's 'next', 'back' or 'refresh' buttons will cause errors.
Sales Virtual Job Preview
For sales jobs that require previous experience, you may be asked to complete the Sales Virtual Job Preview.
This will assess things like your work style and sales experience, as well as your problem-solving and cognitive ability .
The assessment is made up of a variety of exercises:
Work with Customers and Colleagues. You'll be given a range of work-based situations and will need to select your most and least likely response from a list. Topics may include project challenges, meeting deadlines and customer requests. Situations will be sent in the form of emails. For example, you may receive an email stating that your calendar is full for the day with some meetings overlapping. You would need to choose the course of action you would be most and least likely to take in response.
Analyse Your Business. This section involves analysing fictional sales reports to answer a series of questions on areas such as sales trends, competitor performance and opportunities to improve results.
Manage Your Week. You'll be presented with situations and tasks that sales staff face on a day-to-day basis. You will need to organise a calendar to show how you would set about accomplishing each one.
What Drives You. This exercise is a chance to tell P&G about the type of work environment that most motivates you. You will be given two statements at a time and must pick the one that best reflects what you prefer in a job.
Tell Us Your Story. A series of questions about your background and work history.
Describe Your Approach. These questions reveal your approach to work; choose the statement that reflects you best.
The assessment as a whole should take around 60 minutes. There is no time limit but you are encouraged to work through the questions at pace.
It is recommended to have a calculator and rough paper to hand.
More detailed information on all the online assessments is available on the P&G Assessment Overviews page .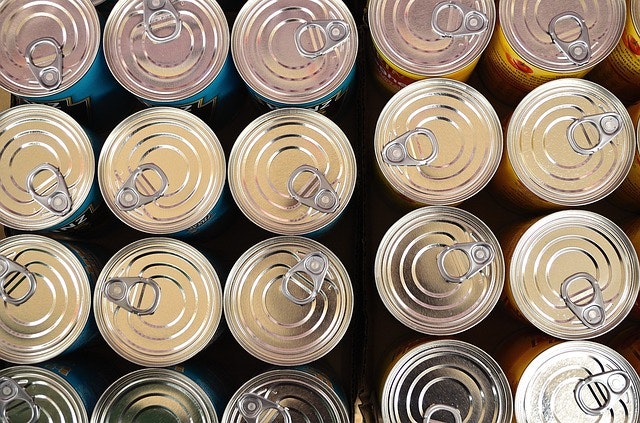 Procter & Gamble Application Process
3. Interview
Candidates who successfully complete the online assessments will be invited to an interview.
This could be a one-to-one or a panel interview and may take place online, over the phone or in person.
You may have more than one interview. Most interviews will last around 45 to 60 minutes.
The interview will include a combination of behavioural and situational interview questions covering your previous successes and experiences, and how you would respond to situations in the future.
The interviewer will be looking to see how closely your skills, attitudes and behaviours are aligned with the PEAK Performance Factors outlined earlier in this article.
Depending on the role, you may be asked some additional questions specific to the type of work you'll be doing when you first join P&G.
Interview questions may include:
Tell me about a time when you worked with others.
Give an example of a time when you created something new.
If you were asked to take on a difficult project, how would you ensure it was successful?
You find yourself in conflict with a colleague. How would you handle it?
You will need to provide examples to illustrate your response to each question.
Your answers should be as full as possible, containing three key elements:
Context – Make sure you give enough background information so your interviewer can understand the situation.
Actions – Describe the actions you took or would take (if it is a hypothetical situation). Be sure to explain why you took, or would take, those actions.
Results – Describe the results of your actions and the impact they had or would have.
For more information on the interviews, the type of questions you can expect and how to prepare for them, have a look at our dedicated article on Procter & Gamble interview questions .
Interview Hints and Tips
Think about successes from all areas of your life when responding to questions. This may be your studies or work experience, but you could also draw on hobbies, clubs or volunteering activities, if they are relevant to the role. * Use the STAR technique to frame effective answers.
Practise some common interview questions with friends or family members.
Review your CV and any other information you have provided before attending the interview. It's likely that your interviewer will refer back to it.
You will also have a chance to ask your own questions about life at P&G and the role you are applying for, so prepare some questions in advance.
4. Career Academy
For many candidates, the final interview is the last stage of the application process before an offer is made. Applicants for entry-level roles in sales, manufacturing and logistics, branding, and finance are invited to one of P&G's Career Academies if they are successful in their interview.
These events are held at one of P&G's sites and last two to three days, with all expenses paid.
During the career academy, you will work as part of a team on real-life business and technical problems involving some of P&G's biggest brands. You will be assessed on your problem-solving skills , leadership and ability to think innovatively.
The events also include mini training sessions to build on candidates' expertise.
During the event, you will have the opportunity to socialise and network with senior management – as well as recent graduates and fellow applicants – at dinner or activities like pizza-making and escape room games.
Remember that you are being assessed throughout the entire time you are at the academy, not just during the official sessions.
5. Offer
If you successfully complete all stages of the application process, you will be offered a role at Procter & Gamble.
Graduate employees are encouraged to 'make an impact from day one', so you will be given lots of responsibility early.
You can keep up to date with the status of your P&G application via the account that you create when you first apply. You should also add '@pg.com' to your email's safe list, to make sure you receive all communications about your application.
Final Thoughts
Competition for positions at P&G is fierce; it's not unusual for more than 100 applicants to be vying for one place.
The advice, hints and tips covered in this article should give you an edge as you make your way through the P&G application process.
---