Eversheds Sutherland (ES) is a global top-15 law firm, created in 2017 after the merger of UK-based Eversheds LLP and US firm Sutherland Asbill & Brennan LLP.
ES describes itself as a purpose-led organisation. It prides itself on being known as 'one of the world's most innovative law practices', with a particular interest in pioneering work, creative solutions and the use of technology.
As with most firms of its calibre, Eversheds Sutherland works as one global team providing clients with services that include corporate, tax, litigation, energy and infrastructure, insurance, financial services, intellectual property, real estate and construction.
Eversheds Sutherland acts for over half of the US Fortune 100 and FTSE 100 companies, among many others. It is on the panels of more than 25 banks and hundreds of global corporations. Clients include GE, Facebook, Microsoft, Siemens, The Coca-Cola Company, Apple and Starbucks.
Eversheds Sutherland is one of the UK's largest law firms by staff numbers, employing more than 1,600 lawyers across 10 offices, with training contracts offered in Leeds, Cardiff, Cambridge and Manchester, as well as London.
There are 50 trainee vacancies each year and in 2018, Eversheds Sutherland retained 31 out of its 44 qualifying trainees.
Contents
What Graduate Opportunities Does Eversheds Sutherland Offer?
When Can I Apply?
What Qualifications and Skills Are Sought?
The Application Process
Receiving an Offer and What Happens Next
Summary
Further Reading
What Graduate Opportunities Does Eversheds Sutherland Offer?
Eversheds Sutherland offers summer vacation schemes and two-year training contracts. ES also runs open days at selected UK universities, as well as work experience and apprenticeships.
Applicants to Eversheds Sutherland may make one application per academic year, either for the vacation scheme or training contract.
Candidates who require assistance with the application process or assessment days are invited to contact the firm to make reasonable adjustments.
PRIME Work Experience
Eversheds Sutherland is a founding member of the PRIME work experience scheme, which started in 2011 and now has 60 member firms.
Eversheds Sutherland Unlocked
Aimed at sixth-form state school students with mainly GCSE A or B grades, little or no family history of higher education and a genuine interest in law, this scheme is a three-day work experience placement at an Eversheds Sunderland office.
It was developed out of the Pathways to Law project, a joint initiative with the Sutton Trust and the University of Law.
Successful candidates will work with professional lawyers, learn what a law career involves, and receive advice and guidance for a career in law. This includes coaching sessions and support with their university application.
Applications close in January for schemes running in the spring. The offices that take part have included Birmingham, Cardiff, Leeds, London, Manchester, Newcastle and Nottingham.
Solicitor Apprentice
Eversheds Sutherland offers seven places each year for solicitor apprentices. Applications open in October for positions starting in September.
The apprenticeship is a six-year programme. During this time, students will undertake part-time study with the BPP University Law School, as well as on-the-job training.
To receive an LLB (Bachelor of Laws degree), students must first pass the Solicitors Regulation Authority (SRA) assessment, as well as various examinations required during the apprenticeship.
Apprentices study one day a week at BPP and receive study leave when needed.
In the office, apprentices carry out 'supervised work-based learning' based on the SRA's competency statement. They will also be required to complete a work-based assessment portfolio.
Applicants must have at least five GCSE grades A to C (including English and maths) and be on track to obtain A-levels of at least BBB or equivalent (120 UCAS points). General Studies and Critical Thinking courses are excluded.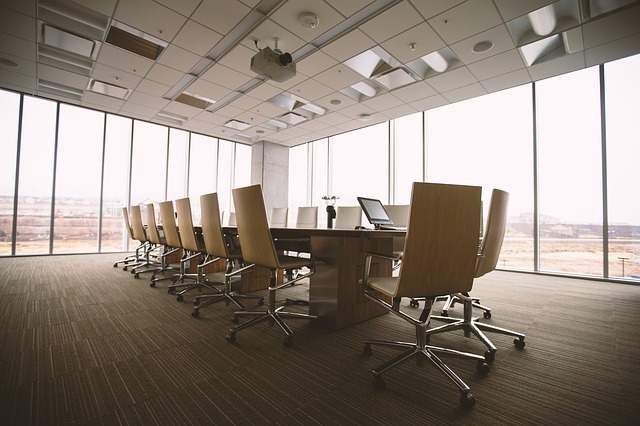 Open Days
Throughout October and November, members of the Eversheds Sutherland graduate recruitment team, including trainees and partners, will be attending law fairs at the following universities:
University of Birmingham
University of Bristol
University of Cambridge
Cardiff University
Durham University
University of East Anglia, UEA
King's College London, KCL
London School of Economics, LSE
The University of Manchester
Newcastle University
Northumbria University
University of Nottingham
University of Oxford
Queen Mary University of London
University College London, UCL
University of Warwick
University of York
If you attend one of these universities and plan to make an application to Eversheds Sutherland for either a training contract or vacation scheme place, it is recommended that you attend the fair, talk to the team and make contacts whom you can refer to further on in the process.
Campus Ambassadors
The campus ambassador role is open to students at selected universities. This paid position helps to recruit and advise students on campus. It is normally advertised on social media.
Insight Evenings
Office Insight Evenings are held during the spring term. Places are limited and interested parties must complete an online application form.
Dates are usually announced via social media or the ES careers website.
Vacation Scheme
The Eversheds Sutherland vacation scheme is held in the summer in its London, Manchester, Newcastle, Leeds, Cambridge, Birmingham, Nottingham and Cardiff offices.
The vacation scheme lasts two weeks and is paid £329 a week (London) or £288 a week (regions).
There are 80 available places and candidates experience a variety of types of work, spending time in two different departments. Work may include:
Attending court
Assisting with research
Drafting documents
At the end of the vacation scheme, participants will attend an assessment day with group and team exercises.
Candidates who do well on the vacation scheme may be offered a training contract.
Applications are welcomed from law graduates in their penultimate year, non-law graduates in their final year, and those who have graduated.
Training Contract
Two-year training contracts are offered in the UK, the Middle East and Hong Kong.
UK trainees can expect the typical four-seat training contract, which includes at least the contentious seat with the opportunity to apply for overseas and international secondments.
As expected from a firm of its size, ES offers a support network (a supervisor, buddy and trainee partner). It also offer benefits including life insurance, pension scheme, private medical insurance, employee recognition scheme, and discounts at clients such as Starbucks and Apple.
Eversheds Sutherland also offers LPC/GDL sponsorship, with all fees paid and a £5,000 – £7,000 maintenance grant.
Salaries start at £40,000 for first-year trainees in London. Elsewhere it is £27,000 in their first year and £29,500 in their second year.
When Can I Apply?
Applications open for the summer vacation scheme on 1 October.
Applications open for the UK and Middle East training contract on 1 March.
What Qualifications and Skills Are Sought?
Applications are welcomed from candidates who are at least in the penultimate year of a law degree or final year of a non-law degree (or those who have graduated).
Candidates require 128 UCAS points, which is equivalent to ABB at A-Level. They must be on track to or have achieved a 2.1 degree in any degree discipline.
Graduates must have achieved at least a Pass in their GDL or LPC.
Eversheds Sutherland is keen to find future trainees who have enterprise and ambition, as well as the potential to become innovative and inspiring lawyers.
The company emphasises that whilst academic qualifications are a baseline for applying, it is more interested in 'multi-faceted people who combine extreme professionalism with genuine approachability and real personality', and who have a proven track record for solving problems.
Candidates should be able to demonstrate a genuine passion for being a lawyer, as well as a desire to work at Eversheds Sutherland.
ES identifies the following criteria as essential:
The Application Process
The application process for the Eversheds Sutherland vacation scheme and training contract follows a three-stage process:
Online Application Form
Video Interview
Selection Day
Online Application Form
The application form requires that candidates complete details about their qualifications, languages and any relevant work experience.
You will be asked strengths-based questions that set out scenarios you might have or could face as a trainee.
ES particularly wants to know what personal strengths you would call upon and 'what energises you'.
Previous questions have involved:
Balancing a series of competing work priorities, including work for clients where a timely response will impress.


Describing a piece of work where quality was important to you; what approaches you took to help you deliver and what you enjoyed.
You will need to plan your answers, so that they have a logical structure and answer all parts of the question.
When talking about your own experiences, you will need to reflect on your feelings and level of participation, what you found motivating, what you learned about yourself and how you will or have acted on that.
Eversheds Sutherland repeatedly emphasises that it is looking to discover potential and employ future lawyers who truly love what they do.
Video Interview
The video interview involves a series of strengths-based questions that explore work situations. You will be invited to give your response to these situations and describe 'what energises you' about the scenario you have been given.
The video interview lasts around 10 minutes. It is not 'live' and you will record answers in response to the questions presented. However, you will not have an opportunity to pause the video or re-record answers.
There will be five questions. You will be given one minute of preparation/thinking time and then two minutes per question to give your answers.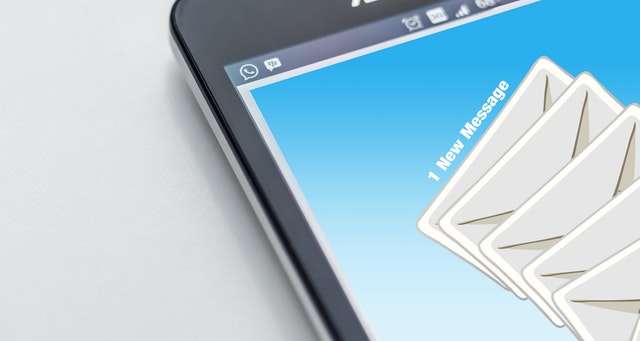 Selection Day
Successful candidates are invited to attend a selection day. Eversheds Sutherland emphases that this is not only to assess what you can do, but to discover potential and what energises you.
The day includes a strengths-based interview and two exercises.
After each exercise and interview, you will meet with the recruitment team to discuss each stage, what you liked/disliked about the task, what could have been done better and how you might change your approach in the future.
You must ensure you are well-versed in personal reflection and can talk confidently about your strengths and weaknesses.
Exercises
Previous exercises have included:
Inbox/In-Tray Test
Candidates are invited to show how they might manage their time as a trainee and, as such, are allocated an email inbox.


During the allowed time, you will be asked to complete a core piece of work (i.e. draft a document, report or letter for which there are multiple documents to read).


While completing this task, emails containing further tasks will come into the inbox and must be prioritised.


You will need to keep a strict eye on the time and prioritise the core work, whilst also dealing with the other emails.
Contract Drafting
Candidates are allocated a draft contract riddled with errors, which must be picked up and corrected.


Some will be spelling and grammar, others will relate to supplementary information provided.
Negotiation/Role Play
Candidates are given documents to read or prepare and then attend a meeting to discuss the issues raised, or negotiate the points.


This is an individual task with lots of information to assimilate, and a limited time frame for reading and formulating a plan of approach.
Strengths-Based Interview
This is a partner interview in which candidates will discuss their strengths.
To prepare for this, candidates will need to honestly appraise their strengths (and weaknesses) and have examples ready from work experience, school/university, experiences with friends and from extra-curricular activities to support their assertions.
You will need to show that you are aware of your strengths, and actively attempt to address and work on weaknesses.
Eversheds Sutherland is looking for candidates who can develop and use their strengths proactively in the workplace.
Candidates report that although the interview does not focus much on commercial concerns, some questions were asked about the firm's recent cases. Make sure you are familiar with Eversheds Sutherland's clients and any recent news or updates.
Receiving an Offer and What Happens Next
Candidates report that offers are made quickly after the selection day.
It should be noted that, after completing their training contract, trainees have to apply for their newly qualified (NQ) positions when the jobs list is published.
Trainees will have two weeks to apply with a CV, cover letter and their performance reports from the end-of-seat reviews.
Summary
The application process is much more firmly rooted in strengths-based assessment than it is in commercial awareness.
Candidates will need to show that they are aware of their strengths and weaknesses, and have some knowledge of the company and the industry in which it sits.
The phrase, 'How this energises you' is repeated in nearly every question and should not be overlooked in answering.
The company is searching for potential and, as such, candidates will find it hard to prepare in any specific detail for the interview process.
Be honest and true to yourself when answering questions, rather than trying to second-guess what Eversheds Sutherland deems important.
Further Reading
You may be interested in these other articles on WikiJob:
Eversheds Training Contract Interview Questions
The 100 Top Law Firm Interview Questions