Morgan Stanley Graduate Schemes
Morgan Stanley is a leading investment bank and financial services company with a global presence. It offers a broad range of products and services to clients worldwide, with offices in over 42 countries.
For those interested in Morgan Stanley careers, there are a vast number of graduate recruitment opportunities available across its many business units and operating locations. This article will guide you through them.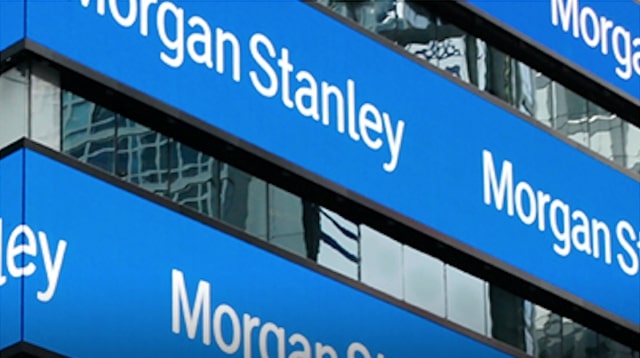 What Graduate Schemes Are Offered at Morgan Stanley?
There are four placement typesavailable as part of the Morgan Stanley graduate recruitment scheme. These are:
Seasonal analyst
Full-time analyst
Seasonal associate
Full-time associate
Seasonal analyst and seasonal associate positions are generally 10-week placements undertaken across the summer or winter months.
Full-time analyst positions last for a duration of around two and a half to three years, whilst full-time associate posts are generally considered long-term.
Each of the four placement types are available in a diverse range of business units, job functions and geographic regions.
Business Units and Locations
Morgan Stanley categorises its programmes into six business units:
Institutional Securities
Company Management
Investment Management
Wealth Management
Operations
Technology
It then separates these business units into further sub-divisions. As an example, the sub-divisions in Institutional Securities include Global Capital Markets, Sales and Trading, Investment Banking and Public Finance.
Programmes are offered on a global scale, across four geographic locations:
EMEA (Europe, Middle East and Africa)
Americas
Asia Pacific
Japan
With such a broad range of opportunities on offer, it is impractical to provide a definitive guide here. Instead, this article offers an overview of each of the six business units and the relative sub-divisions in which you can specialise.
For a comprehensive insight and to find the right opportunity for you, explore the Morgan Stanley graduate recruitment Programme Finder.
As a graduate employee on the Institutional Securities programme, you'll play a supporting role, acting on behalf of Morgan Stanley's many institutional investors, including corporations, financial institutions, governments and high-net-worth individuals. 
Sub-divisions in Institutional Securities include:
Global Capital Markets
Public Finance
Quantitative Finance
Investment Banking
Sales and Trading
Research (both Fixed Income and Equity)
Some programmes within Institutional Securities, such as Research, operate on a rotational basis, offering participants a rounded view of the division.
The Company Management programme offers participants the chance to get hands-on behind the scenes at Morgan Stanley. 
Sub-divisions in Company Management include:
Compliance
Firm Strategy and Execution
Credit Risk
Operational Risk
Finance
Human Resources
Corporate Services
Internal Audit
Investment Management covers a diverse range of investment products and services from alternative investments to equity and fixed income strategies.
Sub-divisions include:
Private Equity
Credit Risk
Global Sales and Marketing
Real Estate Investing
The Wealth Management programme introduces participants to Morgan Stanley's financial and wealth advisory services, serving clients from businesses and institutions to families and individuals.
Wealth Management is a single division programme.
Operations provides supporting functions to the Investment Management, Wealth Management and Institutional Securities business units, ensuring transactions are processed and settled, and mitigating risk.
The Operations programme provides participants with training across the various aspects of operational activity.
The Technology programme offers the opportunity to get involved in the technological development of Morgan Stanley's operations, including software and systems development and technology infrastructure.
Participants on the Technology programme can work in:
Development
Enterprise Engineering
Business Analytics
Regardless of which business unit and specialist area you choose, your responsibilities will be dependent on your placement level. As an analyst, either full-time or seasonal, you'll play a supporting role, assisting experienced employees in assigned activities.
As an associate, your level of involvement and personal responsibility will be greater. You will also be expected to provide guidance and support to analysts within your division.
How Will I Be Supported on the Morgan Stanley Graduate Schemes?
Morgan Stanley's training is designed to provide its graduate employees with an informative overview of the company as a whole, complemented by supported division-specific training throughout each programme.
The exact training structure will vary, dependent on the division in which you work, the particular role you fulfil and the geographic location of your post. As a general rule, however, each programme starts with a period of intensive classroom-based learning:
For seasonal analyst and associate positions, this is usually a three- to five-day course and involves a firm-wide orientation, a divisional induction and specific training relevant to your role.

For full-time analysts and associates, the programmes generally start with a one-day induction, followed by a longer period of division-specific training, lasting anywhere between three to 15 weeks.
Some programmes, such as Technology, follow a structured educational programme and involve mandatory testing throughout; others follow a less structured format. 
Both seasonal and full-time analysts and associates, across all divisions, will receive ongoing support and development opportunities for the duration of their programme. This may include access to business presentations and industry expert speakers, networking opportunities through events and social activities, and continued practical training sessions.
In some instances, non-finance analysts may also be provided with bootcamp training to assist them with the technical and financial elements of their programme.
Who Can Apply for the Morgan Stanley Graduate Schemes?
Morgan Stanley actively encourages applications from a diverse range of academic disciplines and backgrounds. It looks for high-achieving, ambitious individuals with personality traits that include integrity, enthusiasm and a team-orientated approach.
Candidates who can demonstrate these soft skills will be at an advantage:
That said, there are certain qualifications, eligibility criteria and skills required for each position.
Qualifications and Eligibility
The specific qualifications required for each position will be fully detailed in the relevant job posting. A general guide is provided below for reference.
Seasonal analyst positions are generally open to applicants who have graduated or are in their penultimate year of study on an undergraduate degree. While some postings don't specify a required degree classification, a minimum 2.1 is a good rule of thumb.

Full-time analyst roles are available to applicants who have completed their undergraduate degree course.

Seasonal associate positions are available to those who have achieved or are working towards an MBA or equivalent qualification.

Full-time associate roles are available to applicants who have completed their MBA course, or hold a recognised comparative qualification, and have a qualifying period of work experience (usually a minimum of two years).
Some business units do require degrees of a particular discipline, such as Technology, which asks that applicants come from a computer science background.
Finance-related roles generally require finance, economics or a business-related degree.
Other areas, such as Research, welcome applicants from all backgrounds, provided you can demonstrate a strong interest and understanding of the financial markets.
Skills
In addition to the soft skills and personality traits already mentioned, each role requires a particular set of abilities relevant to the job function.
For example, as a Morgan Stanley analyst or associate in the Investment Securities programme, you will:
Be able to summarise and articulate complex ideas and information
Work well under pressure and against tight deadlines
Be team-oriented and capable of juggling numerous responsibilities
Be comfortable with complex financial data, adopting an analytical approach
As an analyst or associate in the Technology programme, you will:
Have strong technical knowledge and a sound understanding of Windows and Linux/Unix
Be competent in a minimum of one programming language (Java, C++, etc.)
Understand algorithms, complexity theory and data structures
Have proficient scripting and database skills
As an analyst or associate in the Company Management programme, you will:
Be able to prioritise your workload efficiently, simultaneously managing multiple tasks
Have an impeccable eye for detail
Be an effective problem-solver with the ability to develop strategic processes that add value
Work analytically and be able to synthesise and report on complex data
All roles require a strong command of the English language and, while not a prerequisite, additional language skills can be highly beneficial.
Also, regardless of the position or business unit, Morgan Stanley expects a commitment to excellence and professional and ethical standards from all its employees.
For a full breakdown of the specific skill set and qualifications required for your placement of choice, visit the Morgan Stanley graduate recruitment website.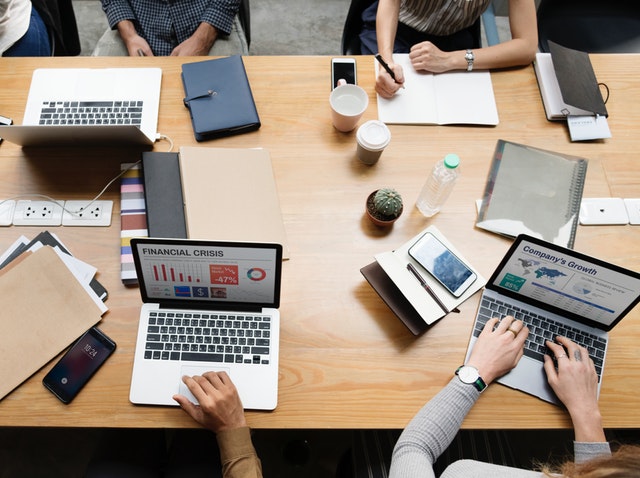 How to Apply
Morgan Stanley graduate recruitment typically involves a four-stage application process.
There may be some slight distinctions dependent on the business area and geographic location of the post but, as a general rule, the process consists of:
An online application – Uploading of your CV and a supporting cover letter.

Online aptitude tests – These will be relevant to the role in question and may include logical, numerical and/or verbal reasoning and accuracy tests.

A one-to-one interview – Usually via phone or video link, but sometimes face-to-face if appropriate.

Attendance at a Morgan Stanley Assessment Centre – This generally involves a half-day session with fellow applicants and includes face-to-face interviews, a group exercise and an individual presentation.
Morgan Stanley careers are highly sought after and, as such, the recruitment process is competitive.
For a step-by-step guide on how to apply for its graduate schemes, including guidance on how to make your application stand out, see The Morgan Stanley Graduate Application Process.
Will I Be Paid?
All Morgan Stanley graduate recruitment programmes offer a competitive salary and additional benefits.
With such a diverse range of business divisions, job functions and physical locations, it is difficult to provide illustrative examples but you can expect to receive a good salary in line with industry standards in any given geographic region.
In addition to a base salary (and dependent on programme), you may also receive a sign-on bonus and a year-end bonus. If the post requires a significant geographical move, you may also be eligible for a relocation allowance, depending on your circumstances.
Your benefits package, including salary specifics, will be provided during the application process.
What Happens After I Complete the Graduate Scheme?
The steps taken after completing the Morgan Stanley graduate scheme vary significantly depending on the specific placement undertaken.
Participants that have completed a seasonal placement whilst still at university will return to complete their final year of study, equipped with valuable work experience. This will not only help to enhance further academic education but will put you one step ahead of your competition in the graduate job market.
Many students that have completed a seasonal placement will stand a higher chance of being accepted onto a full-time graduate scheme, whether with Morgan Stanley itself or an alternative financial institution.
If you have completed a seasonal placement after graduation and have proved yourself an exceptional candidate, you may be offered a full-time analyst position and follow the same path as those on the full-time analyst programme.
Typically, full-time analysts complete their programme within two to three years, at which point they usually progress to an associate-level role.
As associate roles are generally considered permanent placements, participants will spend their first associate year in continued training before choosing a specialism in which to develop their future career.
As a multinational company, Morgan Stanley actively encourages and assists with career progression. Many promising employees are offered a working period abroad, benefitting from the firm's global presence and extensive services portfolio.
Tips for Success on the Morgan Stanley Graduate Schemes
The most important tip for success on the Morgan Stanley graduate scheme is to be a team player. The company places great emphasis on a collaborative culture, so be sure to integrate and effectively demonstrate your team working skills.
Also, there are several things you can do to make the most of your time, as well as to stand out from the crowd. Here are some tips:
Go the Extra Mile
Setting yourself apart from the crowd is a sure-fire way of boosting your Morgan Stanley career prospects. Differentiate yourself by demonstrating that you are a proactive self-starter.
Try and deliver over and above expectations on any given project. If you think you can add value by completing additional tasks not outlined in your brief, then do so, but be sure all work is completed on time. Any delays may impact the schedules and progress of your colleagues.
Learn from Your Mistakes
As a trainee Morgan Stanley analyst or associate you are not expected to be flawless in your work. Mistakes will inevitably be made as part of your continued learning.
The important thing is to acknowledge these mistakes and use them to enhance your development. Identify what went wrong and why it happened, and use this knowledge to ensure you don't make the same mistake twice.
Get Involved
Throughout your time on the graduate scheme, you're likely to cross paths with multiple colleagues from various divisions. These individuals will all have their own expertise, experience and background. Use every available opportunity to learn from them.
In doing so you'll broaden your understanding of Morgan Stanley as a business, how each role plays a valuable part in its operation, and how your own role fits into the bigger picture.
Keep Track of Your Learning
Finance is a fast-paced, complex and demanding industry, and your placement will be intensive and challenging.
Not only will you be juggling your day-to-day responsibilities, but you'll also be learning the ropes as you go. Try to keep track of this learning by documenting it along the way.
Doing so will help you make sense of what you are being taught, help to put theoretical knowledge into a real-world context and give you something to refer back to when needed.
Keep an Open Mind
Whilst your journey may start out in a definitive direction, your experience may end up leading you down a different path altogether.
You may spend your time on the Investment Management programme, working in Private Equity, but exposure to Credit Risk may boost your interest in this area.
Keep an open mind as to your future path and be sure to explore all the relevant Morgan Stanley careers available to you.
---