Barclays offers a range of roles in nine core career areas through its graduate schemes, with opportunities in a variety of roles from business banking to quantitative analytics to marketing.
Whichever path you choose, Barclays promises you will gain an in-depth understanding of how the business works and how your job there contributes to its success.
Many of the programmes offer a chance to rotate through several different areas to develop skills and expand your network, as well as the opportunity to study for a professional qualification.
In this article, we will provide more detail on the various Barclays graduate programmes available, along with information on the application process and tips for success.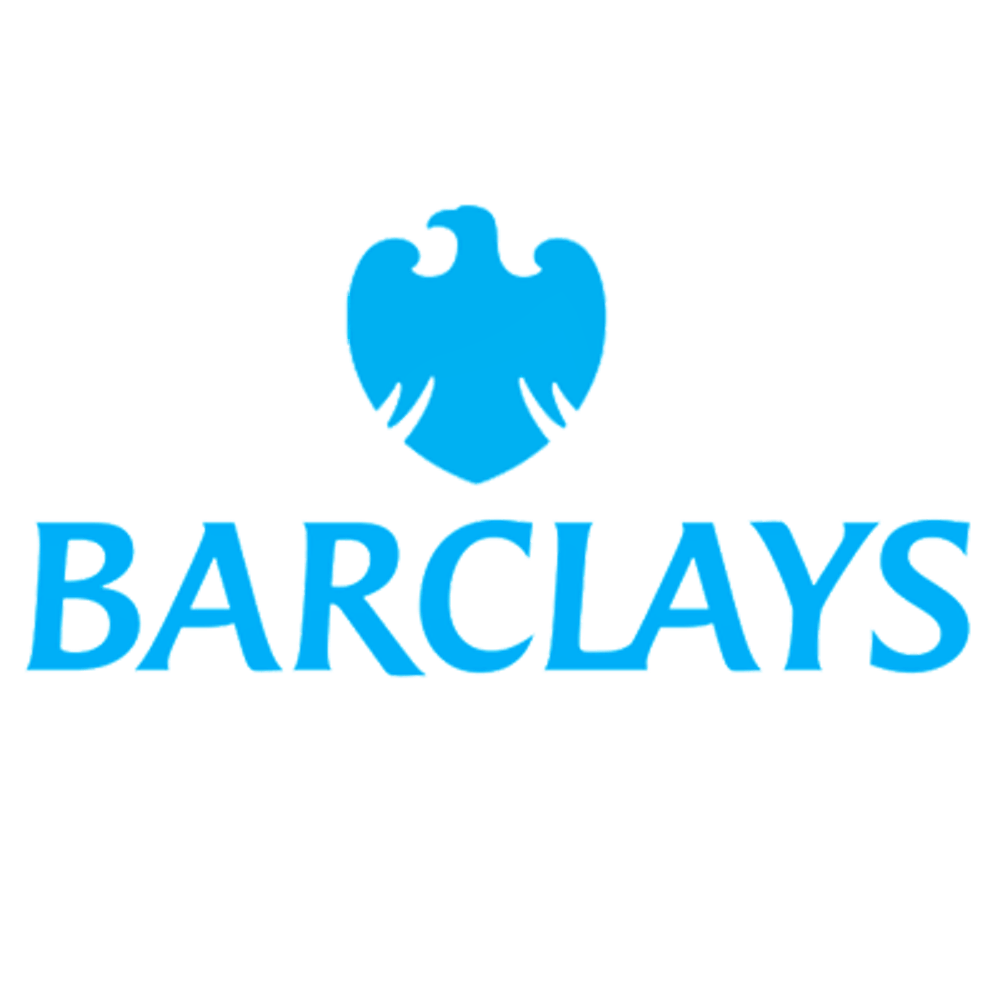 What Graduate Programmes Does Barclays Offer?
Barclaycard International
Duration: Two years
Location: London
On this programme, you'll join a team that processes an average of 25 million transactions a day, worth £1.2 billion. You'll help support small businesses and multinational brands take payments and manage their spending, as well as studying emerging payment trends.
The programme includes five rotations. You might also spend time with the Business Banking and Consumer Banking teams to deepen your understanding of how Barclays UK works as a whole.
Business Banking
Duration: Two years
Locations: London, Midlands, Northern
Graduates on the Barclays Business Banking programme work with businesses of all sizes, from small start-ups to large global corporations. You could be working on a range of services including risk management, lending and trade finance.
You will gain an understanding of how Barclays works with its customers and how it uses data and analytics. 
You will complete five rotations during the programme and may also spend time in Wealth Management, Consumer Banking or Barclaycard International.
Corporate Banking
Duration: Two years
Locations: London, Midlands, Northern
On this programme, you will join the team that supports large multinational organisations. Working closely with Barclays' relationship directors, you will develop your ability to assess what a client needs and come up with appropriate solutions.
Work could include helping to prepare presentations and proposals to both new and existing clients, giving you the opportunity to begin building your network. The programme includes three rotations, each lasting eight months.
Customer Banking Solutions
Duration: Two years
Location: London
Graduates on the Customer Banking Solutions programme are involved in helping Barclays find new and innovative ways to serve customers better. Work is split into three areas:
Products – Designing and delivering products such as mobile payments and mortgages.


Segments – Community Banking, which represents a large proportion of Barclays' business, and Premier Banking for customers with more complex financial needs.


Channels – All the channels through which Barclays connects with its customers, such as high street branches, telephone banking and apps.
The programme involves five rotations, including one in either Business Banking or Wealth Management.
Group Functions
Duration: Varies
Location: London
This programme is divided into seven distinct functions:
Compliance
Finance
Human Resources
Internal Audit
Marketing
Risk
Treasury
Depending on the function you choose, your work could involve collaborating with senior colleagues, clients and other teams within the business, working on digital marketing strategies, helping to manage key financial resources, or developing reports to maintain the value of the business.
Many of these programmes involve rotations to broaden your skill set and gain a more thorough understanding of the business.
See the Barclays Graduate Opportunities page for more detail on the different Group Functions programmes available.
Investment Bank
Duration: Varies
Locations: London, Madrid, Milan, Frankfurt, Paris, Stockholm, Amsterdam, Zurich, Tel-Aviv, Dubai
Within investment banking, graduates can choose to specialise in several different areas, including:
Sales
Structuring
Trading
Quantitative Analytics
Financial Resources Management
Trade Capture
Research
On the programme, you will develop your knowledge of global markets and build on your quantitative and analytical skills while working closely with clients around the world.
Work could include monitoring markets, analysing data, reporting on trends and coming up with investment ideas.
For more detail on individual programmes, see the Graduate Opportunities page.
Operations
Duration: Two years
Location: Glasgow, Northampton, Manchester
The Operations team is at the heart of the bank. Graduates on this programme will gain an insight into the inner workings of the business across three key areas:
Barclays Corporate and Investment Bank – Reporting on transactions, preparing and issuing terms and conditions for loans to customers, and analysing lending propositions for credit approval.


Barclays UK – Supporting a huge range of customer groups from personal banking to business. You could be involved in helping to develop the technology or services on offer to customers.


Cards and Payments – This is all about making transactions easier for buyers and sellers. You'll be working on the processes and systems that make this happen.
Technology
Duration: Two years
Locations: London, Glasgow, Northampton, Radbroke Hall (Cheshire)
Radbroke Hall in Cheshire is Barclays' tech hub, and this is where most graduate opportunities in Technology are based.
Graduates can choose to pursue one of two paths:
Developer – You will be part of a team coming up with innovative technical solutions to complex banking needs. Work will include helping to design and test new systems as well as maintaining existing ones.


Analyst – This would suit graduates who are not coders but are still interested in being involved in the design and development of new technology. You will play a role in digital advancements that provide solutions to financial challenges. After one year on the programme, technology analysts can choose to stay in the role or try another area.
Wealth
Duration: Varies
Locations: London, Glasgow
There are two graduate programmes within the Wealth business area:
Savings, Investment and Wealth Management – This programme lasts two and a half years. You will be working with a wide range of clients, helping to manage their various savings and investment requirements. The programme includes a number of rotations, so you could also spend time on Barclaycard, Consumer Banking or Business Banking.


Private Bank and Overseas Services – This programme lasts two years and you will be part of a team working with Barclays' high and ultra-high net worth clients. You will help to provide these clients with personalised solutions, gaining expertise in key financial markets. You will also collaborate with colleagues in Corporate and Investment Banking.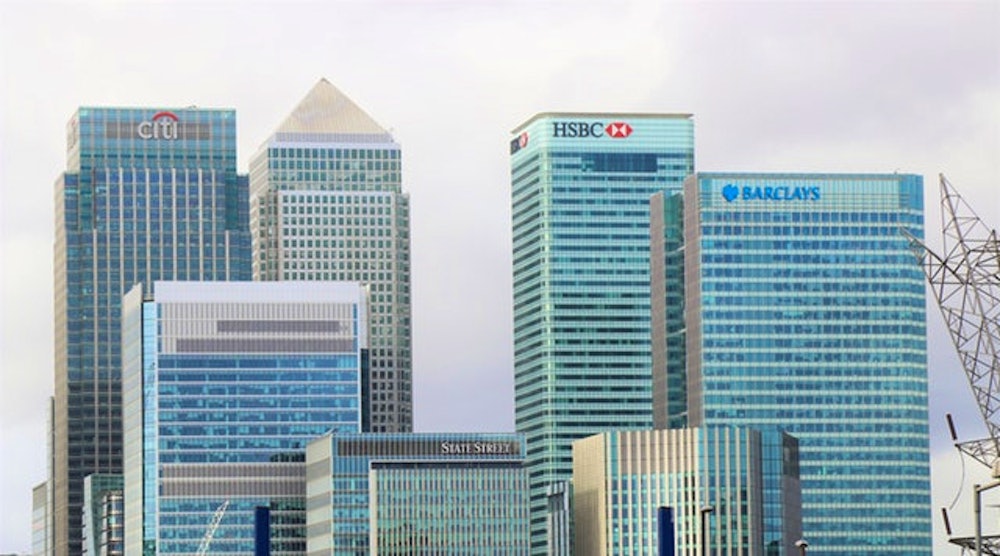 How Will I Be Supported on the Barclays Graduate Scheme?
Barclays aims to provide the best possible training, mentoring and support to its graduates and sets out its framework for achieving this in its Graduate Development Journey.
Its training structure is 10% formal (including technical training and professional qualifications), 20% social (including a buddy programme, mentors and peer-to-peer learning), and 70% experiential (including desk-specific training, regular feedback and interactive online learning resources).
Development journeys are tailored to the individual but are structured around nine Learning Groups:
Understanding financial markets
Gaining business skills
Your professional skill set
Regulatory qualifications
Professional qualifications
Barclays' policies, processes and values
Role-specific technical skills
Finding your career path
Leadership
All graduate recruits begin by taking part in the Initial Training Programme (ITP) which involves training in business-specific and professional skills, as well as sessions exploring financial markets and concepts in-depth. The programme is designed to equip graduates with a wide range of skills before they join their specialist team.
With a focus on experiential learning, graduates are given the opportunity to contribute from the day they join their team. You will be working on live situations and projects and gaining an understanding of how the business works and the challenges it faces.
Graduates are assigned a dedicated career coach and have the chance to explore their career goals, plans and ambitions throughout the programme. The career coach offers regular guidance and feedback and you will also be supported by more experienced colleagues while developing your career through networking events and talks from senior figures. 
Alongside this, graduates are offered on-going technical training and can take advantage of many graduate development opportunities.
Applying for the Barclays Graduate Scheme
Barclays uses a series of contextualised assessments in its recruitment process. These are designed to evaluate candidates on their merits, which means there are no specific grade requirements.
However, applicants for the graduate scheme must at least hold a bachelor's degree or equivalent. A finance-related degree is not generally required but some roles will have more specific qualification requirements. These can be found under the relevant listing on the graduate opportunities page.
The application process consists of four stages:
Register your interest – Here you will be asked for standard personal details along with information about your academic and career history. You will also be asked to state why you are interested in the programme.


Business Insight Stage 1 – This will take place through an interactive online video. You will be presented with hypothetical scenarios which will form the basis for a series of strengths-based questions.


Business Insight Stage 2 – As above, this assessment is via an interactive video. The video will present you with a project relevant to your chosen business area and you will be required to complete tasks and answer questions.


Barclays Business Meeting – The final stage of the assessment process takes place in person at a relevant Barclays location. You will be set a face-to-face challenge reflecting what it is like working in your chosen area. This stage also includes an interview.
See our article on the Barclays Application Process for more detailed information on applying to the Barclays Graduate Scheme.
Will I Be Paid?
Barclays states that it offers a competitive package of rewards and benefits. These depend on the country of employment and will be discussed when an offer is made.
Top Tips For Preparing
There are six key strengths and abilities that Barclays will be looking for throughout the application process. These are:
Agile learner
Relationship navigator
Team collaborator
Resilient performer
Critical analyst
Numerical interpreter
More detail on each of these qualities is provided on Barclays' application and selection page.
Before beginning the application process, you should spend time familiarising yourself with these traits and preparing examples describing how and when you have demonstrated them in the past.
Remember that Barclays' interviews are strengths-based, so think about past achievements, what drives you, why you want the role and how your mindset makes you a great fit for the company.
Interview questions are likely to be wide-ranging and some may differ from typical interview questions you have come across before. The interview will be fast-paced, so be prepared to give quick-fire answers rather than elaborating at length.
You will be provided with a clear brief for every task given throughout the process. Even if the task is unfamiliar, the brief should give you all the guidance you need to get started, so pay close attention.
Take some practice assessments to familiarise yourself with the types of questions you may be asked during the Business Insight 1 stage.
And be sure to read our Barclays Application Process article for more detailed tips on preparing for every stage of the process.
What Happens Next?
By the end of the Barclays Graduate scheme you should have a clear sense of what you would like to do next in the company, and all the skills and confidence you need to pursue your chosen path.
Your line manager and the team around you will continue to support and develop you in your role even after the programme has ended.
Further Reading
The following Wikijob articles may also be of interest:
Citigroup Application Process and Interview Questions