The 10 Best US Job Boards in 2021
The US job market is a competitive landscape, and if you're on the lookout for new employment it can often feel like an insurmountable task to get your resume seen by a hiring manager.
Thankfully, there are numerous job search sites designed to make the process easier.
These sites fall into one of two categories:
Job boards – Where employers post vacancies directly
Job search engines – Where advertisements from across the web are collated on a single platform
Most businesses use a combination of sites, so it's usually not necessary to keep tabs on them all. The key is to focus on the right ones for your career goals, and on those that make your search as effective as possible.
Before we discuss what to look for in the best job search sites, it's important to note that these should only form part of your efforts.
To give yourself the best chance of employment success, it's important to use a variety of techniques, including professional networking and leveraging your existing connections.
Direct contact and referrals are two of the best ways to land a new position.
What to Look for In the Best Job Search Sites
To conduct an effective online job search, you need a platform that streamlines the process for you.
Keep the following in mind when choosing which job search sites to use:
User Experience
The best job search sites are easy to navigate and offer advanced search functions.
As a basic requirement, you should be able to search for permanent, contract or temporary roles in a full or part-time capacity, by job title and location.
For a more focused search, look for things like position level and salary. This saves you the hassle of manually sifting through irrelevant vacancies, giving you more time to focus on applications.
Recommendations and Job Alerts
If you're already in full-time employment you probably don't have much time to dedicate to your job hunt.
Sites that offer job recommendations based on your search history are great time-savers and those that send relevant vacancy alerts even more so.
Application Process
The best job search sites allow you to create a candidate profile, with basic personal details saved alongside your resume and, in some cases, a cover letter.
When it comes to submitting your application, you can use this stored information as an easy apply function that takes a matter of minutes to complete.
Again, this saves you valuable time, but do make sure each application is relevant for the specific post and employer.
Added Features
In addition to hosting vacancies, many job search sites offer additional features and services.
Educational content like blog posts and articles centered around the application process, as well as interview preparation and techniques, can be hugely beneficial for securing new employment.
Some will also review your resume for you for free and, if needed, provide a rewriting service for a one-off cost.
Specialist Sites
Most of the platforms in our list of top job search sites are generalist, covering almost every industry and job title imaginable.
However, some employers prefer to advertise vacancies through industry-specific job boards, and these aren't always aggregated by job search engines.
It's also worth searching for more specialist sites if you're looking for work in a niche field.
Top 10 US Job Search Sites
Now you know what to look for, here are the 10 best US job search sites to help you narrow down your options.
As one of the world's biggest job search sites, Indeed is a comprehensive resource for anyone on the lookout for new employment.
It works very much like a search engine, with literally millions of vacancies aggregated from various job boards onto a single platform.
With a simple-to-use keyword tool and multiple filters, it's easy to refine your search by job title, location, experience level and salary. You can also set up a candidate profile and receive alerts for new listings based on specified criteria.
As well as being free to use, Indeed also offers careers advice, with a library of content covering everything from common interview questions to tailoring your resume for a specific position.
If there's a downside to the platform, it's perhaps the sheer volume of job postings to trawl through.
This can be a little overwhelming for those conducting a more generic search, but if you know exactly what you're looking for, its advanced search functions turn this downside into a major bonus.
For more on how to search for jobs on Indeed, see How to Use Indeed for Your Job Search.
Jobs from Indeed
jobs by
Though not the most traditional of job search sites, this social networking platform has become one of the key places for professionals to focus their efforts when looking for work.
With more and more employers posting vacancies on LinkedIn's job page, as well as advertising them on their own feeds, there's plenty of opportunities to be found.
The platform has additional benefits compared to other job boards. You'll receive job recommendations based on information contained on your LinkedIn profile, and any of your connections that have links to the hiring organization will be listed.
This is valuable information since many job opportunities come through referrals.
LinkedIn Premium offers even more of an advantage, as you can reach out to recruiters outside of your network and see vacancies for which you'd be considered a top candidate based on your profile.
The downside to this is the $29.99 monthly subscription, which might not be affordable if you're currently out of work.
As a site geared mainly towards professionals, this isn't the place to look for casual work, but it's definitely a go-to resource for career progression.
Keep in mind, though, that to make the most of the platform's job search functionality, you'll need to build a wide network and focus on your LinkedIn presence.
Glassdoor started as a platform for people to share their experiences with employers through anonymous reviews. It still retains this feature but has grown into one of the best job search engines.
It may not list as many vacancies as other job search sites, but it's certainly a great resource for finding out what it's like to work at a company based on firsthand information.
You can read feedback from past and current employees, gaining insight on things like the interview process, job satisfaction rates and employee benefits.
A word of caution here though – it's not clear how Glassdoor vets reviews. Potentially anyone could rate a company regardless of whether they've worked there or not.
Another great feature of Glassdoor is its salary guide.
Alongside reviews, the platform gathers pay data, so you can get a good idea of the average salary ranges for your position and experience level.
As with all the best job search sites, you can filter by elements like industry, location and company size, and can opt-in to receive notifications for relevant vacancies.
One of the most widely used job search sites in the US, CareerBuilder has been around for over 20 years.
The site is very easy to navigate, with basic filters like location and job title, and more advanced functionality that allows you to search by things like salary range and college degree requirements.
Unlike Indeed, vacancies are not aggregated, but rather posted directly by employers, so it's somewhat less comprehensive in terms of current opportunities.
That said, CareerBuilder does work with several news organizations, pulling job ads from their classified sections, so it's a great place to look for local openings.
In creating your candidate profile, you can upload three different resumes and three separate cover letters, making it easy to tailor your application to suit a specific role.
One area where CareerBuilder really shines is its pool of resources. Alongside basic careers advice, the site also includes an Explore Careers tab.
In this section, you can use the Explore Industries feature to find detailed information on job roles, including salary guides and top-paying locations. You'll also find a section called Careers on the Rise, covering growing employment sectors and paths to entry.
This is a great resource for those in the early stages of career exploration.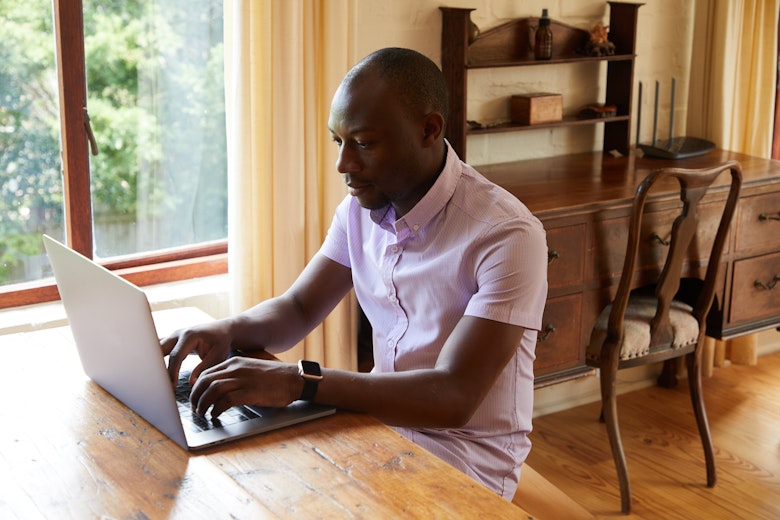 Best US Job Boards
Monster was one of the earliest sites to appear back in the 1990s, making it the most established of the job search engines in this list.
It remains a decent site with a clean layout and basic search functionality, but it has been somewhat overshadowed in recent years by more advanced platforms.
That said, there's still a lot of value to be found on Monster for anyone looking for assistance with their job search.
One of the main advantages is its free resume review.
This can be requested once you create a candidate profile and upload your documents. Based on the feedback from your review, you can choose one of three packages offered by a professional resume writer.
Packages include a resume only, resume and cover letter, or both with the addition of a LinkedIn-profile makeover.
Prices range from $129 to $349 depending on the package chosen.
Monster also provides a good amount of useful content with articles, videos and a careers advice blog.
Like all the best job search sites, SimplyHired offers a good user experience with multiple search filters and a clean layout, as well as a vast range of vacancies aggregated from other sites and job boards.
It also has some nice additions, like its salary estimator. Just input a job title and location, and you'll see average salary data for any given role.
Another nice feature is that SimplyHired gives estimated salaries for each vacancy listed.
As many employers still don't advertise salaries on job search sites, this is a useful insight, though you should bear in mind that they are estimates only and not exact information.
There are also some unique advanced search functions, like the ability to filter eco-friendly companies or employers with a reputation for promoting diversity.
Something else that sets SimplyHired apart from other job search sites is its focus on telecommuting roles.
The ability to easily filter for remote positions makes this a popular tool for those interested in working-from-home job opportunities.
Job seekers using ZipRecruiter for their employment search will find all the usual tools at their disposal on this platform.
Users can create a free profile, upload their resume, track applications and set up alerts for new and relevant listings. ZipRecruiter will also show featured job suggestions based on your search history.
There's also a salary research tool that enables you to easily find average US salary information for any profession at any level.
ZipRecruiter uses an intuitive set of algorithms, and the main advantage this job site has over others is its ability to match listings with very niche keywords and search terms.
If you're looking for employment with exacting requirements, this site is a good place to start.
However, it's only a fraction of the size of the major job search engines like Indeed, so you will find far fewer vacancies advertised here.
A unique entry in our list of best job search engines, Ladders promotes itself as a site focused solely on jobs offering salaries of $100,000 or above.
This makes it a platform ill-suited for some but, as the name suggests, it's a good choice for those looking to climb the corporate career ladder in executive-level roles.
It has basic search functionality, with filters for industry, job role and location, but since there's a much more limited range of vacancies that fall into the site's niche, the search restrictions aren't much of an issue.
The major downside to Ladders is that, unless you opt for a paid membership, you're very limited on what you can do.
Those without a paid membership can create a profile, have a resume review completed and search for open positions. However, they are only able to apply for a very limited number of vacancies.
To make the most of the site you will have to upgrade, and it's not exactly clear what the membership costs are.
That said, if you're in a position to look for jobs in this salary range, membership may well be worth a punt.
Robert Half is better known as a global staffing agency, but if you're not looking for a recruitment consultant to assist with your employment search, you can still use its job board to find and apply for opportunities.
The site is primarily tailored to the industries for which the firm supplies employees, covering finance and accounting, office and administration, legal, technology and IT, and creative and marketing roles.
It has basic search functionality, with industry, location and job type categories, and results can be sorted by relevance or date.
Its popularity as a job search site comes from its high-profile presence in recruitment, but it's also this that gives the site its main advantage – a comprehensive library of educational content.
You'll find resources on everything from interview preparation to advice on career development, including job market insights and salary guides.
The last on our list of top job search sites, Craigslist differs in that it's not a dedicated job search engine, but a classified advertisements website.
It offers the job seeker a very different experience to a conventional job board site but can still be a good resource for those looking for casual or first-time employment.
Essentially, searching for a job on Craigslist is like searching through any other classified listings. Vacancies in your designated area will be listed under categories and you'll have basic filtering tools to narrow them down.
Unlike other sites, which allow you to apply directly, Craigslist will redirect you to the employer's career page or invite you to contact them via email.
Though it's useful for local searches, it's relatively cheap for companies to post listings on the site, so be cautious. Many opportunities tend to be of lower quality than those posted on the best job search engines.
Final Thoughts
Searching for employment is often a full-time job in itself, so it's important to use the right tools and resources to make your efforts as efficient as possible.
It's also vital to make sure you're prepared for when the right opportunity arises. Before you choose which job search sites to use, research the top skills to show on your resume and make sure it presents you as the best candidate possible.
---