What Is a Background Check?
If you are applying for a job, you are likely to be asked by your potential employer for your consent to carry out a background check, sometimes before an offer of employment is made.
This article will help you understand what a background check is, why background checks are conducted by employers and what your basic rights are regarding background checks.
What Is a Background Check?
An employment background check is an investigation carried out by the employer to check details provided by the applicant, including:
Verifying your identity and right to work
Your credentials (such as professional references and education results)
Any potential commercial and criminal background that may be relevant
Depending on the type of role that you have applied for, additional background checks may also be required if the role requires government security clearance, credit checks or certain professional qualifications.
Nearly all employers will ask for a background check, usually before a job offer is proffered, but occasionally in the period between acceptance of the role and starting the position.
A job offer may also be made that is contingent on the results of a background check.
Why Do Employers Conduct Background Checks?
Every legitimate and decent employer will want to be sure that they are not breaking any laws when recruiting a new employee.
This means that, in addition to ensuring that you are a good fit for the business and have the relevant skills and training, your potential new employer will want to be satisfied that:
You have the right to work
That you are trustworthy
That your references and academic credentials check out and are accurate
That you do not have a criminal record, particularly one that would stop you from carrying out your job
Employers may also continue to carry out regular checks (for example, criminal record checks or drug and alcohol checks) routinely throughout your employment, depending on the role.
Who Carries Out a Background Check?
Background checks are typically carried out by third parties who carry out checks on behalf of the employer.
The Federal Trade Commission (FTC) says that all employers must seek your written permission before carrying out any of these checks through a third party.
If anything is flagged in the reports that lead to you not being given a job offer, the employer is obliged to contact you with the relevant information.
This allows you to assess the information and rectify any mistakes.
Any background check carried out by a third party is defined as a consumer report and should therefore be carried out to the standards set out by The Fair Credit Reporting Act (FCRA).
This means that not only must you be notified in writing of your employer's intent to run any checks, you must also give your written authorization.
Employers may also carry out some basic checks themselves, such as contacting previous employers or checking professional education history – and you should note that these kinds of background checks do not need your permission.
Will I Always Have to Have a Background Check?
Some background checks are mandatory for working in the US, including checking your right to live and work in the country.
95% of employers carry out some sort of check before making a job offer.
Types of Background Check
Typically a background check will look back at the past 7 to 10 years, although this varies from state to state.
For some checks (such as checking academic qualifications), the relevant information may be from even further back.
Your employer will start by checking the details contained on your resume, and may also ask you to complete specific forms.
Here are some of the most common checks you may face during the recruitment process. Your employer will have to carry out some of these checks as they are mandatory by law, others will depend on the role you have applied for, and the needs of your employer.
I-9 Form
All US employers are required by law to complete a Form I-9 for each individual they hire for employment in the United States.
This means the employer must check your right to live and work in the US and you must provide acceptable documents evidencing identity and employment authorization, as set out in the guidance to the form.
E-Verify
This is an online check that employers can use to verify the information provided by you on the I-9 form.
The purpose is similar to that of I-9 but E-Verify takes some checks further.
Employees enrolled with the E-Verify scheme use the website to check the details provided by you to verify that you are authorized to work in the US.
Employment History Verification and Professional References
Your employer will want to ascertain that you have worked in all the places that you say you have on your application or resume.
This may be as simple as asking your previous employer for a reference, asking a previous employer to write an employment verification letter as proof of past employment, or it may be a more thorough check conducted using a third party.
Education and Military History
These records are confidential so can only be disclosed with your consent, but your employer will want to check that your education and (if relevant) military history, rank, and awards match with the information you have provided.
Professional Qualifications or Licence Checks
If the role for which you are applying is dependent on a professional qualification or license, the application state licensing board or awarding professional body will be contacted to verify the information provided by you.
This might include roles in professional services, financial services and education.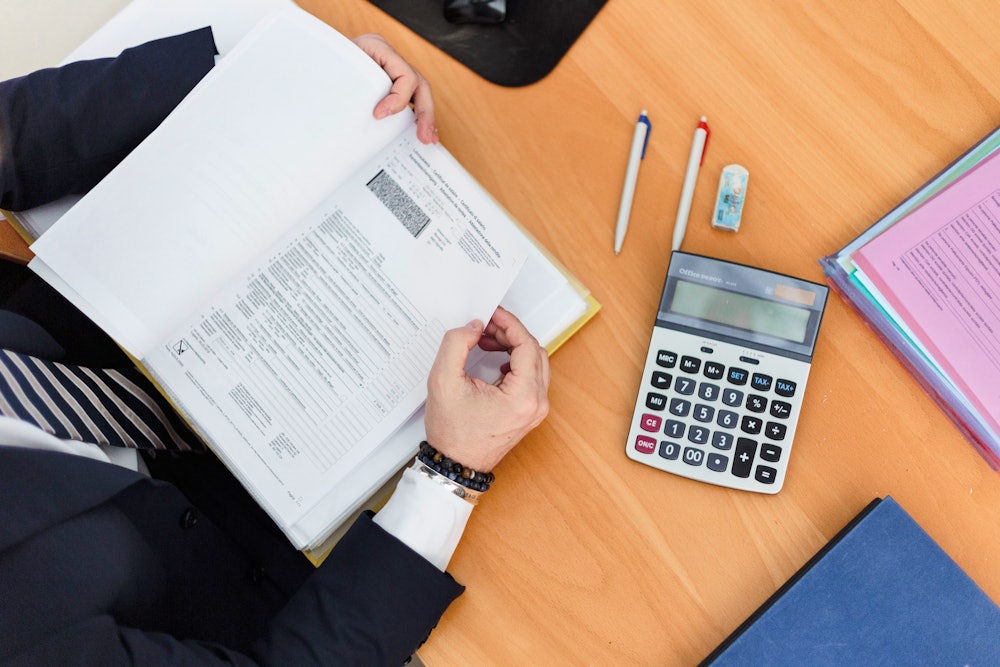 What Is a Background Check?
Job Applicant Credit Checks
If you are applying for a job in the financial services industry, or a role where you manage or have access to money regularly, your employer may run a credit background check.
The FCRA requirements apply to all credit checks.
The credit check will assess your financial history including bankruptcies, defaulted loans or payments, credit cards, and so on.
Drug and Alcohol Tests
A wide variety of employers will want to check that you are not taking recreational or controlled substances.
These tests may be carried out before a job offer, or at any time after employment commences, and some employers do this as a mandatory condition of employment.
Medical History
While your medical history might be required depending on the role, the Equal Employment Opportunity Commission (EEOC) means that employers are not supposed to take into account medical history when making hiring decisions – nor are they allowed to make hiring decisions based on race, national origin, sex, religion, disability, genetic information and age (for candidates 40 or older).
Criminal Record Checks
A criminal record check will search for major criminal activity including felony convictions, violent or sexual crimes, as well as checking for fraud and embezzlement.
A criminal background check will involve searching both federal and state criminal records, sex offender lists, national criminal databases and can also include fingerprint searches.
There are different levels of criminal record checks which, depending on the role, can be limited to state-level checks, or can include federal, county, national or even global databases.
Other checks can also include known aliases.
OIG/FACIS 1, 2, 3 Checks (Fraud and Abuse Control Information Systems) Background Checks
A list of excluded individuals and entities (LEIE) is maintained by the Office of Inspector General (OIG) at the US Department of Health & Human Services.
This is mandated by the Social Security Act.
Anyone entered on the list has committed a health-care related crime. Examples might include:
Medicare or Medicaid fraud
Felony convictions relating to controlled substances
Various misdemeanor convictions related to healthcare, state health programs or defaulting on payments concerning medical care
All employers should run an OIG check. This is an easy, free search conducted on the OIG website.
If an employer hires someone on the sanctions list, they may be forced to pay a civil monetary penalty.
Fingerprint Search/Identity History Summary
The Automated Fingerprint Identification System (AFIS) is a searchable database of more than 35 million sets of fingerprints and is a mandatory check for government-run institutions.
An employer can also use the AFIS search to ascertain your criminal history including arrests, as well as potential aliases.
International Background Checks
If you've recently lived or worked in a non-US country, your employer may also run an international background check.
This will include similar checks to those run in the US but will be based in the country that you were working or living (for example, overseas criminal records, employment verification and education history).
What Background Checks Cannot Be Carried Out?
An employment background check can only go back to consider the past 10 years concerning bankruptcies, and 7 years for records of arrest, civil suits, paid tax liens and accounts placed for collection, unless the salary for the role is $75,000 or more.
Final Thoughts
Background checks are a standard and normal employment procedure and are to be expected.
You should bear in mind when completing a job application form or submitting your resume that your employer will be verifying the information that you have provided.
You should also be aware that your medical records, credit history and even social media postings can be analyzed by your employer, and even though they are not supposed to make discriminatory decisions, anything that you have done can be assessed.
Equally, you should not worry too much about routine background checks, as long as you are honest about your declaration of information.