How Do Background Checks for Jobs Work, and Should I Be Worried?
One of the final hurdles when looking for a new job is to overcome the background check.
This is commonly undertaken by employers to check that your employment history and/or professional licenses are correct and to confirm that you have not got a criminal record.
It will be used to verify your identity and it may check that you are not wanted on a terror list or sex offender list.
In some cases, a background check for a job may investigate whether you have any previous driving convictions as well as your financial records.
It may sound extremely daunting to allow a potential employer to explore your personal history. If you are worried about the idea of a background check, it may help you to have more insights into what they are, and why they are used.
How Does a Background Check Work?
If your future employer plans to conduct a background check, you will need to provide them with your authorization.
Some smaller employers may choose to conduct the background check themselves, whilst others may use the assistance of third-party organizations (known as consumer reporting agencies or CRA) who are specialists in background checks.
Your employer will decide what criteria to search for. They may choose to look at county or state court records, or they could choose to look further into federal court records.
Some employers may look at your current address, whilst others may also consider any previous locations.
They may request a letter of employment from a previous employer to verify your work history.
Employers should use the same criteria when carrying out background checks on more than one applicant. That way they can ensure that they are making a fair and informed decision.
Once the employer has decided what checks they wish to make, they will usually inform the consumer reporting agency (CRA) who will conduct the check on the employer's behalf.
It is worth remembering that although employers can choose what they wish to look for, they are bound by the legislation of the Fair Credit Reporting Act (FCRA).
What Information Will You Need to Provide as Part of a Background Check?
You will need to provide your employer with any relevant information which will aid them with the background check. This can include your full name, date of birth, address, social security number and details of your previous employers.
You should also confirm details on your resume, including your academic qualifications and/or professional licenses (if required).
To verify your identity, you should also expect to provide a copy of your driving license or passport.
What Will Be Checked?
This will depend on what an employer specifically asks for.
Typically speaking, employers will be looking to see that you are who you say you are and that you do have the qualifications that you have listed on your resume.
Most checks will relate specifically to the job description – so if you are working in a specific role that requires a professional license, they will check to see that your license is valid.
Some employers may look at your medical records, and they may even request that you undertake a drug test.
If you are working in a government job role or one which requires significant responsibilities, you can expect a more stringent background check.
For more on all the different checks that can be undertaken, see our article on What Is a Background Check?
How Far Back Will Your Background Check Go?
Again, this depends on what the employer is looking for.
Some checks (such as employment history, educational achievements or professional licenses) can be verified throughout a candidates' career.
Other checks (such as financial records or driving records) will have limitations on how far back an employer is legally allowed to go.
Different states and cities may have their own criteria, so your employer must ensure that they adhere to the local rules regarding background checks.
Typically, you can expect a background check for a job to look at the previous seven years. However, it should be noted that if you are applying for a job with a salary exceeding $75,000, an employer can legally look beyond the 'standard' seven years.
As a quick overview, this is what you should expect:
| Type of Check | How Far Back an Employer Can Check |
| --- | --- |
| Bankruptcy | 10 years |
| Criminal background checks (county, state, federal) | 7 years |
| Motor vehicle checks | 3 to 7 years |
| Social media screening | 7 years |
| Educational achievements | Lifetime |
| Employment history | Lifetime |
| Professional licenses | Lifetime |
Who Pays for a Background Check?
Generally, your employer should pay for a background check for a job, especially if they are using a consumer reporting agency to undertake the check on their behalf.
Many states specifically mandate that the employer must pay the cost of a background check.
These include:
Iowa
Kansas
Kentucky
Louisiana
Massachusetts
Vermont
However, these laws typically apply to state-wide searches. If they require specific county checks (such as county court records), they may still be able to ask the employee to contribute towards the fees.
You should always check your state law to see if the requirement is on the employer or the employee.
Outside of these states, employers can legally request that the candidate pays for their employment check. However, most employers can (and will) factor in the cost of background checks into their recruitment budgets.
They understand that paying for the checks improves their standing as a prospective employer.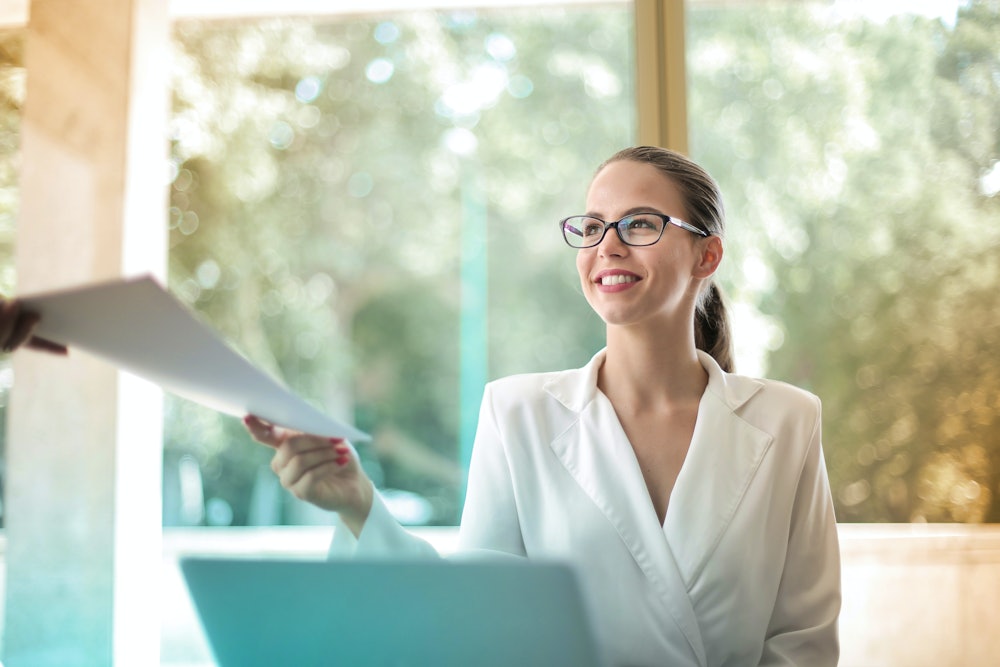 How Do Background Checks for Jobs Work
Which Companies Are Used to Conduct Background Checks?
Consumer report agencies are used by businesses to undertake employment background checks on their behalf.
These are independent companies whose sole purpose is to investigate the history of the applicant and present real-time, verified data to the employer.
They cannot make recommendations as to whether the employer should hire the candidate.
There are many CRAs available throughout the United States, and each firm will have its own specialisms.
Some specifically work on behalf of smaller businesses, whilst others will have sector-specific capabilities. Any CRA must comply in full with the Fair Credit Reporting Act (FCRA).
The employer will likely have their preferred agency with whom they constantly work with.
What Legal Requirements Protect You During a Background Check?
The Federal Trade Commission (FTC) is designed to protect you during background checks. It clearly outlines an employees' rights and makes it clear what employers can and cannot do.
Employers are bound by the FTC regulations.
The FTC takes responsibility for enforcing the FCRA within background checks for jobs. This means that applicants can sue employers if they believe that they have been violated or discriminated against.
There are several legal requirements that protect applicants throughout the background checking process:
The employer must make it clear whether any employment offer is contingent upon you passing a verified background check. They must let you know what they are looking for and, if anything within the report leads them to decide against hiring you, they must state the explicit reason and give you a copy of the report.
All applicants must be treated the same way. Each applicant should receive the same background check, using identical criteria. This ensures that the decision-making process is considered fair and just.
If the employer is looking into your personal history then they must have your written permission. If the employer conducts an employment background check without your permission, you may have grounds to submit a complaint to the Federal Trade Commission.
You have the right to access the information that your employer has received about you. You must read through the report carefully. If you believe that any information about you is false or misleading, you will have the right to query the results and explain any falsehoods to your prospective employer.
Within the specific background checks for jobs, there are many further legal requirements.
Let's break them down:
Credit Checks
Employers can look at an applicants' financial history. However, federal law (the FCRA) makes it clear that if an employer withdraws an employment offer due to a credit report, then they must notify the applicant in writing of the reasons why.
They should also provide the applicant with the contact details of the credit reporting bureau so that the applicant can correct any false information.
Medical History
This should not be used within your background check unless your medical background can prevent you from undertaking the specific job (for example, the military).
Applicants with disabilities should be protected from discrimination thanks to the Americans with Disabilities Act of 1990.
Protected Characteristics
Certain protected characteristics should never be used within a background check for a job.
These include information about:
Age
Color
Disability
Ethnicity
Marital status
National origin
Pregnancy
Race
Religion
Sex/sexual preference
Some of this information may be freely available through social media platforms (especially if an account is publicly available). However, an employer must not use that information to influence their decision making.
These characteristics are protected via the Title VII of the Civil Rights Act of 1964.
Social Media
It may be tempting for an employer to look at an applicant's social media platforms as part of an employment background check.
If an applicant has their account settings set to 'public', then legally, yes, an employer can consider any public tweets or Facebook/Instagram posts as part of their decision-making processes.
However, an applicant still has a right to privacy.
Firms must not ask for login details to gain access to private accounts. Nor can they try to add as a 'friend' to gain access to that user's accounts.
Union Participation
Being involved with a union is deemed a protected right.
Although it is not illegal, it is considered extremely bad practice for an employer to question an applicant about their involvement with any unions.
What Happens to Your Personal Data During Background Checks?
Although there are federal laws that protect medical and financial data, each State will have its own personal data protection laws.
It is understood that employment background checks can uncover sensitive data (such as health information, criminal checks or consumer/financial information). The Fair Credit Reporting Act has specific requirements which employers must follow when conducting background checks.
If an employer is conducting a background check against an applicant from the EU, they must adhere to the US-EU Privacy Shield. This is a self-certification register which allows companies to transfer personal data from the EU to the United States under certain restrictions.
What Happens After a Background Check for a Job?
It should take just a few days for an employer to receive details of the background check from their chosen consumer reporting agency.
Many CRAs will link straight into the employer's applicant tracking system, which speeds up the process and automates communication between the employer and the prospective employee.
This means that you can be kept informed as to the status of your background check.
Once the employer has used that information, they can continue with the recruitment processes.
If the employer has hesitations about hiring you because of your background check, they must notify you in writing to explain their concerns and give you a right to reply.
They may have found that your experience does not correlate with the information you have provided them. Or they may have concerns over your criminal check.
Whatever the circumstances, you must be allowed to explain any negative details.
Typically, most employment background checks will take place during the hiring process before you have been formally offered a position. However, in some instances, the background check may take place after you have been hired and are working within your probation period.
Final Thoughts
So, should you be worried about your background check?
This depends on how honest you have previously been with an employer.
Research has shown that more than a third of people have admitted to lying on their resume. As employers are looking for trustworthiness and honesty from their staff, any lies (no matter how small) could put you in a negative light.
If you are worried about what an employer may find out about you via a background check, then you could consider conducting your own check.
You can contact the DMV to access your motor vehicle history, or you could ask previous employers to send you a copy of your personnel files.
If you are aware of what an employer may glean from the background check, then you can mitigate any issues and explain any areas of concern in advance.
If you are concerned by what you have previously posted publicly on social media, then do a google search of your name and see what appears. Make sure you delete any incriminating or unsavory status updates/posts and ensure that your settings are switched to private.
In most cases, background checks for jobs should not be something that you are afraid of. They are there to enhance and validate an employers' decision to hire you, rather than a tool to provide the reasons why they should not.
Ultimately, only you are aware of what an employer may find.
The best approach is to remain honest and open.
If you believe that there is something in your history that they may not like (perhaps you received a criminal record many years ago), then you must talk to them in advance.
You need to explain your viewpoint clearly and demonstrate that you are a person with integrity and professional capabilities who would be an asset to their team.