People with technical skills are in demand, worldwide. According to the Bureau of Labor Statistics, software engineering is enjoying a 24% growth rate, which is a long way above average. By 2026, the projection is that there will be 1.6 million developer opportunities in the US alone.
But software engineering candidates won't be given jobs for no effort. Your resume still needs to show what makes you a particularly good candidate – and that's where this article comes in.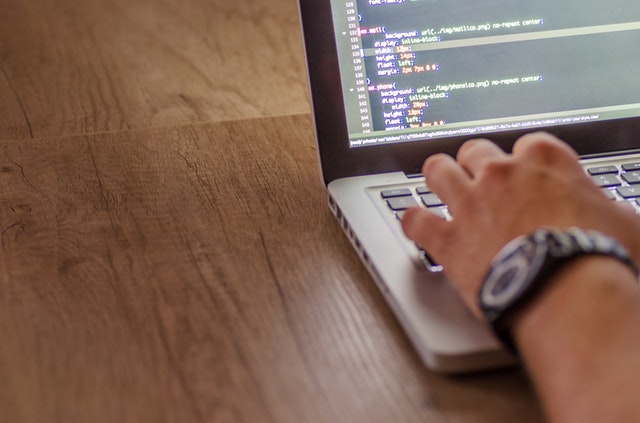 Tips for Writing Your Software Developer Resume
1. Who Are You Talking To?
Before drafting your resume, spend some time thinking about your wish list of employers – by sectors if not by specific company names. Then you can tailor the content of your resume properly towards your target audience.
Do you want to work for a software development giant, starting in a junior post with the promise of big promotions further along the way? Does salary matter most, or is job satisfaction your biggest motivator?
Perhaps you would be happiest starting with a small enterprise where you will be right in the middle of exciting new developments from day one? You may want to be sector-specific too, so you can develop software solutions in-house.
Being goal-oriented helps you to shape your software developer resume. If your initial targets don't work out, you can always cast the net wider later.
2. Be Prepared to Change Your Resume
Your resume is not a fixed and rigid piece of communication. You should aim to make changes regularly to suit different job specs and employers.
Depending on the specific company or role you are applying for, you will want to highlight certain aspects of your experience to impress each one. The same information will not be relevant to every role or company.
If you are using your resume to apply for a specific role, look at the wording used in the job description. If you amend your resume to include some of the same phrases, it can help get you noticed as a good fit.
3. Layout and Checks
The foundation of any resume is having your name and contact details clearly positioned. This should preferably run alongside your career history and skills, which should be central and unmissable. Finish with a summary, including personal interests.
You can also write a resume objective – a brief statement outlining your employment goals to give employers and clients a quick insight into who you are. It could include, for example, what sort of projects your skills are best suited to and your career goals.
Here are some of the most important software developer CV layout tips:
Keep it to one page or, at most, two. If your resume is longer than that, employers might lose interest.


Check the layout for readability as a physical document but also for electronic transmission. Creating a PDF version of your resume is a good idea when sending by email, as it will keep all formatting intact. Remember to also make sure you've not used words or expressions that could be red flags for firewalls.


Proofread your resume, then do it again, and then get someone else to check it too. Spelling mistakes or poor grammar are not acceptable. In a UK audit of 20,000 online CVs, only one in ten was error-free.  From an employer's point of view, this shows a lack of care and attention to detail.


Keep things professional. If your email address is [email protected] or similar, this is the time to change it. When linking to social media, use your LinkedIn profile for further information, not a Facebook page full of party photos.
In other words, one of the best tips for software engineer resumes is that you do need to pay attention to the details.
4. Skills and Experience – Not Waffle
This is the section that can be the biggest problem with software engineer resumes. How do you know what to put in and what to leave out?
The first thing to keep in mind is that around 25% of hiring managers spend less than 30 seconds reviewing each resume and 40% spend less than 60 seconds. Think about that. It shows how quickly you have to grab the reader's attention.
This means that your skills and experience section should be about quality and not quantity.
There is certainly no room for one of the biggest mistakes on software engineer resumes – superfluous detail or sweeping generalizations.
For example, don't use phrases like:
"Great team player but I work brilliantly under my own initiative."
Or:
"Hungry for new challenges with an ambitious employer."
It's the same spiel everyone uses; there is no place for it in the cutting-edge world of software engineering.
When summing up your skills, make sure to show as wide a range of experience as possible. These might include:
Designing
Developing
Writing
Modifying
Testing
Debugging
Show how this work met specific project briefs.
You should also show all the programming languages you are familiar with. Among those more in demand are:
Have you used object-oriented design to complete projects? If so, aim to show how you incorporated:
Abstraction
Inheritance
Encapsulation
Polymorphism
Future employers will want to see evidence of your experience, so consider developing an online portfolio to showcase projects you have been involved with. Be ready to demonstrate:
What libraries you are experienced with
What tech stacks you have used
What functionality you have built into software
How clean your code is
Don't restrict everything in your skills section and online portfolio to hard skills, though. Soft skills that are valuable to showcase include:
It can be particularly valuable to show quantifiable results achieved for your current employer or clients.
Include any freelance or side projects you have completed to highlight the range of your experience. For example, have you contributed to any Open Source initiatives?
The skills and experience section of your resume is where the magic happens. This is what gets you the interview.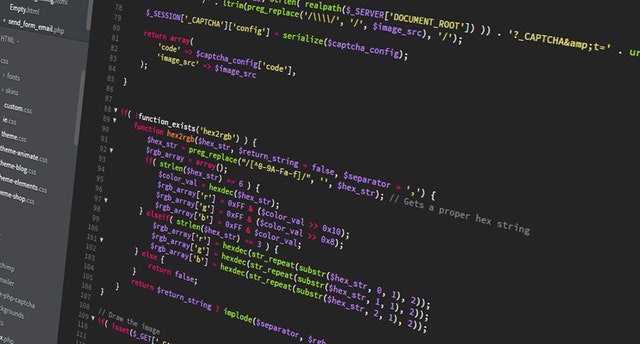 5. Education
This is another section that sometimes gets overemphasized, to the detriment of your resume. Your high school diploma was a stepping stone to where you are now, but not something that needs to be at the top of your software developer resume.
Details such as your GPA are only relevant if they are high or if you are applying for a post-graduate position.
A short summary of your most recent or relevant educational qualifications could be included beneath your industry-specific skills.
6. Interests and Personal Credentials
It is a good idea to include some carefully chosen personal information at the end of your resume. Relevant and short references to interests and personal attributes serve two main purposes:
It ensures you don't sound too robotic, 'ticking boxes' without any warmth. It humanizes you and shows that you are a genuine person who loves, for example, exercising or wilderness camping with your kids.


These carefully selected pieces of personal information give the employer a chance to see some of your soft skills, so make them relevant to the position you are applying for.
Final Thoughts
Here is a quick reminder of the best ways to ensure your resume bags you that software engineer job interview.
Keep it simple, making the advantages of employing you clear and easy to see.


Use keywords from the job description, and draw out skills that match the specific job vacancy or employer.


Showcase key software engineering experience and skills.


Check it multiple times to ensure errors don't hold you back.


Don't be afraid to show your soft skills too.
One last important tip on how to write a resume for software engineering – be honest. An eye-watering 75% of HR managers report uncovering lies on job applications. So boastful, inaccurate claims will not go undetected.
Further Reading
You may be interested in these other articles on WikiJob:
How to Write an Objective for a Resume