A cover letter normally accompanies a resume in a job application. An effective cover letter should show why you are interested in working at the company, highlight how your skills meet the needs of the company, and explain why the hiring manager should choose you for the job.
When you are composing your cover letter, try to think from the perspective of the hiring manager in terms of what they want to hear from a candidate. It may pay to read the job description several times, and highlight important keywords, before you start writing your cover letter.
Thinking about how to start a cover letter can be difficult; this article will aim to point you in the right direction.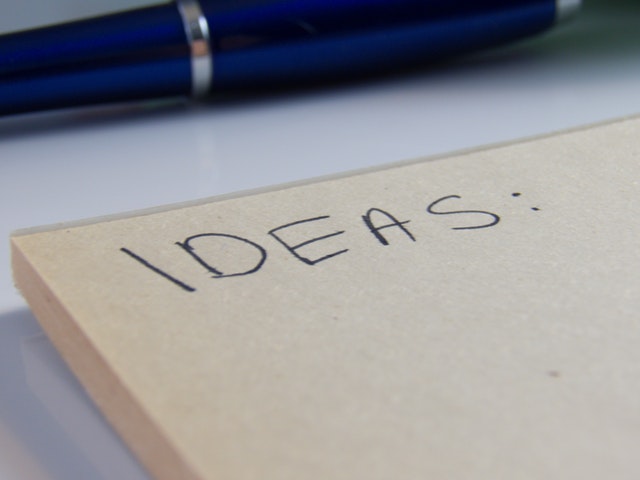 How to Format a Cover Letter
Cover letters generally follow traditional letter-writing rules. Start off by writing the date, along with the name and full office address of the person you are trying to contact at the company. Then, start the letter with a suitable salutation before moving on to the first paragraph (see below for advice on this).
Generally speaking, a cover letter should be no longer than one page. If you are sending a cover letter by email, it's always a good idea to draft it in a word-processing document, so you can check for length and spelling errors first. Either send the document as an attachment (preferred) or paste it into the email if the letter isn't very long.
Remember to thank the hiring manager for their time and sign your name at the bottom of the letter. If sending by post, you should provide a return address and contact information (eg a telephone number or email address) at the top of your letter or as a letterhead.
What Salutation to Use
If you know the name of the hiring manager, using the salutation "Dear" will be sufficient, along with their title and last name. If you are not sure what gender they are (for example, Alex Smith could be male or female), then address them by their full name. When addressing women, use the title "Ms" instead of "Miss" or "Mrs" to avoid confusion over their marital status.
If you don't know the name of the hiring manager, then the cover letter opening salutation should be addressed to "The Hiring Manager" of the department you are applying to.
You may use "Dear Sir", "Dear Madam" or "Dear Sir/Madam", though it's always better to use the more specific "Dear Hiring Manager". Do not use "To whom it may concern", as it will look like you don't know to whom who you are writing.
What to Include at the Beginning of a Cover Letter
Before you start writing the first paragraph of your cover letter, you should research the company's recent accomplishments. Identifying the company's activities and future needs is a great segue for introducing your particular skills and explaining how your experience can contribute to the company.
Find out what the company's mission statement is and link your skills with the company's goals. Remember to change any research into your own words, so it doesn't appear copied straight from their annual report. If a hiring manager considers you to have a sincere belief in the company's mission, your chances will be better.
State a recent accomplishment from your last job that is related to the position you are applying to. Personalize your cover letter to the specific position you are applying for.
If someone from the company invited you to apply for the job, then mentioning the contact is wise; always check to make sure that the contact consents to you mentioning them.
How to Write a Creative Cover Letter Opening Sentence
Do a little background research on the hiring manager to find some common ground. Keep your remarks on point but relevant to the company's operation. It always pays off to find out more about your audience.
Starting off with a relevant news article or a personal story on why you want the job can also be effective ways to show passion and enthusiasm.
A creative cover letter opening sentence could be the difference between having your entire application read or being ignored from the first paragraph. Here are a few sample sentences to give you an idea of what could be effective:
"I decided to be a doctor when my mother was diagnosed with lung cancer eight years ago. When I heard that your hospital has a research project on lung cancer, I wanted to become a part of the team."


"While I was at college, I created the viral mobile phone game 'Happy Pigs', which was downloaded over 5 million times in one fortnight."
Show That Your Skills Meet Company Needs
When you write about your past accomplishments, make sure that you show what you can offer to the company you are applying to. This can help make a convincing case for the hiring manager to offer you an interview.
Don't state what position you held in your previous place of work and for how long, as this information is easily found in your resume. Instead, use your cover letter to show how your skills and experience tie into the company's goals.
An example of an effective way of mentioning your skills:
"I was just another rookie at ABC Bank when I came fresh out of university three years ago, but I've since built a track record of converting 68% of customers from a competing bank to ABC Bank – the highest in the entire region. I would hope to build an even larger customer base for your company."
Dos and Don'ts of Cover Letters
There are numerous elementary mistakes that hiring managers see in cover letters. Here are a few dos and don'ts:
Do research the company in advance and make sure you know what type of job you are applying for. You don't want to send in a generic cover letter that gives the impression you aren't very enthusiastic about the job.


Do use a spell checker before you send in the cover letter, so you know there won't be any mistakes. Errors in spelling and grammar can be the difference between getting an interview and being ignored.


Do read your cover letter out loud several times after you're finished writing it, to make sure the words flow naturally. Sometimes you won't notice minor errors until you hear how it sounds yourself. If possible, get a friend or family member to read over it for you, to get a fresh perspective.


Don't list the previous positions you've held, as that's what resumes are for. Feel free to state one or two things you learned from your previous jobs and how it applies to the position in question.


Don't use generic qualitative words to describe your successes. Instead of saying that you signed up "a lot" of new customers, say that you managed to improve the monthly customer acquisition rate by 34%. Instead of saying that you "added to" the company's profit margin, show that you increased the profit margin by 8% in 12 months.


Don't use "I", "me" and "my" too often in the first paragraph; instead, try to focus on what the company needs and how your accomplishments are relevant to their endeavors. Focusing too much on yourself might lead the hiring manager to think that you don't understand their corporate needs or aren't a great team player.


Don't copy and paste content from one cover letter to another thinking it will save you time. Sometimes mistakes and oversight can occur; you may forget to change details such as the company or position you are applying to or your circumstances may have changed since the last time you wrote a cover letter.
Sample Cover Letter Openings
If you are in need of ideas, here are a few cover letter opening paragraph examples to get you started. Each one of these is suited for a different professional context, so be sure to customize your cover letters as appropriate.
"I started trading stocks in my senior year of high school and paid my way through college via my investing. Achieving an average of 96% in higher-level finance courses is testament to my passion to enter the finance industry. If given the opportunity to work at your firm as a junior analyst, I'm sure that I can yield the same results to improve your bottom line."


"Ariana Lopez, an associate at your firm, has informed me of an exciting new job opening in your department. With a track record of winning 78% of my cases at the district court level and having co-counseled on several cases in federal court, I'm confident that I can contribute to building new successes at your law practice as a senior associate."


"I am writing to apply for the position of marketing manager at [your company]. I have developed several large-scale TV campaigns as a marketer for ABC company and XYZ company in the past, with two of my campaigns being aired on national. I look forward to having the opportunity to create engaging marketing content for your company."
Final Thoughts
It's important to make a good first impression by starting off with a strong opening line in a professionally formatted cover letter. If a hiring manager is swamped by applications, poorly written cover letters won't even get read past the first paragraph.
Here are the nuts and bolts of writing an effective cover letter:
Play it safe and maintain a clean, professional layout with a clear typeface.
Conduct plenty of research on the company's background to show enthusiasm for the job.
Find out who the hiring manager is, so you know who to address the letter to.
Keep the introduction succinct, while highlighting how your most relevant achievements fit the role.
If you know someone in the company you are applying to, ask for their permission to mention them in the cover letter.
Further Reading
You may be interested in these other articles on WikiJob:
How To Write A Cover Letter: Examples And Tips