A cover letter normally accompanies your resume and application form when you are applying for a job. It is your chance to give the employer information that is not covered elsewhere in your application.
Even if you have crafted an excellent cover letter, adding the finishing touches can be tricky – especially if you are unsure of the correct way to wrap things up. This article will guide you on how to close a cover letter effectively.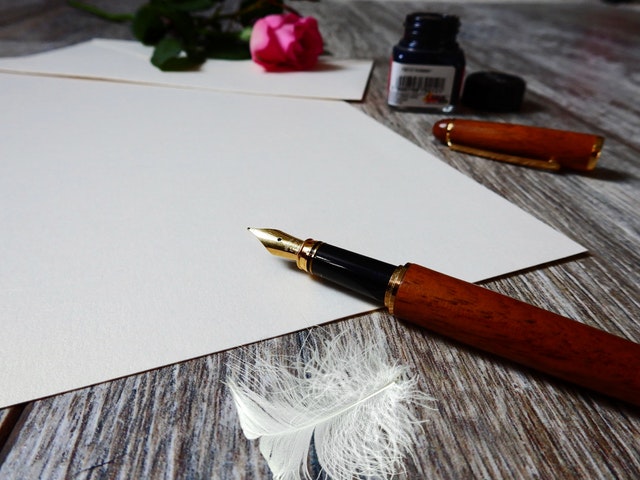 What You Should Include
The ending of your cover letter will leave a lasting impression. It could be the difference between being invited to interview and the termination of your application.
Here are a few key elements that should be included in the last paragraph of your cover letter:
1. A Call to Action and Interest in Progressing
Let the employer know that you are interested in moving forward to the next phase of the application process by politely requesting an interview.
This should be done with confidence, so phrases like "I hope to meet with you" should be avoided. Instead, be direct.
For example, "I am excited to meet with you to discuss further how my expertise in the position of Executive Manager will contribute to growth at your company."
It is important to mention the position and the specific department that you are applying for in your interview request.
2. Demonstrate the Value You Will Bring
This is where you take a couple of sentences to reiterate what you can offer the company, in terms of your experience, skill-set and other qualifications.
It is important to understand the goals of the organization and the role that it plays within the community or global market. Take a little time to research more about the position you are applying for, as well as the company itself.
Use this information to make a link between the company's goals and your past work experience, skills and relevant achievements. This will send a concise message to the employer that you could add value as an employee.
3. Appreciation and Sincere Gratitude
Take the opportunity to thank the person who is reviewing your cover letter for the time that they spent looking through your application. Screening applicants for a job can be tedious, so it is polite to show your gratitude for their consideration.
4. Professional Sign-Off
It is best to end your letter formally and stick to the conventions of letter writing. End with 'Yours sincerely' if you started the letter with their name or 'Yours faithfully' if you used 'Sir/Madam' or a job title to address the letter.
How to Demonstrate Enthusiasm Sincerely
Employers want to hire someone who is not only qualified for the position but enthusiastic about the job. Showing passion in your cover letter will let the employer know that you will want to come into work every morning, will work to the best of your ability and can contribute fully to the company's goals.
Lack of enthusiasm sends the opposite message: that you are not really interested in the job and don't care that much about your tasks.
Point out to the employer exactly which responsibilities attract you or which details about the company interest you. Use the specific keywords mentioned in the job description.
Example:
"I was happy to see that my responsibilities as an Office Manager will include organizing office operations and analyzing special reports."
Next, show why you would be better at performing these duties than another applicant. Mention specific skill-sets, work experience and accomplishments that demonstrate your ability to perform the tasks that you have selected from the job description.
Be sure to only mention job tasks that are of particular interest to you, and refrain from mentioning tasks that will exploit your areas of weakness.
How to Point to Your Key Skills and Experience
Remind the employer or hiring manager why they should choose you for the job and not another applicant. Since you are only highlighting what you have already mentioned in the first or second paragraph of your cover letter, it is best to use your request for an interview to briefly outline specific skills and experiences that are relevant to the position.
Example:
"I am excited to meet with you to further discuss how my knowledge-based approach, specifically my Master's Degree in Human Resources and previous experience in an executive management role as a team leader, can be an asset to your company."
Avoid:
"I am happy to meet with you to discuss how my organizational and leadership skills can be an asset to your company."
How to Point to The Bottom Line
If you can, it is important to illustrate how your contributions to the company as an employee will make operations more efficient, contribute to profits or save money.
Employers are attracted to candidates that can clearly align their abilities with the five principal factors that are crucial to any company's success – strategic focus, operations, marketing, people and finances.
Analyze your resume and carefully determine which of these categories you can contribute to most. Here are a few questions to consider when thinking about what you can contribute to the company's success:
Strategic Focus – What have you done at your previous job to demonstrate leadership or management skills?


Operations – How have you introduced strategies that contributed to innovation and the overall efficiency of systems, and how will you do that at this job?


Marketing – How have you implemented marketing strategies to increase revenue and attract prospective customers?


People – Have you assisted with training or coaching employees? How have you promoted team dynamics to boost employee morale and build on professional work relationships?


Finances – How have you managed transactions with clients or suppliers that resulted in your company saving money?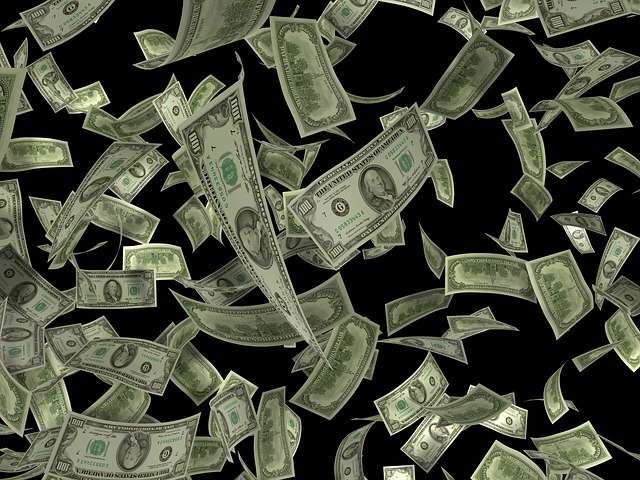 What you Definitely Shouldn't Do
1. Appear Desperate
Sometimes you might be applying for your dream job, or you may have been looking for a long time and are desperate for an interview. As already mentioned, it's important to show your enthusiasm for the job in your cover letter – but remember not to take it too far and appear desperate.
When ending your cover letter and requesting a call back or interview, be confident that you are the best candidate for the job without appearing overly eager.
Avoid:
"I very much hope that you contact me soon, please, to further discuss how my skills and experience would be beneficial to your company."
Avoid words like 'please' or 'hope', which give the impression that you are not sure whether or not you are going to get an interview. This simple phrase may be enough to put doubt in the employer's mind. It is better to appear assertive than passive.
2. Sound Egocentric or Too Ambitious
Employers are interested in hiring individuals who demonstrate confidence. A person who is confident in both themselves and their abilities is able to communicate better with the people around them, and perform their tasks independently and to a higher standard.
When ending your cover letter, remember to be polite and request an interview, but do not demand one or offer to schedule an interview with the hiring manager yourself.
Illustrating enthusiasm and confidence will definitely get your cover letter acknowledged, and it may even cause it to stand out from the others, but never make remarks when ending your cover letter that make you appear egocentric.
Avoid:
"I will contact you on Monday morning to schedule an interview with you, so that I may speak more about how my skills and expertise will benefit your company."
"I am confident that my talents are peerless and I will not only meet your expectations, but will exceed them and climb the corporate ladder in no time. Please schedule my interview at your earliest convenience."
3. Being Too Formal
Always aim to write a professional-sounding cover letter without being too formal. Use professional language that is easy to understand. Try to let your personality shine through in your writing and avoid using language that is stilted or overly complicated.
If using a thesaurus to help you, make sure you use words in their correct context.
Avoid:
"I would be galvanized to adjure a conference to articulate my skills and expertise."
Sample Cover Letter Closures for Different Contexts
Example 1: Web Developer
"Thank you for your consideration. I welcome the opportunity to speak with you further about my approach to back-end technologies, and how my experience in application testing and security can benefit your company now and in its future ventures."
Example 2: Sales Executive
"In my previous role as Sales Executive, I launched and distributed several products and liaised with clients and suppliers to ensure that the target margin for orders increased by 10%. My accomplishments confirm my ability to add value to your company, drive up sales and generate revenue. I am confident that I am the best candidate for this position and I am excited to meet with you to discuss how I can further benefit your company."
Example 3: Office Administration
"With more than 8 years' experience in project management, preparing scheduled meeting reports and presentations, I am confident that I will excel in the role of office administrator. I would be thrilled to meet with you to discuss how I can assist you in meeting company goals."
Final Thoughts
Ending your cover letter correctly is not as difficult as it may seem. There are many ways to leave a potential employer with a lasting good impression.
If you follow this guide on how to end a cover letter, you just might land that job interview after all.
Further Reading
You may be interested in these other articles on WikiJob:
How To Write A Cover Letter: Examples And Tips