A cover letter, also referred to as a covering letter, is a short, one-page document sent to an employer as part of a job application.
As an accompaniment to your CV or application form, a cover letter allows you to expand on your skills and experiences and provide any additional information relevant to the role in question.
In this article, we'll take you through the purpose and ideal structure of a cover letter, followed by three templates you can use to craft your own cover letters.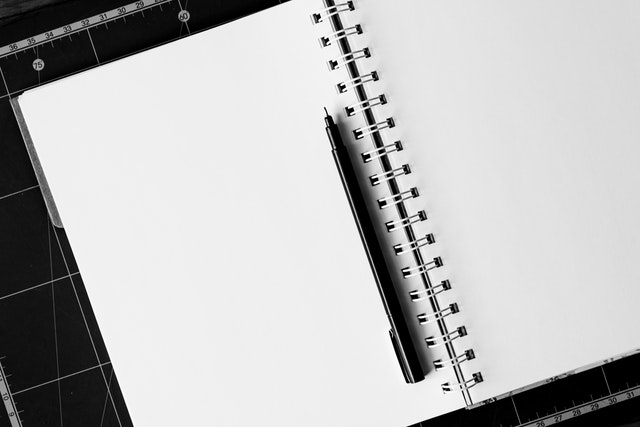 What Is the Purpose of a Cover Letter?
Essentially, a cover letter is a sales pitch to get you to interview stage. The purpose of a covering letter is threefold:
To sell yourself;
To highlight any particular information from your CV which is especially notable or relevant;
To communicate any other information, such as special circumstances or availability for interview.
Cover letters give you the chance to tell the employer a bit more about yourself. You can express why you are interested in the opportunity and what you think you could bring to the role if recruited, as well as enabling you to share your understanding of the hiring company and the sector in which it operates.
In short, a well-constructed cover letter can add value to your application by bringing your CV to life – and persuading the employer to consider you as a promising candidate and invite you to interview.
There are many cover letter examples available that will help guide you in the right direction when compiling your own. The trick, however, is to make your cover letter stand out from the crowd.
Remember, a hiring manager will receive a high volume of applications and will likely only scan each one, so yours needs to be well written, relevant and persuasive.
What Is the Ideal Structure for a Cover Letter?
A strong cover letter should be professional and follow a logical structure. Before working on the content of your letter, it's a good idea to plan out its flow and the specific points you want to address in each section.
There is a standard four-paragraph structure that works particularly well for cover letters. This is discussed in detail in our article on how to write a cover letter, but it takes the following general format:
Paragraph one – Use this as an opportunity to introduce yourself and detail why you are interested in the role in question.


Paragraph two – Use this to explain why you are the best candidate for the role and to highlight the relevant skills and experience that you bring.


Paragraph three – Use this to showcase your understanding of the company and the sector in which it operates. Demonstrate that you connect with its goals and values. Discuss the contributions you will make to future growth.


Paragraph four – Your closing paragraph should end your cover letter on a confident note and, as with any good sales pitch, include a strong call to action.
The above structure is demonstrated in the three cover letter examples below, along with tips on how to write your own. The templates cover three types of application:
A graduate cover letter example
A formal cover letter example for a specific role
A creative cover letter example for a role within the creative industry
Cover Letter Templates
The cover letter templates provided are designed as illustrative examples and should be used for inspiration only. Your cover letter should be 100% unique to you and the role for which you are applying.
Graduate Cover Letter Template
The graduate job market is highly competitive. Whether you are applying for a position on a graduate scheme with a large corporation or a graduate job with a small to medium business, you will likely be one of a high number of applicants with the relevant academic background and qualifications.
Your accompanying cover letter should show the hiring manager what makes you a better fit than your competitors.
Following the structure given above, use your first paragraph to detail the role for which you are applying.
For your second paragraph, focus on selling yourself as the best candidate for the role. If you have relevant work experience, such as an internship or sandwich placement, be sure to highlight this experience and what you gained from it. Remember though, your cover letter should complement your CV, not repeat it. 
Demonstrate these skills in action by providing real examples. Even part-time work undertaken whilst at university can be used to demonstrate certain skills and personality traits such as teamwork, initiative and time management.
If you feel you lack solid examples from work experience, consider extracurricular activities. Clubs, associations, student government and volunteering roles can all be drawn from. For example, in the template provided, the applicant talks about their participation in both university and county tennis. 
It is also acceptable here to bring attention to any academic achievements of excellence that provide additional support to the qualifications listed on your CV.
For your third paragraph, show industry knowledge, enthusiasm and aspiration. Employers hiring graduates understand that applicants will have limited work experience or, in some cases, none at all. They will, however, be looking for candidates who have a keen interest in their chosen field and who take a proactive approach to keeping up with market trends.
They will also likely be looking for applicants with a fresh perspective, energy and new ideas. Be sure to show that you understand current industry challenges and an enthusiasm for being part of an organisation that implements effective solutions.
Before constructing your own, read through several graduate cover letter examples for inspiration, but remember to keep yours original. You can access our graduate cover letter template free below:
Example Cover Letter 1: Cover letter template for a graduate scheme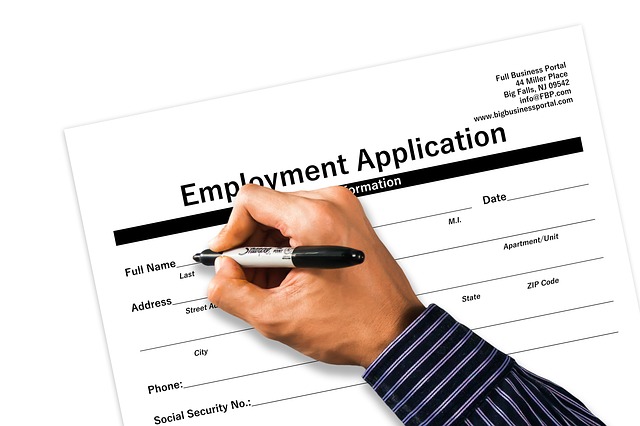 Formal Cover Letter Template
The formal cover letter template below provides an example of an experienced candidate applying for a specific role. Again, the first paragraph demonstrates how to introduce your letter, referencing the job in question and where you found it.
For a formal job application, use your cover letter to highlight your experiences, with reference to the skills the hiring organisation is looking for. Read the job description carefully and consider how your previous roles have equipped you with the relevant capabilities.
For example, in the cover letter template provided, the candidate uses the second paragraph to illustrate how their work history has given them both administrative and solid customer service skills, including the ability to listen, empathise and solve problems.
A good tip is to use the language found in the job description and/or person specification. Pick out specific keywords and be sure to include them in your cover letter.
In the third paragraph, the applicant demonstrates their understanding of the importance of good customer service, their commitment to high standards and the value they would bring to the hiring organisation. Take the same approach with your own cover letter, making sure it is tailored for the specific role and company in question.
The cover letter example ends with a strong call to action, with the applicant suggesting that the company get in touch should it require any further information.
Example Cover Letter 2: Formal cover letter template for a specific role
Creative Cover Letter Template
The final cover letter template provides an example of a speculative enquiry for a creative position. Companies operating in the creative industries tend to adopt a more informal approach, both in day to day operation and recruitment.
If applying for a creative role, your cover letter could benefit from being more personable and less formal.
If your cover letter is speculative (meaning you are not applying for an advertised position but rather enquiring if there are any opportunities available), be sure to explain why you are approaching the company.
In the creative cover letter template provided, the applicant is making a speculative enquiry based on information from a mutual contact.
Similar to the graduate cover letter example, the second paragraph details the applicant's academic achievements and relevant work experience undertaken at university.
The difference here, however, is that the letter focuses more on creative talent and experience, rather than soft skills such as teamwork and time management. While these are still important, the main aim of your creative cover letter is to showcase your creative abilities.
Be sure to include any relevant extra-curricular activities or hobbies. The applicant here mentions writing for the student newspaper and creating a blog. Examples like these will show the prospective employer that you are actively pursuing your interests outside of work and study.
In the third paragraph, explain what it is that attracted you to the company. Remember, you're trying to demonstrate your creativity, so feel free to think laterally.
The cover letter template talks about a particular campaign the applicant enjoyed. This is a great example, as it not only shows familiarity with the company's work but also highlights the applicant's enthusiasm for bringing new ideas.
Depending on the discipline you practice, it's also a good idea to include links to your social media profiles and your online portfolio if you have one. This will give the employer a taste of your abilities and show that you are actively honing your skills.
Creative industry employers are looking for 'ideas people'. Don't be afraid to take a few risks in your cover letter, such as making suggestions for a new campaign or ways to reach a new target audience.
Remember, though, that it is still a job application and, whilst it is acceptable to be less formal, your cover letter should remain professional.
Example Cover Letter 3: Cover letter template for a role in a creative industry
Final Thoughts
Your cover letter is your first opportunity to sell yourself to any potential employer. Unlike your CV, which should provide a formal overview of your qualifications, skills and experience, a cover letter allows you to inject a little of your personality.
However, it is important to use a tone appropriate to the role for which you are applying and to always keep it professional.
When using cover letter examples to help prepare your own, focus on the structure and how the content of each paragraph illustrates the candidate's suitability. Use the examples to help you put your skills, experience and aspirations into context and align them with the job opportunity in question.
The most important point to remember is that you should never take a basic cover letter template and pass it off as your own. Your cover letter should be specifically tailored for each application and relate specifically to the hiring company and the role it is looking to fill.
It should be unique, showcase your talent, understanding and ambition, and set you apart from your competition to give you the best chance of being invited to interview.
Further Reading
You might be interested in these other WikiJob articles:
How to Write a Speculative Cover Letter
10 Killer Tips to Make Your Graduate Cover Letter Stand Out