The Best Sleep Tracking Apps
When it comes to our health and wellbeing, one of the best things that anyone can do to look after themselves is to get enough sleep.
It may sound like a simple tip, but the reality is that sleep can enable your body to reset and recover from any stresses of the day.
A well-rested body can function far more effectively – not only will you feel rested and relaxed, but your digestion will improve, any aches and pains may disappear, and your mood will lift. What's not to like?
With this in mind, we're looking at some of the best sleep apps available to download.
These apps do much more than just track your sleeping patterns. They can analyse your sleep and help you identify ways to improve it. The result is that you are empowered with the knowledge and tools to feel fitter and healthier.
Let's get started:
Our Pick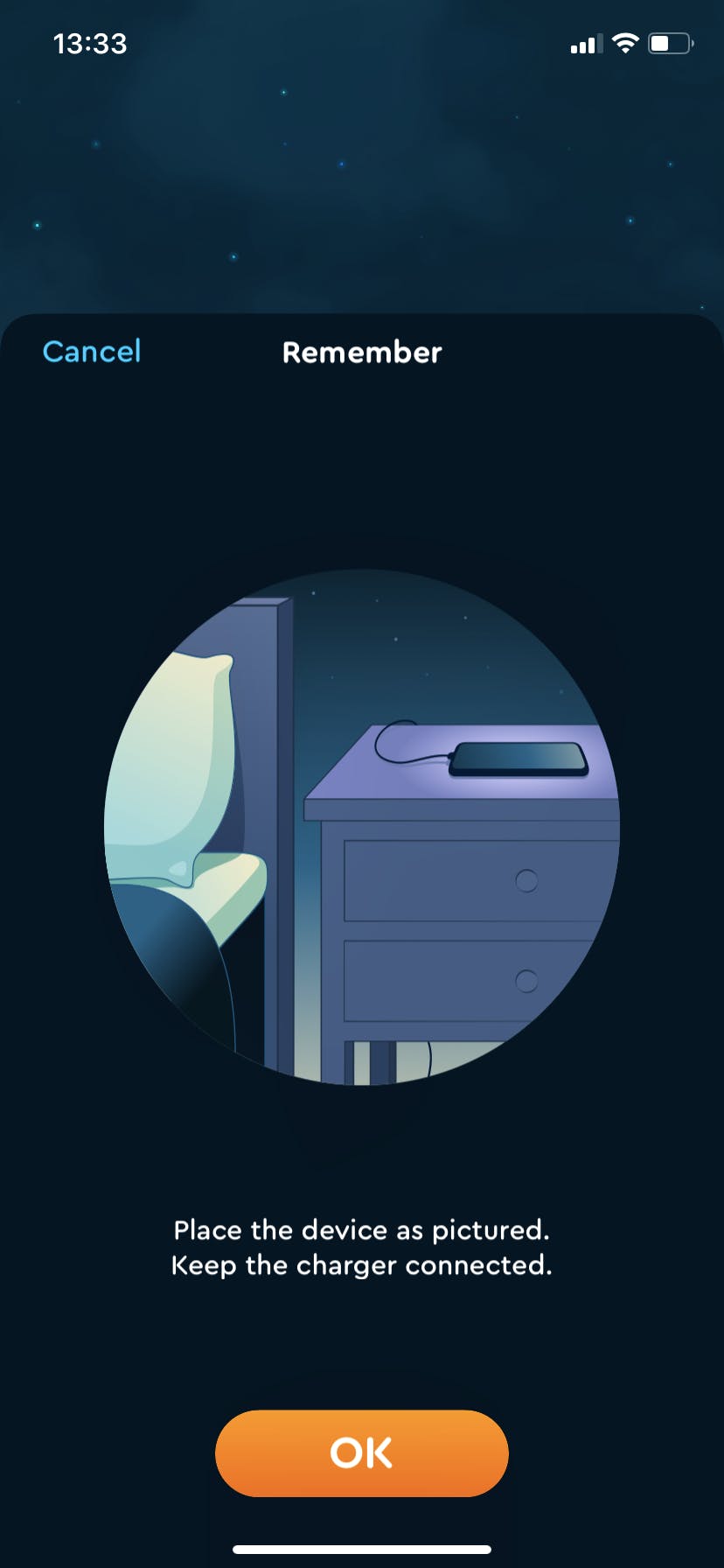 We were excited to try this sleeping app – after all, the rave reviews told us much about how effective it can be:
"The way it wakes you up means I never wake up tired"
"All the things that it monitors and tracks as having an effect on my sleep also have an effect on my mental health"
"Sleep Cycle is just so easy to use and is absolutely great for people who have trouble waking up in the morning".
Whether you are relying on the free trial or you sign up for the yearly subscription, the Sleep Cycle app comes with a wealth of functions designed to help you make the most of your sleep.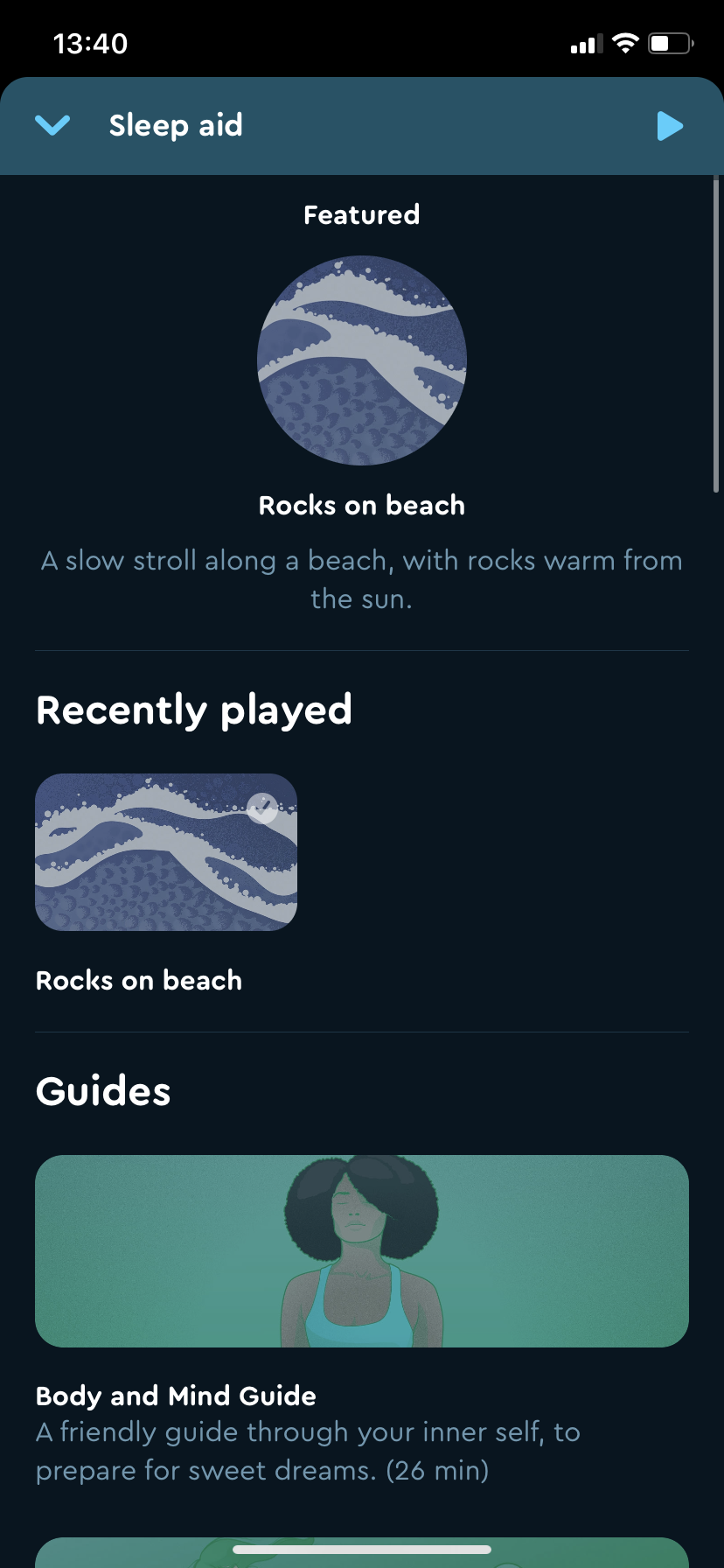 Sleep Cycle 1
Signing up was quick and easy – although if you are only planning on registering for the seven-day free trial, you will need to remember to cancel, as it will sign you up via your iTunes account (if you are an Apple user).
As you go through the setup process, there are quick reminder guides to help you make the most of it – for example, to work correctly, your smartphone needs to be plugged in and placed on your bedside cabinet at chest height.
The sleep tracking app gives you a wealth of analytical tools to help you understand your sleep – some graphs (such as sleep quality and regularity) require at least five nights of data, whilst others (such as time in bed or time asleep) are available after just one night.
If you are an Apple user, the Sleep Cycle app syncs seamlessly with Apple Health (and your Apple Watch), so it can incorporate data such as your heart rate and your step count.
What's more, if you are a Phillips Hue user, you can sync the app so that you enjoy a natural, gentle wake up each morning.
It can even detect whether you are snoring (this could be a handy function if you regularly have disagreements with a partner over who snores loudest).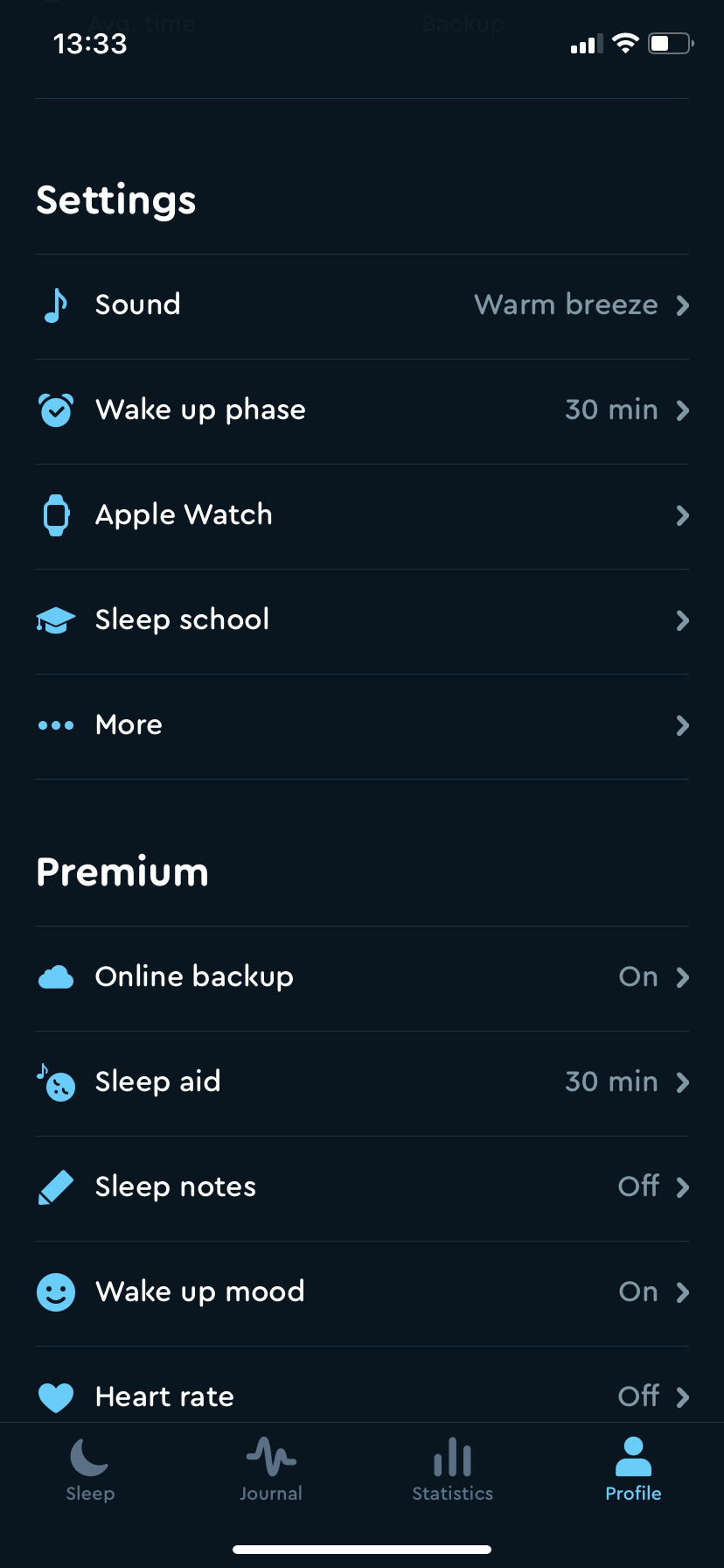 Sleep Cycle 2
However, we were disappointed that the app doesn't sync with Fitbit. This feels like a let-down if you are a Fitbit user because of the wealth of information collated through the Fitbit app.
Another issue is that many of the key features of the app are available only for iPhone users – although the Sleep Cycle website does state that they are working on further android functionality.
The user interface is extremely well thought through. Not only is it visually appealing, but we were able to complete our profile settings quickly and easily.
Sleep Cycle works through motion detection. It uses the microphone to hear when you are moving and tracks this with its comprehensive algorithm.
We loved the sleep aid function – not only does it allow you to pick soft music to drift off to (our favourite was the rocks on the beach), but you can also choose between sound effects, relaxation guides, poetry or even short stories.
The content is developed by sleep experts from around the world, meaning that you can feel confident that you will easily fall asleep and wake up relaxed and feeling refreshed.
We also liked the way that the data can sync with your overall health and wellbeing. If you've had a good diet day, this can be included on your sleep notes – similarly, if you've eaten lots of processed sugary foods or increased your alcohol intake, you can include this on your notes and this information will be included within your analysis.
The information presented is clear and easy to read and you can quickly pick up trends from a previous night's sleep. This makes it a good tool for those who want an overview of their sleep patterns as well as an understanding of how lifestyle factors (for example, diet) can impact your sleep.
If you are an iPhone user, we would highly recommend this as the best sleep app for 2020. It's a solid, comprehensive app that offers everything you would expect – we just hope that functionality for Android and Huawei users catches up to the core functionality.
Runner Up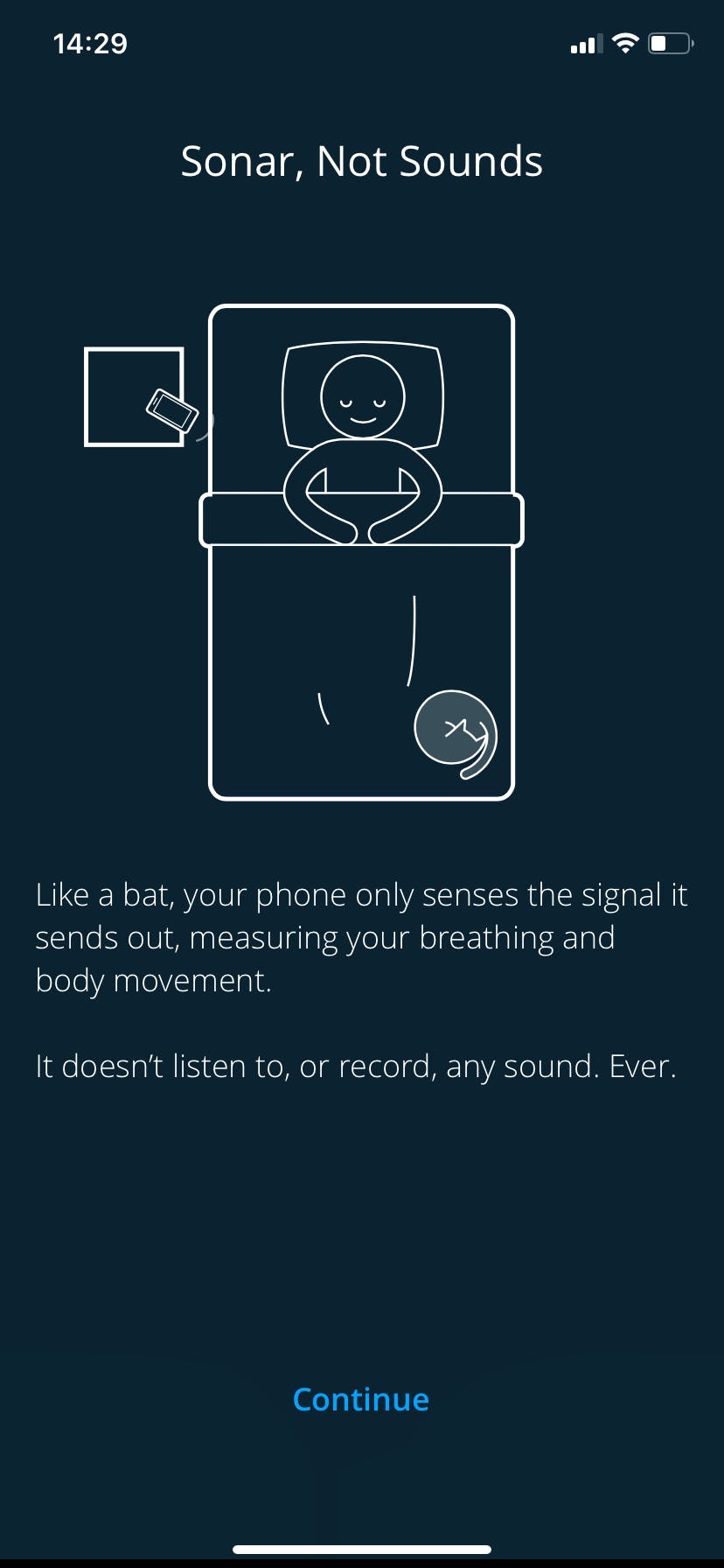 Signing up for SleepScore is quick and easy – not only can you join with your email address, but you can also use your Facebook or Google account.
This means that within seconds, your profile can be set up, ready to go.
As you work through the setup process, you are asked to choose a goal. You may be choosing to sleep for longer, fall asleep easier or sharpen your mind.
Once you've chosen your goal, the app will devise a specific plan to help you. It will take you through a series of questions designed to understand your lifestyle and your general sleeping habits.
Like other sleeping apps, there is a subscription involved with SleepScore; priced at £5.49 per month or £44.99 a year, it is more expensive than others.
If you are an Apple user, it also takes the payment directly from your iTunes account – so you need to remember to cancel the subscription if you only want to benefit from the seven-day free trial.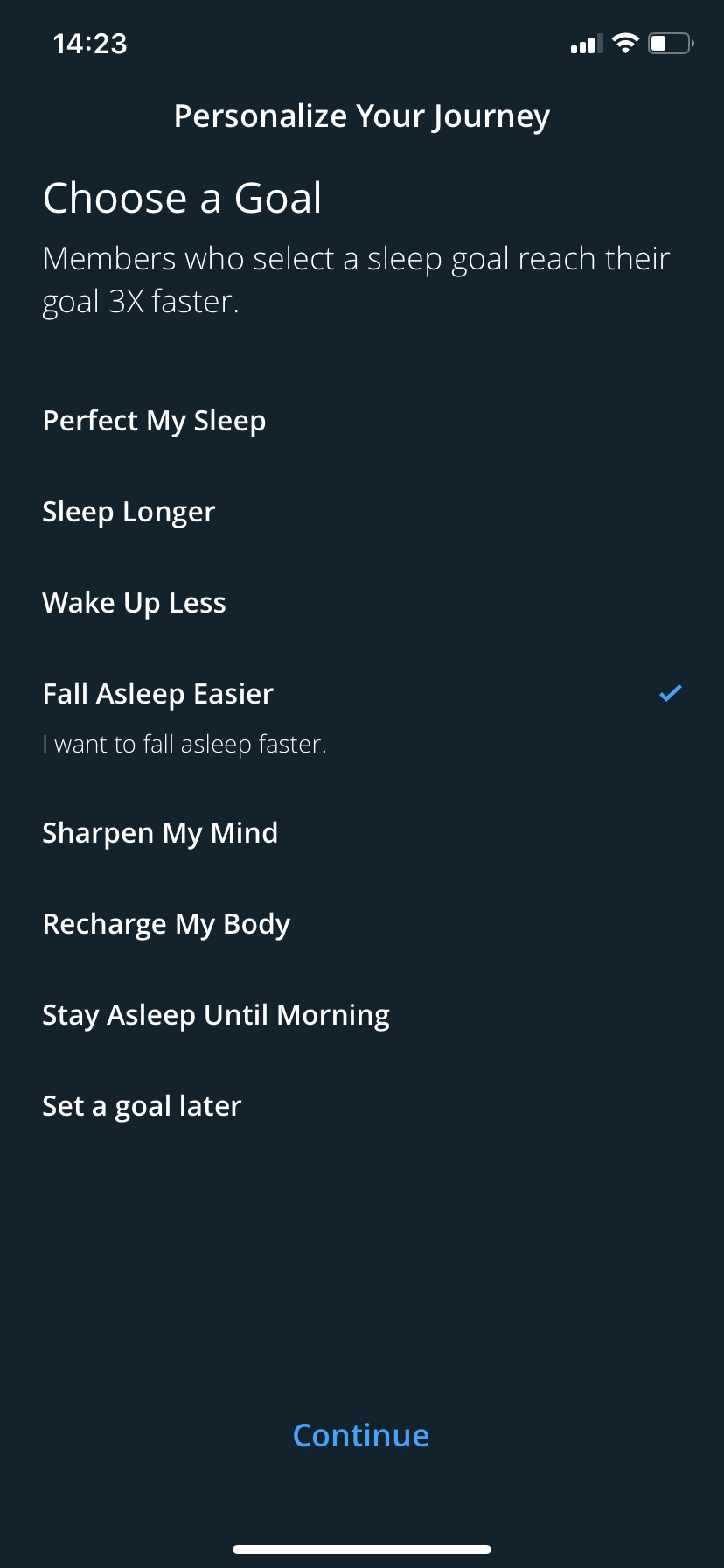 SleepScore1
SleepScore works through sonar technology. It requires the microphone to be able to sense signals which measure your body and breathing movements.
The app stresses that 'it doesn't listen to or record any sound. Ever', giving peace of mind that your privacy is safe.
The sonar signals were impressive – the test page which allowed us to check the effectiveness of the sonar signals was quite amusing. In no time, we were waving our arms around the room to see if the graph on the phone would discover it – which it did.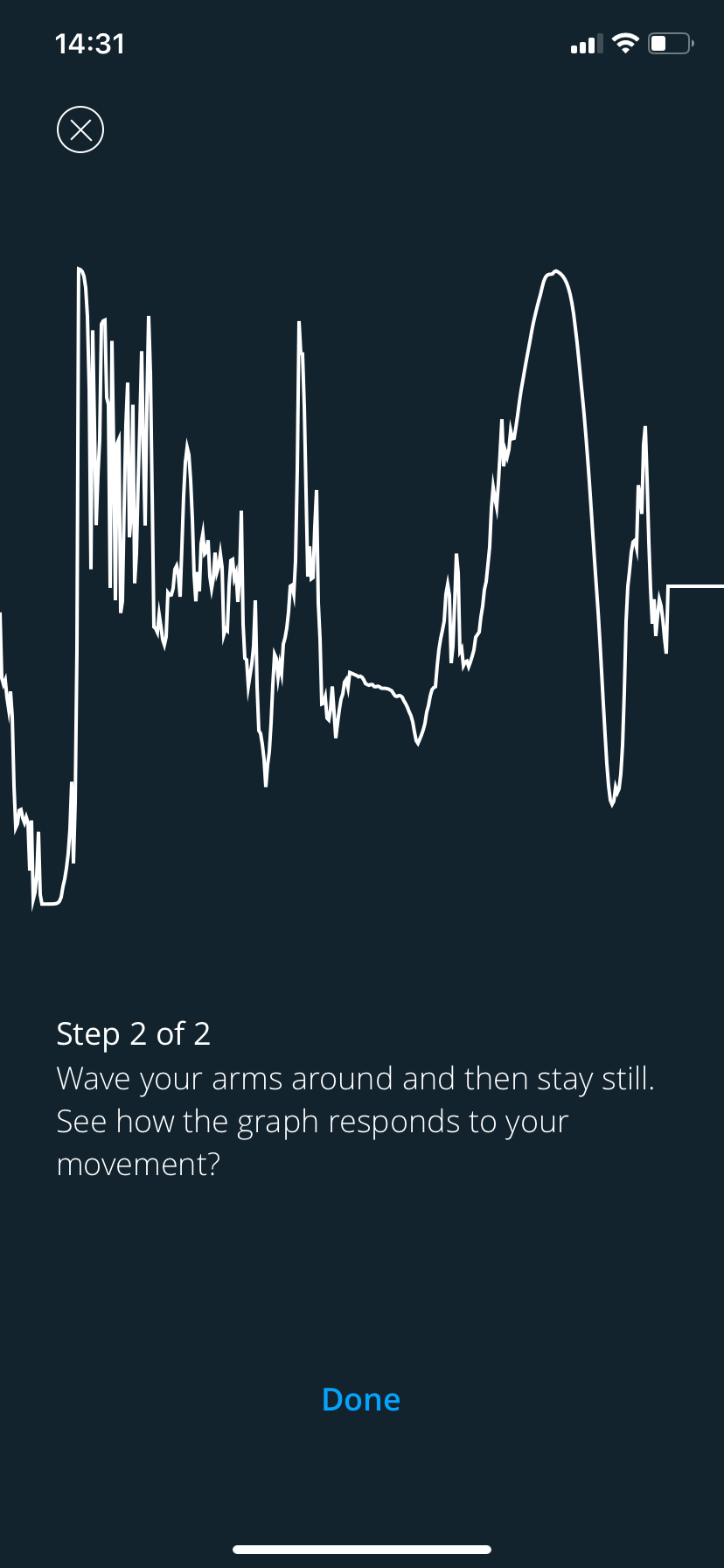 SleepScore2
The SleepScore app works by giving you a dedicated number each morning. This number is devised by how long it took you to fall asleep/how long you were in light or deep sleep/if you woke up in the night, etc.
Providing the data in number form, rather than a graph, was much easier to understand – especially after using the sleep app for a few nights in a row. You can determine how good your sleep was by simply looking at whether your score changes up or down.
Like other sleeping apps, the SleepScore works best when it is plugged in and positioned face up. The setup process also suggests that you position it slightly off the edge of your bedside cabinet and at least an arms-length away.
The instructions were easy to follow and it was handy to note that the app will only track the person closest to the phone. This is a good tip if you aren't sleeping alone.
When it came to the user interface, the app was easy to use. Not only can you use the alarm to wake up gently, but the app includes a wide variety of tools to track your sleep.
For example, you can let the app use your phone's camera and microphone to track your bedroom and it can make suggestions on ways to improve your sleeping patterns.
After a minimum of 15 nights tracking, the app will offer suggestions of other products you may wish to buy from the SleepScore store that could work well to improve your sleep.
Although this is a clear sales incentive, it worked well and made us feel that we were getting a bespoke experience.
Overall, SleepScore feels like a luxury sleeping app driven by science. How the analysis works is transparent and clear, and after using the app for a few nights, we understood what we needed to do to make small changes to improve our sleep patterns.
The drawback is the price – at £45 for an annual subscription, it was almost twice as expensive as Sleep Cycle. Therefore, this would be better for someone who is very scientifically minded and would use each feature comprehensively to make the most out of the investment.
Also Awesome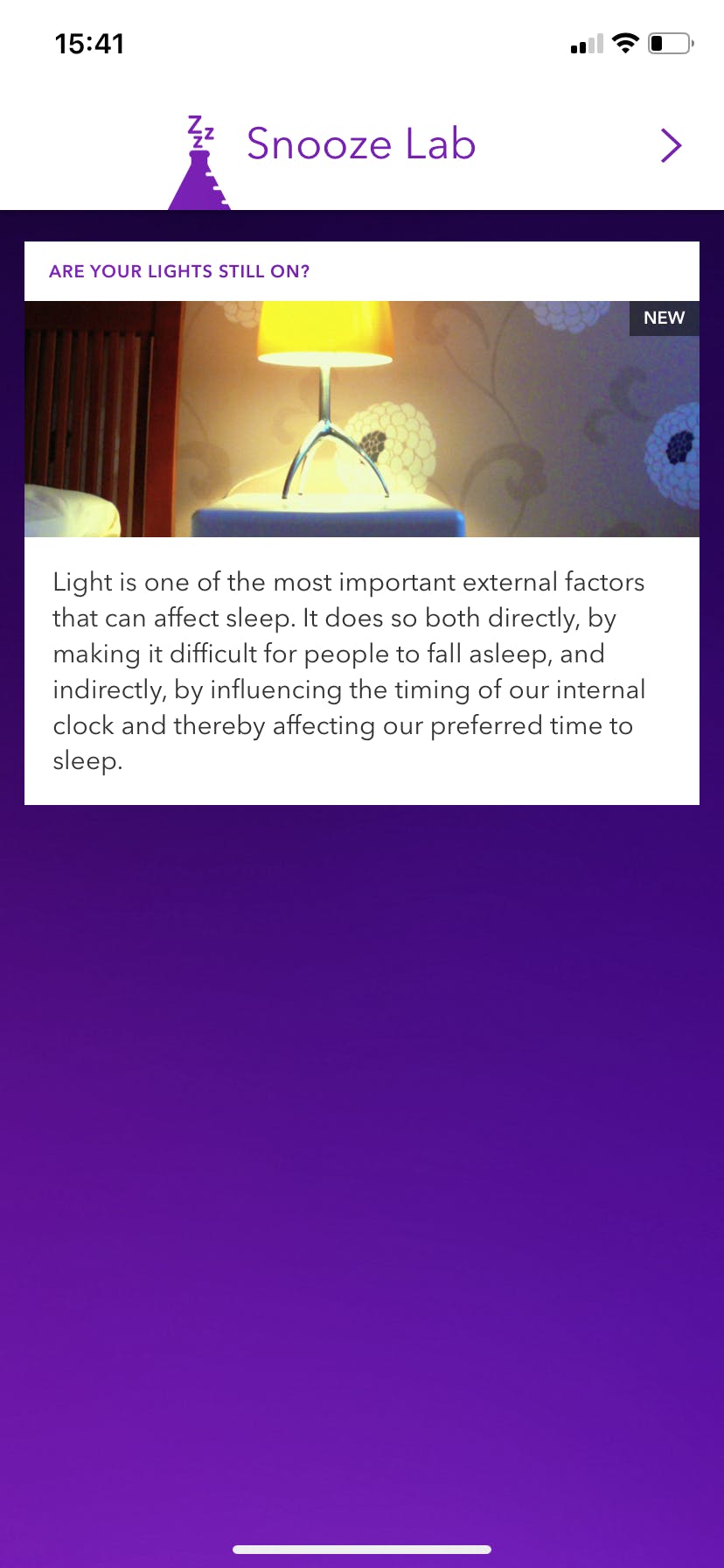 When it comes to the best sleep tracking apps on the market, there is a reason why Pillow will always be found near the top of a list.
With a sleek purple interface, the app immediately looks different from other sleep tracking apps.
It has a streamlined look that allows you to easily set an alarm for waking up. Once you've chosen your wake up time, you're asked to input some details such as whether you ate late, if you've read a book, whether you've been drinking or smoking, if you've undertaken any exercise, etc.
This provides a suitable picture to help the app understand more about your lifestyle that day.
Pillow1
Pillow works when used with an Apple Watch. However, it is also highly effective via sensors. It is best used when placed underneath your pillow (hence the name).
During the night, it will use your phone's microphone to monitor your sleeping patterns, providing you with an in-depth analysis ready to read in the morning.
What sets Pillow apart from other apps is the audio recording functionality. Whilst SleepScore prides itself on 'never recording sounds', Pillow does the exact opposite. It will record all the noises that you make during the night – so if you are a regular sleep talker, you'll soon find out.
There are a variety of sleep aids available to help you drift off. Although there wasn't as many music or sound choices to fall asleep to as with Sleep Cycle, the quality of the sounds were better than SleepScore.
But what of the analytical side of the sleep tracking app? Well, the capabilities within the Pillow app were impressive.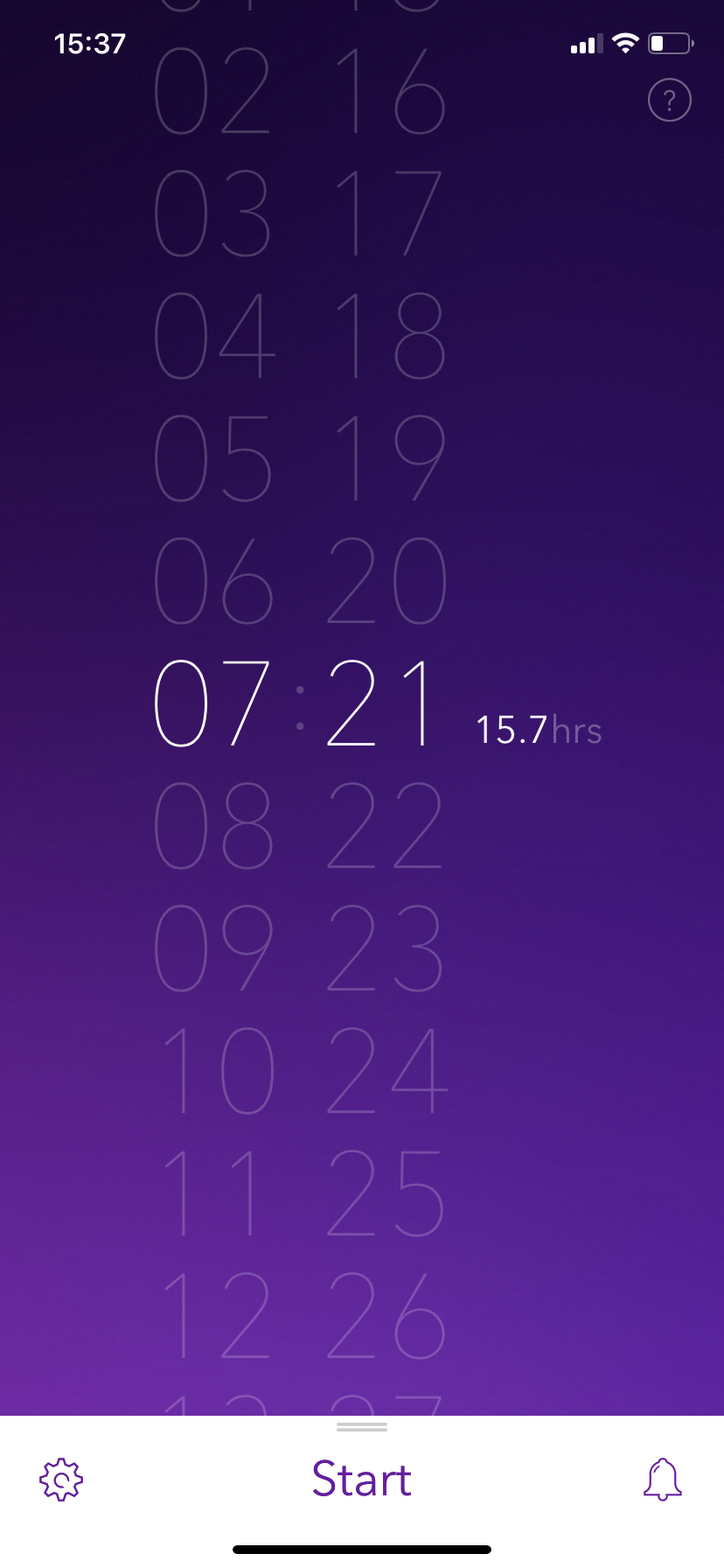 Pillow2
Using the data provided through sound sensing technology, as well as through syncing up with the Apple Health app, it does provide some solid data.
The graphs were easy to read and it offers a wide range of tips for how you can make adjustments to improve your sleep patterns.
The Snooze Lab was also helpful for providing further content and personalised recommendations that explain how you can effectively improve your sleep habits.
Although we rate this app highly, it was let down by the fact that it is only available on the iPhone.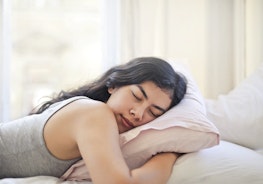 sleep tracking apps
What Is a Sleep Tracking App?
Sleep tracking can come in an array of different shapes and sizes.
Some people may rely on using free sleep apps and sleep trackers. Others may rely on wearable devices (such as a Fitbit or Apple Watch).
In extreme circumstances, a person with severe insomnia or other sleeping disorders could end up having their sleep analysed in a dedicated sleep laboratory by scientists.
Under strict conditions, a technique called polysomnography can monitor how your heart rate changes, what your eye and body movement is, your brainwaves, and even your oxygen levels.
By collecting this data, a sleep technician can understand what your body is doing and how this can be improved.
Can a downloaded app have the functionality to compare to a lab-tested, scientifically proven analysis? Well, you might be surprised to hear that the answer is yes, within some limits.
It may sound counter-intuitive to think that a sleeping tracker app could make a tangible difference to your sleep. After all, if you are someone struggling with insomnia, one of the first recommendations is to avoid using any technology for at least an hour before bed. But in the last few years, technology has exploded with a variety of free sleeping apps that are designed specifically to monitor and analyse your sleeping patterns.
A good sleep tracker app can be used as a valuable tool to provide users with an in-depth and easy to understand analysis of their sleeping patterns.
Many of these sleep apps are so sophisticated that they have become a first-step solution for those with sleeping issues.
How Do Sleep Trackers Work?
It goes without saying that the best sleep apps cannot compare to a polysomnogram. Of course, an app isn't able to analyse your brainwaves and eye movements, but there are other reliable tests that they can use to provide similar indicators of your sleep patterns.
Heart Rate Monitoring
If you are using a wearable device such as a Fitbit or Apple Watch, then you will know that these devices can monitor your heart rate.
As they capture your heart rate, they send the data into the sleep tracking algorithm to consider your sleeping pattern.
Although they can be effective, there are still concerns about the legitimacy of their heart rate tracking capabilities – if you've ever worn a heart rate strap whilst exercising, you'll likely have seen a huge difference between the data recorded on your strap and your fitness tracker.
This is something that is being continually improved and updated, and as technology continues to develop, will be something that becomes more accurate.
Movement Trackers
As we sleep, we continually move around. This movement can be tracked in two ways:
Actigraphy – In sleep labs, technicians will use actigraphy by asking participants to wear a wrist device for a week, whereby they will be able to analyse movement and understand the difference between the sleep and wake cycle.

Accelerometry – Accelerometry will measure similar movement during your sleep.
Many free sleep apps rely on accelerometry technology, whilst wearable trackers will focus more on actigraphy.
It should be noted that whilst these movement trackers are broadly reliable, they can have issues as they rely on movement to confirm if a person is awake.
Therefore, if you are merely lying on your sofa watching TV without moving, your tracker could wrongly identify that you are asleep.
Similarly, if you are fidgeting heavily in your sleep, your tracker could assume that the movement means that you are awake.
Sonar Waves
Now we are getting into the technical depths of sleep tracking apps.
Whilst sonar waves may be typically associated with submarines, they have also been incorporated into smartphone technology.
When placed in the correct position (at chest height), your phone can emit sonar waves which can bounce off your chest as you sleep. Your phone will be able to pick up the rhythm of your breathing pattern and use this to analyse your sleep.
Sound Detection
Another seemingly simple way for your smartphone to monitor your sleep is through the sounds that it hears. If it 'hears' little movement then it can assume that you are asleep. It can also decide whether the amount of movement is tantamount to a light or a deep sleep.
Each sleep app will have an algorithm which will interpret the data differently. This is why you could have different results if using different sleep tracker apps at the same time.
There are pros and cons to each style of tracking – whilst none will be as scientifically accurate as a polysomnogram, they can be reliable indicators to let you know if you do need to make changes to your sleeping habits.
It's also interesting to note that some trackers could be impacted by whether you sleep alone – for example, if your sleep app relies on sonar waves or sound detection, how can you be sure that it's just picking up on your movement?
If you have a partner, child or even a pet in the room, that sound movement could easily be distorted.
Similarly, your choice of mattress can impact the reliability of your sleep cycle app – foam mattresses, for example, are designed to minimise as much movement as possible.
Key Features to Look for When Choosing a Sleep Tracking App
When reviewing sleep tracking apps, we looked at more than just algorithms and technology capabilities. We've taken the time to consider the usability of each app.
If you are considering downloading an effective sleep cycle app, you need to feel confident that it will work for you. Therefore, being able to understand, interpret and use the data is just as important as the data itself.
With this in mind, here are a few more considerations that you may want to think about before you download your preferred sleep tracking app:
Is Your Chosen Sleeping App Accessible?
With a choice of Apple and Android phones on the market, you need to feel confident that your app can be downloaded on your preferred device.
You may have found an app works brilliantly on your phone, but if you upgrade to a different handset, you may discover that it doesn't work as well.
A search on Google Play and the App Store shows a myriad of free sleep tracking apps – as well as paid-for options. You may wish to look at some of the reviews left by users to find out which one could suit you the most.
Is the Data Provided Accurate and Reliable?
You should be looking for a sleep app that will offer reliability.
Can it determine that you're going to bed at the same time each night? Will it show you similar data over a week or two?
One of the benefits of using a sleep cycle app regularly is that it will start to build up a comprehensive knowledge of your sleeping patterns. Therefore, it's beneficial to test a sleeping app for several weeks before making a final decision.
Is It Easy to Use?
This is possibly the most important factor of any decision making process. As a user, you are not a trained sleep technician. You need to feel confident that you understand how to use your chosen sleep tracking app effectively.
After all, the data provided could be compromised by the information you input during the initial set up process.
You should also consider the user interface of your chosen sleep app. Does it look visually appealing? Can you find the information you need quickly and easily? How long did the setup process take you? If you are using a wearable device, how easy was it to connect your device to the app?
These may sound like simple things, but they all factor into how much you enjoy using an app or whether you are likely to recommend it to others.
What Is the Pricing Structure?
There are many free sleeping apps available to download directly from Apple or Google Play. But many of them come with in-app purchases as standard.
These may be one-off purchases, or they could be monthly or annual subscriptions.
Therefore, you may wish to look at value for money.
Will they function effectively with just the free option or will you need to invest in the premium versions? If the free sleeping app is funded by adverts, are they intrusive?
Think about what you want your sleeping app to do. The more analysis you are looking for, the more you should expect to spend on your app.
How Is the Sleep Analysis Displayed?
You need to feel confident that you understand how the sleep analysis works.
Are you given complex graphs to decipher and, if so, can you download them to your laptop, away from your smartphone?
Some users may find that the information provided is effective, yet they struggle to view the insights on their phones.
Was the Information Clear and Easy to Understand?
You need to feel confident that you know what to do with the information provided. You can only take practical steps to improve your sleep pattern if you understand what the data means.
The best sleep tracker apps offer tips and advice on what you can do to improve your sleep.
This could be through an automatic reminder to go to bed, or it could explain what the difference is between deep and light sleep is.
You need to feel that your sleep cycle app is helping you and making a notable difference to your sleep patterns.
Did You Feel That the Sleeping App Stored Your Data Carefully?
In a data-driven society, we need to feel confident that we know what app developers are doing with our personal data.
When you are using an app that tracks your personal information, you must understand the security processes that are in place.
If you are using an app that is funded through adverts, can you feel confident that those advertisers are not gaining access to your personal data? Similarly, does the app developer have a solid reputation for security?
Make sure that you pay attention to the privacy policies set out when you sign up for the sleeping app.
Other Sleep Apps We Looked At
In addition to the best sleep tracking apps, there are also a few apps that will allow you to improve your sleep.
These are based on meditation techniques that are designed to relax and unwind your body, allowing you to drift off.
We've listed a few of these apps as they may also be extremely beneficial in helping you to improve your sleeping patterns:
Type: Sleep tracking app
Price: Seven-day free trial then £3.99 per month or £29.99 per year from the App Store
SleepWatch is designed to work in connection with your Apple Watch and promises to use AI technology to 'track, achieve and improve'.
This is a good app for those who are looking to make the most of their Apple Watch. It's easy to set up an account and the user interface is easy to navigate.
It automatically syncs with the Apple Health app and offers you a variety of tracking functions, such as heart rate monitoring and sleep rhythm tracking.
During the setup, we liked the fact that you can set three-day sleep targets. This means that you can monitor when you are sleeping more or less than you expect.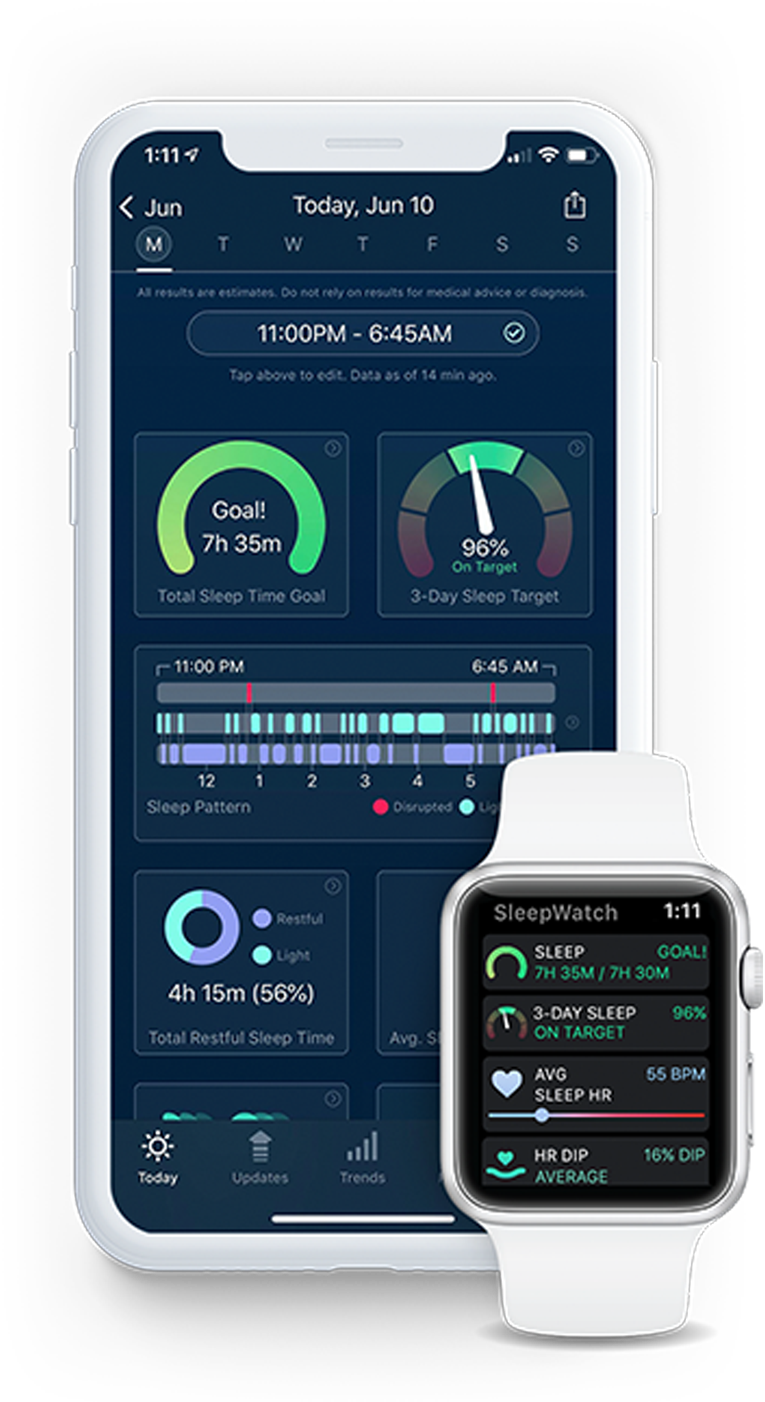 SleepWatch by Bodymatter
The reporting functionality is easy to use; within the SleepWatch app, you can easily monitor daily, weekly or monthly trends.
You can also download a sleep report card that provides an advanced analysis of your sleep, based on 15 days of tracking. However, if you are only using a free plan, this requires an additional payment of £3.99.
This sleep tracking app is available to use without an Apple Watch, but you need to manually type in your sleep times. We can't understand the benefits of this – if you don't have an Apple Watch, you would likely choose an alternative app.
We felt that the sleep app was rather limited in its functionality. It didn't have the 'wow' factor that an app like Sleep Cycle had, which is at a comparable price point.
Our overall impression was that SleepWatch was average as a sleep tracking app; you could get better analytical tools elsewhere for the same price.
Type: Sleep app
Price: Seven-day free trial and then £34.99 per year from the App Store and Google Play
Calm is primarily a meditation app that is designed to help you relax and unwind your body.
It can be an effective sleep aid as it is full of music, meditation techniques and bedtime stories that are designed to help you drift off.
Calm is a huge name in the meditation sector; the app has grown in popularity and the developers have brought in A-list celebrities to help you get to sleep.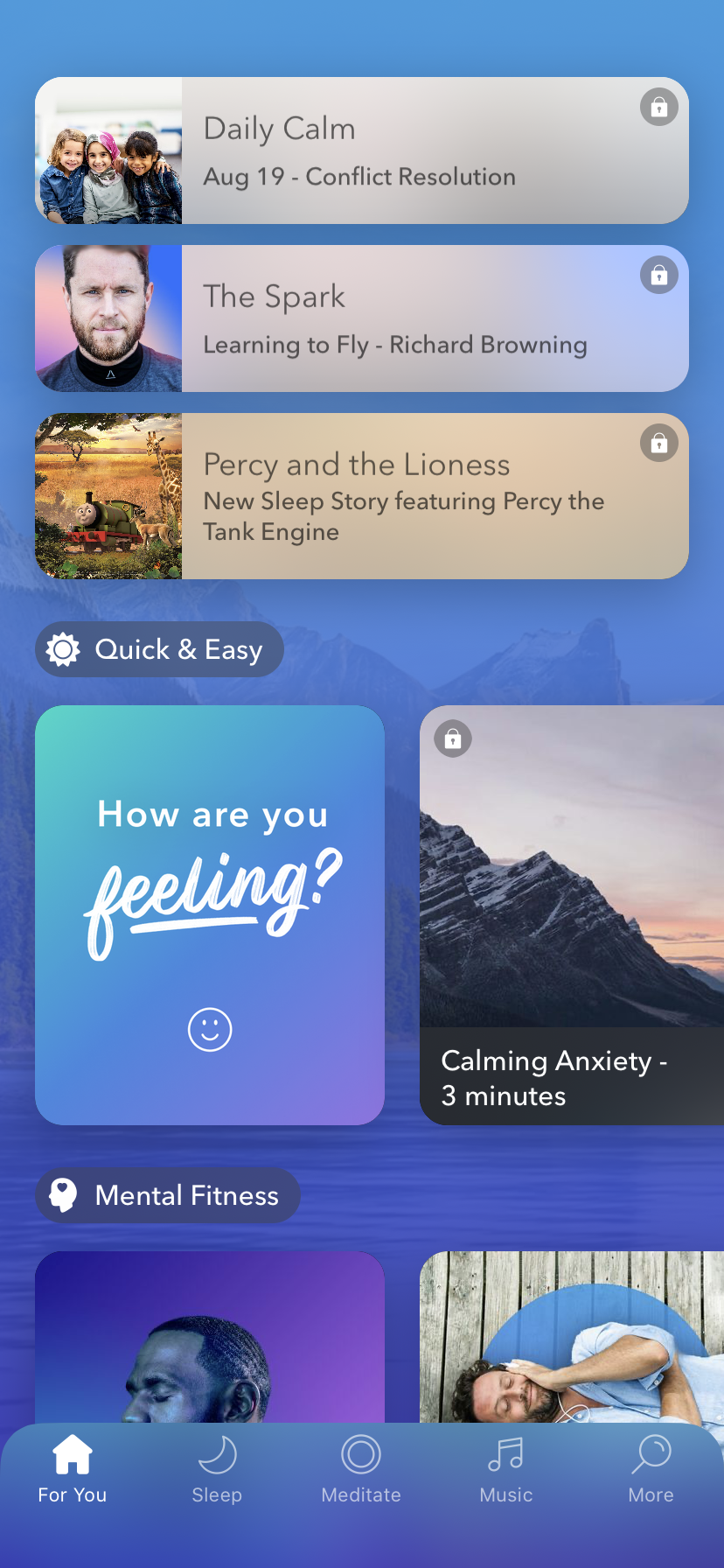 Calm
Want to drift off to a story read by Harry Styles? No problem. Would your child like to have a bedtime story from Matthew McConaughey or Lucy Lui? That's easily done. You can even listen to bedtime music courtesy of Ellie Goulding. The possibilities are endless.
With this in mind, the Calm app certainly brings value for money. We love the way the app has been split between adults and children – you can use the app with the whole family.
There is a wealth of content here that is designed to help reduce your stress levels and make you feel ready to unwind.
For us, it worked well as a sleep aid. Once we'd found our choice of story, we were able to lie back and relax – listening to someone read to you as you drift off is an easy way to take away the pressures of the day.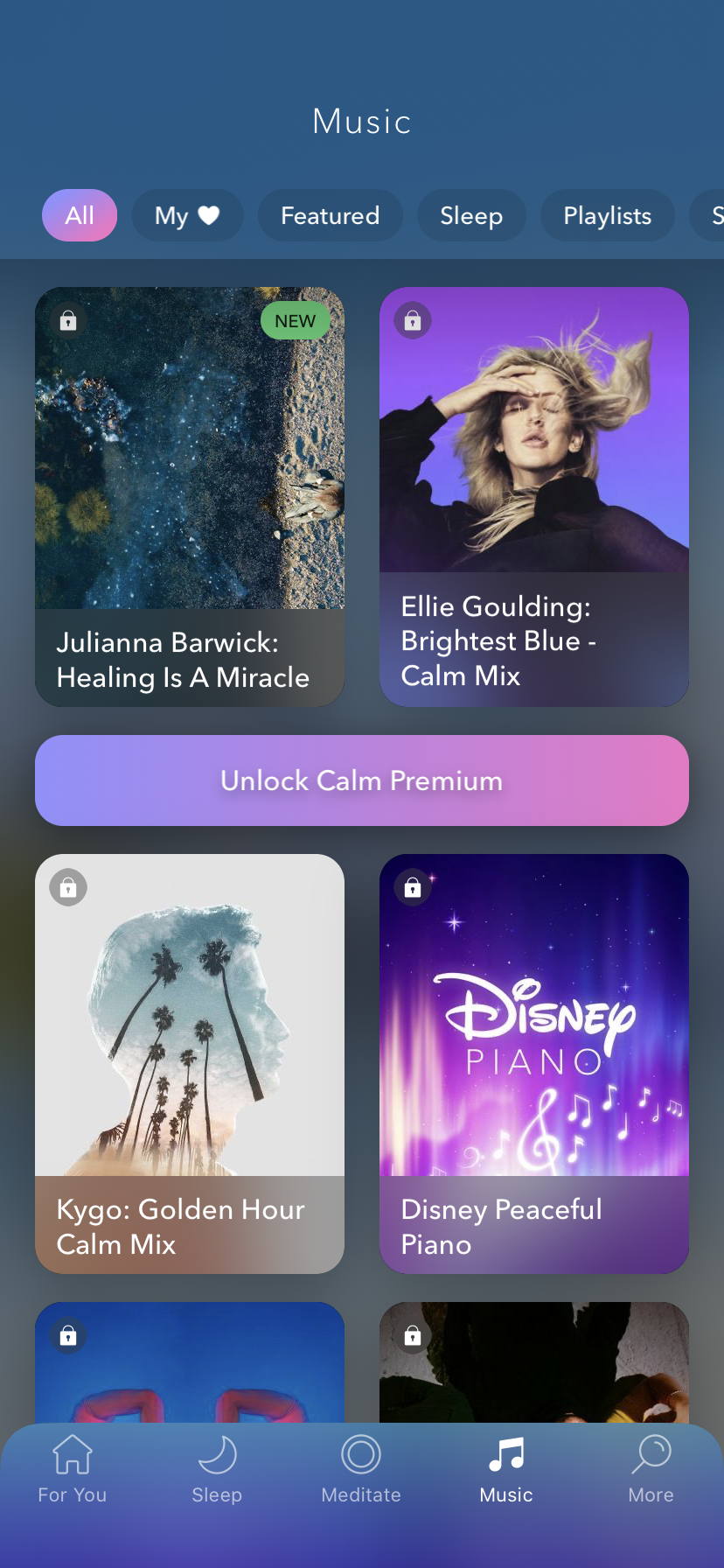 Calm2
However, as a meditation app, we weren't convinced. We weren't keen on the voice of the person reading the meditation. It was a bit too loud and distracting. However, others may feel differently.
If you've already got a sleep tracking app as part of a wearable device (perhaps you use your Fitbit), then using a sleep aid app is an effective way of boosting your sleeping habits.
We would highly recommend Calm for those looking for a range of content to tune into.
Type: Sleep app
Price: 14-day free trial and then £49.99 per year, from the App Store
Like Calm, headspace is a meditation and sleep aid app which is designed to help you destress and feel calm and collected.
This is a superior meditation app because you can change the voice of the narrator. You can choose a male or female voice, and each option features low tones and calm speaking voices which are designed to help you feel relaxed and at peace.
The free version of the app includes a 10-step basic meditation course. You can choose between 3 minute, 5 minute and 10-minute mediation sessions, giving you plenty of options to fit in with your lifestyle.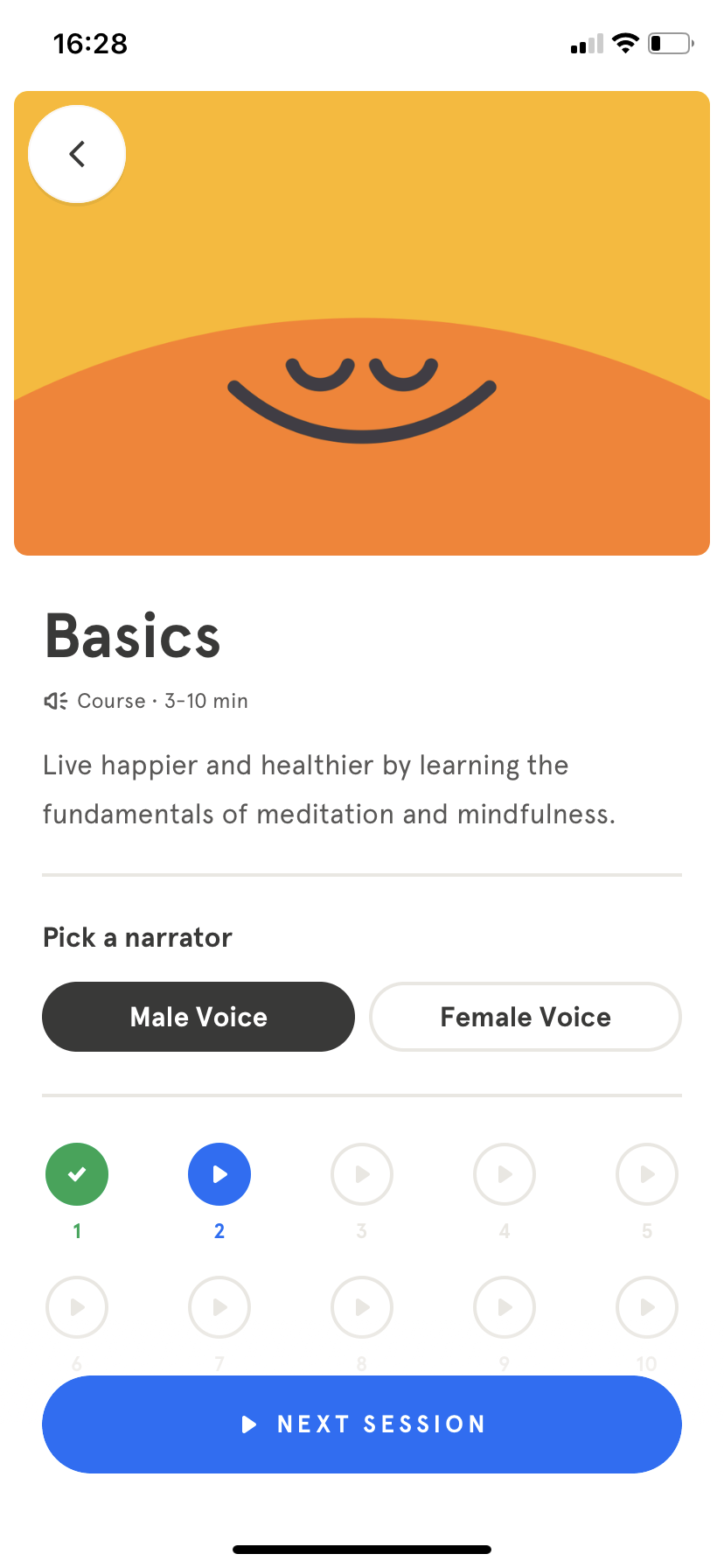 Headspace
The basic meditation course is a great introduction to meditation, and the paid-for subscription offers plenty of options beyond this.
The headspace app can be effectively used as a sleeping aid – both to drift off to sleep but also to help you get back to sleep if you wake up in the middle of the night. As a free sleep app, it's highly effective.
We recommend the Beachcomber sleep cast. It's a 45-minute audio as the narrator gently walks you along a scenic beach route. Each night that you listen to it, the story changes ever so slightly.
The gentle tone of voice and the sound of the waves lapping against the shoreline will have you drifting off in no time.
Similarly, if you wake up in the middle of the night, we highly recommend the falling back to sleep audio track. Regardless of how stressed you are – it will work well.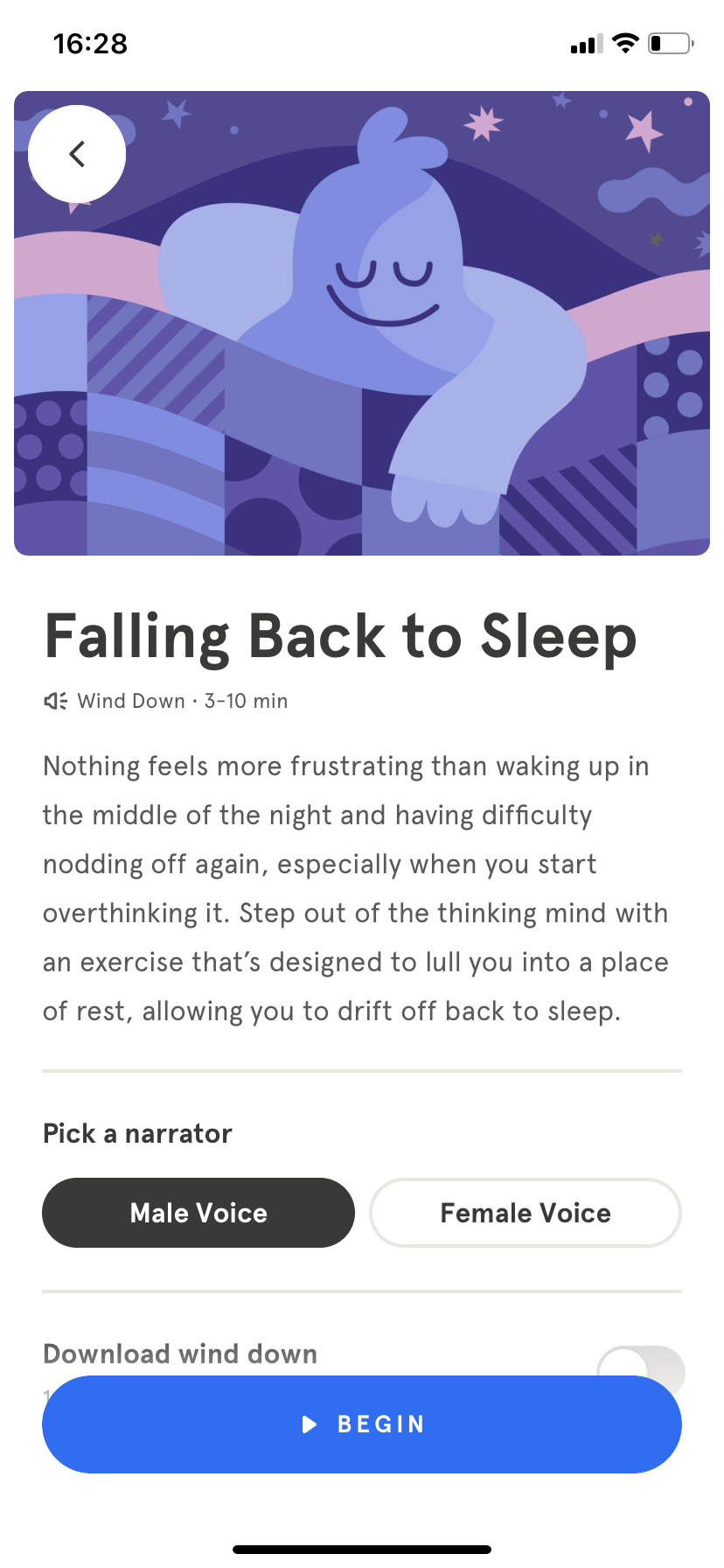 Headspace2
What sets Headspace apart from other sleeping aid apps is that there is plenty of content available on a free subscription. You can make the most of the free sleep app whilst knowing that more content is available if and when required.
Type: Sleep app
Price: Seven-day free trial and then £59.99 per year, from the App Store
Pzizz is a sleep app that is recommended by the NHS. We were intrigued to see what capabilities it had, and we had mixed feelings.
Upon sign in, the app asked us to set reminders. Not only can you choose bedtime and even nap time reminders (that's living the dream) but it also offers a 'focus' reminder which provides specially-designed music to help your productivity.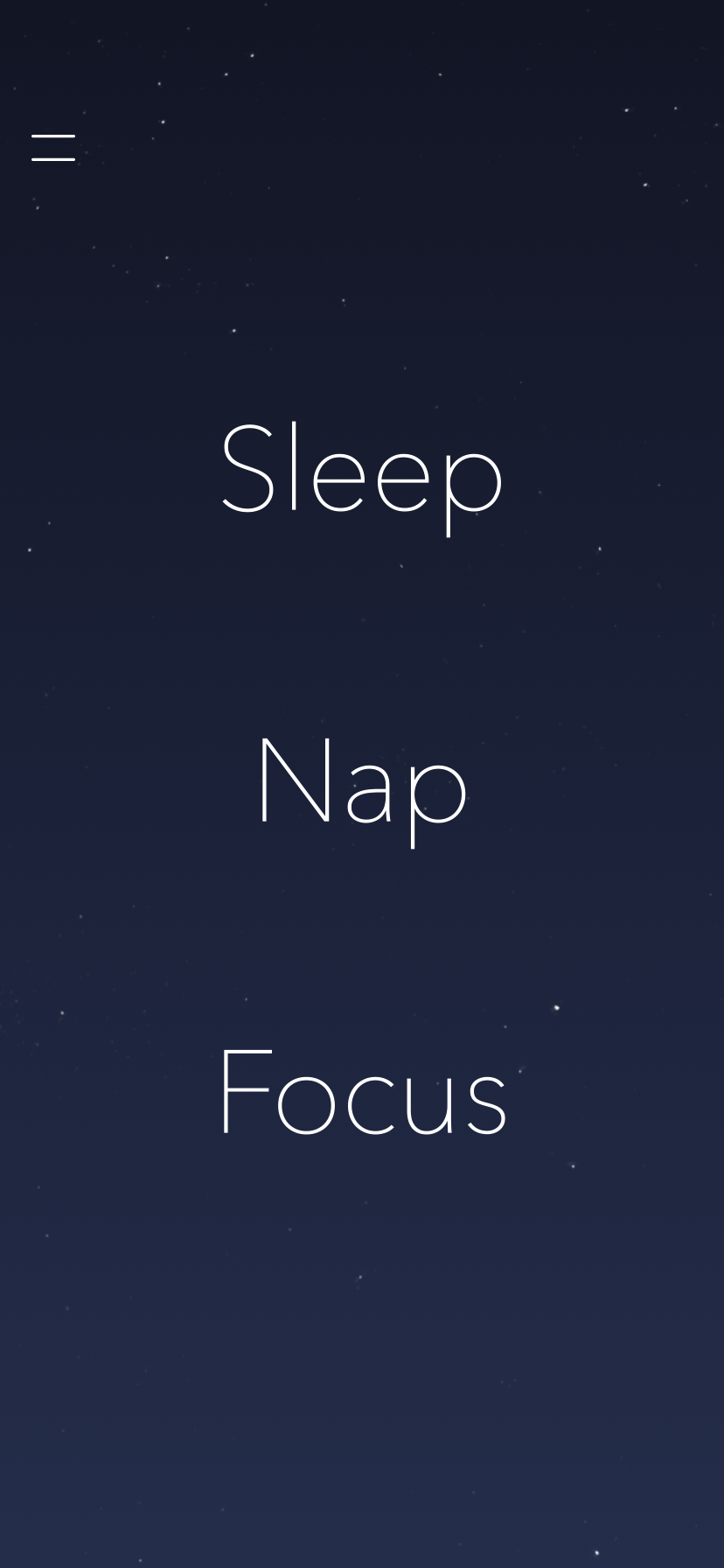 Pzizz
Although it is offered by the NHS as a free sleep app, the seven-day trial quickly expands to a £59.99 annual subscription (with no option for a monthly alternative). This was far and away the most expensive app we trialled, so we had high hopes.
The user interface is good – it's an attractive looking app and is easy to use. As soon as you set an alarm (whether it's to wake up in the morning or from a nap), a voice immediately narrates a meditation designed to help you unwind.
As a meditation technique, it is useful and if you listen carefully to it, you will start to relax and unwind. However, there didn't seem to be a choice to turn it off or listen to something else.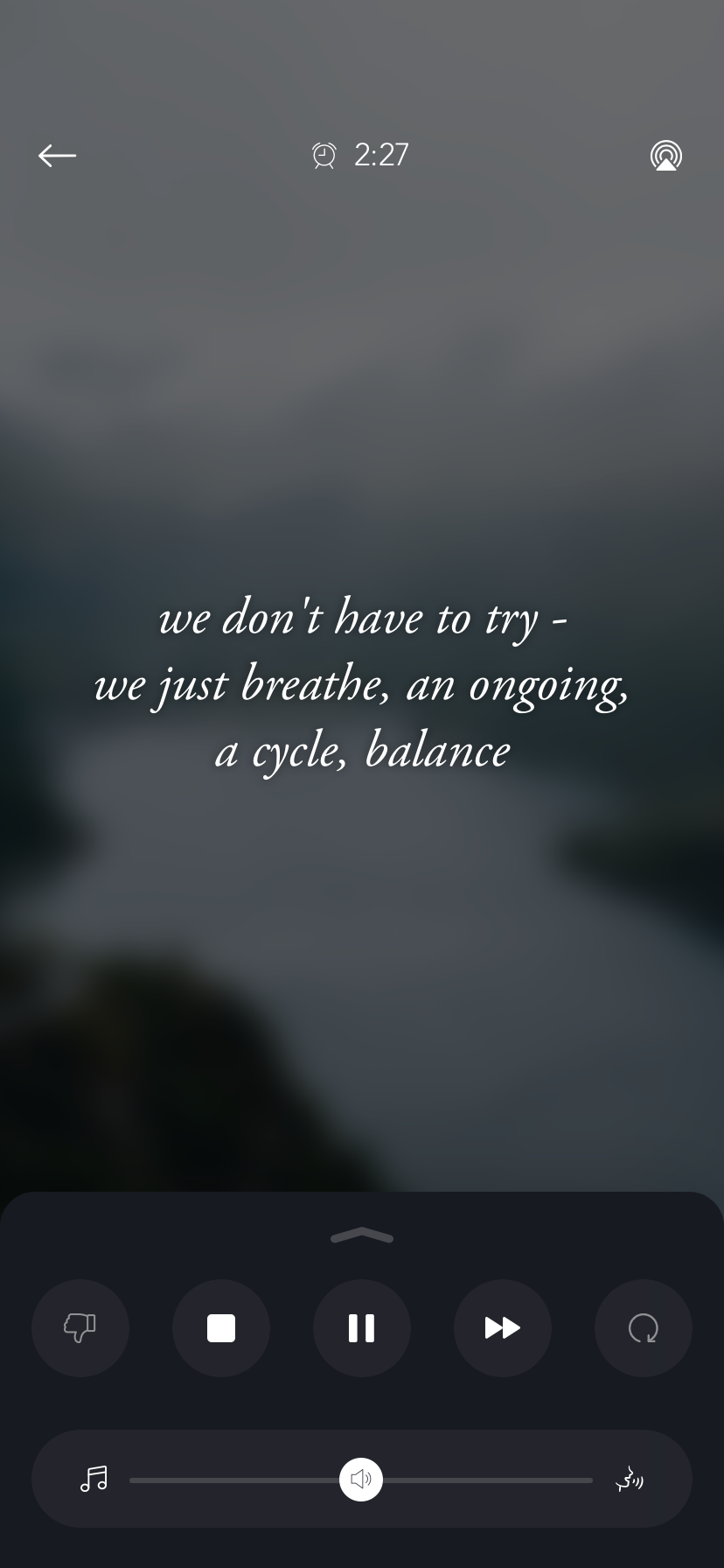 Pzizz2
Likewise, with the 'focus' reminder. As soon as you hit the start button, a choice of low or high-intensity music begins to play. During our research for this article, we used the 'high intensity' option, but in all honesty, we're not sure it made a huge difference.
We did like the fact that the app includes relevant content. You can easily access articles such as 'Tips for a great sleep', 'Best sleep headphones' and 'How to beat jet lag'. These were useful and provided interesting insights.
However, ultimately, we weren't sure why this app was priced at £60 for a year. It had seemingly limited functionality, especially compared to the likes of Calm or Headspace which offer far better content at a lower price.
At a Glance Comparison
To help you understand quickly what could be the best sleep tracking app for you, we've compiled a handy comparison table to help you make your mind up:
Sleep Tracking Apps
| App | Price | Accessibility | Strengths | Weaknesses | Connectivity |
| --- | --- | --- | --- | --- | --- |
| Sleep Cycle | Seven-day free trial then £24.99 per year | App Store; Google Play; Huawei | Excellent user interface; Wide variety of features; Easy to understand graphics and ability to identify trends; Will allow you to see how lifestyle factors impact sleep | Doesn't connect to wearable devices such as Fitbit; Android functions are limited | Apple Health; Apple Watch; Phillips Hue |
| SleepScore | Seven-day free trial then £44.99 per year | App Store; Google Play | Excellent user interface; Wide variety of features; Scientifically driven | Is only compatible with iOS 10.3.3. or higher; Sonar technology only works if there is nothing between you and your phone | Apple Health |
| SleepWatch | Seven-day free trial/£3.99 per month or £29.99 per year | Apple | Good integration with Apple Watch | Limited features in comparison to other apps | Apple Watch |
| Pillow | Seven-day free trial/£4.99 per month or £31.99 per year | Apple | Stunning looking app; Easy to use | Not available on Android | Apple Watch; Apple Health |
Sleep Aid Apps
| App | Price | Accessibility | Strengths | Weaknesses |
| --- | --- | --- | --- | --- |
| Calm | Seven-day free trial then £34.99 per year | App Store; Google Play | Wide variety of content – music, stories (read by celebrities), meditation; Content is updated regularly and is split into sections such as adults/children | The voice on the meditation was irritating. Would have been improved if you could change the voice. |
| Headspace | 14-day free trial then £49.99 per year | App Store; Google Play | Ability to choose between male/female voices; Lots of content available for the free subscription | It's not always clear which content is only available on the paid-for subscription |
| Pzizz | Seven-day free trial then £59.99 per year | App Store; Google Play | Focuses on Sleep/Nap/Focus; Offers meditation to help you relax | There isn't a choice of content.; Is expensive for what it is |
Final Thoughts
Throughout our research, we were impressed by the ways that sleep tracking apps work and how they can be used to make a real difference to your sleeping patterns.
The Sleep Cycle app was a clear winner. It offered huge functionality whilst retaining the user at the heart of everything that it did.
Alongside the SleepScore and Pillow apps, there is great functionality to help you make the most of your iPhone capabilities.
We were surprised to find that there are limited options for Android devices. Most apps seemed to be built around the Apple Watch – so it was interesting to see that apps such as Pillow aren't available on Android at all.
It was also interesting to discover that there is limited connectivity for wearable fitness trackers such as Fitbit (or other brands).
When choosing a sleep tracking app, it's important to think about what you want to do with it.
Are you simply looking to monitor what time you fall asleep and wake up in the morning (in which case, sticking to your wearable fitness tracker app could be enough for you). Or are you looking for something which will give you a bespoke analysis comparative to a sleep laboratory?
Do you think that you would actively make use of the recommendations and make significant changes to your sleep pattern, or would it be something that gets forgotten about in a few weeks or months?
Sleep apps are only as good as the data provided. Therefore, you need to be confident that you've set your profile up correctly and that you are using the sleep tracking apps in the way that they should be used. Then you can start to find real tangible changes in the way that you sleep.
If you aren't worried about the specific analysis of your sleep, but merely require a sleep aid app to help you drift off, then we would highly recommend either Headspace or Calm.
Both have a wealth of content available, giving you plenty of choices to find the sleeping aid that suits you.
---