CBD oils and supplements have become increasingly popular over previous years, used by many to alleviate the symptoms and side effects of a range of medical conditions.
It's a growing market, but it's also relatively new and difficult to navigate, so we've reviewed the best CBD products available in the UK to help make things that little bit clearer.
As a highly popular brand with excellent consumer ratings, Blessed CBD takes our top spot.
Starting prices given refer specifically to CBD oil tinctures available from each brand.
Our Pick
Our top pick, Blessed CBD, is a brand that ranks highly in many CBD oil reviews and has a loyal customer base that praises its products for their therapeutic benefits.
Reduced pain and stiffness, improved sleep, a feeling of calm and a lessening of anxiety are all effects reported by users, with some claiming life-changing results.
There's a good range of products on offer from this brand, starting with its CBD tinctures.
These are available in three different strengths:
500 mg (5%) – For minor ailments or those new to CBD oil
1,000 mg (10%) – For mid-level users
1,800 mg (18%) – The maximum strength, only recommended for those looking to alleviate chronic pain conditions and that have previously tried CBD at a lower concentration.
The brand also produces vegan-friendly gummies, capsules and CBD balm, a topical cream for aching muscles and joint pain.
Blessed CBD uses supercritical CO2 extraction to produce its full spectrum oils, the purity and quality of which are evident through countless customer reviews.
Being full spectrum, the oil does contain terpenes, which give the tinctures an earthy taste, this some users may struggle with.
That said, it also adds the to the entourage effect, so there's a trade-off here between taste and effectiveness.
As well as purity and quality, what you also get from Blessed CBD is full transparency and self-regulation.
Its website is full of information that talks you through its history, organic farming process and production methods.
Third-party testing is carried out by PhytoVista Laboratories and detailed certificates of analysis are downloadable for each batch of oil produced, with a full list of all cannabinoids present and respective concentrations.
Not only this, but Blessed CBD is also highly praised for the guidance and support it offers to customers.
When you're buying a product based on its supposed health benefits, this is exactly the kind of service you should expect.
Runner Up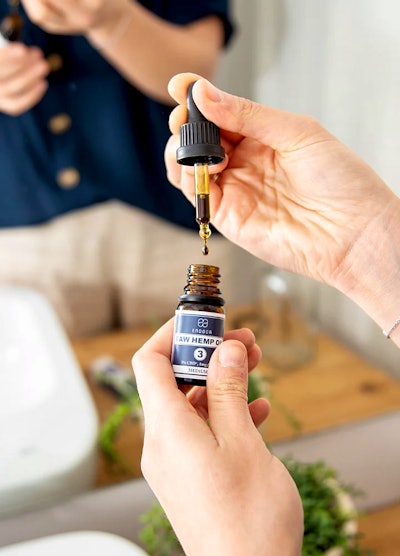 Endoca
Carefully crafted products borne from research
A Danish company founded in 2006, Endoca is the most established of all the brands covered in our CBD oil reviews.
Prices start at £26 from Endoca
With years of research and product development behind it, Endoca offers CBD oil of exceptional quality and purity and uses strictly sustainable practices.
Its CBD tinctures come in two strengths, 3% and 15%, both full-spectrum. These can be purchased as refined or unrefined.
It's a little confusing, but essentially the difference is this:
The refined version is heated during production, which turns the raw acid form of CBD (CBDa) into the CBD most commonly found in other products.

The unrefined version is not heated, so contains both CBD and CBDa, the latter of which is said to have more potency as it is CBD at its purest.
Endoca's raw, unrefined products are stronger than CBD oils of equal percentage strength from other brands.
This makes them great value for money, as Endoca products are competitively priced. However, it's a little disappointing that there's such a limited range of strengths; it would be nice to see something down the middle.
What we do love about Endoca, though, is its production process.
Not only does it follow organic growing practices, but it has also developed its own production equipment.
This means it has full quality control, as well as being more environmentally friendly than brands that source third party production.
Alongside its tinctures, there is a good range of alternative products, including creams, capsules and gum, as well as CBD crystals.
These are CBD isolate in crystal form that you can mix with a carrier oil of your choice.
Endoca's website is full of information around CBD in general, as well as its history and production methods, with detailed analysis reports for all its CBD oil batches.
There's also a quick quiz to help you find the best CBD products for you, a huge benefit for first-time buyers that might not know exactly what they're looking for.
The packaging might not be as vibrant as Blessed CBD, but it's what's inside that counts, and Endoca CBD oils most certainly deliver.
Also Awesome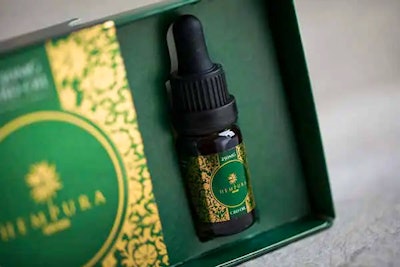 Hempura
Affordable CBD oil for beginners
A brand very much focused on the complete customer experience, Hempura aims for exceptional quality in its practices, products and service.
Prices start at £19.99 from Hempura
If you're looking for CBD oil that delivers on quality but has a relatively low concentration, Hempura is a good option.
Its 10 ml tinctures are available in three strengths, 2.5%, 5% and 10%, all sold at very competitive prices.
Hempura offers something a little different; it's the only brand in our CBD oil review that makes both full-spectrum and broad-spectrum oils.
Whilst full-spectrum oil is left pretty much in its raw, unrefined state, broad-spectrum oil goes through an additional filtration process that removes some of the compounds deemed unnecessary.
This results in a golden brown oil that has a distinctly different taste to most oils on the market, somewhat less earthy, so it's well suited to those that struggle with the flavour of full-spectrum CBD.
It's worth noting, though, that the remaining compounds are slightly reduced in concentration due to the extra filtration, so broad-spectrum oils are less potent than their full-spectrum counterparts.
Another distinguishing feature of Hempura is that it uses ethanol extraction as opposed to the more popular supercritical CO2.
Whilst supercritical CO2 is generally considered the best method, ethanol extraction is gaining prominence as the industry develops, and Hempura will likely not be the last to use this technique.
Compared to Endoca, Hempura is still very much in its infancy, only founded in 2017, but it adopts the same sustainable and transparent practices as all the best CBD oil producers.
It has an online database of current and historical third party test reports, searchable by batch number.
Complementing its tinctures are capsules, e-liquids, chocolates and creams.
There's also its hemp tea, available in lemon and raspberry flavours. At £6.99 for 20 bags, these are an affordable way to test out CBD before moving on to more pricey tinctures or capsules.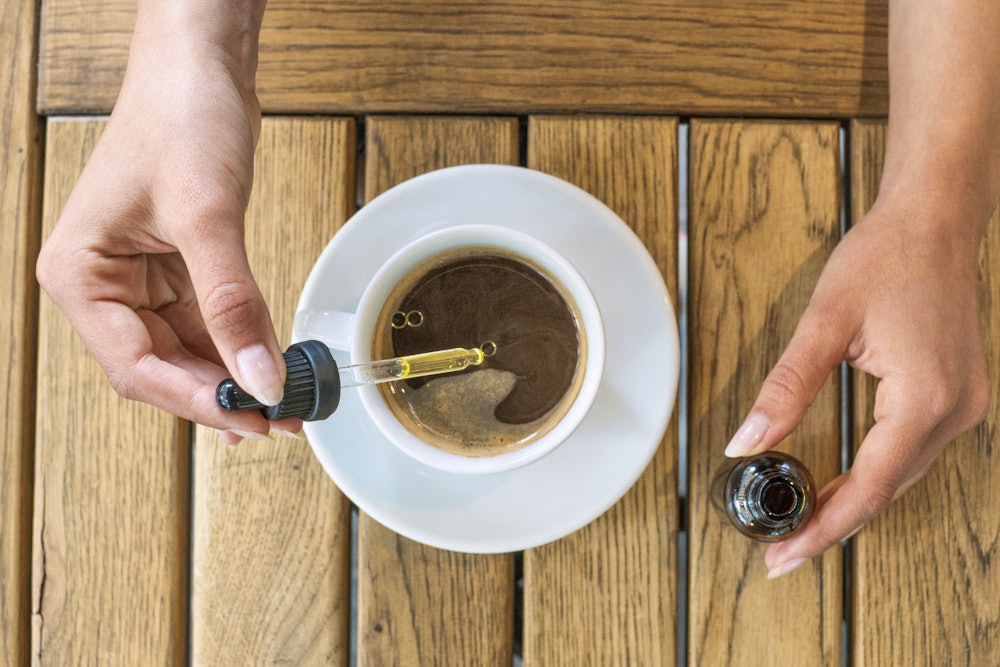 What Exactly Is CBD Oil?
CBD, or cannabidiol to use the full terminology, is one of several cannabinoids produced by the plant Cannabis sativa L., more commonly known as industrial hemp.
When turned into an oil, the CBD is extracted in its pure form from the leaves, flowers, stalks and stem of the plant, and is then diluted with an approved carrier, much like the production of essential and aromatherapy oils.
Whilst scientific testing on the benefits of CBD is still very much in its infancy, the compound is widely believed to have therapeutic qualities that can provide relief from many physical and mental health conditions.
As it's associated with the Cannabis plant, CBD is commonly confused with the production of marijuana, which is derived from Cannabis sativa, a variant of the species which contains high concentrations of the psychoactive tetrahydrocannabinol (THC).
By contrast, industrial hemp plants only produce a small amount of THC, 0.2% as a maximum under UK regulations.
This low quantity is not enough to induce THC's mind-altering effects and is the main difference between the production of CBD oil and the cultivation of the cannabis drug.
What Do CBD Products Do?
Despite a surge in research owing to its rise in popularity, it's still not totally clear how CBD works in the human body.
Current findings indicate that it intercepts signalling systems in the brain, impacting serotonin levels, as well as affecting the endocannabinoid system (ESC), linked with the immune system.
It is thought to regulate of a range of bodily functions including pain, pleasure and sleep.
It's also widely believed that CBD has natural antioxidant and anti-inflammatory properties.
With all that considered, CBD products are commonly used to alleviate the symptoms of many conditions, including:
Chronic pain – Sufferers of arthritis, MS and fibromyalgia have found CBD products work well as an alternative to prescription medication.

Cancer – Proponents of CBD believe it to reduce the symptoms of cancer and to alleviate the side effects of cancer-related treatments, including vomiting and nausea.

Neurological disorders – CBD is widely thought to have a positive impact on the quality of life for those living with severe epilepsy. Its anti-inflammatory properties have been linked to a lessening of the impact of Alzheimer's.

Psychological disorders – Since they impact brain signals, CBD products are commonly used to lessen the detrimental effects of conditions like depression and anxiety. They're also believed to help control addictive behaviours.
Are All CBD Products the Same?
Far from it. Unfortunately, as the market is still relatively new, there's a distinct lack of regulation around the production and distribution of CDB oil, and you can end up paying premium prices for low-quality products if you don't know what you're looking for.
The best CBD products are made by brands that self-regulate, are transparent with manufacturing processes and provide certified lab test reports for each batch of CBD oil produced.
Two key factors impact the quality of CBD oil – extraction and chemical composition:
The best-known method for the extraction of CBD is CO2. This can be categorised as either subcritical or supercritical, the difference between the two is the temperature and pressure of the CO2 itself.
Supercritical CO2 extraction is generally considered the gold standard, as it results in an uncompromised end product, free from contamination.
It's also an expensive process, which is why you'll pay more for the best CBD products.
Chemical Composition
The thing to look out for here is whether the CBD oil is full-spectrum or CBD isolate.
Isolate consists of 99.9% CBD, so is the compound in its purest form.
By contrast, full-spectrum CBD contains a range of other cannabinoids derived from the hemp plant, such as CBG and CBDA, as well as terpenes and flavonoids.
It's thought that when all of the compounds work together, they produce greater results, a phenomenon referred to as the 'entourage effect'.
The terpenes are what give full-spectrum CBD oil its earthy scent and flavour, so products containing CBD isolate do have the advantage of being tasteless.
That said, avid CBD users tend to prefer the entourage effect, so full-spectrum products are generally considered the better of the two.
What Different Ways Can I Consume CBD Oil?
As the market grows, so too does the range of CBD products available.
Currently, the most popular methods of consumption are:
CBD Tinctures
The most common method of all, these are small bottles, usually 10 ml in size, with a dropping pipette for administering the oil.
Simply drop the required dosage under the tongue and let it rest there.
Taking CBD oil this way means it enters straight into the bloodstream, so you'll feel the effects far sooner than you would when digesting it.
The downside is that some oils can have quite an acrid taste and it can be quite tricky to control the amount of CBD you're taking.
CBD Capsules
Taking CBD in the form of a capsule means it's processed by your digestive system before entering the bloodstream, so it can take a little longer to kick in.
They are, however, a preferred method for many as they're convenient and free from any unpleasant taste or aroma.
Since there's a set amount of CBD contained in each capsule, it's easy to control your dosage.
CBD Edibles
Cookies, chocolates and gummies are a tasty way to get CBD into your system, but of course, they come with an added calorie intake.
The main benefit of edibles is that they take longer to digest, so provide a slow release.
You won't get the benefits as soon as you would with a tincture, but you'll feel them for an extended period.
CBD E-Liquids
When consumed through a vaping device, you're inhaling the vapour released from the CBD oil, which is one of the quickest ways to get it into your system without taking it intravenously.
Of course, no one yet knows for sure the long term effects of vaping itself, so there is an element of risk with this method.
It's also incredibly hard to monitor how much you're taking, and although you can't overdose on CBD, it's still important to monitor your consumption as excessive use can heighten the symptoms it's meant to relieve.
Are CBD Products Legal in the UK?
Yes, CBD products are legal to buy and sell in the UK, as long as they comply with certain regulations.
The CBD itself must be derived from industrial hemp plants that contain no more than the 0.2% trace amount of THC.
The plants must be grown by a licensed producer with permission from the UK Home Office.
The trace amount of THC does not apply to the end product itself, and the maximum allowance here is 1 mg of THC per CBD product. These must be sold as nutritional supplements or supplied by a licensed practitioner.
Things to Consider When Buying CBD Oil
If you've never purchased CBD oil before, the process can seem a little daunting. After all, you're buying something to put into your body, so you want peace of mind that it's safe and legitimate.
Here's what to look out for:
Brand Reputation
Trust is incredibly important when purchasing CBD oil.
Due to the lack of strict regulation, there are unfortunately many brands selling products that don't comply with legal requirements or are not what they claim to be.
The best advice we can give is to do your research.
Read plenty of CBD oil reviews from trusted sources and customer reviews of individual products, as well as reading up on the brand in question to ensure it's trustworthy.
Quality
When choosing the best CBD products, it's important to focus on quality, because as we've seen, not all are created equal.
Look for full-spectrum oils made using the supercritical CO2 extraction process.
Also, look for consistency.
CBD oil is produced in batches and the most reputable brands ensure the same quality every time.
You can assess this by looking at the certificate of analysis for each batch, which should be readily available.
Concentration
The concentration of CBD indicates an oil's strength.
This can be a little confusing at first, as some brands state a concentration in 'mg', others give a percentage strength and some offer both.
Essentially, if a 10 ml tincture has a 500 mg CBD concentration, it is 5% in strength. A 1,500 mg CBD concentration is 15% strength, and so on.
A 30 ml tincture would need 1,500 mg CBD concentration to be of 5% strength.
Always compare the size of the bottle to its stated concentration.
There's also no recommended strength, as we all react to cannabinoids in different ways.
For beginners, it's best to start low and work your way up until you feel you're getting the benefits you're after.
Of course, it's also crucial to check the THC concentration, as anything over 0.2% is not legal.
If buying from a reputable brand, there should be only the smallest trace or no THC at all.
Testing
All of the brands included in our CBD oil reviews offer full transparency with third-party lab testing.
This is the only way to make sure products are safe, have been produced responsibly and contain exactly what they claim to.
Look for batch reports and certificates of analysis that give a full breakdown of what compounds are in the oil, and the concentration of each.
Price
CBD oil isn't cheap, so if you're paying under average prices it should raise concern.
You get what you pay for with this type of product, and quality comes at a price as the best extraction methods are expensive.
Many brands will also work in small batches to ensure consistent quality, which in itself makes the process far more costly than mass production.
Growing Practices
Sustainable sourcing and organic farming methods are also things to look out for.
The best CBD products are non-GMO and pesticide-free, ensuring maximum purity and minimal health risk.
Other CBD Brands We Reviewed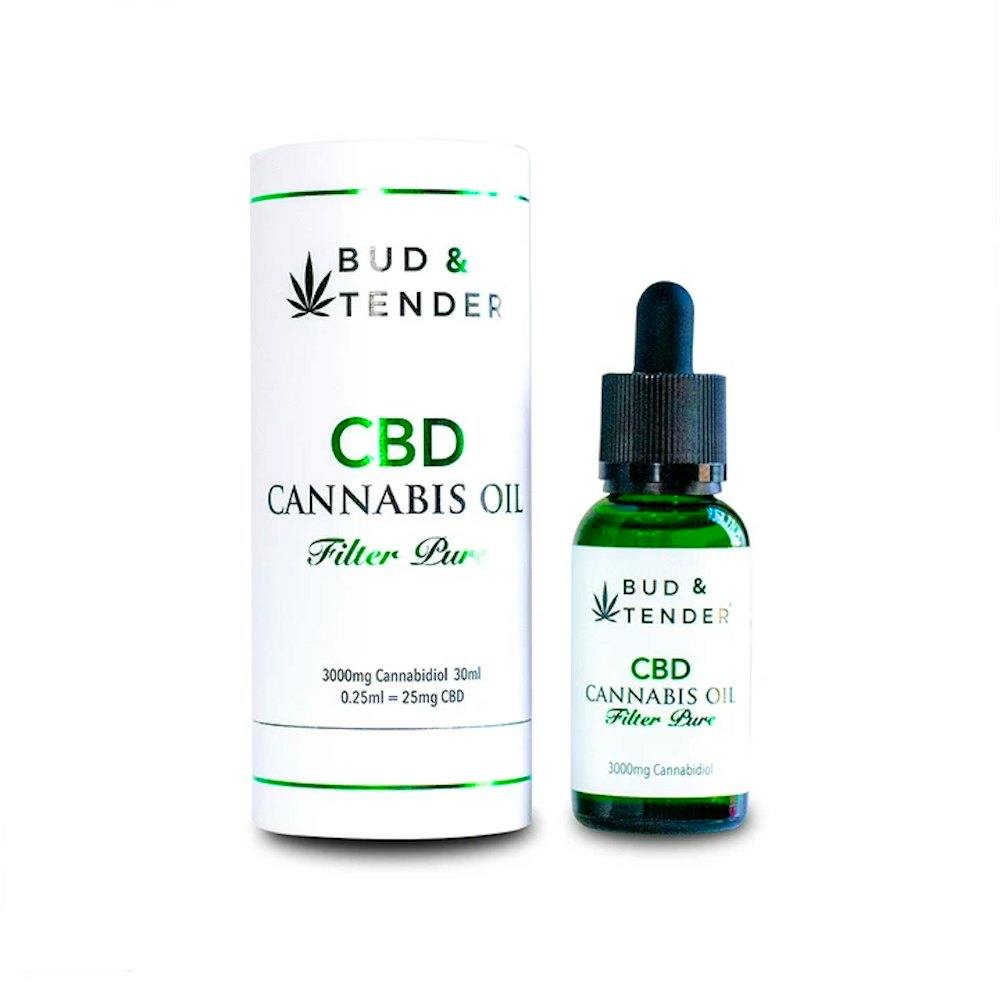 Price: from £45
A relative newcomer to the UK market, Bud & Tender at present only offers CBD tinctures in two strengths, 5% and 10%.
Although there's a limited range, Bud & Tender is said to be one of the best tasting CBD oils on the market, having a fruity flavour.
If you're not keen on the earthy taste, but still want the quick-release benefits of a tincture, it could be the product for you.
Another bonus of Bud & Tender is that you can order a 1 ml sample bottle for just £10.00, though this is currently only available in 10% strength.
This brand could do with improving its communication a little. Its lab reports, in particular, are quite difficult to read.
That said, as a member of the British Hemp alliance, an organisation lobbying for greater freedom to help the growth of the UK hemp industry, we're likely to see a lot more from Bud & Tender, both in terms of its products and its transparency.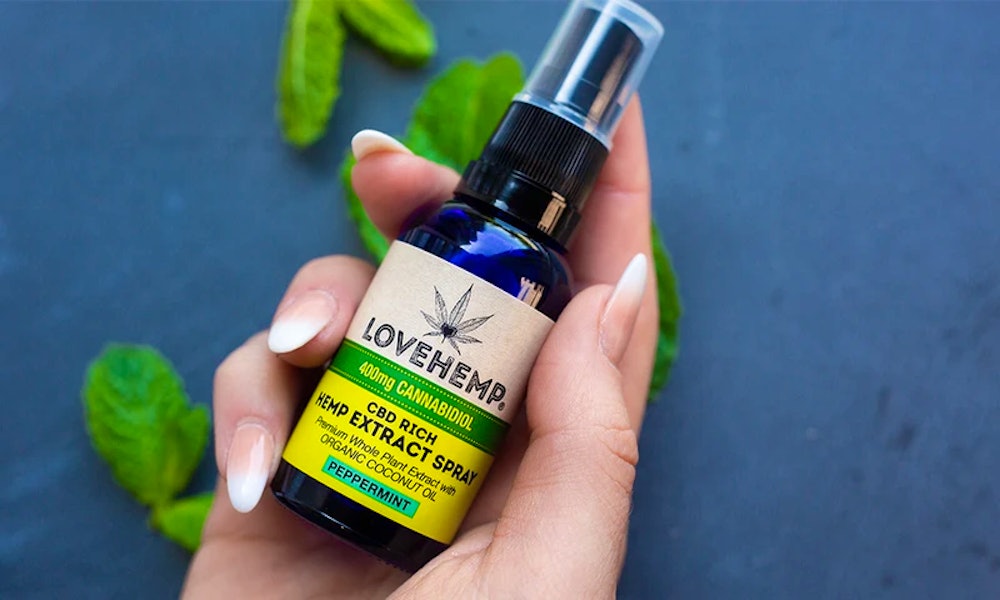 Price: from £19.99
Love Hemp offers an extensive range of CBD oil tinctures, sprays, capsules, edibles, e-liquids and cosmetics. You can even buy CBD water from this brand, so there's almost certainly a product for everyone.
Love Hemp is also one of the first UK brands to branch out into CBG oil.
CBG (or cannabigerol) is thought to have different health benefits to CBD, but with even less scientific research available, it's still very early days for this cannabinoid.
Batch reports aren't as prominent on the site as other brands, but they are there. You just have to go to each product description to find them.
This brand has the widest range of tincture strengths we found in our CBD oil reviews.
At the top end sits its 40% strength, which we'd only recommend for experienced users.
Its low strength 3% CBD oil is available at just £19.99, though, making it an affordable option for beginners.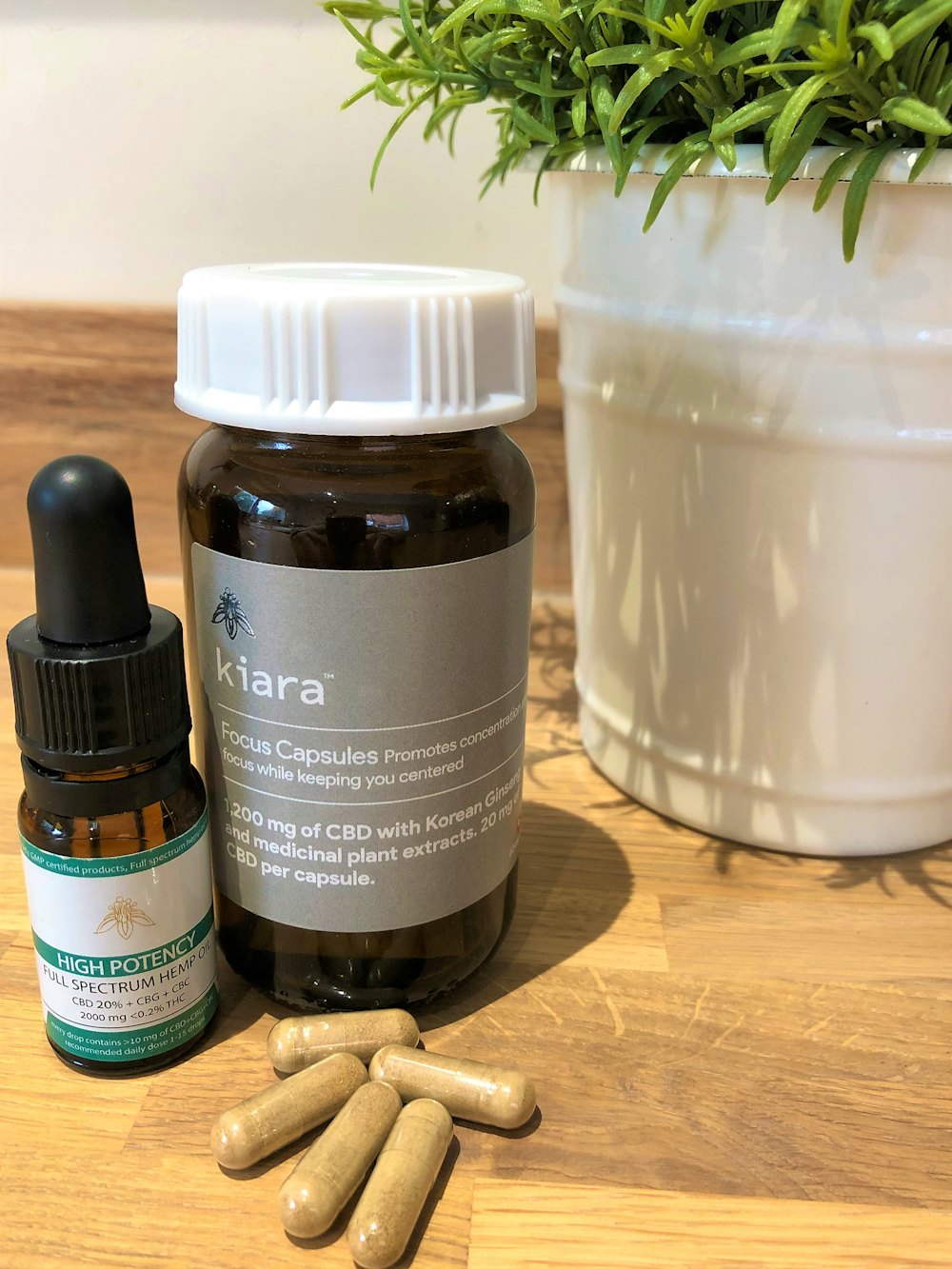 Price: from €110 (£98)
A Swiss brand very much focused on natural wellbeing, Kiara Naturals offers full-spectrum oil and CBD isolate tinctures, both available in two strengths.
Also available are focus and immune capsules, and oils specifically formulated for sleep and relaxation, as well as first aid cream for cuts and burns, and a soothing balm for irritable skin conditions.
Kiara Naturals only extracts CBD from the flower of the hemp plant where it is most highly concentrated, producing incredibly effective oils.
The downside to this brand is that its lowest strength tincture is 20%, a big step up from the 3% or 5% starter oils offered elsewhere.
This also means it's a pricey brand to opt for, especially if you're new to CBD oil.
However, if you want quality, it's certainly worth the cost.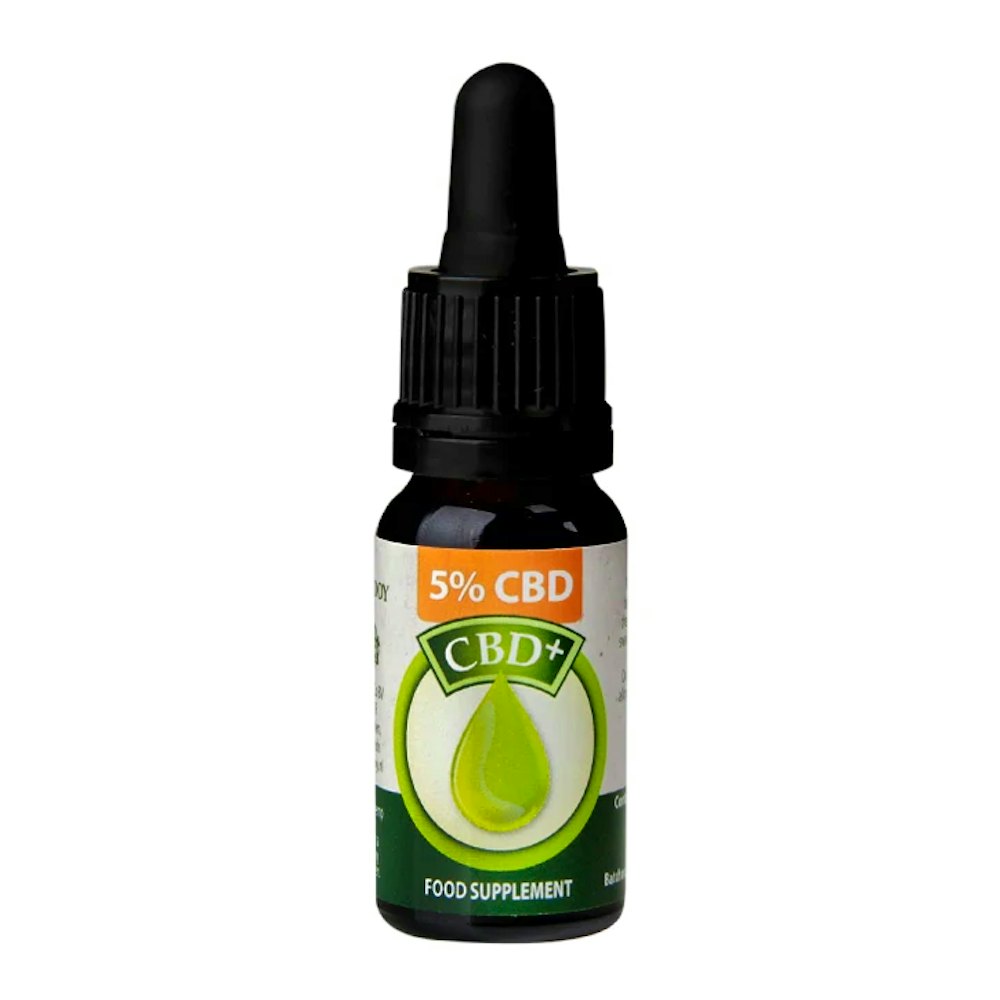 Price: from £9.49
Jacob Hooy is a Dutch company that sells CBD products through its website and several retailers including well-known health food chain Holland & Barrett.
Although not as well rated by consumers as other brands, we've included Jacob Hooy in our CBD oil reviews as, for many, the association with a high street retailer will give added peace of mind.
Its CBD tinctures are available in two low strengths, 2.75% and 5%, making them a good option for first-time users. There's also a range of capsules, balms and creams.
An issue we found is, when purchasing through the Holland & Barrett site, there are no third-party test results on hand.
You can find screenshots of these on the Jacob Hooy website, but it's a bit disappointing that they're not available at every point of purchase.
That said, if you want an entry-level oil for minor relief, and are more comfortable buying from a recognised retailer, Jacob Hooy products are a good way to introduce CBD into your daily routine.
Price: from £24.99
The clean, clinical packaging of Provacan is well suited to a brand that puts science at the forefront of its development, working with leading organisations and scientists to produce effective, high-quality CBD products.
Its full spectrum tinctures are available in various strengths, and there's a wide range of alternative products including edibles, e-liquids and capsules.
Where Provacan has the edge over other CBD brands, is in its range of topical options.
Bath salts, massage oil, lip balm, shampoo and even CBD sun cream are all available, which shows just how dedicated the brand is to product development.
Prices are competitive without impacting on quality, though as a whole, Provacan feels somewhat less approachable than other brands we've looked at and the scientific spin on its messaging can be a little daunting.
All in all, we'd recommend it if you've got a good background knowledge and know what you're looking for.
At A Glance Comparison
The following table compares the tinctures available from all the brands looked at in our CBD oil reviews:
| Brand | Price Range | Available Strengths | Bottle Sizes | Additional Products |
| --- | --- | --- | --- | --- |
| Blessed CBD | £44.96 – £124.95 | 5%, 10%, 18% | 10 ml only | Gummies, capsules & creams |
| Endoca | £26 – £119 | 3%, 3% Raw, 15%, 15% Raw | 10 ml only | Capsules, creams, gum, CBD isolate crystals |
| Hempura | £19.99 – £64.99 | 2.5%, 5%, 10% | 10 ml only | Capsules, e-liquids, creams, chocolates, hemp tea |
| Bud & Tender | £45 – £210 | 5%, 10% | 10 ml & 30 ml | N/A |
| Love Hemp | £19.99 – £399.99 | 3%, 10%, 20%, 40% | 10 ml & 100 ml | Edibles, cosmetics, e-liquids |
| Kiara Naturals | €110 – €155 | 20%, 30% | 10 ml only | Capsules, vape kits & refills, creams, specially formulated tinctures |
| Jacob Hooy | £9.49 – £29.29 | 2.75%, 5% | 10 ml & 30 ml | Skin oil, balms, serums, capsules |
| Provacan | £24.99 – £119.99 | 3%, 6%, 12%, 24% | 10 ml only | Edibles, capsules, e-liquid, topicals, CBD isolates |
Alternative CBD Products
If you're looking for an alternative way to introduce CBD into your lifestyle, there are plenty of options.
Prasino specialises in mixing CBD with superfoods.
Its Calm Comfort and Alpha Sport supplements can be mixed with water or added to smoothies as part of your daily routine.
Paso produces handmade CBD Belgian chocolate bars in dark, milk and white varieties for a tasty way to get CBD into your system, as well as a range of vegan gummies in several fruity flavours.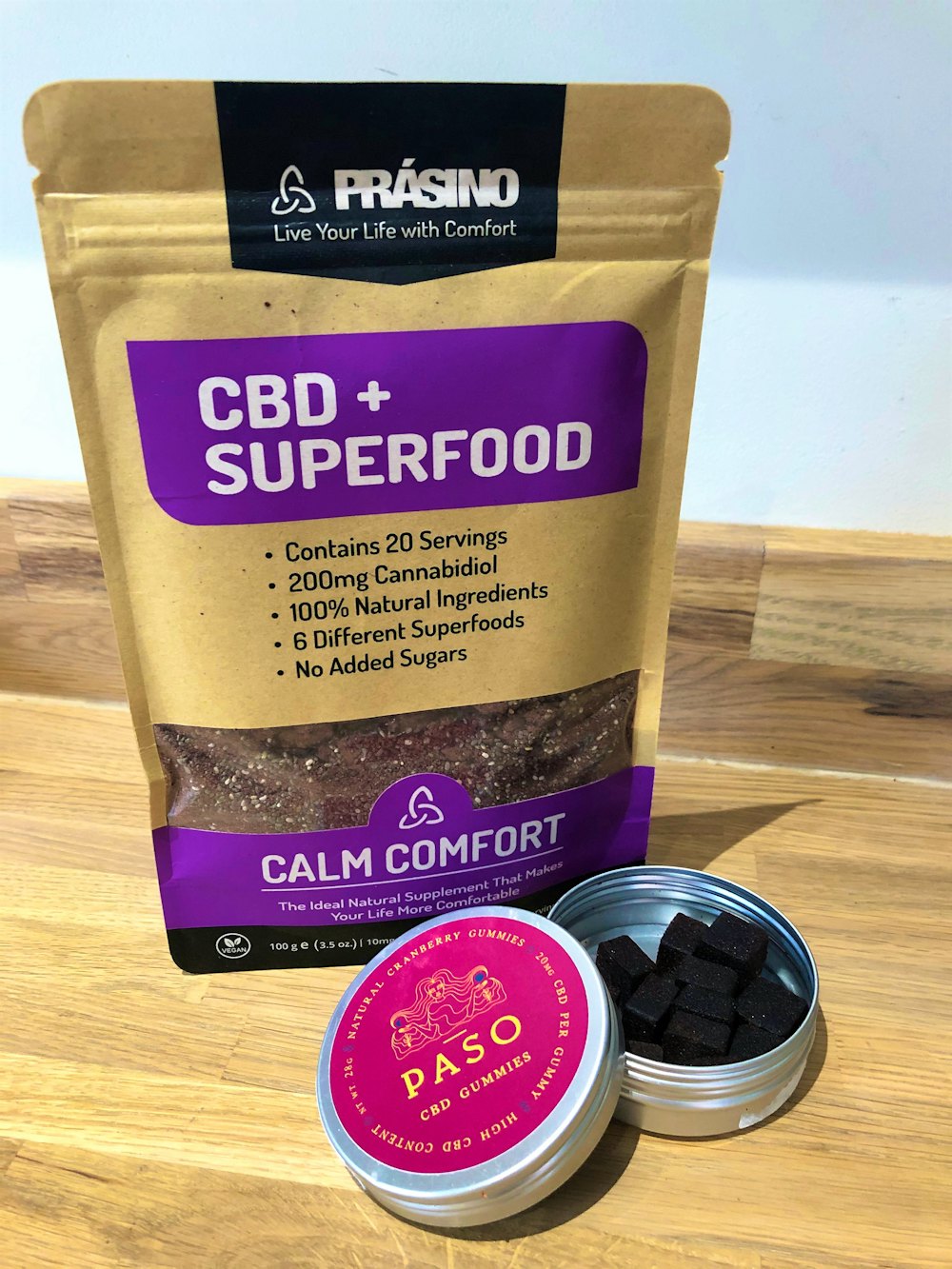 Both Prasino and Paso products can be purchased online through Canna Club.
For topical products, you might want to consider mgc derma.
Its extensive range of creams, balms and serums are all made from natural ingredients alongside CBD for toxin-free skincare derived from nature.
There's also an increasing number of brands introducing CBD cosmetics, bath products and drinks.
Final Thoughts
Whilst scientific research is still thin on the ground, it's hard to ignore the growing number of people that stand by the medicinal and therapeutic benefits of CBD oil.
Exactly how CBD products work will only become apparent with continued study, but their popularity is evident by the rapid growth of the market.
It's important to note, though, that CBD oil does not offer a cure. It is meant only to alleviate symptoms and side effects.
If you have a serious health condition, you should consult with your GP before making CBD oil part of your wellbeing routine.