How to Write a Recommendation Letter (With Examples and Templates)
One of the most overlooked aspects of any job application is the recommendation, or reference, letter.
You may spend hours carefully crafting your cover letter and creating a stand-out resume, but you could lose out on that dream job if your recommendation letter doesn't back up what you are saying about yourself.
What Is a Recommendation Letter?
A letter of recommendation is a statement from a previous employer (or a trusted academic) that provides additional information about you. It showcases your skills and qualities and highlights why an employer should be keen to hire you.
An ideal reference letter will complement the information that you have provided within your cover letter and resume. In addition, it should provide a third-party endorsement that you are who you say you are and that you have the skills that the prospective employer requires.
To make the most of your recommendation letter, you must think carefully about who to approach to write it. The person needs to know your strengths and weaknesses and act as an advocate for you.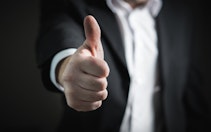 How to Write a Letter of Recommendation
Academic Reference Letters
Recommendation letters are not only for employed positions. They can be used for various academic reasons, such as applying for college or a postgraduate position. Academic reference letters can also be a valuable tool for internship applications or other work experience opportunities.
Like the employment variations, it's essential to ask the right person to provide you with an academic reference letter. You need to ask someone who knows you well and is also respected within their field.
For example, your recommendation letter might be written by a teacher or professor.
Who Can Write a Letter of Recommendation for You?
Choosing the right person to write your letter of recommendation can be difficult.
Suppose your application requires a reference letter from your current employer or line manager, but you are applying for a new job in secret. No one wants to confirm to their employer that they are looking to move on.
How can you find the right person to write that all-important letter for you?
Traditionally, a letter of recommendation is written by someone who knows you extremely well.
In a work context, it may be a manager, co-worker or supervisor who writes the letter. Ideally, the author should be someone who can talk positively about how you have positively contributed to the workplace. They will also be in a position where their authority and experience will be relevant to the prospective employer.
If you are unable to ask someone at your current place of work, consider asking a previous manager. If you have benefited from having a mentor, that person may also be a suitable candidate to write your recommendation letter for you.
In an academic context, the author of your reference letter may depend on what level of application you are making. For example, if you are applying to college for the first time, you may want to request a recommendation letter from a teacher of that subject area. For example, if you're going to study for an English degree, you would request a recommendation from your English teacher.
However, recommendation letters are also about showcasing who you are as a person, not only providing an endorsement of your skills and capabilities. Perhaps you have been involved in an extracurricular activity or volunteered for a community project. If someone knows you well outside of the classroom and can vouch for your character, that may be just as beneficial as someone who has taught you for several years.
If you are applying for grad school, your letter of recommendation should be written by one of your professors. Again, the professor should be working in an area relevant to your prospective field of study.
How Do You Ask Someone to Write a Letter of Recommendation?
Employers and academic institutions are increasingly requesting recommendation letters to help identify the top-performing candidates. With so much at stake, it's essential to think carefully about who will write your reference letter and how you will ask them.
A well-written reference letter requires a lot of thought and care. If someone is advocating for you on your behalf, you need to give them a reason to help you. Therefore, approaching someone in the right way could be the difference between getting a great reference letter or burning your bridges.
When Should You Ask for Your Recommendation Letter?
In some circumstances, a prospective employer will wait until completing the interview process before asking for references.
In other scenarios, they may request reference letters at the start of the application journey.
As you start to collate the information for your application, think carefully about what the prospective employer is looking for and when they may need it. For example, if they need the recommendation letter to accompany your application, make sure that you not only adhere to their deadlines but consider the fact that your chosen referee may be busy.
Before you formally ask someone for a letter of recommendation, talk to them in person. Ask if they would be willing to endorse you, and if so, how much time they would need. By being polite and putting their needs first, you will be more likely to secure that letter.
Once the person has confirmed that they are happy to write a letter on your behalf, you should follow up with a formal message or email thanking them for their support and outlining the role you are applying for. This will also remind them of the deadline for the final letter.
You may choose to provide them with a 'brag sheet' that will provide some prompts about your strengths and skills. This will give your chosen referee as much time and information as possible to make the writing process quick and easy for them.
What Should You Ask Your Referee to Include in Your Reference Letter?
It's wise to think carefully about what you want your letter to say. For example, we mentioned earlier that your recommendation letter should complement your cover letter and resume.
To help ensure that harmony, you should provide your chosen author with as much information as possible. Take the time to tell them about the job role and explain why you want that job and why you think you are perfect for the position. Not only is it effective interview practice, but it could help that person to write an effective letter of recommendation.
A helpful tip is to highlight the essential skills and attributes that are listed within the job description or your academic course description and use that information as a guide to focus your reference letter. It will make it immediately apparent to the hiring manager or course leader that you are the type of candidate they are looking for.
How Can You Help Your Referee to Write Your Letter of Recommendation?
If you ask someone to endorse you, it's your responsibility to make that process as quick and easy as possible.
As mentioned, you need to provide precise details of the job role that you are applying for, along with its required skills and capabilities. Make sure that your referee has a copy of your other application documents (application form, cover letter, resume and any other information that you may have sent or need to send) so that they can ensure everything matches seamlessly.
A 'brag sheet' is an effective way of helping someone write about you. This is a document listing your skills and qualifications that match those the employer is looking for.
If you have previous work experience, you could provide brief details of key projects that you have worked on (as well as your impact on those projects). For example, you could reiterate examples of teamwork, communication or key successes that your referee can draw from.
If you do not have any previous experience or are applying for academic study, make a list of any extracurricular activities that may be relevant or provide details of your grade point average (GPA). Think carefully about how you would like to be perceived and use that as a basis for your brag sheet.
Once you've completed that, provide your referee with full details of how to submit the letter. If it's to be sent via traditional mail, make sure you've given them a stamped addressed envelope.
If it's to be emailed, you need to confirm the name and email address of the recipient and the final deadline. You should also verify if the letter should be written in the body of an email or as an attachment (either a Word document or a PDF).
What if Your Request Is Denied?
Don't get disheartened if the first person you ask to write a recommendation letter declines your request. There are various reasons why this might happen. For example, they may not have any time available, or they may feel that they do not know you sufficiently to write a strong enough letter.
If your initial choice of referee declines to write a letter, make an effort to find another suitable person. One reason to allocate enough time for your letter of recommendation is that your first choice may be unavailable. Factor this into your timescales to ensure that you receive a personalized letter of recommendation before your prospective employer requests it.
Have You Been Asked to Write a Recommendation Letter?
Now we've looked at how to ask someone to write a letter of recommendation for you, let's look at the other side.
You may have been asked by a colleague or friend to submit a written letter of recommendation on their behalf.
While it's a tremendous honor that they trust your judgment, it's also a big ask. The first questions to ask yourself are:
Do you want to do it?
Do you have enough time to do it?
Do you know the person well enough to act as their referee?
A request to write a reference letter is simply that – a request. If you feel that you do not have the time or inclination to write it, don't be afraid to say no.
Suppose you feel you don't know the person well enough to write competently about their skills and qualities, or you don't believe that their skills and qualities merit praise. In that case, writing a letter of recommendation on their behalf is probably not in your – or their – best interest.
Contributing a vague letter that could be about anyone, or that was written in haste, could be detrimental to the employee's application and is arguably worse than providing no letter at all.
Before you get started, make sure you talk carefully to that person about the job and why they want to be hired. The best reference letters are those that show the candidate's passion for their work. The more you can learn about the reasons for the application, the easier the writing process will be.
Ask Your Candidate to Provide as Much Information as Possible
Are you giving up your time and contributing your expertise to endorse someone through a reference letter? If so, it's not unreasonable to expect that person to recognize your efforts and provide you with as much information as possible.
Earlier in this article, we suggested that candidates needing a letter should prepare a detailed 'brag sheet' about their accomplishments and qualifications. They should give you the information that you need to write a letter that matches the job description.
Ask them to give you some facts or statistics to back up their claims and request a copy of their resume or cover letter. The more information you have, the easier it will be for you to write a recommendation letter.
You may wish to ask the candidate to write something on your behalf, ready for you to amend at your discretion, or sign to verify that you agree. This is fine to do (and puts the emphasis back onto the candidate, rather than yourself), but you must carefully read the reference letter before you put your name to it.
Whatever is written must reflect your true thoughts. Keep a copy of the letter for your records, in case the employer calls with questions about it.
What Should You Include in a Letter of Recommendation?
The letter of recommendation should be tailored to the job. If you're the candidate, brief the individual writing the letter about the role requirements.
The reference letter should be a supporting document to the applicant's resume and cover letter. It should work in harmony with the rest of the application and should complement everything they are saying. Ultimately, your recommendation letter should leave the employer confident in their decision to hire the applicant. Using particular vocabulary such as "without reservation" or specifying that you "would work with them again" are useful ploys.
Think of the reference letter as a movie trailer.
You want to 'wow' the hiring manager and make them feel excited about working with the applicant.
You want to give them a detailed understanding of what the candidate is like to work with and a flavor of what they could achieve for the business.
It's also important to remember that hiring managers and academics have little time to read through a lot of text. Choose your words carefully. Try to be concise yet attention-grabbing.
You need a hook to make the reader sit up and listen. This could be anything about how the candidate works, what successes they've had or even a personality trait. It's about carefully crafting a story that explains why the applicant is the best person for the job.
At some point in your letter, you should address their:
skills and strengths
dependability
consistency
If it helps, you could break the letter down into subsections with headings based on the job description's keywords.
If it is relevant to the application and you know them personally, you should also take the time to highlight their character traits. For example, you could mention any contributions they have made to the company on a more personal level – perhaps they participated in a fundraiser or went above and beyond the call of duty somehow.
If they have any company-based accomplishments such as an award, or if they have beaten targets, make sure you refer to these successes. Where possible, try to quantify their achievements – it's not just about what they did, it's about what impact that had on the broader business.
You should also share your contact information with the employer. They might have further questions about things you have – or haven't – included in your letter. Include your phone number or email address at the end of the letter.
What to Avoid When Writing a Letter of Recommendation
Someone writing the letter that doesn't know the candidate well – One of the reasons applicants should only ask people they know well to write their reference letters is so that the final letter feels genuine and personal. If you do not know the applicant well, it can be difficult to write authentically and passionately about that person.

Make the letter relevant to the job – Reference letters are important because they act as a third-party endorsement of the candidate. It's seemingly objective proof that the person is as good as they say they are, and hiring managers use recommendation letters to make informed hiring decisions. This is why reference letters need to be personalized to each job. If they are written in advance (without looking at the job description) or are too general, they become effectively meaningless.

Don't be negative – When writing a letter of recommendation, focus on the positives. Do not speak negatively about the candidate. If you feel you cannot make a positive recommendation, you are within your rights to turn down the request to write the letter.

Don't lie – It's essential to be honest. Your reputation is at stake here, too. If you endorse someone who you don't think will perform well in the position they are applying for, this could come back to haunt you in the future.
Don't exaggerate accomplishments – Making someone sound beyond perfect will not benefit them and will be easy to spot. Exaggerations can diminish the overall effectiveness of your letter and may be detrimental to the candidate's application.
How to Format a Recommendation Letter
Recommendation letters need to be written with specific job applications in mind. Many prospective employers have their preferred requirements regarding reference letters.
For example, some may want a physical letter printed on headed paper and formally signed by the referee. Others may be happy with a short email.
If an applicant asks you to write a recommendation letter on their behalf, you should ask them to clarify any set parameters specified by the employer.
A good structure to follow when writing the perfect letter of recommendation is to break it down into three distinct parts:
Part 1 – A short paragraph that describes the nature of your relationship with the applicant and how long you have known them. Here you can describe their role in the company and how closely you worked with them. Also, mention why you are the right person to write the recommendation letter.

Part 2 – A second paragraph highlighting the applicant's skills and accomplishments while working for you. You should provide specific examples of how they have used their skills to accomplish a task or a project. Keep the examples brief but detailed.

Part 3 – Finally, end the letter with a summary, explaining exactly why you would recommend this applicant and to what degree – words like 'wholeheartedly' come in handy here.
Keep the letter short – one side of A4 is usually enough to effectively voice your thoughts about an applicant. The content should be single-spaced, and the text aligned to the left. Traditional fonts should be used, such as Arial or Calibri, and the font size should be anywhere between 10 and 12 points.
Recommendation Letter Example
While all letters of recommendation should be unique and tailored, understanding how a good reference letter is structured will benefit you as the writer. An example is as follows:
[Your name] [Your title within the company] [Company name] [Address, city and zip code]

[Date]

[Salutation: To Whom It May Concern, Dear Mrs X, Dear Dr Y, etc.]

My name is David Williams and I am the managing director of Williams and Co. I was asked by John Smith to write a letter of recommendation and I am very happy to do so. As the managing director of my company, I had the pleasure of taking on John when he graduated from college. Incredibly motivated, bright and willing to learn, John was the ideal candidate for the role he later went on to excel in.

In the three years that I worked with John, I was impressed by his resilience, his initiative and his willingness to stay on top of the latest information in the field.

John has exceptional sales skills, which he uses proactively to acquire new clients, and I could always rely on him to meet deadlines and hit targets. John was part of a team that increased our profit margin by 15% over a six-month period, an achievement for which he was highly commended.

While John's ability to work independently was appreciated, he was also renowned as an excellent team player and was very easy to get along with. John would be an asset to your team.

With all of this in mind, I am more than happy to recommend John and do so confidently. I believe that John would make a valuable contribution to your team and would fit in well.

If you would like to speak to me further about my experience working with John, please get in touch with me by email at dwilliams@williamsandco.com or call me on 111-222-4444.

Yours sincerely,

David Williams

Managing Director
Williams and Co
A Sample Template for a Letter of Recommendation
If you need some help or inspiration to get you started, the template letter below could be used as a base for your own. First, however, it's important to remember that recommendation letters need to be adapted around the job description and align with the applicant's resume and cover letter.
Dear Mr/Miss/Mrs/Ms [Surname]

I am writing on behalf of [Name] regarding the position of [job title] and I would highly recommend [Name] for this role within your organization. [Name] has been with the company/school/college/university for [number] years and during this time I have been [Name]'s [teacher, manager, supervisor etc].

Since working with [Name] I have been very impressed with their communication skills, enthusiasm for work and professional approach. During the time [Name] has spent with us, he/she has consistently demonstrated all of these qualities and I endorse him/her for [a list of skills relevant to the role]. He/she is most notably skilled at [provide an example or two here].

[Name] is industrious, resourceful and always willing to learn and take on challenges. He/she can work in difficult situations, solve problems with ease and deal with complex situations. He/she can multi-task effectively and coordinate resources and projects to a high standard, even when meeting challenging deadlines. He/she has consistently surpassed their individual targets and his/her reports are always accurate and detailed.

[Name] is a well-respected, diligent and knowledgeable employee, and I can confidently recommend him/her for your team. If you require any further information, please do not hesitate to contact me by telephone on [telephone number] or email at [email address].

Yours sincerely

[Your Name]
[Job Title]
How to Send Your Letter of Recommendation
When you are asked to provide a letter of recommendation, you may be given specific instructions from the recruiter. For example, some organizations will request that you obtain the letter from the person providing the recommendation before delivering it to the recruiter yourself. Others may ask that the person writing the letter send it directly to them.
If you are sending the letter of recommendation by email, it is advised that you attach a copy of the letter as a Word document or PDF, rather than including it in the body of the email.
Final Thoughts
Many companies use recommendation letters as part of their recruitment process.
If you are the candidate, carefully select the person you will ask to write the letter on your behalf. It should be someone who knows you well and can vouch for your skills and character.
If you have been asked to write a recommendation letter, ask the candidate for a 'brag sheet' to help you, and ensure that the letter matches their CV or resume and any requirements of the role in question.
A letter of recommendation can be the tipping point that persuades an employer of the suitability of a candidate. Take the time to get it right, and it will reap rewards.
---